About the Beijing Summer Program
Brockport's summer program in Beijing is a unique program offering students a chose to be immersed in Chinese language, or others may chose to study courses such as Engineering in this city setting. Along with living in Beijing, students will have the opportunity to take part in social activities and travel to many regions of China.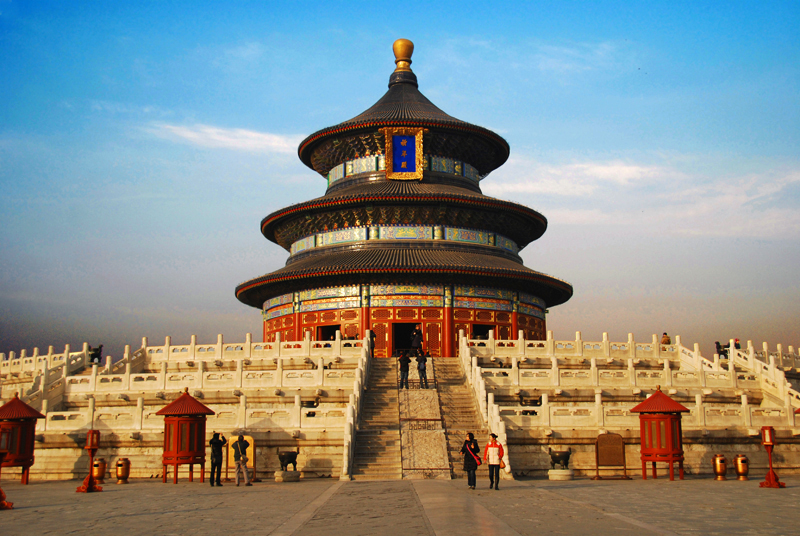 Housing & Orientation
Housing:
On campus dorms, double or triple occupancy
Activities:
The following activities are organized with the participation of Chinese students in Beijing. The purpose is to increase interactions between American and Chinese College students:
The Great Wall
Forbidden city
Summer Palace
Lama Temple
798 Art Village
There is also a trip outside Beijing:
Pingyao: A well-preserved ancient Chinese town in Shanxi Province.
Cost
Fees for Brockport's Beijing, China Summer 2017 Programs:
Undergraduate Summer Program Costs:
$7,015.74
(Estimated 8-Credit Language Immersion Cost)
$7,031.72
(Estimated 9-Credit Engineering Program Cost)
$5,063.78
(Estimated 6-Credit Full Time Internship Cost)
INCLUDES:
Tuition
SUNY International Health Insurance*
Various Campus-Specific Fees (college fees, technology fee, etc.)**
Internship Placement (only for the Internship Program)
Program Acceptance Fee
Pre-Departure Orientation Materials
On-Site Orientation program in China
Housing
Excursions
Program Related In-Country Travel
Brockport's Study Abroad Office Services
Does Not Include:
Transportation to and from Beijing, China
Passport
Visa
Meals
Miscellaneous Expenses
The actual amount that you will spend depends heavily on your style of living, and will vary with each individual's personal spending habits, entertainment preferences and travel choices.
Financial aid applies towards fees.
*The SUNY International Health Insurance is mandatory and will be included on the student' Brockport invoice.
**Varies depending on the SUNY campus at which the participant pays tuition.
Courses
There will be three major courses: Introduction to Electrical Engineering (3 credits), China in Transformation (3 credits) and Chinese Language (3 credits), as well as various extra curriculum activities.
Introduction to Electrical Engineering
Introduction to the fundamental principles underlying electrical and electronic components and devices, and their applications in various circuits and systems.
China in Transformation
This course analyzes the transformation of China from a traditional type of society to a modern nation focusing on East-West cultural clashes and dynamic forces of change in the pas 150 years.
Chinese Language
Through intensive instruction and pattern drills, the Chinese language class will emphasize not only the reading and writing aspects of the language, but also the basic skills in oral communication. At the end of the course, students should achieve a level of functional Chinese in daily life.


View a list of the possible academic subjects offered by the Beijing Summer Program as well as all of Brockport's university programs in Asia, here: Academic Subjects- Programs in Africa and Asia.pdf
Student Testimonials
"China is unlike anything you'd expect. The program is phenomenal, the people are unforgettable, and the experience is priceless. My travels and studies in China have provided limitless possibilities in my personal, spiritual and academic life. It has been my cradle, and I could never regret it."
-Heather Benson
Dates for Summer 2017:
(Est.): June 10, 2017 - August 6, 2017

Important note: Please do not book your travel arrangements until you have received the official Travel Memo from your program adviser.