About the Greece: Food & Culture Studies of the Aegean: Athens & Greek Island of Crete Program

Our program is based on experiential learning and focused on the senses-- the sight, aroma, and taste of the diverse foodstuffs that comprise the acclaimed Mediterranean diet. Students learn how the cultivation, trade and ritual celebration of foods like olives, grains, honey, cheese and grapes played a major role in the development of Greek culture and the artwork of their ancient civilization and-- just as important, how these foodstuffs inform cultural practices in Greece today!

From museum and archaeological site visits, to interactions with food producers, market vendors and chefs; to meetings with Greek and Migrant Women's Associations in Athens; to biological tours and field trips to seaside and mountain villages on the beautiful Greek island of Crete, students experience how the Mediterranean diet (derived from wild and cultivated sources like olives, olive oil, wine, honey, grains, legumes, nuts, seafood and meats) is not just a way of eating---but a lifestyle rooted in biodiversity, sustainable community-based food production and long-standing cultural traditions of art, music, and dance!
Upon arriving in Athens we are greeted by our hosts, representatives from the renown Athens Centre. Located in the Athenian neighborhood of Mets, just a fifteen minutes walk to the Acropolis and the Parliament building downtown, the Centre and its lovely courtyard will be our "homebase" during the time we are in the city.
Link here:
www.athenscentre.gr
https://youtu.be/nHQQYP0XL68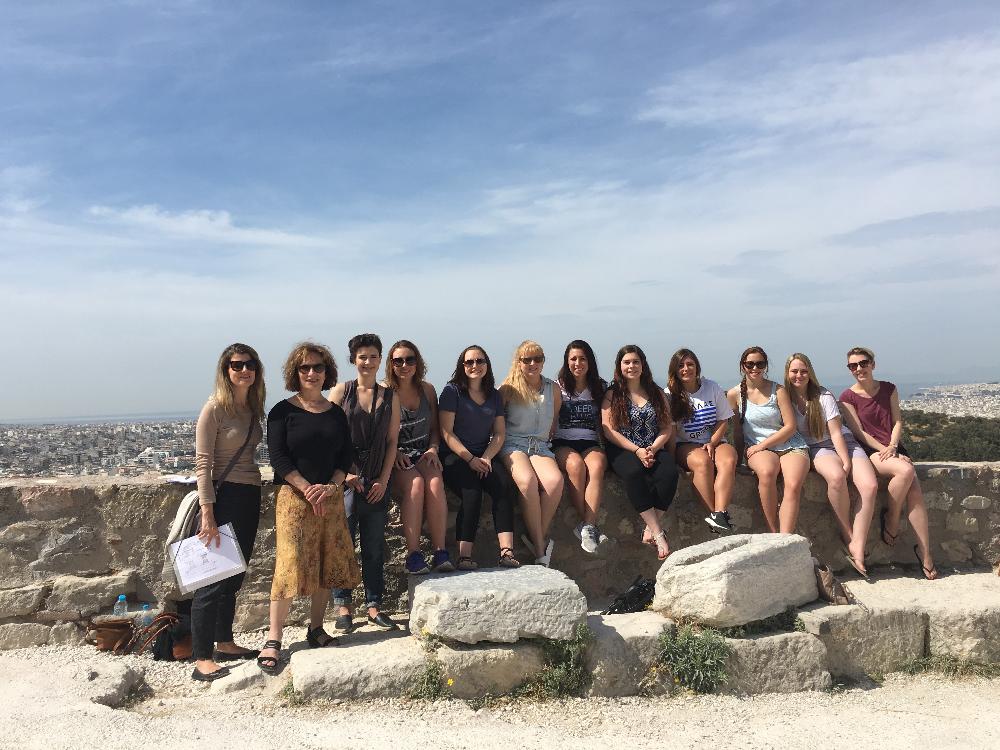 While in Athens, we attend lectures on Greek mythology and art, exploring its relationship to native plants and foodstuffs.Guided by an Athens Centre representative, we visit local and central markets of Athens and go on a guided tour of the ancient Acropolis and the award-winning Acropolis Museum which sheds further light on associations of Greek gods and goddess with foodstuffs. We also tour the ancient Agora, view a temple dedicated to Demeter, the goddess of grain and note the vital ways the marketplace was at the center of Greek philosophical thought, democracy and artistic endeavors. These guided excursions, along with lectures and discussions with Greek archaeologists, scholars and artists and meetings with restauranteurs, chefs and producers and distributors of olive oil and honey deepen students' experience of Greek foodways and cultural practices. Moreover, discussions with migrant women of the Melissa Network
https://www.melissanetwork.org/homepage/
underscores the meaningful ways in which migration continues to inform contemporary Greek foodways, art, culture and politics.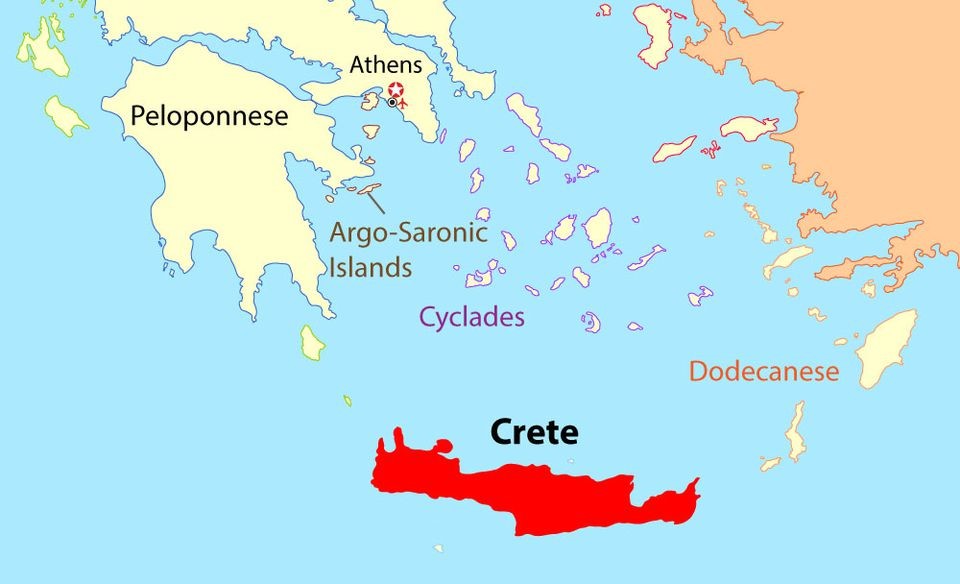 After five stimulating days in Athens, we set out for the beautiful Cycladic island of Crete. Over the next week, we travel by van through the diverse landscape of the island, learn about local food-related practices and the roots of Mediterranean cuisines in the biodiversity of local herbs and plants.

Located south of Athens in the Aegean Sea, Crete is the largest of the Greek islands--160 miles (260 km) across, west to east, and 37 miles wide at its widest point.
Heraklion is the largest port city, with over 100,000 inhabitants and Hania the port city which is second in size.

Crete was the center of the Minoan civilization from around 2700 to 1420 BC. A volcanic eruption on the neighboring island of Santorini some 3600 years ago (circa 1600 BC) caused tidal waves that led to the demise of this ancient Minoan culture. Wall paintings from the thousand year old village of Knossos illustrate the flavor of life in those times. Adding to the compelling history, art and cuisine of the area, a variety of cultures occupied the island since that time: Mycenaeans, Romans, Byzantines, Emirate of Crete (Iberian Muslms), Republic of Venice and the Ottoman Empire.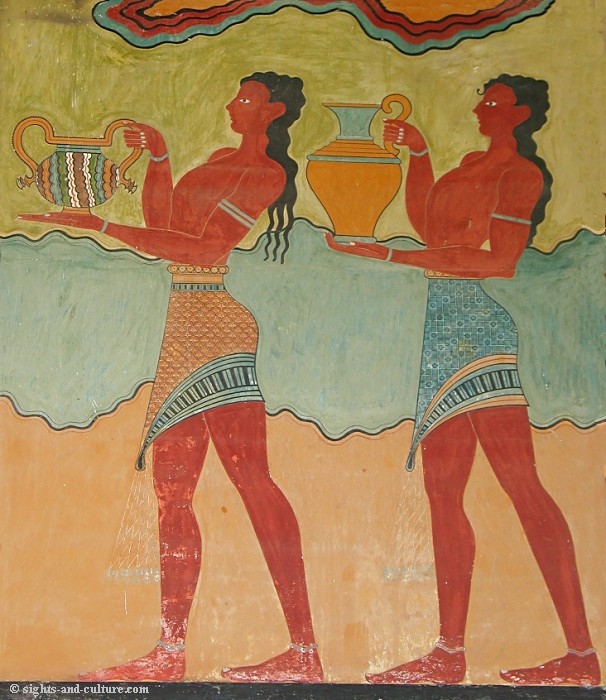 A guided visit to Knossos and local ethnographic museums on Crete testify to not only the vast trade network in antiquity that stretched from Crete to western Europe, the Middle East and North Africa but the ways in which the peoples of island continue to retain and incorporate cultural and culinary practices.

Utilizing the cities of Heraklion and Hania as our base on Crete, we make daily excursions to seaside and mountain villages to view food production sites and meet with cheese, bread and wine makers who reveal the lyric history, beauty, and healthful practices associated with foodways on the island. We engage in a cooking lesson with local women in a mountain village, taste traditional goat cheese and the highly prized wine of the region, spend time an eco-village where we participate in a guided walking tour of local herbs and plants and venture forth to seaside towns with fabulous seafood.


Arriving back in Athens, a week later, we present some of our findings at the Athens Centre, and end our journey at a restaurant within sight of the Acropolis.


Please contact faculty-leader, Dr. Christine Zinni at czinni@brockport.edu for more information.

Housing and Orientation
Housing in Athens will be in the Athens Centre apartment in Mets near the ancient pan Athenian Stadium. Students will stay in hotel accommodations (doubles or triples) for the duration of the program on the Greek islands.
Cost
Greece: Food & Culture Studies of the Aegean

Budget sheet for Undergraduate Program Summer 2018: $4,400.49 (Estimated)

INCLUDES:
Tuition (3 Credits)
Program Acceptance Fee
Pre-departure orientation materials
On-site orientation
Accommodation in double or triple occupancy hotels
Most meals (all breakfasts and eight additional meals)
In country transportation
Transportation between Athens and Crete
Program activities and excursions
Museum entry fee
24 Hour Emergency Assistance
Brockport's Study Abroad Office Services including a Brockport Faculty director
Health Insurance*
Various campus-specific fees** (college fee, technology fee, etc.)

Does NOT include:
Transportation to/from Greece
Passport
Additional meals
Miscellaneous Expenses (this includes entertainment, souvenirs, laundry, postage, etc.)
The actual amount that you will spend depends heavily on your style of living, and will vary with each individual's personal spending habits, entertainment preferences and travel choices.
Financial aid applies towards fees.
*The SUNY International Health Insurance is mandatory and will be included on the student's Brockport invoice.
**Varies depending on the SUNY campus at which the participant pays tuition.

*This summer program is contingent upon having a sufficient number of participants enrolled in the program.
Courses
Students will earn 3 upper-division credits.
2017 Itinerary:
Athens Monday, May 21st (The schedule will depend on the time of arrival)
Arrive in Athens, van to the hotel;
Brief walking orientation to the area around the Acropolis and hotel by hosts from the Athens Centre
Welcome dinner at a traditional taverna under the Acropolis with staff at the Athens Centre
Athens Tuesday, May 22nd
Orientation at the Athens Centre/Lecture/Discussion
Class: Introduction to modern Greek: useful words and phrases.
Walking orientation to central Athens; lunch at a traditional restaurant in the old market area of Monasteraki.
PM Olive oil tasting at the Athens Centre
Athens Wednesday, May 23rd
AM: Walk to the Acropolis, guided lecture to the site and end at Ancient Agora
PM: Guided visit to the central market area of Athens and cooking demo
PM: Guest lecture at the Athens Centre: Hospitality and Food in Ancient Greece.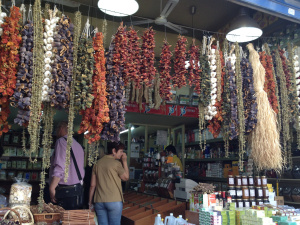 Athens Thursday, May 24th
AM: Lecture/Discussion
Acropolis Museum-guided visit
PM: Visit to Melissa Network
PM: Presentation of honey products by the Apivita company making all their products with Greek honey.
Athens & Crete Friday, May 25th
AM: Lecture/discussion/ visit to Benaki Museum in Athens
PM: Fly to Crete Iraklion
Check-in at Atrion hotel
Optional dinner at Ligo Krasi Ligo Thalassa taverna
Overnight in Iraklion
Saturday, May 26th
Breakfast
Lecture/Discussion
Visit to Archeological Museum & Bus to Knossos site
Cooking-class at Zaros village – Lunch in the village
Visit Ethnographic museum in Voroi
Visit "Peskesi" farm. Walk in the gardens and learn about the local production
Group dinner at "Peskesi" restaurant (specializes in traditional Cretan cuisine with touches from the Minoan times)
Overnight in Irakleion
Sunday, May 27th
Breakfast & Check-out of Iralkleion Hotel
Lecture/Discussion
Bus to Marathos village- Meet with local Women's association of a long-tradition of "Koubaro-koulouro"
Bus to Anogeia village
Cheese demonstration and making of fresh cheese
Lunch at Arodamos taverna, in the village" speciality "Antikristo" dish.
Bus to Enagron & check-in
Free afternoon/evening, swimming in the pool. Dinner at Enagron
Overnight at Enagron
Monday, May 28th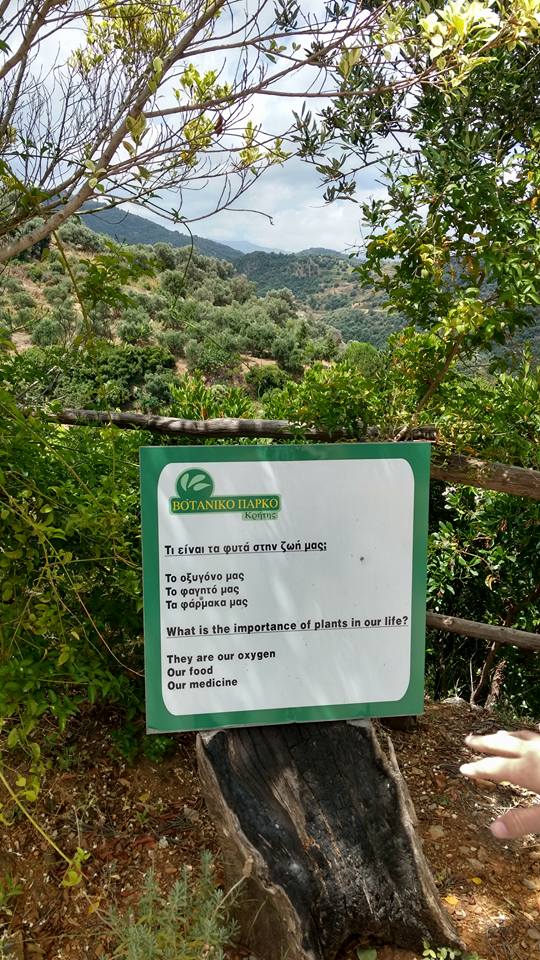 Spend the day at Enagron and engage in the following activities:
Tour of Enagron: Botanical tour with a presentation of Crean herbs-stories related to them, herbal tea tasting
Bread & Cheese making
Cooking lesson
Free afternoon, pool time
Bus to Hania & check-in at Kriti hotel
Overnight in Hania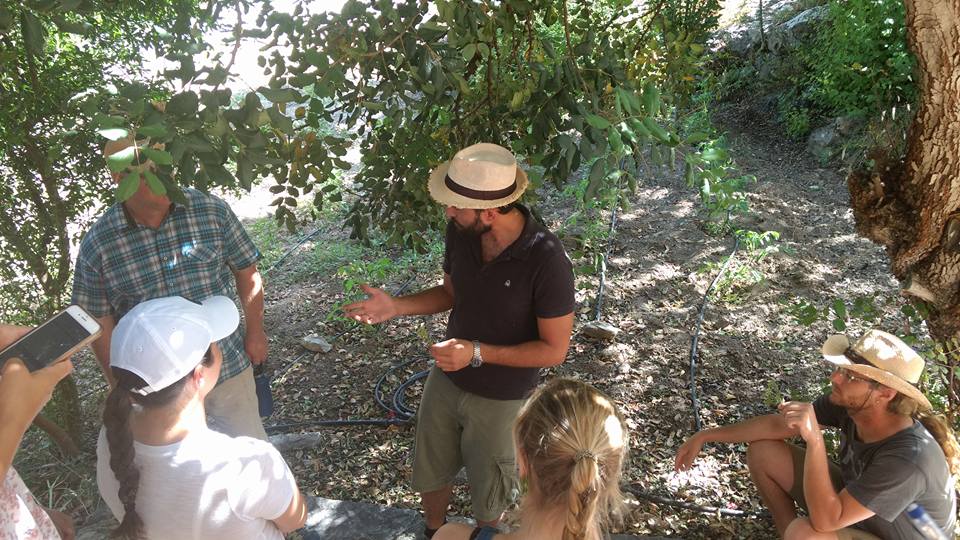 Tuesday, May 29th
Walk and visit Hania's central market
Visit Ethnographic museum
Bus to Tsagalarion monastery. Visit and maybe talk about production
Bus to Marathi beach and free time in the afternoon to spend on the beach. Optional lunch there.
Return to hotel
Optioanl dinner at Glossitses taverna on the old port of Hania. (An organic oriented taverna, with fresh ingredients directly from the local producers)
Overnight in Hania
Wednesday, May 30th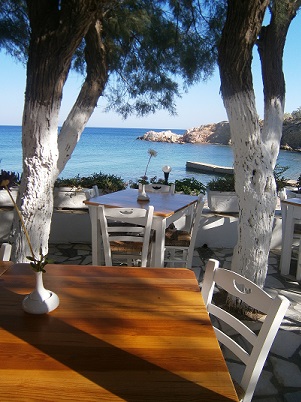 Bus to Milia village
Lunch
Beach time at Elafonisos beach
Bus to Hania. On the way stop at traditional shops of local products
Optional dinner at Halkina taverna on the old port of Hania
Overnight in Hania


Thursday, May 31st
Breakfast
Free morning in Hania & optional lunch
1pm Visit to a winery (Manoussakis or elsewhere)
3-6pm Bus to Falasarna beach
Overnight boat back to Athens

Friday, June 1st
AM: arrival Athens
Check into hotel
PM: Meeting with professor to work on presentations

Saturday, June 2nd
AM: presentation at Athens Centre
PM: Farewell dinner under the Acropolis

Sunday, June 3rd
AM: Free time
PM: Flight from Athens back to States

Student Testimonials
"I am currently a Junior at SUNY Brockport, pursuing a Bachelors degree in Political Science and a minor in International Studies. I decided to study in Greece because I wanted to learn about Greek food and culture in a non-traditional way. My reward for the investment of my time and money is memories that will last a lifetime, and knowledge of the region which can only be achieved through a hands-on learning process. Before studying abroad, I couldn't be 100% sure that I chose the right majors/minors. Within 5 minutes of landing in Athens, I KNEW I had made the right choice. International Studies is absolutely my niche and I have my study abroad experience to thank for that realization. After graduation, I plan to pursue a Masters degree in International Studies with certification in Middle Eastern Studies. I can not wait to have another wonderful learning experience outside of the U.S."
- Tiffany Staats, Past Participant
Dates
Summer 2018: May 21 - June 3, 2018