About the Dominican Republic: Motor Learning and Advanced Baseball/Softball Program
Dive into island life in the Dominican Republic, from Santo Domingo to the central mountains to the northern coast. Students will experience the vibrant and local heritage as you explore historical museums and celebrated traditional customs with locals. While you become immersed in culture, you'll journey deep into the central and northern regions for a few days where you can work with community members and non-profits to better understand the each of the community to address environmental, conservation, and education challenges through a series of small service projects, such as teaching baseball and important motor skills to local children.
Your experience in the Dominican Republic will:
Give you a meaningful service opportunities
Experience cultural immersion
Make you a better student,
Expand your outlook on the world,
Build your self-esteem and self-confidence,
Leadership development
Greatly enhance your career prospects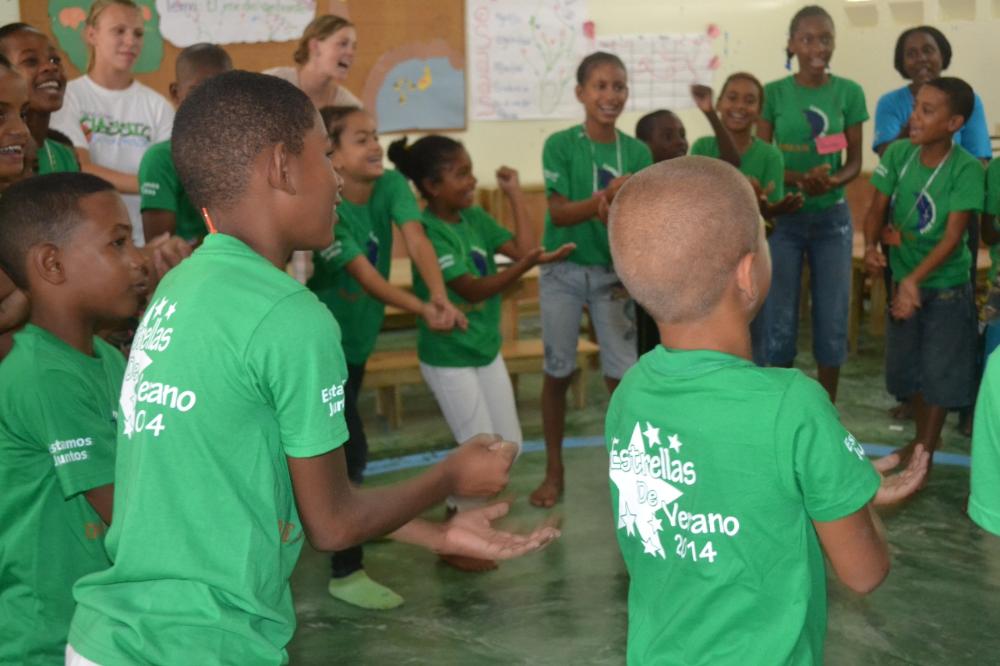 For any inquires please contact Dr. Pamela Haibach at
phaibach@brockport.edu

Article from Winter 2015/2016 program published in Brockport's Stylus paper:
DR Stylus Article .pdf
Housing
Students will be provided with Hotel accommodations for 10 nights.
Cost
Fees for the Dominican Republic: Motor Learning and Advanced Baseball/Softball Winter Program
Undergrad Budget Sheet for Winter 16/17:
$3,021.89 (Estimated)
INCLUDES:
Tuition
SUNY International Health Insurance*
Various Campus-Specific Fees** (college fee, technology fee, etc.)
Program Acceptance Fee
Pre-departure Orientation Materials
On-site Orientation
Airport Pickup during certain time frame
Shared-Hotel Accommodations including breakfasts and dinners
Welcome and Farewell Dinner
Guest Lectures
Program Activities & Cultural Excursions (including water rafting)
24/7 Emergency Support
Brockport's Study Abroad Office Services, including the presence of a Brockport Faculty Director.
DOES NOT INCLUDE:
Additional Meals
Transportation to/from Dominican Republic
Passport
Personal Expenses
Financial aid applies towards fees.
Students will be fully liable for the cost of this program if they withdraw after November 1, 2016
*The SUNY International Health Insurance is mandatory and will be included on the student's Brockport invoice.
**Varies depending on the SUNY campus at which the participant pays tuition.
The cost (and items included in the cost) as listed on the website are subject to change and should be considered estimates. Final budget sheets will be mailed to the student prior to departure and usually upon acceptance.
This program is contingent upon having a sufficient number of participants enrolled in the program.
Itinerary:
Day 1: Arrive in Santo Domingo
Meet your field director at the airport.
Settle into accommodations and meet the group for orientation and safety overview
Day 2: Santo Domingo
Guided tour of the city
See a baseball game (pending availability)
Day 3: Santo Domingo
Take a scenic drive to Central Mountain range
First service project
Tour of local community
Day 4-5: Central Mountain Region
Afternoons training with you in baseball field
White Water Rafting Excursion
Evenings Free
Day 7-8: Northern Coast
Teach and play softball with Mariposa Girls
Surfing Lessons with local experts (optional)
Day 9: National Marine Park and Mangrove Tour
Guided tour of marine park and lagoon
Explore mangroves by boat with local tour guide
Dates(est.) : January 4, 2017-January 14, 2017