About the Scotland, England, and Wales: Literacy, Literature, and Culture - Summer program
The Literature, Language and Culture of Scotland, England, and Wales program will provide each student with the singular opportunity to investigate imagination and literacy connections in the environments of Edinburgh, the Scottish coast and countryside, Wales, Cardiff, and England's Lakes District and Peaks Districts. The class will involve a ten day trip with excursions to universities, castles, museums, literary sites, historic sites, national parks, and an international literacy conference. Students will be required to immerse themselves in literature (novels, poetry, film) and literary readings as well as environments visited.
For more information, contact Dr. Carole Pelttari (cpelttar@brockport.edu) or Dr. Kathleen Colantonio-Yurko (kyurkobrockport.edu).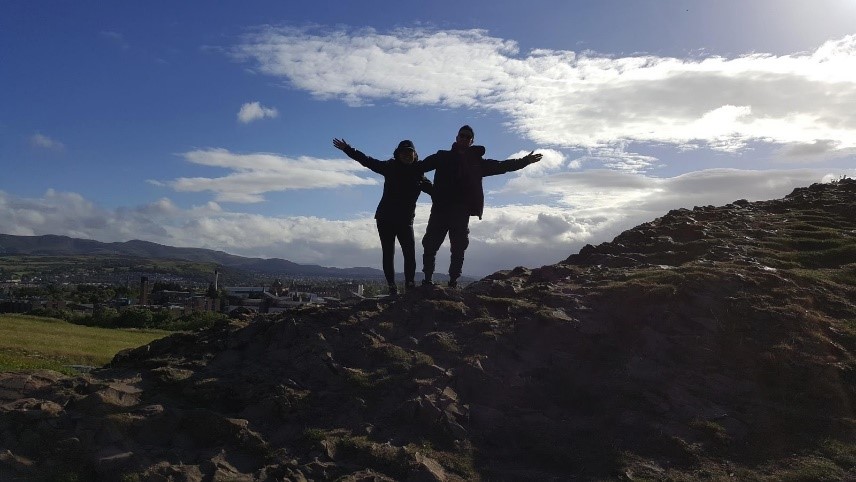 Earn your Literacy Elective through Study Abroad Summer 2018 with Dr. Pelttari and Dr. Yurko! Look where we're going!

Housing and Orientation
Students will meet three times, 1.5 hour sessions, before traveling (times to be arranged in March and May). Off-campus students may join the meetings electronically. Through these sessions, students will receive orientation to travel and course materials.
Students will stay in hotels or hostels during their time in Scotland. In general, students will expect to share a room in groups of 3.
Cost
TBA
Courses
Students will receive 3 credits. The subject of the course is OAP 404/504: Scotland, England, Wales: Literacy, Literature, and Culture.
Syllabus:
Syllabus 2018.docx
Major Study Abroad and Course Specific Objectives:
To provide students with the opportunity to gain first-hand knowledge and experience of the culture and customs of Scotland.
To investigate school practices in Scotland, preschool through doctoral levels
To investigate the roles of digital and print literacy.
To develop graduate-level reading and writing skills.
To facilitate personal development through gaining intercultural sensitivity, feeling more connected to the wider worlds of education and literature, develop a stronger understanding of US educational practices, and develop independence, confidence, and self-knowledge through international travel.
To develop understandings of Language Learning and Acquisition through immersion in countries with differing dialects.
To experience short-term living in different cultures, exposure to different learning environments, increased knowledge of another part of the world, and interaction with local residents.
Dates
June 27 - July 8, 2018 (est)
Itinerary (est.)
Day 1, 6/27
- fly overnight from US to Edinburgh
Day 2, 6/28
- Arrive in Edinburgh, Elephant House Tea for Lunch, City Tour , Portrait Gallery , Welcome dinner together.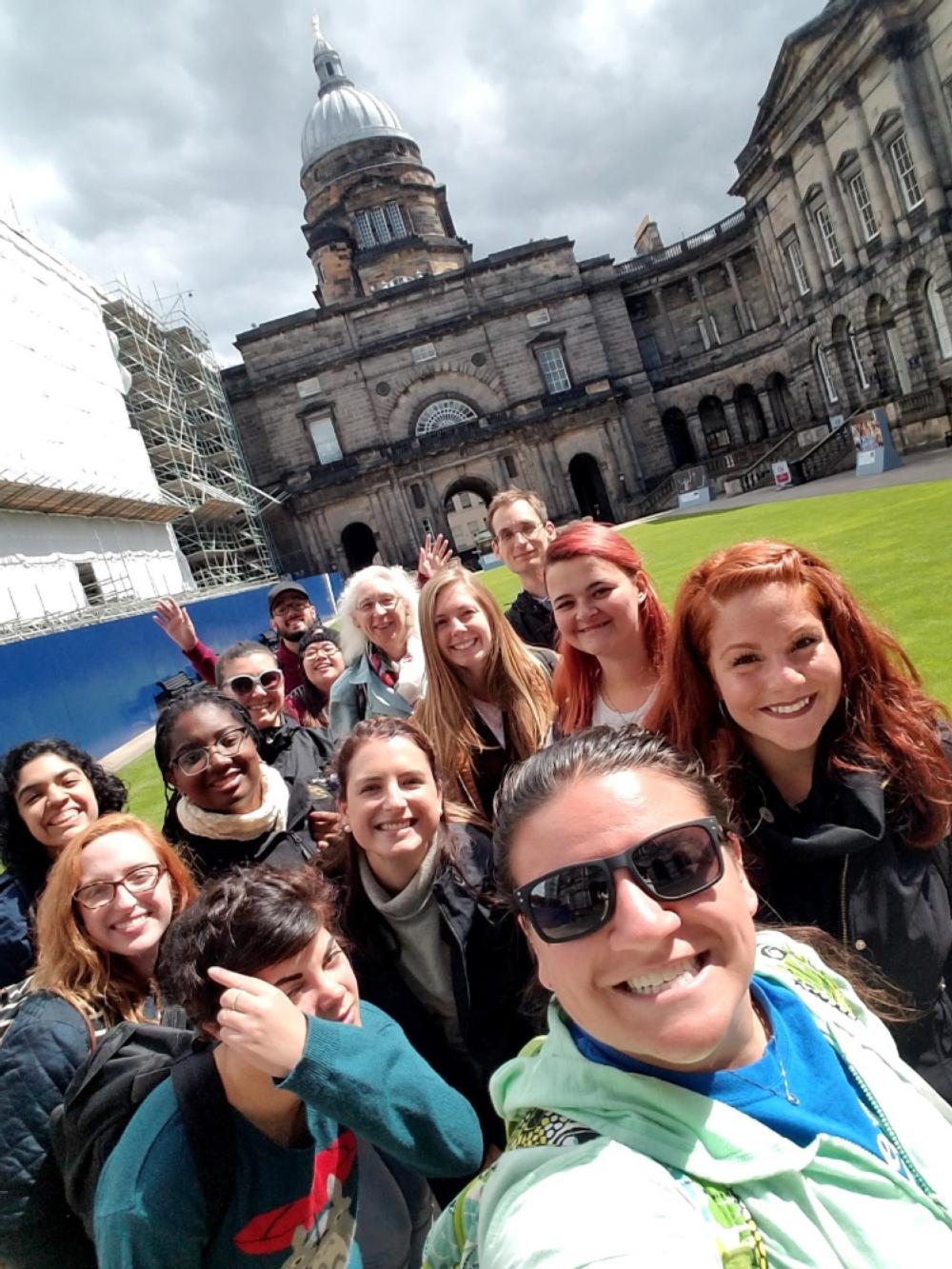 Day 3, 6/29
- University visit and trip to the National Museum. Explore the Grassmarket on your own and enjoy a free evening.
Day 4, 6/30
- Train to North Berwick. Adventure to the Tantallon Castle and cliffs. Return to North Berwick for a seaside lunch and visit to the library museum.
Day 5, 7/1
- Visit Arthur's Seat (pictured below) and enjoy a vouyage on the Royal Yacht Brittania. Free time with options such as the Leith Walk, Botanical Gardens, Historic Churches, International Church Service. Dinner as a group.
Day 6, 7/2
- Visit Holyrood Palace and enjoy a free afternoon. Later we will train to Lakes District.
Day 7, 7/3
- Windermere - Wordsworth home, Coleridge, Beatrix Potter.
Day 8, 7/4
- Beautiful Lake cruise and hike.
Day 9, 7/5
– Bus to hike the Peaks and later to Cardiff.
Day 10, 7/6
- Sightseeing in Cardiff and conference.
Day 11, 7/7
- Cardiff conference and free time. Farewell dinner together.
Day 11, 7/8
- Fly back to US.