About the Spain and Portugal: Culture and Music Program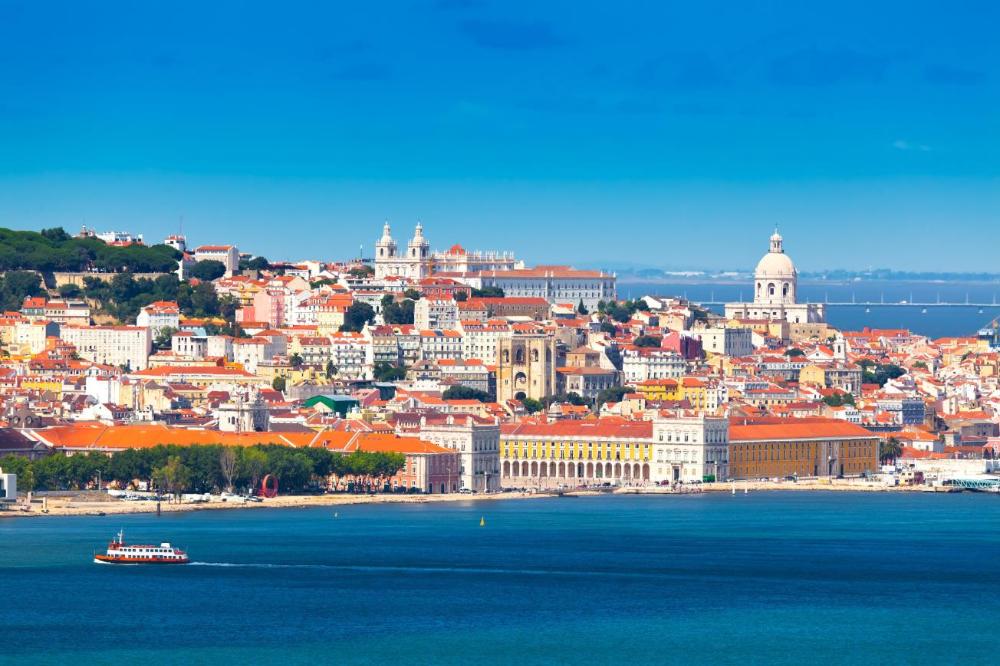 This program examines the culture and customs of Spain and Portugal and explores the range of activities, beliefs, behaviors and ideas of groups of people with shared traditions including social customs, leisure activities, dress, celebrations, foods and rituals.

The Brockport Culture and Music in Spain and Portugal Program offers you the opportunity to:
Understand how culture creates and transforms individual experiences, everyday community life, and social relations,
Identify comparisons between US and European lifestyle focusing on attitudes, values, behaviors, celebrations and rituals,
Understand the historical events that shaped each unique culture,
Learn about the Arts and architecture that are unique each Western European country,
Promote cultural competence though interacting with individuals from different cultures,
Enhance the ability to make observation, analyze situations and form a perspective using critical thinking skills and document finding effectively.

For more information, please contact the faculty leader, Ivonne Ponicsan at iponicsan@brockport.edu.
Housing & Orientation
Housing:
Participants stay in twin occupancy hotels for the duration of this program.

Included Accommodations
Madrid-Petit Palace Peurta del Sol 3*: https://www.petitpalacepuertadelsol.com/en/
Cordoba-Hotel Macia Alfaros 4*: http://www.maciaalfaros.com/
Malaga-Hotel Don Curro 3*: http://www.hoteldoncurro.com/en/
Granada-Hotel Macia Monasterio de los Basilios 3*: http://www.maciamonasterio.com/en/
Seville-Hotel Alcazar 3*: http://www.hotelalcazar.com/en/
Lisbon-Hotel Expo Astoria 3*: http://www.expoastoria.pt/home_eng.html
Cost
Fees for Brockport's Culture and Music in Spain and Portugal program

$5,500.49 (Estimated - Undergraduate Cost)

INCLUDES:
Pre-departure materials
Tuition (3 Undergraduate Credits or 3 Graduate Credits)
Campus fees (college fee and technology fee)**
SUNY International Health Insurance*
Program Acceptance Fee
Round-trip Airfare from NYC
Accommodations
Most in-country transportation
Some meals
Sightseeing: Sightseeing tours led by licensed local guides & Walking tours
Group activities and excursions
Tour director
Brockport's Study Abroad Office Services
DOES NOT INCLUDE:
Passport
Mandatory tips
Some meals
Airline luggage fees
Personal expenses (laundry, telephone, internet, beverages, etc)
Global Travel Protection (optional)
Personal Travel Fee (optional)
Financial aid applies towards fees.

*The SUNY International Health Insurance is mandatory and will be included on the student's Brockport invoice.
**Varies depending on the SUNY campus at which the participant pays tuition.
No refunds are made for non-participation in itinerary activities. Refunds for cancellation are subject to administrative fees and unrecoverable costs. Final payment is due 30 days prior to departure.
Please note: The cost of this program is subject to change until November 15, 2017 depending on market conditions (exchange rate, airfare, etc.)

**This winter program is contingent upon having a sufficient number of participants enrolled in the program.
Courses
Itinerary

Madrid- January 4th-January 7th: Pictured above are two of the four destinations while in Spain's Capital City, the Madrid's Austrian Quarter and the Royal Palace (pictured above left) and a visit of the Prado Museum (pictured above right). The Austrian Quarter is the oldest part of the city and was constructed in the 16th and 17th century. The Prado Museum building itself is a beautiful example of 18th Century neoclassical architecture, and one of the most important and richest painting museums in the world. On this tour you will be privileged to take in works by famous Spanish painters including Velazquez, El Greco, Goya, Ribera, Murillo and Zurbaran. Before departing, you will also have guided visits of The Thyssen Bornemisza Museum and the National Museum of Arts "Reina Sofia."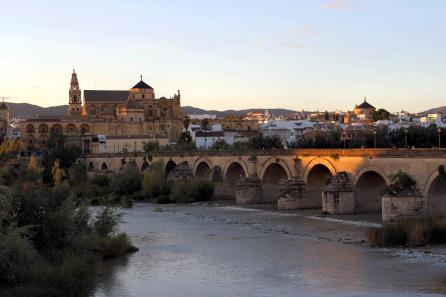 Córdoba- January 7th-January 8th: Next you will travel to the former capital of Al-Andalus, Córdoba (pictured top left). At one point, Córdoba was the most populated town of the whole continent (during the 10th century) and set the tone of Hispano-Arabian arts. While here you will explore the many monuments that bring you back to this prosperous period were people of Jewish, Christian and Muslim faiths lived in peace and harmony.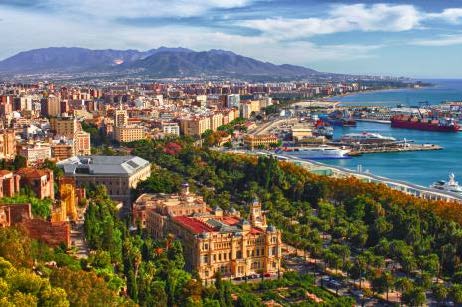 Málaga- January 8th-January 9th: Málaga, the 2nd largest city in Andalusia, is today a thriving port, just as it was in Phoenician times when it was known as "Malaca." Here you will have a guided walking tour of the area.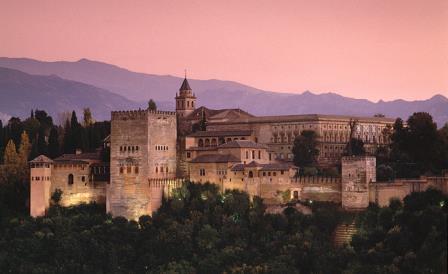 Granada- January 10th-January 12th: Granada preserves all the enchantment and mystery of eight centuries of Moorish occupation which lasted until the re-conquest by the Catholic Kings in 1492. The Alhambra, is the most important demonstration of fine Islamic architecture to be found in Europe, and maybe on earth. You will have a guided visit of Alhambra and Gereralife, a walking tour through the old Moorish 'Albaicin' and Gypsy 'Sacromonte' Quarters, and a guided visit to Granada's Cathedral and Capilla Real.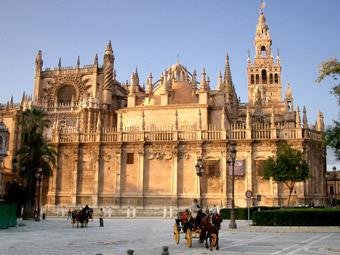 Sevilla- January 12th-January 15th: Seville is truly a magical town, and world-wide known not only for the setting of three famous operas, Carmen, Don Giovanni and the Barber of Seville, but also for its amazing monuments. Considered the jewel of the Andalusia capital, the Cathedral is one of the most brilliant examples of Gothic architecture.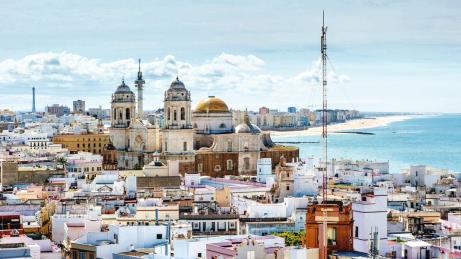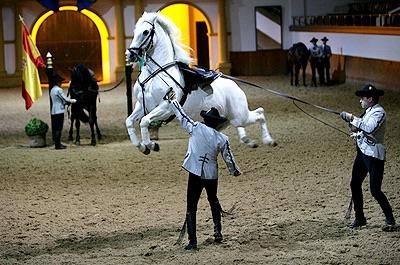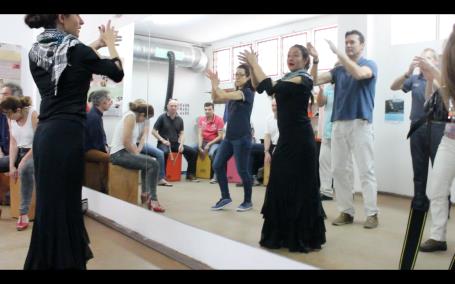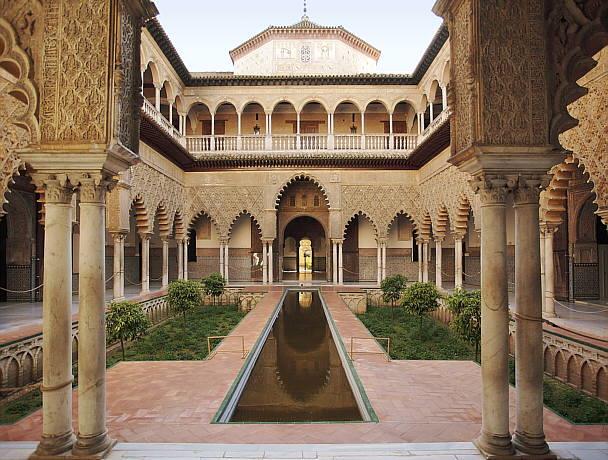 Sevilla (cont.)- January 12th-January 15th: Enjoy a full-day excursion to Jerez de la Frontera & Cádiz; Jerez is considered to be a very important place for horse breeding, as Spain is a country in which horse riding has made history. Also, you'll participate in a fabulous dancing course learning the authentic local dance from Seville: flamenco dancing. Lastly (especially if you are a Game of Thrones fan!) you'll learn to see Seville through the eyes of the realm of the Seven Kingdoms by experiencing the city and sites of the filming that will make the sets come alive in your mind.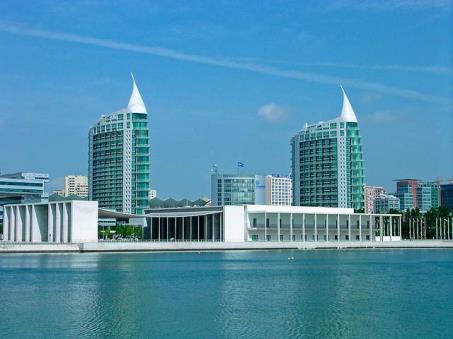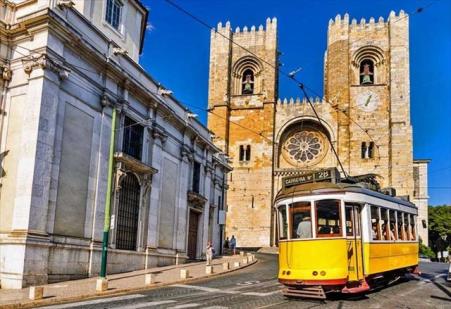 Lisbon- January 15th-January 17th: Your final days on this program will conclude with you in Lisbon, which is Portugal's largest city and capital. During this time, you will visit Quarter of Belém, the modern Park of Nations (pictured above), and enjoy dinner at Timpanas with a Fado and Folklore Show. On your last morning, you will have a guided visit of Sintra before viewing the Pena Palace entrance.
Dates
Winter 2017/18 (estimated): Jan 3- Jan 17, 2018