About Brunel University London
Since the 1960s the name of Brunel University has been synonymous with the provision of high quality academic programs, which meet the needs of the real world and contribute in a very practical way to progress in all walks of life. Today, Brunel University's influence extends far beyond the fields of engineering, science and technology, which were its traditional strengths. A long succession of developments and mergers has brought the University from modest beginnings to a major force on the UK higher education scene.
Brunel is a rare example of a university in London which has its own campus - in most London colleges students live some distance away from the buildings where their teaching takes place. You will live a few minutes walk from the lecture room, library and Students Union. And if you want to get involved in student activities, they are on your doorstep, too. Students on the Brockport program have been involved in student drama productions, and in clubs and societies as diverse as sports, politics, religion and rock climbing!
Brunel University is located in Uxbridge, a pleasant residential suburb of London, about fifteen miles west of the center of London in the Borough of Hillingdon. The campus is conveniently served by public transportation including access to central London by Tube (subway). Heathrow airport is four miles away.
Visit their website at: http://www.brunel.ac.uk

View Brunel UG Prospectus: Brunel-UG-Prospectus-2014-.pdf

The Brunel University Program offers you the opportunity to:
Live and study in one of the world's most rewarding and cosmopolitan environments,
Receive instruction in small classes, seminars, and tutorials from members of the faculty of Brunel,
Improve your writing and research skills,
Have total integration with students from Brunel as well as international students.
Your experience on the Brunel University Program will:
Integrate you into British society and the British educational system,
Make you a better student,
Expand your outlook on the world,
Build your self-esteem and self-confidence,
Greatly enhance your career prospects.
At Brunel University you will:
Live with British students in one of the university's halls of residence,
Receive a comprehensive on-site orientation to study at Brunel University that will maximize the benefits of your semester/year of study,
Enjoy the security of a complete package of academic and non-academic support services provided by the International Office at Brunel University
NOTE: US Citizens do need a visa in order to study in the UK. After being accepted to the program, Brockport will help guide you through the application process. For information about the process, visit the UK Visa page.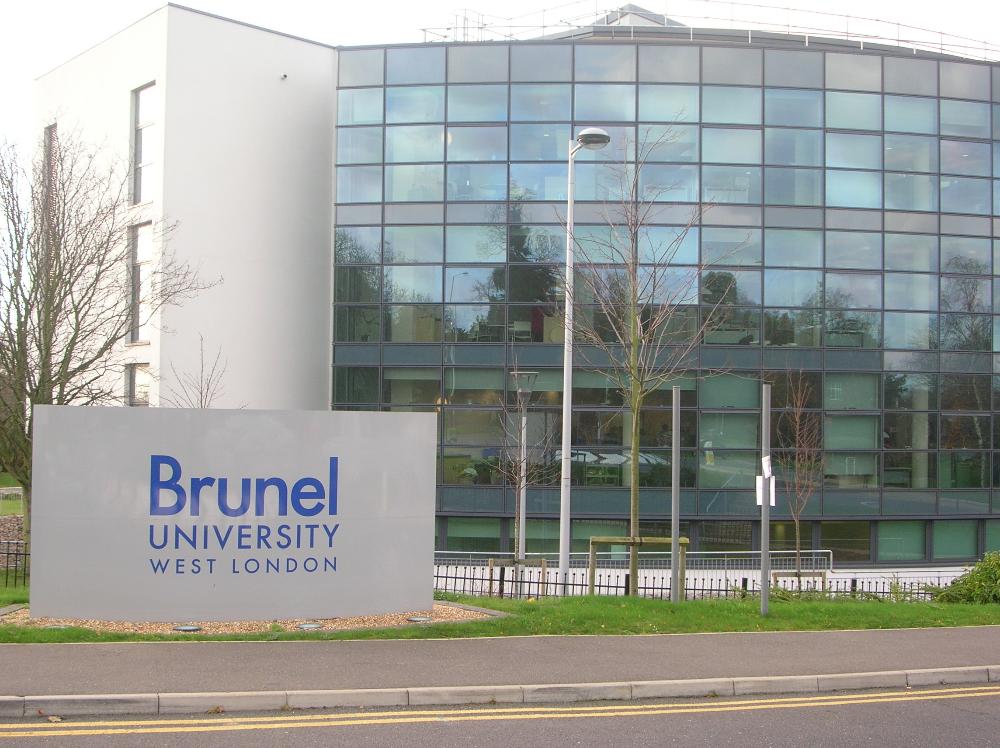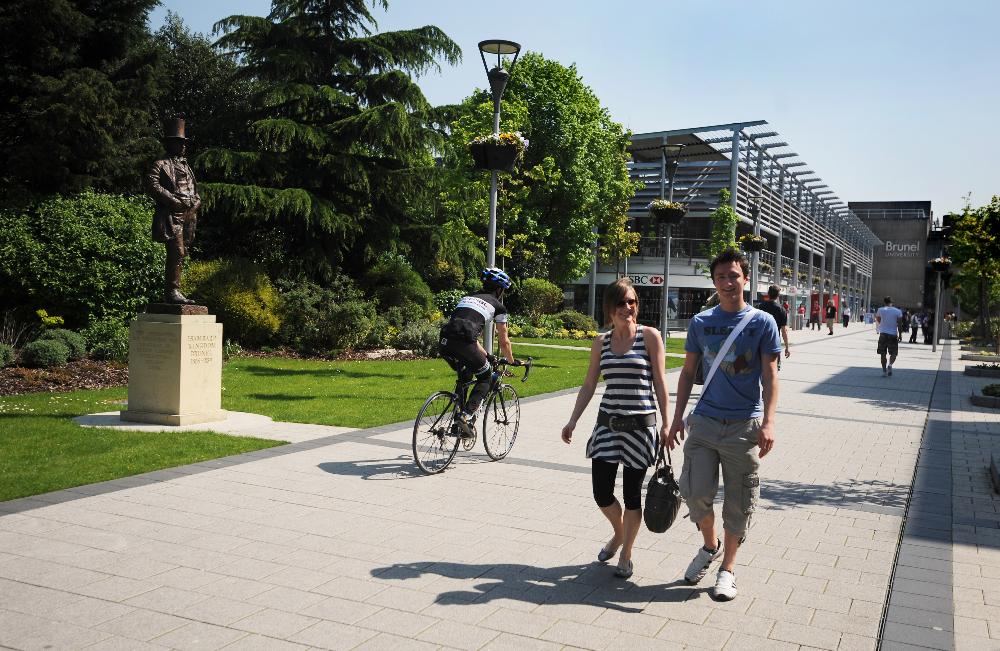 City of London
London is, in addition to being the center of British politics, business, art, music, and culture, a great city for students. There is always lots to do and see, and many opportunities for research, study, entertainment, and fun.

For a preview of the excitement of today's London, visit one of these sites on the web:

Visit London
London Town
TimeOut London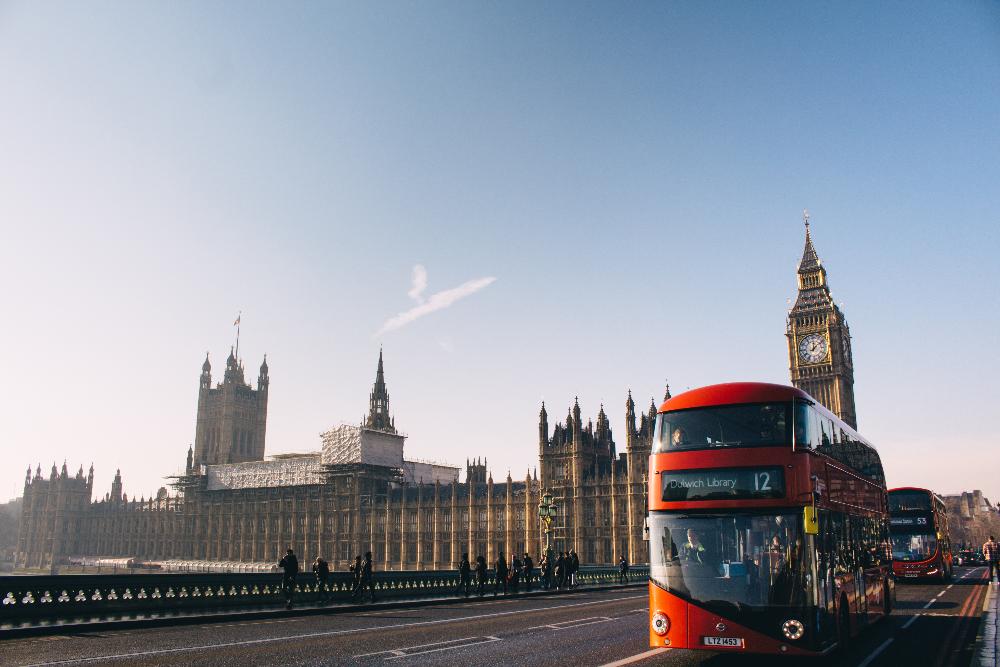 Housing & Orientation
Housing:
Campus residence halls provide single study-bedroom accommodation in a flat sharing kitchen and bathroom facilities with four or five other students. They are within a few minutes walk of all campus facilities.

For more information about accommodation, visit: http://www.brunel.ac.uk/services/accommodation/apply/prospective-international-students
Orientation:
The orientation program is designed by the Brunel Study Abroad office to equip you to make a success of your time in Britain. It starts shortly after your arrival in London.

For more information about orientation and preparing for your semester at Brunel, visit: https://www.brunel.ac.uk/life/welcome-week/international-orientation-programme
Cost
Fees for Brockport's Brunel University Program

Budget Sheet for Undergrad Program (Fall 2019)
$15,565.26 (Estimated - Study Abroad Cost)
$8,115.26 (Estimated NYS Resident - Exchange Cost)
$9,205.26 (Estimated Non-NYS Resident - Exchange Cost)

Budget Sheet for Undergrad Program (Spring 2020)
$15,865.10 (Estimated Study Abroad Cost);
$8,215.10 (Estimated NYS Resident - Exchange Cost)
$9,305.10 (Estimated Non-NYS Resident - Exchange Cost)

INCLUDES:
TUITION (at Brockport and at Brunel University) in most Art, Humanities, and Social Sciences programs*)
Program acceptance fee
On-Campus Housing
Pre-departure orientation materials
On-site orientation program in London
Brunel's Study Abroad Office Services
Airport pickup
Brockport's Study Abroad Office Services
SUNY International Health Insurance**
Various campus-specific fees*** (college fee, technology fee, etc.).
DOES NOT INCLUDE:
Meals
Passport
Airfare to and from London (or from London to/from Europe)
Travel while in Britain
Textbooks/supplies
Personal Expenses
As a very rough guide, a participant in the Brockport Brunel Program will need around £500 to £600 per month to pay for daily local travel, textbooks and other school supplies, entertainment, meals and other necessities.
This estimate does not include the purchase of clothing; travel in Britain or Europe outside of the excursions/field trips organized by the program.

The actual amount that you will spend depends heavily on your style of living, and will vary with each individual's personal spending habits, entertainment preferences and travel choices.
Note: We strongly recommend that you purchase trip insurance to cover loss of luggage, cancelled/missed flights, missed/cancelled program, etc. In the event that you cannot attend a program (for example, with a medical emergency or U.S. State Department Travel Warning) such insurance can cover loss of program fees resulting from a cancelled program.

Financial aid applies towards fees. Please be sure to check with the Financial Aid Office at your home school. If applying or receiving financial aid, you will need to give the Financial Aid Office (at your home school) a copy of your acceptance letter and budget sheet.

---

*Enrollment in most Science and Engineering programs at Brunel are at an additional extra charge.

** The SUNY International Health Insurance is mandatory and will be included on the student's Brockport invoice.
*** Varies depending on the SUNY campus at which the participant pays tuition.
The cost (and items included in the cost) as listed on the website are subject to change and should be considered estimates. Final budget sheets will be mailed to the student prior to departure and usually upon acceptance.

NOTE: If you decided to apply for the exchange program at Brunel please remember exchange spots are limited and first come first serve. Please contact our office for more information.

Courses
Courses: To see which courses are available to study abroad students, read this PDF: Directory of Study Abroad Modules.pdf
(In English universities, the word "course" often means a full degree program. Individual courses are referred to as "modules"). To see a list of typical Brunel modules, click on the initial letter of the subject that interests you, for example "E" for English. Click on English B.A., and then on "Full Course Details." Scroll down for a list of Typical English Modules.
Subjects available include: Anthropology; Business; Economics and Finance; English; Film and Television; Politics and History; Sociology and Communication; Theater; Psychology; Sports, Health and Exercise Sciences; Design
Credits:
Participants in the Brockport Brunel University Liberal Arts Program normally earn between 13 and 18 credits per semester. This is made up of three credit hours for the core course, and 10-15 for the Brunel courses. Most Brunel courses carry 20 Brunel credits, or five Brockport credit hours, but a few carry only 10 Brunel credits (which are equivalent to three Brockport credits).
Curriculum:
Participants in the Brockport Brunel University Liberal Arts Program take a 3 credit core course tailor-made for program participants, plus direct enrollment in two or three Brunel University courses. The elective courses are chosen from the regular course offerings at Brunel. Most Brunel courses last for the full academic year, starting in September, and ending in late May. For students participating for the academic year, this presents no difficulty, of course. Fall semester students simply take the first part of the course, and this too is generally unproblematic, since there is a break in teaching in December. Students are assessed by their Brunel lecturers on the part of the course they have taken.

View a list of the possible academic subjects offered by the Brunel University Program as well as all of Brockport's university programs in England, here: Academic Subjects- Programs in England.pdf
Brunel Video Links
http://www.brunel.ac.uk/life
http://www.brunel.ac.uk/life/new-student-guide
http://www.brunel.ac.uk/life/accommodation
http://www.brunel.ac.uk/international
Dates
Fall 2019 (Est): Start: 9/15/19 End: 12/14/19

Spring 2020(Est):
Start: 1/13/2020 End: 05/23/2020
Important note: Please do not book your travel arrangements until you have received the official Travel Memo from your program advisor.