About the Experiencing Culture and History in Central Europe Program
Experiencing Culture & History in Central Europe is a 16-day, 6-credit, faculty-led summer study abroad program that combines classroom study with experiential learning. In addition to visiting major cultural sites in four cities—Berlin, Warsaw, Krakow, and Wroclaw—students will participate in a transformative community service and internship experience.
The service learning and internship project in the city of Wroclaw, Poland is aimed at restoring an old Jewish cemetery that had suffered significant damage during WWII, and more recently from vandalism. We will also visit major sites of public memory such as the Nazi concentration and extermination camp of Auschwitz-Birkenau and the Berlin Wall. Yet another unique feature of this program is the opportunity for students to have their work published on the Urban Labs Central Europe website at
http://urbanlabsce.eu/
.
At the conclusion of the 2017 summer program, participants reflected on their transformative learning experience. Here are a few examples of what they shared:
"We were out and about in the cities that we visited and the city was our classroom."

"I learned a great deal about the role of memory in history. The experience has significantly altered the way I view historical sights and memorials."

"Creating a memory book and working in the cemetery was an experience unlike
any other I have had. Though it was challenging, I felt great when I had
completed this service project."

"Visiting the memorials and Auschwitz, and hearing people's personal stories truly altered the way I view this period of history."
"The way you bond with strangers—and learn and experience new cultures and
histories together—is the best part of this trip!"

"It was a unique experience and one that I will remember for the rest of my life."
Please contact faculty-leader, Dr. Donna Kowal at dkowal@brockport.edu for more information.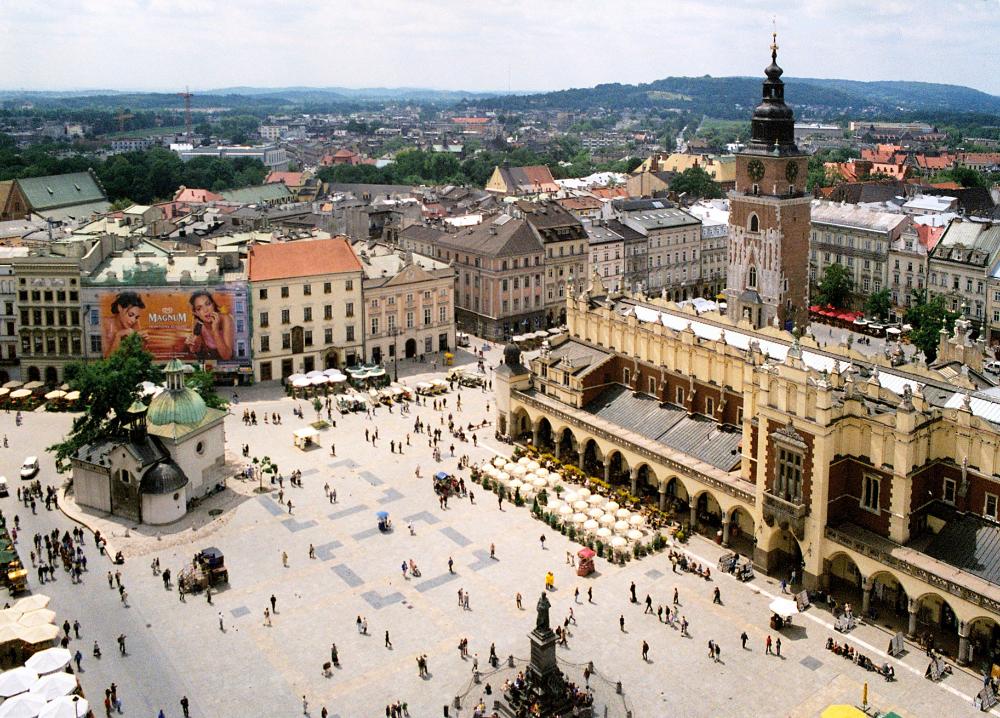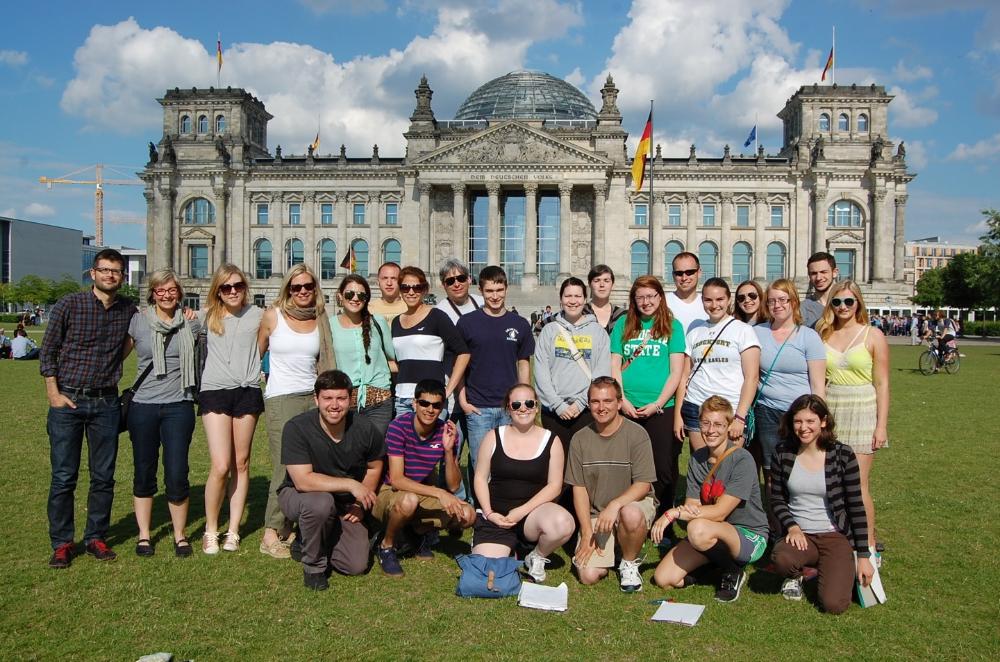 Housing & Orientation
Housing:
Over the course of the program, housing will consist of staying a hotels and in a student dormitory (covered by the program fee). We will stay in hotels when visiting cities such as Berlin, Krakow, and Warsaw and in a dormitory while visiting Wroclaw. The hotels and dormitory will be conveniently located in the center of each city, where public transportation is easily accessible. Bed linens and towels will be provided. While students are responsible for their own meals, the exchange rates in most places make both meals and personal expenses very affordable.
Orientation:
Participants will receive an orientation prior to departure as well as upon arriving in Europe. Instructions on inexpensive places to dine and shop, how to use public transportation, etc. will be provided for each place we visit.
Cost
Fees for Brockport's Summer 2019 Experiencing Culture and History in Central Europe Program

Undergraduate Summer 2019 Program Costs: $5,395.80 (Estimated)

Included in Program Cost:
Tuition (6 credits)
SUNY International Health Insurance*
Campus-specific Fees (college fee and technology fee)**
Program Acceptance Fee
Pre-departure Orientation Materials
Round-trip Airfare from NYC to/from Europe
Classes and Guest Lectures
Reading Materials
Site Visits
Some Meals
Hotel and Dormitory Accommodations
Tram Pass for the city of Wroclaw
Trips, Excursions, and Program Activities, and
Brockport's Study Abroad Office Services
Not Included:
Passport
Airfare to and from NYC
Additional Meals
Personal expenses while abroad including tips
Financial aid applies toward fees.
*The SUNY International Health Insurance is mandatory and will be included on the student's Brockport invoice.
**Varies depending on the SUNY campus at which the participant pays tuition.
Note: We strongly recommend that you purchase trip insurance to cover loss of luggage, cancelled/missed flights, missed/cancelled program, etc. In the event that you cannot attend a program (for example, with a medical emergency or U.S. State Department Travel Warning), such insurance can cover loss of program fees resulting from a cancelled program.

Please note:
The cost of this program is subject to change until April 15th, 2019 depending on market conditions (airfare, etc.)
This summer program is contingent upon having a sufficient number of participants enrolled in the program.
Courses
Through its interactive curriculum, Experiencing Culture & History in Central Europe examines how large processes of geopolitical change—the aftermath of WWII, ethnic and national upheaval, the fall of Communism, democratization, European integration—play out in urban settings. In 2012, the National Collegiate Honors Council recognized the program's curriculum as "a model Honors study abroad experience." In 2016, the two main instructors and founders of the program, Dr. Hana Cervinkova and Dr. Juliet Golden (affiliated with University of Lower Silesia in Wroclaw, Poland) received the "Excellence in Education Abroad Curriculum Design Award" from the Forum on Education Abroad.

The Culture and Politics of Memory (3 cr.)

Travelling through Europe, one is constantly confronted with conflicting memories in places that have experienced dramatic upheavals and tragic events of European history. The importance of dealing with Europe's conflict-ridden past has been recently brought to the fore by the awarding of the 2012 Nobel Peace Prize to the European Union for its work in "the advancement of peace and reconciliation, democracy and human rights in Europe." We will investigate the past and its impact on the present dynamics of transforming cities and towns. Students will have the opportunity to confront the theoretical knowledge on the social and cultural practices connected with collective memory, remembering and forgetting acquired in the classroom with lived realities encountered during our site visits and travels.

Internship and Service Learning (3 cr.)

The city of Wroclaw, Poland (formerly Breslau, Germany before the map of Europe was redrawn after WWII) becomes our learning laboratory in this experiential course. Students will have the opportunity to apply the theoretical knowledge they acquire in The Culture and Politics of Memory to the lived realities of individuals and organizations working toward changing the social, political, and physical landscape of Wroclaw. In the spirit of action research, which aims to blur the boundaries between academic knowledge and community service, students will contribute to a project that involves mapping gravestones and restoring an old German-Jewish cemetery. This important work will help visitors find their family members' graves and preserve the memory of Jewish life in the city.

Faculty Contacts

Dr. Donna Kowal, Department of Communication & Honors College, 132 Albert W. Brown Bldg., dkowal@brockport.edu

Dr. Barbara LeSavoy, Women & Gender Studies, 118 Liberal Arts Building, blesavoy@brockport.edu

Dates
Summer 2019: June 1, 2018- June 23, 2019 (EST)