About the Experiencing Culture and History in Central Europe Program
Experiencing Culture and History in Central Europe is an interdisciplinary summer study abroad program that takes students to three countries (Czech Republic, Germany, and Poland) and four cities (Berlin, Krakow, Prague, and Wroclaw). Combining classroom study with on-site experiential learning, we will explore European cultural, political, and economic transformation in both urban and rural contexts.
Our home base will be Wroclaw, Poland. An academic and historical center located in the southwest region of Poland, Wroclaw offers a unique urban and cultural experience for students who are interested in European culture, history, and politics. Once the German metropolis of Breslau, at the end of WWII it was nearly entirely re-populated and rebuilt by Poles following the redrawing of the European map as a result of postwar settlements. Today, Wroclaw is a beautiful and energized academic center with a young feel, and was designated the European Capital of Culture in 2016.
In addition to traveling to and studying in some of Central Europe's most engaging and memorable cities, students will also have the opportunity to get off the beaten track, visiting the Nazi Concentration and Extermination Camp of Auschwitz-Birkenau and the nearby Polish town of Oswiecim, for example, among other sites. Towards the end of the program we will travel to the Czech town of Vrchlabi to spend a weekend at a mountain retreat situated near the Czech-Polish border.
A unique feature of the program is the opportunity it provides participants to acquire community-based service learning and internship experiences for academic credit.
Please contact faculty-leader, Dr. Donna Kowal at dkowal@brockport.edu for more information.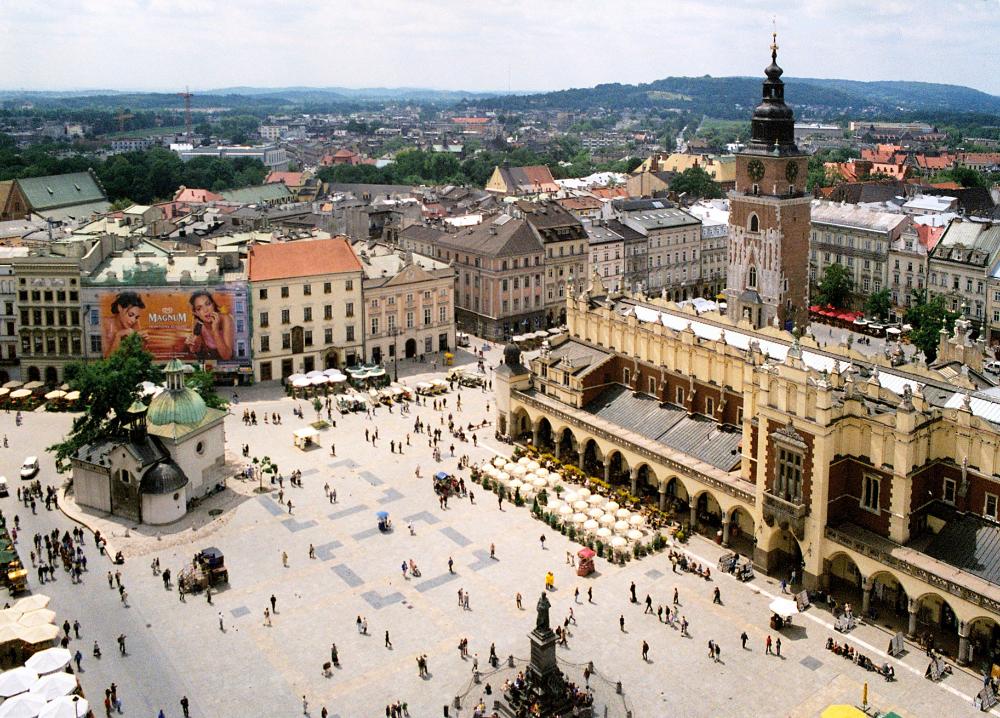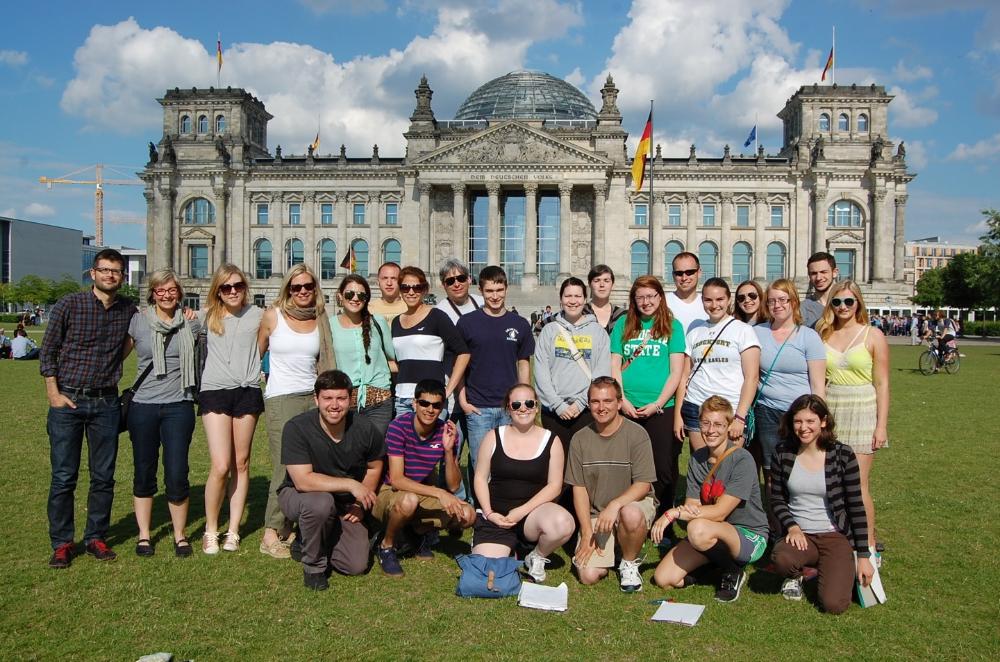 Housing & Orientation
Housing:
Over the course of the program, housing will consist of staying a hotels and in a student dormitory (covered by the program fee). We will stay in hotels when visiting cities such as Berlin, Krakow, and Prague and in a dormitory while visiting Wroclaw. The hotels and dormitory will be conveniently located in the center of each city, where public transportation is easily accessible. Bed linens and towels will be provided. While students are responsible for their own meals, the exchange rates in most places make both meals and personal expenses very affordable.
Orientation:
Participants will receive an orientation prior to departure as well as upon arriving in Europe. Instructions on inexpensive places to dine and shop, how to use public transportation, etc. will be provided for each place we visit.
Cost
Fees for Brockport's Summer 2018 Experiencing Culture and History in Central Europe Program

Undergraduate Summer Program Costs: $5,338.67 (Estimated)

Included in Program Cost:
Tuition (6 credits)
SUNY International Health Insurance*
Campus-specific Fees (college fee and technology fee)**
Program Acceptance Fee
Pre-departure Orientation Materials
Round-trip Airfare from NYC to/from Europe
Classes and Guest Lectures
Reading Materials
Site Visits
Some Meals
Hotel and Dormitory Accommodations
Tram Pass for the city of Wroclaw
Trips, Excursions, and Program Activities, and
Brockport's Study Abroad Office Services
Not Included:
Passport
Airfare to and from NYC
Additional Meals
Personal expenses while abroad including tips
Financial aid applies toward fees.
*The SUNY International Health Insurance is mandatory and will be included on the student's Brockport invoice.
**Varies depending on the SUNY campus at which the participant pays tuition.
Please note:
The cost of this program is subject to change until April 15th, 2018 depending on market conditions (airfare, etc.)
This summer program is contingent upon having a sufficient number of participants enrolled in the program.
Courses
Through its interactive curriculum, Experiencing Culture and History in Central Europe examines how large processes of geopolitical change—the aftermath of WWII, ethnic and national upheaval, the fall of Communism, democratization, European integration—play out in local settings. Due to the program's setting in Central Europe, considerable content will be tied to the history of WWII, Jewish life and culture, as well as the Holocaust. Students will earn six upper-division credits by successfully completing the following two courses: "The Culture and Politics of Memory" (3 credits) and "Internship and Service Learning" (3 credits).
"The Culture and Politics of Memory"
Travelling through Europe, one is constantly confronted with conflicting memories in places that have experienced dramatic upheavals and tragic events of European history. The importance of dealing with Europe's conflict-ridden past has been recently brought to the fore by the awarding of the 2012 Nobel Peace Prize to the European Union for its work in "the advancement of peace and reconciliation, democracy and human rights in Europe." In the urban spaces of Central Europe, we will investigate the past and its impact on the present dynamics of transforming cities and towns. Students will have the opportunity to confront the theoretical knowledge on the social and cultural practices connected with collective memory, remembering and forgetting acquired in the classroom with lived realities encountered during our site visits and travels. A special focus will be paid to the connection between material forms of remembering (e.g., monuments, cemeteries) and themes tied to the memorialization of events that concern twentieth-century Central European history.
"Internship and Service Learning"
The city of Wroclaw becomes our learning laboratory in "Internship and Service Learning." Through study sessions and exchanges with practitioners at NGOs, human rights organizations, cultural institutions, and other sites of memory, students will have the opportunity to confront the theoretical knowledge they acquire in the accompanying course "The Culture and Politics of Memory" with lived realities of individuals and organizations working toward changing the social, political, and physical landscape of the city of Wroclaw. In the spirit of action research, which aims to blur the boundaries between academic knowledge and practical social action, students will take part in the work of the institutions and organizations and will be required to produce a publically available written work and a final performance about their internship and service learning experiences.

Credits

"The Culture and Politics of Memory" (CPN) – 3 Credits
"Internship and Service Learning" (ISL) – 3 Credits

Itinerary
Saturday, June 2nd- Arrivals in Berlin
Sunday, June 3rd- Berlin
Monday, June 4th- Berlin
Tuesday, June 5th- Berlin, Depart for Wroclaw
Wednesday, June 6th- Wroclaw
Thursday, June 7th- Wroclaw
Friday, June 8th- Wroclaw
Saturday, June 9th- Wroclaw
Sunday, June 10th- Wroclaw
Monday, June 11th- Wroclaw
Tuesday, June 12th- Wroclaw
Wednesday, June 13th- Krakow
Thursday, June 14th- Auschwitz-Birkenau Oswiecim
Friday, June 15th- Krakow to Wroclaw
Saturday, June 16th- Wroclaw
Sunday, June 17th- Wroclaw
Monday, June 18th- Wroclaw
Tuesday, June 19th- Wroclaw
Wednesday, June 20th- Wroclaw
Thursday, June 21st- Mountain Retreat Czech Republic
Friday, June 122nd- Mountain Retreat Czech Republic
Saturday, June 23rd- Depart for Prague
Sunday, June 24th- Prague
Monday, June 25th- Prague
Tuesday, June 26th- Depart to U.S.
Dates
Summer 2018: June 2, 2018- June 26, 2018