About the France Semester at Institut de Touraine
---
The French language immersion program through Brockport is conducted at the Institut de Touraine in Tours, France. The Institute specializes in teaching French to non-native speakers. The Institut de Touraine is a pedagogic branch of the University of Tours and is housed in two well-appointed nineteenth-century mansions in the historic old section of the city of Tours.
Visit their website: http://www.institutdetouraine.com/en
Tours is a busy provincial capital in a region of France with one of the most perfect climates in Europe, and in which (reputedly) the "most perfect" French is spoken. Paris is only one hundred fifty kilometers from Tours (one hour by train).
Visit the city website: https://www.touraineloirevalley.co.uk/discover/the-finest-cities/visit-tours-loire-valley-france/​

The Brockport French Language Immersion Program offers you the opportunity to:
Study in Tours, France at a well established language school,
Receive instruction in small classes with one on one attention,
Improve your French written, oral and research skills.

Your experience in the French Language Immersion Program will:
Make you a better student,
Integrate you into French society,
Expand your outlook on the world,
Build your self-esteem and self-confidence,
Greatly enhance your career prospects,
Improve your foreign language skills tremendously.

At the Institut de Touraine, you will: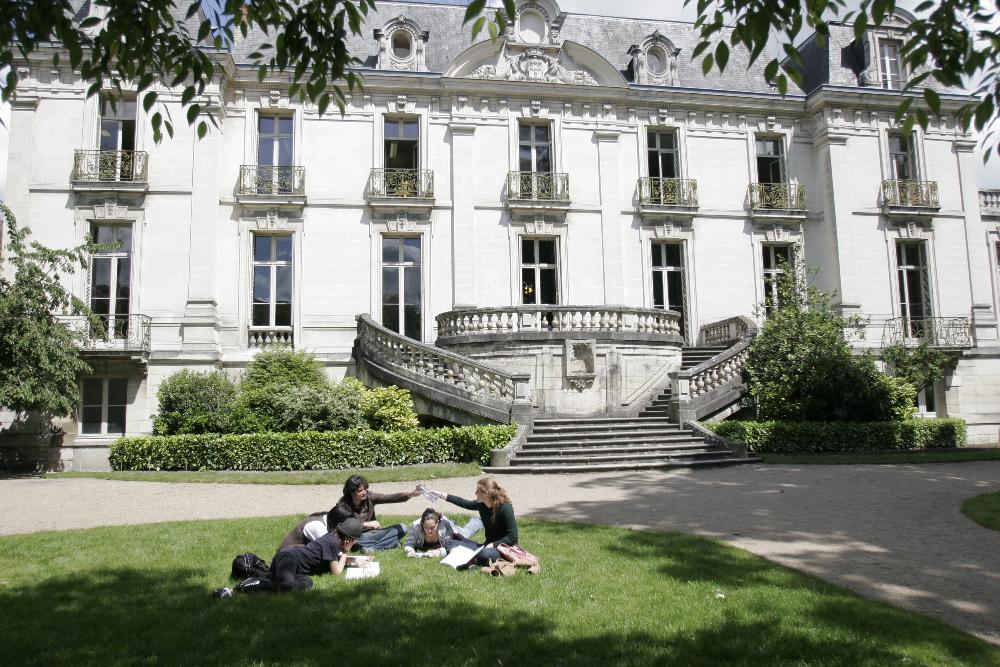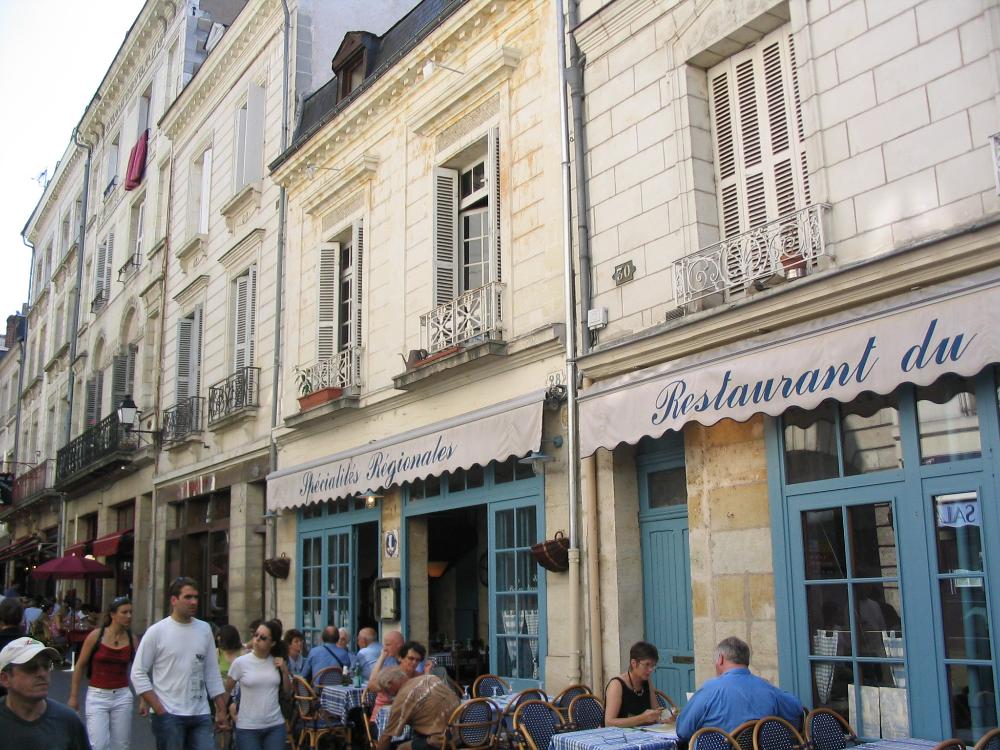 Housing & Orientation
Housing for participants of the Brockport Tours Program is in homestays with French-speaking families in Tours. Students are placed with these families by the Institute. The cost of housing is based on single accommodation (bathroom shared with others in household).

Students should expect to be placed in accommodation from 10 minutes to 30 minutes walking distance from L'Institut de Touraine.

The homestay includes: half-board Monday thru Friday, full board on week-ends, laundry once a week, towels and bed sheets and free Wi-Fi.
Cost
Fees for the Brockport Tours Program:

Budget Sheet for Undergrad Program: Fall 2019
3 Month Option: $9,465.26 (Estimated)

Budget Sheet for Undergrad Program: Spring 2020
3 Month Option: $9,615.26 (Estimated)

INCLUDES:
TUITION (at Brockport and at the Institut d'Etudes Fransaises de Touraine)
SUNY International Health Insurance*
Campus-specific fees** (college fee and technology fee)
HOUSING (homestay housing)
MEALS (14 meals: breakfast & dinner during week, lunch & dinner over weekend)
Program acceptance fee
Pre-departure orientation materials
Transportation from the Paris airport to the Institut de Touraine
On-site orientation program in Tours
Brockport's Study Abroad Office Services

DOES NOT INCLUDE:
Airfare to and from Paris
Travel while in France
Passport
Return transportation from Touraine to Paris airport
Textbooks/supplies
Additional meals
Personal/miscellaneous expenses
Note: Pick-up service from Paris Airport to Tours is included in the cost of the program. Return transportation from Tours to Paris Airport will be arranged and paid by the student.

As a very rough guide, a participant in the Brockport Tours Program will need around $500 to $600 per month to pay for daily local travel, textbooks and other school supplies, entertainment, meals and other necessities.
This estimate does not include the purchase of clothing; travel in France or Europe outside of the excursions/field trips organized by the program.
The actual amount that you will spend depends heavily on your style of living, and will vary with each individual's personal spending habits, entertainment preferences and travel choices.

Note: We strongly recommend that you purchase trip insurance to cover loss of luggage, cancelled/missed flights, missed/cancelled program, etc. In the event that you cannot attend a program (for example, with a medical emergency or U.S. State Department Travel Warning), such insurance can cover loss of program fees resulting from a cancelled program.

---

Financial aid applies towards fees. Please be sure to check with the Financial Aid Office at your home school. If applying or receiving financial aid, you will need to give the Financial Aid Office (at your home school) a copy of your acceptance letter and budget sheet.


*The SUNY International Health Insurance is mandatory and will be included on the student's Brockport invoice.
**Varies depending on the SUNY campus at which the participant pays tuition.

The cost (and items included in the cost) as listed on the website are subject to change and should be considered estimates. Final budget sheets will be mailed to the student prior to departure and usually upon acceptance.
Courses
Credits:
Participants in the Brockport Tours Program will normally receive 12 hours of undergraduate credit from SUNY College at Brockport for the 3 month program.
For Brockport French Majors and Minors:

Students studying abroad in Tours may receive up to nine of these credits toward the French Major or Minor depending on course equivalencies and placement level. Other credits earned would count as upper division credit toward your diploma. Any exceptions would be considered on a case by case basis.

Students are strongly encouraged to consult with their departmental academic advisor while considering study abroad options.
Curriculum:
The Institute provides instruction in French at six levels, which range from the beginner's level to advanced courses for teachers of French. Every participant must take the placement exam given on the first day of the term. Based on this placement exam, participants are enrolled at one of the following levels:
Level 1 Absolute Beginners
Level 2 Early Intermediate
Level 3 Advanced Intermediate,
Level 4 Advanced
Level 5 Very Advanced
Level 6 Professional Expertise
All levels meet for intensive language courses every morning, Monday through Friday, from 8:45 a.m. to 12:15 p.m. In the Afternoons Levels 1 and 2 courses have 90-minute laboratory seand to the same standard) as their French counterparts and classmates. The majority of courses in which they will enroll are examined formally at the end of the semester and in order to be awarded credit, participants must take--and pass--the examination at the end of the study period in question.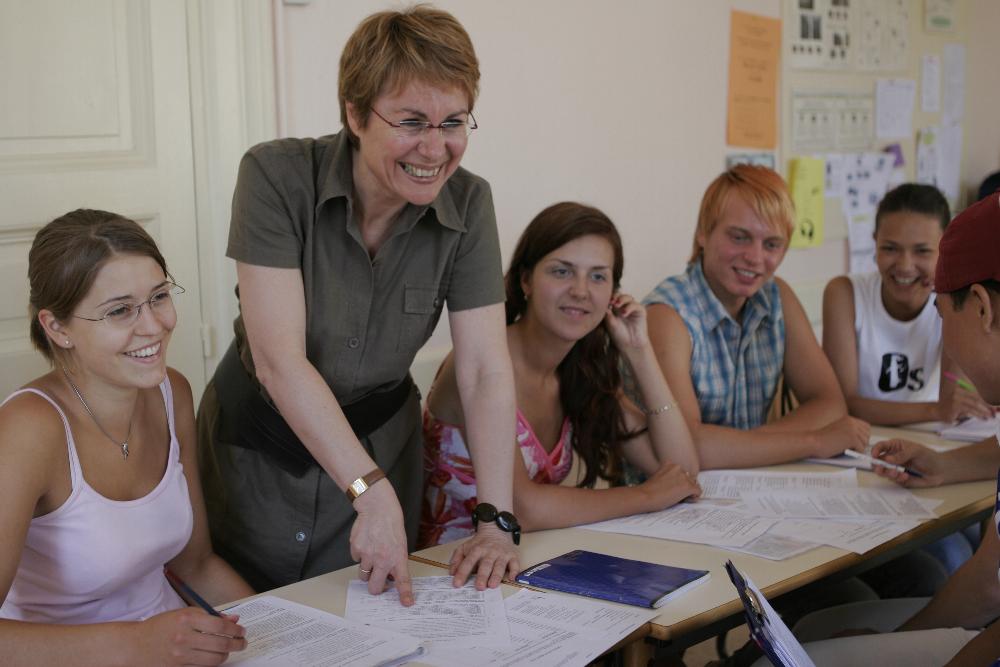 View a list of the possible academic subjects offered by Institut de Touraine as well as all of Brockport's university programs in Europe, here: Academic Subjects- Programs in Europe.pdf
Dates
Fall Semester 2020 (Est):

3 month: September 19th - December 12th, 2020

Spring Semester 2020 (Est):

3 Month: January 5th - March 28th, 2020


Important note: Please do not book your travel arrangements until you have received the official Travel Memo from your program advisor.