About Westminster's Summer Program
Since its inception as the Royal Polytechnic Institute in 1838, Westminster has always been an international institution, receiving students from all over the world. A primary attraction has been its historical role as a leader in innovation, having been the first British institution to relay a transatlantic telegraph, demonstrate a moving picture and teach photography. Of equal attraction is its location in the midst of central London. The main campus is on Regent Street, from where one will be able to browse the elegant shops on Bond Street, be tempted by the world cuisine in Soho, take in a theatre performance in Leicester Square or view the masterpieces in the National Gallery at Trafalgar Square.
Visit their website at:
http://www.westminster.ac.uk/
You can also visit the study abroad website at:
http://www.westminster.ac.uk/international/study-abroad


The Summer School Program offers you the opportunity to:
Live and study in London,
Receive instruction and hands-on experience with a small, personalized group of students,
Improve your writing and research skills,
Help prepare you for a semester/year abroad.
Your experience on the Summer School Program will:
Integrate you into British society and the British educational system,
Make you a better student,
Expand your outlook on the world,
Build your self-esteem and self-confidence,
Greatly enhance you career prospects.
On the Summer School Program you will:
Receive a comprehensive on-site orientation to the Summer School Program,
Benefit from a program of field trips and social events, organized by the University of Westminster's Summer School Program,
Enjoy the security of a complete package of academic and non-academic support services provided by the Office of International Education at SUNY Brockport.
For a preview of the excitement of today's London, visit one of these sites on the web:
Visit London
London Town
TimeOut London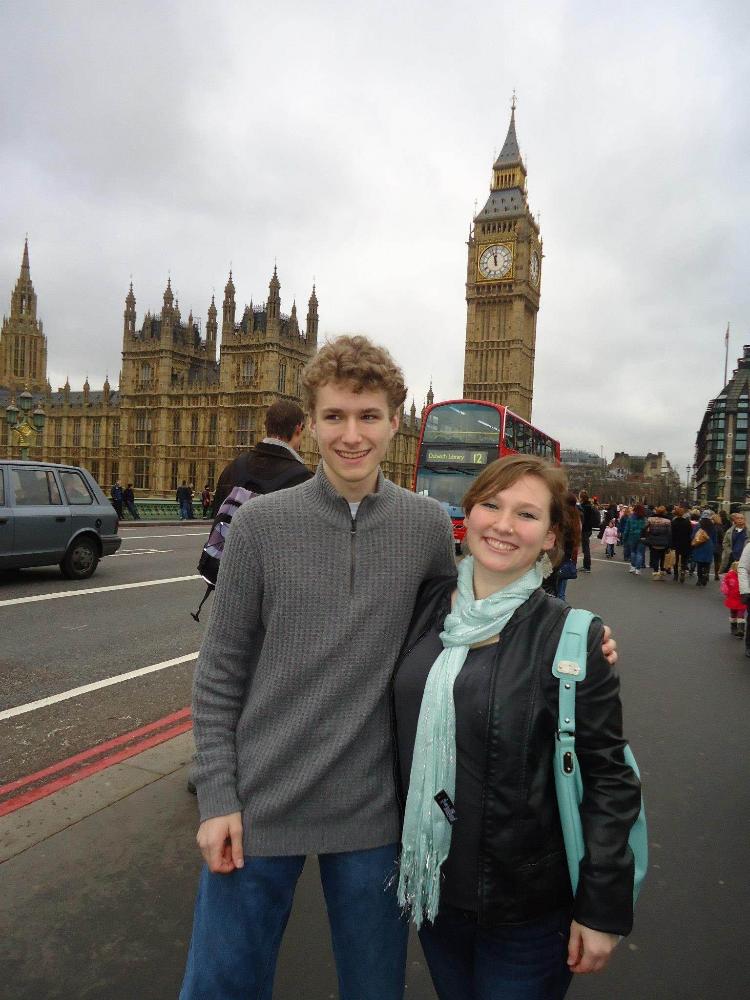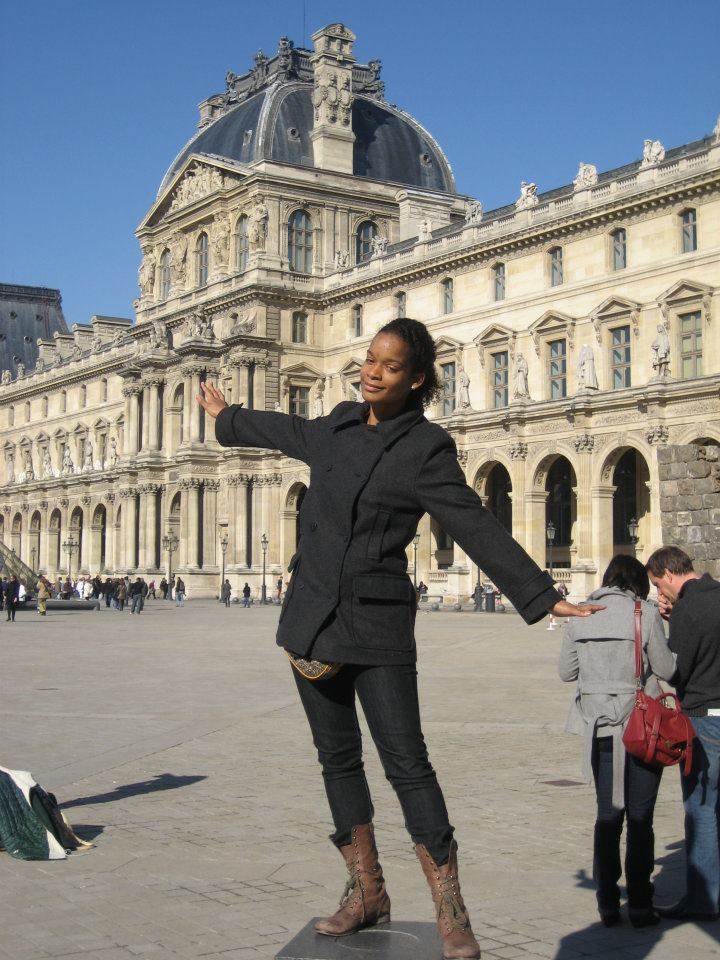 For more information about the University of Westminster Summer School click on the following link: University of Westminster Summer School 2014.pdf
Housing & Orientation
Housing:
For the Summer School, students can choose which hall of residence they would like to stay in; Alexander Fleming Hall or Marylebone Hall. All of the rooms include the following:
Are single rooms
Have secure swipe-card entry systems and 24-hour security
Have wireless internet
Are located for easy access to our central London teaching facilities and state-of-the-art Media, Arts and Design studios
Have shared kitchens where students can prepare their meals. Kitchens are stocked with basic utensils for your use
All linens and bedding (including sheets, a pillow and a blanket) along with a towel are provided. These are changed weekly.
Alexander Fleming Halls is located in a lively and fashionable area with a vibrant night life and close to the Barbican, Brick Lane, and the City of London. Marylebone is located is an ideal location for exploring the West End's shops, cafes and restaurants, as well as enjoying the many theaters and nightlife of this great cosmopolitan city.

Please note that spaces are limited and are offered on a first-come, first-served basis – you may not be assigned your first choice. Students attending both sessions of the Summer School will be given priority regarding choice of accommodation.
Cost
Fees for Brockport's Summer 2019 England: University of Westminster Programs

Undergraduate Summer Program Costs:
$4,579.32 (Estimated 5 Credit - Alexander Fleming Hall)
$4,929.32 (Estimated 5 Credit - Marylebone Hall)
$8,258.64 (Estimated 10 Credit - Alexander Fleming Hall)
$8,808.64 (Estimated 10 Credit - Marylebone Hall)
INCLUDES:
Tuition
SUNY International Health Insurance*
Campus-specific fees (college fee and technology fee)**
Program Acceptance Fee
Pre-departure Orientation Materials
Social Program
Housing (either Alexander Fleming

or

Marylebone Residence Halls), and
Brockport's Study Abroad Office Services.
Airport pickup for the beginning of the program
DOES NOT INCLUDE:
Meals (participants have the option of preparing their own meals in their self-catered accommodations, eating in one of the university's dining halls or eating in one of the many restaurants in this part of London). Participants should, depending on their tastes, preferences and eating habits, budget approximately $500-$900 for food.
Passport
Round-trip Airfare to/from London
Personal expenses (such as laundry, postage, shopping, entertainment, and FUN).
Local travel while in London (except for excursions that are included in the cost)
The actual amount that you will spend depends heavily on your style of living, and will vary with each individual's personal spending habits, entertainment preferences and travel choices.
Financial aid applies towards fees.
*The SUNY International Health Insurance is mandatory and will be included on the student's Brockport invoice.
**Varies depending on the SUNY campus at which the participant pays tuition.
Note: We strongly recommend that you purchase trip insurance to cover loss of luggage, cancelled/missed flights, missed/cancelled program, etc. In the event that you cannot attend a program (for example, with a medical emergency or U.S. State Department Travel Warning), such insurance can cover loss of program fees resulting from a cancelled program.
Courses
Credits
With a wide range of exciting classes, a great social programme and a central London location our London international summer school gives you a springboard to have the summer of a lifetime.

Two sessions are offered for Westminster's summer course, lasting three weeks each. Participants may enroll for one or both summer session programs. Students can choose from a wide range of classes designed for visiting international students to make the most of the University of Westminster's dynamism while using London as their classroom. All modules run at the same time, so it is only possible to take one module per session. Classes are taught by a highly experienced and enthusiastic faculty. Some classes run in both sessions, others only in one. You can check the course catalogue to find out more about the class and when it runs. Class Catalog

You can choose to study one module per session at undergraduate level in:
Liberal Arts and Law
Media, Arts and Design
Westminster Business School
Psychology

NOTE: Students cannot take these summer courses at the University of Westminster for non-credit through Brockport, even though the University of Westminster makes such an option available. The Brockport program is for credit only.

View a list of the possible academic subjects offered by the University of Westminster Summer Program as well as all of Brockport's university programs in England, here: Academic Subjects- Programs in England.pdf
Social Program
During the summer school, you will have the opportunity to take part in the Summer School Social Program. These events provide the perfect opportunity to meet other summer school students while getting to know your way around London. These activities include:
Welcome orientation
Boat party
events at a traditional London pub
walking tours
theater nights
day trips to famous landmarks
weekend overnight trips so students can see the best of London and the UK
Click here for the official list of events during each session.

NOTE: The social program is part of the program fee.
Westminster Video Links
(Welcome to Westminster)
http://www.youtube.com/watch?v=j5BCWpfgmFQ&feature=youtu.be

(Studying at Westminster)
http://www.youtube.com/watch?v=9F1tVo4lG08
(Student Accomodation)
http://www.youtube.com/watch?v=wdFFZsnB9tA&list=ECB391EE3BE656583B
Dates
Only running for Session 2:
July 4th - July 25th, 2020
Important note: Please do not book your travel arrangements until you have received the official Travel Memo from your program advisor.