About the University of Westminster Program
Since its inception as the Royal Polytechnic Institute in 1838, Westminster has always been an international institution, receiving students from all over the world. A primary attraction has been its historical role as a leader in innovation, having been the first British institution to relay a transatlantic telegraph, demonstrate a moving picture and teach photography. Of equal attraction is its location in the midst of central London. The main campus is on Regent Street, from where one will be able to browse the elegant shops on Bond Street, be tempted by the world cuisine in Soho, take in a theatre performance in Leicester Square or view the masterpieces in the National Gallery at Trafalgar Square.
Westminster is an urban university with four main campuses:
Regent Street Campus: The impressive Edwardian office on Regent Street, just off Oxford Circus, is the historic home of the University of Westminster. It is the home to the School of Social & Behavioral Science (History, Politics, Psychology, Sociology, etc.), the School of Languages and the School of Law.
Cavendish Campus: Just a few blocks north of Regent Street is the University's Cavendish center. It is home to the School of Biosciences, the Cavendish School of Computer Science and the Department of Technology & Design.
Marylebone Campus: Heading west across the southern corner of Regent's Park, near the infamous Madame Tussaud's, is the Marylebone Center. It houses the School of the Built Environment and the Westminster School of Business.
Harrow Campus: Approximately 30 minutes (by Tube) from the downtown campus is modern, high-tech Harrow campus. This state-of-the-art complex is home to the School of Communication, Design & Media, the Harrow School of Business and the Harrow School of Computer Science.
Visit their website at: http://www.westminster.ac.uk/
You can also visit the study abroad website at: http://www.westminster.ac.uk/international/study-abroad
No matter which campus courses are held at, all students are members of the Student's Union and will be provided with access to a range of services including libraries, and computer labs, as well as social clubs and sporting venues.



The University of Westminster Program offers you the opportunity to:
Select a part time internship placement program in a wide range of public sector organizations (if you would like to combine this opportunity for credit along with your coursework),
Live and study in one of the world's most rewarding and cosmopolitan environments,
Receive instruction in small classes, seminars, and tutorials from members of the faculty of the University of Westminster,
Improve your writing and research skills,
Have total integration with students from the University of Westminster as well as international students.
Your experience on the University of Westminster Program will:
Integrate you into British society and the British educational system,
Make you a better student,
Expand your outlook on the world,
Build your self-esteem and self-confidence,
Greatly enhance your career prospects.
At the University of Westminster you will:
Live with British students in one of the university's halls of residence,
Receive a comprehensive on-site orientation to study at the University of Westminster that will maximize the benefits of your semester/year of study,
Have the benefit of an on-going program of field trips, excursions, and social events. The Brockport London Extras, organized specifically for the Brockport program participants
Enjoy the security of a complete package of academic and non-academic support services provided by the International Office at the University of Westminster and Brockport

London is, in addition to being the center of British politics, business, art, music, and culture, a great city for students. There is always lots to do and see, and many opportunities for research, study, entertainment,and fun.

For a preview of the excitement of today's London, visit one of these sites on the web:

TimeOut London
London Town
Visit London
NOTE:
US Citizens do need a visa in order to study in the UK. After being accepted to the program, Brockport will help guide you through the application process. For information about the process, visit the
UK Visa page
.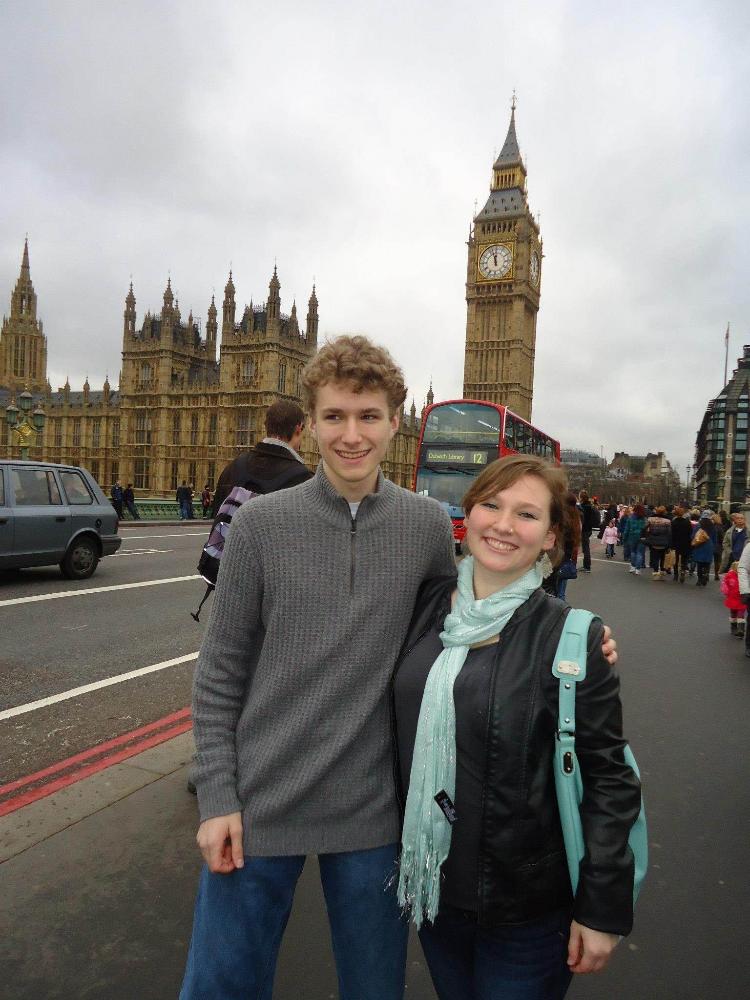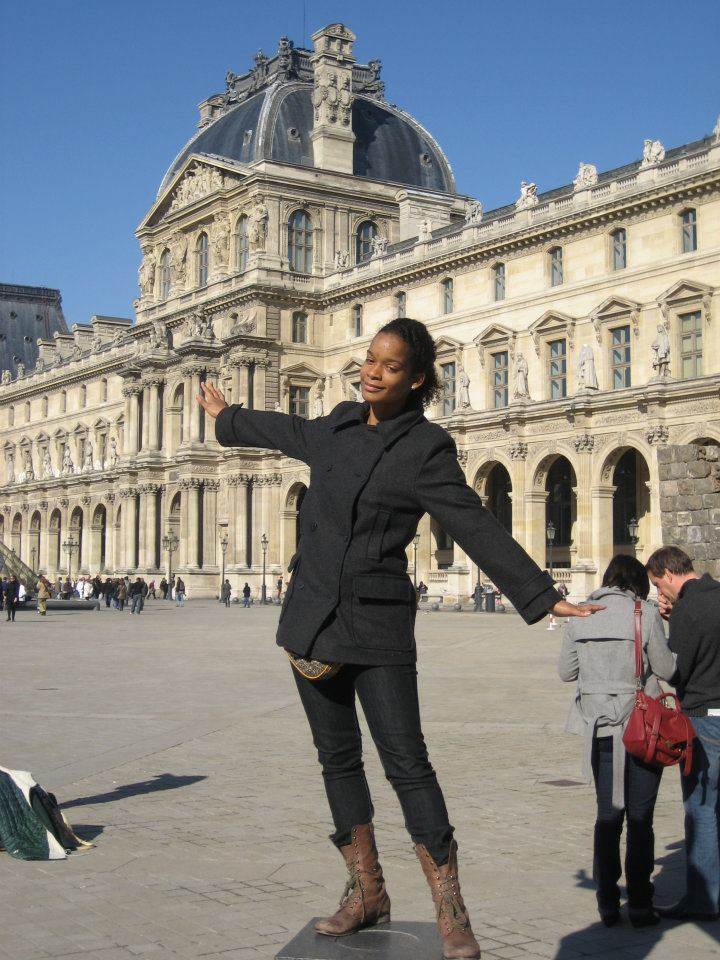 Housing & Orientation
Housing:
Housing in University of Westminster Halls of Residence is available to program participants. As a part of the application process, students wishing to apply for housing will need to indicate this on their application and rank their options. Students on the program are typically housed in Alexander Fleming Hall or Marylebone Hall in Central London and in Harrow Hall if they are electing to take more than 2 modules on the Harrow campus. All dormitory facilities are located in clean, well-lit areas with 24-hour security provided, and all are within easy access to buses and the Tube for transport to classes and around the city. Applicants are encouraged to apply early as housing is not guaranteed and in all situations, housing is scheduled only for the duration of the study term and those students wishing to travel before or after need to make supplementary arrangements. All assigned rooms are single occupancy (twin size bed) and not all Halls of Residence have ensuite facilities (bathrooms inside each room). Students pay housing costs directly to Westminster.
To view the housing options available for the fall semester, please visit: http://www.westminster.ac.uk/international/study-abroad/year-or-semester-study-abroad/costs/accommodation-for-study-abroad-students
Orientation:
An orientation program (conducted by Westminster's Office of International Education) is a compulsory part of each semester's program. During this program, students will meet with a study abroad advisor to learn the details and needs of their particular schedule, and make any needed alterations. Students will be expected to arrive in London in time to begin their semester with this orientation program.
Shortly after the conclusion of the orientation program, participants will begin their academic work. Participants will have selected and received approval for their selection of courses (with advisement) prior to their departure.
Cost
Fees for Brockport's University of Westminster, England Semester Program

Budget Sheet for Undergrad Program (Fall 2019)
$12,665.18 (Estimated)
Budget Sheet for Undergrad Program (Spring 2020) $12,965.10 (Estimated)

INCLUDES:
TUITION (at Brockport and at University of Westminster in most Arts, Humanities, and Social Sciences programs*)
Program acceptance fee
Pre-departure orientation materials
On-site orientation upon arrival at Westminster University
Westminster's Study Abroad Office Services
Airport pick-up
Brockport Study Abroad Office Services
SUNY International Health Insurance**
Various campus-specific fees*** (college fee, technology fee, etc.)
DOES NOT INCLUDE:
Housing
Passport
Airfare to and from London (or from London to/from Europe)
Transportation while in UK
Textbooks/supplies
Visa (if interning/working in U.K.)
Westminster Social Program (optional)
Meals while in England
Personal Expenses
NOTE: If a student wishes to withdraw from the University of Westminster program, the University must be notified by 1 August for fall semester and full academic year students and October 31 for spring semester students. Any notification of withdrawals from the study abroad program that are made later than these dates will incur the 500 pound withdraw fee.
As a very rough guide, a participant in the Brockport Westminster Program will need around £500 to £600 per month to pay for daily local travel, textbooks and other school supplies, entertainment, meals and other necessities.
This estimate does not include the purchase of clothing; travel in Britain or Europe outside of the excursions/field trips organized by the program.
The actual amount that you will spend depends heavily on your style of living, and will vary with each individual's personal spending habits, entertainment preferences and travel choices.
Note: We strongly recommend that you purchase trip insurance to cover loss of luggage, cancelled/missed flights, missed/cancelled program, etc. In the event that you cannot attend a program (for example, with a medical emergency or U.S. State Department Travel Warning), such insurance can cover loss of program fees resulting from a cancelled program.

Financial aid applies towards fees. Please be sure to check with the Financial Aid Office at your home school. If applying or receiving financial aid, you will need to give the Financial Aid Office (at your home school) a copy of your acceptance letter and budget sheet.
---

*Enrollment in most Science and Engineering programs at Westminster are at an additional extra charge.
** The SUNY International Health Insurance is mandatory and will be included on the student's Brockport invoice.
*** Varies depending on the SUNY campus at which the participant pays tuition.

The cost (and items included in the cost) as listed on the website are subject to change and should be considered estimates. Final budget sheets will be mailed to the student prior to departure and usually upon acceptance.
Courses
View the courses available at Westminster here: https://www.westminster.ac.uk/course-search?f%5b0%5d=course_type%3A926​
Please note that, as the website indicates, not every module is available every semester.
Curriculum:
Students participating on the University of Westminster program have the option to take either just classes or classes with a (part-time) internship to enhance their future international career. Students can choose from a wide range of classes that will fit with their degree and earn credits that can transfer back to their degree program to keep on track for graduation, while showcasing their international learning.

All instruction is by University of Westminster faculty and program participants are examined in the same manner (and to the same standard) as their British counterparts. The vast majority of courses are examined formally at the end of the semester and in order to receive any credit, participants must take--and pass--the examination at the end of the study period.

Just classes:
Students who just wish to take classes only will choose either 3 of 4 classes per semester. All students must be enrolled in at least 12US credits. Wesminster has designed the program to allow students the flexibility to take courses that are align with their degree. Applicants to the School of Communication, Design and Media will also need to submit a portfolio of their work for each course.

Part-time Internships:
Participants in Brockport's University of Westminster program can pursue a part-time internship in a majority of the disciplines offered at Westminster. You can apply for a study abroad internship as part of a single semester or year-long study abroad program at the University of Westminster, but the maximum duration of the internship is one semester.

Internships are part-time and run for 12 weeks, until the end of the teaching period. Alongside your academic studies, you will be expected to work 14 hours over two to three days per week in your internship. Alongside your academic studies, you will be expected to work 14 hours over two to three days per week in your internship. All students who choose the internship will also take the compulsory Professional and Personal Skills Development module.

Westminster cannot guarantee an internship placement until a successful interview is completed once in London. Please indicate your desire to pursue an internship in a specific field in the Study Statement of your application and make sure to complete the internship application in addition to the Westminster study abroad application.

Available Internships
Internship Subjects:
Arts, Fashion, and Design
Business & Trade
Charities & NGO's
Finance & Accounting
Human Resources
Journalism, Media, & Publishing
Marketing, PR, Advertising, & Sales
Psychology
To read more about internships and keep up with current students interning at the University of Westminster, visit: Westminster Internships

NOTE:
If a student wishes to undertake an internship as part of his/her studies OR s/he wants the right to work, then the student must apply for the Tier 4 "student visitor visa" before going to the UK. Students are not able to change their status once in the UK (i.e., switch from an ordinary visitor visa/status to a student visa/status).
View a list of the possible academic subjects offered by the University of Westminster as well as all of Brockport's university programs in England, here: Academic Subjects- Programs in England.pdf
The University of Westminster Video Links
(Welcome to Westminster)
http://www.youtube.com/watch?v=j5BCWpfgmFQ&feature=youtu.be

(Studying at Westminster)
http://www.youtube.com/watch?v=9F1tVo4lG08

(Student Accomodation)
http://www.youtube.com/watch?v=wdFFZsnB9tA&list=ECB391EE3BE656583B
Dates

Fall 2020(Est) : September 12th, 2020 - December 12th, 2020

Spring 2020 (Est): January 15th, 2020 - May 23rd, 2020
Important note: Please do not book your travel arrangements until you have received the official Travel Memo from your program advisor.