About the Spain and Morocco: A Focus on History and Culture Summer Program
For nearly eight centuries--711 to 1492--Muslim kingdoms ruled large portions of the Iberian Peninsula, creating a rich cultural and historical legacy, which has profoundly shaped both Europe and the Islamic world. Islamic Spain (al-Andalus in Arabic) was an important point of cultural and scholarly contact by which the classical Greek heritage in science and philosophy first began to reach universities in Cluny, Paris and England. Even more, the musical forms, the Arabic courtly tradition of "chaste love" poetry, and the mystical philosophy of the Sufis of al-Andalus all found their way across the Pyrenees, influencing the music of the troubadours, the courtly love tradition, and Christian religious orders in Europe that lay beyond. And with the gradual conquest of Islamic Spain by the Christian states of the north, Muslims steeped in this rich culture migrated across the Mediterranean, establishing enclaves that have transformed society in several places in North Africa.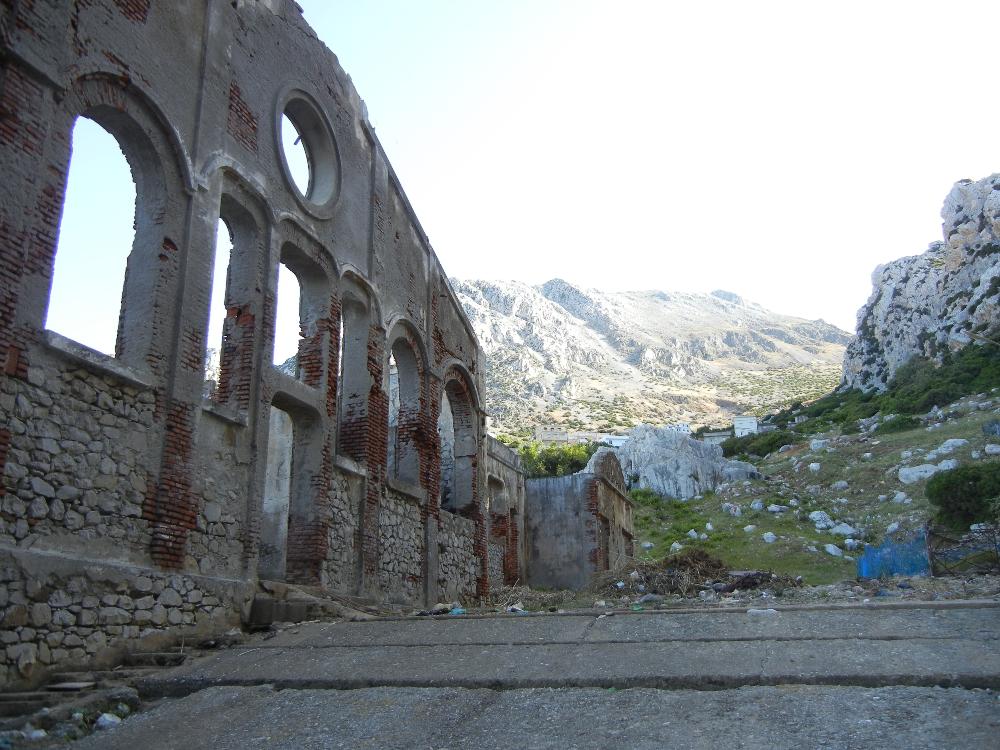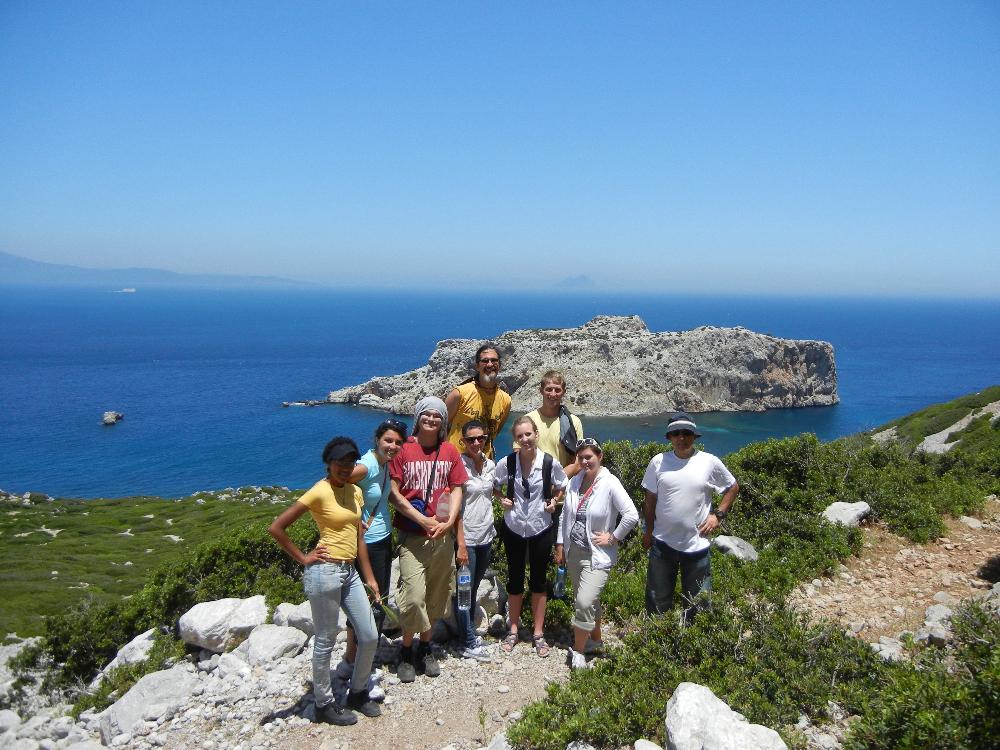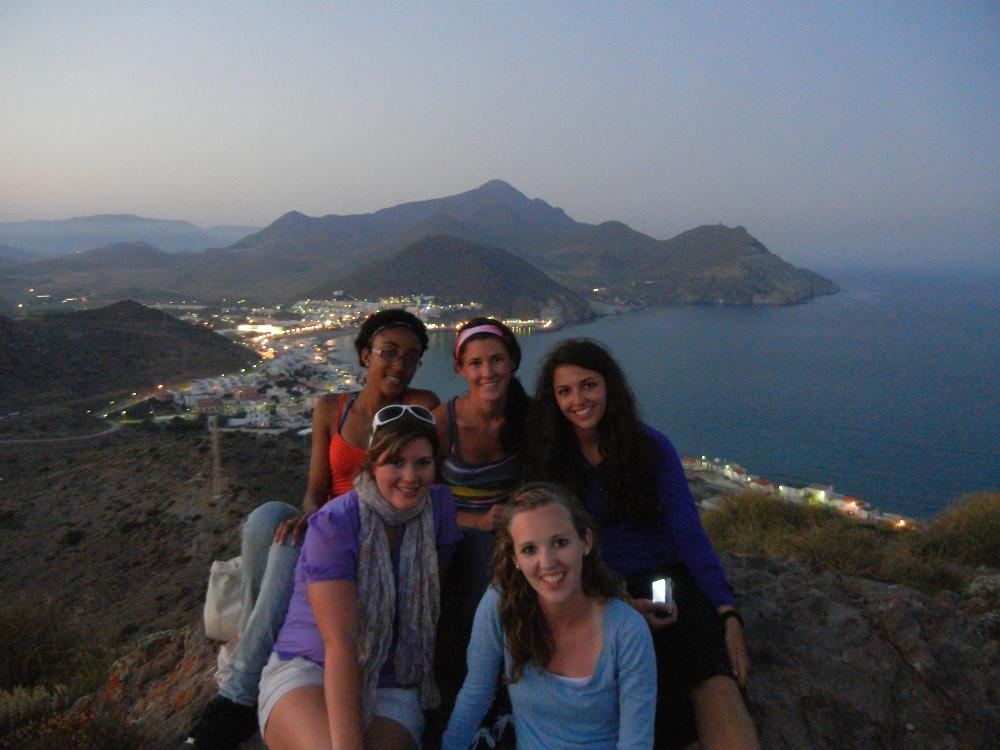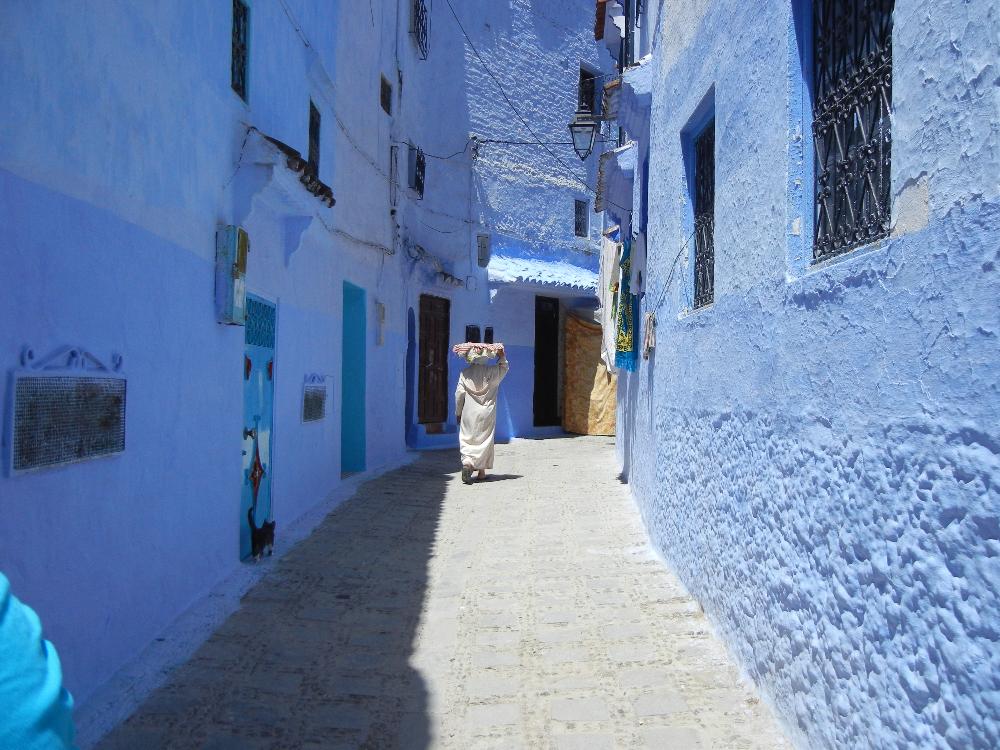 For more information, please contact the Program Leader, Dr. Carl Davila, at cdavila@brockport.edu.
Housing and Orientation
Accommodation is included in the price of the program.
Cost
Fees for the Morocco and Spain Summer program
Undergraduate Summer Program Cost: $5,196.36 (Estimated--the actual amount you will spend depends on your personal spending habits, entertainment preferences, and travel choices.)
INCLUDES:
TUITION,

Program acceptance fee,

Campus fees (college and technology fee),

SUNY International Health Insurance,

Pre-departure orientation materials,

Airfare to/from JFK to Madrid, Spain,

On-site orientation,

Hotel accommodation in shared rooms--most accommodations also include breakfast

Several group dinners

In-country transportation,

Program activities and excursions, and

Brockport's Study Abroad Office Services including the presence of a Brockport Faculty Director

DOES NOT INCLUDE:
Passport,

Airfare to and from JFK,

Additional Meals,

Miscellaneous expenses (this includes entertainment, souvenirs, laundry, postage, etc.)
The actual amount that you will spend depends heavily on your style of living, and will vary with each individual's personal spending habits, entertainment preferences and travel choices.
Financial aid applies towards fees.
*SUNY regulations require that participants in Overseas Academic Programs have "adequate" insurance coverage. Students whose current health insurance is not "adequate" may purchase appropriate coverage.
**Varies depending on the SUNY campus at which the participant pays tuition.

Note: We strongly recommend that you purchase trip insurance to cover loss of luggage, cancelled/missed flights, missed/cancelled program, etc. In the event that you cannot attend a program (for example, with a medical emergency or U.S. State Department Travel Warning), such insurance can cover loss of program fees resulting from a cancelled program.

Courses
This study-tour is designed to introduce you to the richness of the cultural and historical legacy of al-Andalus through visiting places in Spain and Morocco that still bear the marks of Andalusi history. This, in combination with readings, lectures, cultural events and discussion, will help you acquire a deeper appreciation of the impact this "first rate place" had--and continues to have--on Spain and Morocco. On this journey, you will read about important people and events, and you will stand in the places where they lived, admire the landscapes they enjoyed, tour their homes and palaces, and encounter their cultural legacy in the literary, visual and performing arts.
For the sake of convenience while traveling, there is only one book required for all participants in this course (and it's available in paperback):
Maria Rosa Menocal: The Ornament of the World: How Muslims, Christians and Jews Created a Culture of Tolerance in Medieval Spain.
Please bring this book with you on the trip. We will be reading from it as we go along.

*Final papers for the Study Tour should be submitted electronically no later than midnight, Friday, July 15th.
Program dates for 2019: June 2-25

Day 1 (Sunday, June 2):
We depart for Malaga from JFK
Day 2 (Monday, June 3):
We arrive in Malaga on Monday morning after the overnight flight. After passport and customs control, we take a train to Cordoba (less than an hour). We'll all be tired, no doubt, so our main task for the day is to check in at our hotel, rest and regroup. In the afternoon and evening you have free time -- rest, explore the area around the hotel, or perhaps take a short sightseeing excursion if you're up to it. In the evening, we'll discuss the significance of Islam in Spanish history over dinner.
Day 3 (Tuesday, June 4):
Morning: Getting an early start, we'll have a quick orientation session for Cordoba and then visit: La Mezquita, Alcazar de los Reyes Cristianos
Afternoon: After siesta and lunch, we'll visit: la Juderia & Sinagoga, Casa Andalusi
Evening: We'll have a lecture on the Umayyad caliphate of Cordoba, followed by dinner.
Day 4 (Wednesday, June 5):
Morning: We'll get an early start with breakfast and then go on an excursion to: Medina Azahara
Afternoon: Free to explore and enjoy Cordoba.
Optional excursion to Zuheros and Cueva de los Murciélagos
Evening: Discussion of the courtly music of Cordova over dinner; evening free
*Note that Medina Azahara is an outdoor site. We may have to move the site visits in Cordoba around a bit, depending upon the weather.
Day 5 (Thursday, June 6):
Seville – 2 days & 2 nights
Morning: We'll recap our Cordoba visit over breakfast, and then catch the train to Seville (1 hour)
Afternoon: After the hotel check-in, we'll gather for orientation and lunch, and then visit:
Barrio de Santa Cruz, public gardens and Juderia the Alcázar
Evening: Dinner and Flamenco show
Day 6 (Friday, June 7):
Morning: After breakfast we go to visit: Catedral and La Giralda, Parque de Maria Luisa
Afternoon: Free time to enjoy Seville.
Evening: We'll have a presentation on music and poetry in Islamic Spain, followed by free time for dinner
Day 7 (Saturday, June 8):
Granada – 2 days & 2 nights
Morning: Breakfast and a discussion of Seville's significance in Islamic Spain, and then free time.
Afternoon: Train to Granada (3½ hours, hotel check-in.
Evening: Recap our visit to Seville and walking tour of the Albaicin.
Day 8 (Sunday, June 9):
Morning: We'll get an early start & walk up to visit: Alhambra & Generalife.
Afternoon: After lunch, a lecture on convivencia and Sephardic culture in Granada; free time to explore Granada.
Evening: Free time
Day 9 (Monday, June 10):
Cabo de Gata – 2 days and 2 nights
Morning: Breakfast and train to Almeria (2 ½ hours), then bus to San José (1 hour); hotel checkin.
Afternoon: Free
Evening: Free
Day 10 (Tuesday, June 11):
Day off
Tarifa – overnight
Day 11 (Wednesday, June 12):
Morning: Breakfast and return to Almeria and Granada, train and bus to Tarifa
Afternoon: Hotel check-in; free time to explore Tarifa
Evening: Dinner and orientation for Morocco
Day 12 (Thursday, June 13):
Morocco – 5 days & 5 nights
Tetuan
Morning: From Tarifa, we'll take a fast ferry to Tangier.
Afternoon: Once we're officially in Morocco, we'll have a scenic drive via Ksar Sghir and tour Jbel Moussa with views of the Parsley Island, then drive to Tetouan.
Evening: Free
Day 13 (Friday, June 14):
Morning and Afternoon: Lecture by a noted Moroccan historian of Tetouan, then guided tour of the old city
Evening: Free
Day 14 (Saturday, June 15):
Fez
Morning: Drive to Chefchaouen, hotel check-in
Afternoon: Tour of the old city's cultural sites, and shopping
Evening: Dinner, with local musical performance.
Day 15 (Sunday, June 16):
Morning: Morning drive to Fez and hotel check-in.
Afternoon: Guided tour of the Medina (Old City), Andalusi neighborhood, and shopping. Feel free to rest if you are tired.
Day 16 (Monday, June 17):
Morning: Breakfast and free to explore Medina and Fez.
Afternoon: Guided tour of the mosques and madrasas of the Medina
Evening: Dinner and recap our visit to Fez and Morocco
Day 17 (Tuesday, June 18):
Malaga – one night
Morning: Early drive to Tangier, cross back to Tarifa, and bus to Malaga
Evening: Free
Day 18 (Wednesday, June 19):
Toledo - 2 days & 3 nights
Morning: Breakfast, train to Madrid (3 hours)
Afternoon: Arrive Madrid, change trains for Toledo (1 hr). Hotel check-in
Evening: Free to explore Toledo, shopping, etc
Day 19 (Thursday, June 20):
Morning: Breakfast, lecture on significance of tres culturas in Toledo, then visit three historic holy sites (1)
Iglesia de San Roman
(2)
Mezquita de Cristo de la Luz
(3)
Mezquita de las Tomerias
Afternoon: Lunch and siesta, lecture:
Life After the Reconquista,
then visit: la Juderia neighborhood (the Jewish Quarter) and the Sinagoga de Santa Maria la Blanca (the Synagogue of Santa Maria), Sinagoga del Transito (Synagogue of El Transito), and Museo Sefardi (Sephardic Museum)
Evening: Free for dinner, explore Toledo
Day 20 (Friday, June 21):
Morning: Breakfast and visit: Alcázar
Afternoon: Lunch and siesta, then visit: Catedral de Toledo
Evening: Dinner and free for evening
Day 21 (Saturday, June 22):
Madrid – 2 days and 2 nights
Morning: Breakfast and train back to Madrid (1 hour); informal discussion/recap of Toledo on train; hotel check-in.
Afternoon: Optional visit to the Prado or the Reina Sofia museum, and/or free to explore Madrid
Evening: Free to enjoy Madrid nightlife
Day 22 (Sunday, June 23):
Morning: Breakfast and free time.
Afternoon: Free.
Evening: Dinner and final discussion of Islamic Spain and Morocco.
Day 23 (Monday, June 24):
Depart for airport--return flight from Madrid to JFK