About the University of Strathclyde
Founded in 1796, the University of Strathclyde is based at the John Anderson campus and it is in the heart of the vibrant and friendly Scottish city of Glasgow.
Visit their website: http://www.strath.ac.uk
Visit the city of Glasgow's website: http://www.seeglasgow.com
Strathclyde is an attractive study abroad option for many reasons:
Access to a fully semesterised, modular program allowing you to choose from over 180 subjects,
The traditional four-year Scottish degree structure offers more flexibility for visiting students,
A flexible class pattern allows you to spend a full academic year or one semester at Strathclyde,
Create a varied study abroad program from a mix of disciplines: Arts, Social Sciences, Science, Education, Business, Engineering,
Integrate fully into the academic and social life at Strathclyde living and studying with Scottish, Brittish and international students,
Strathclyde's reputation as an innovative and stimulating centre of teaching excellence,
Guaranteed campus accommodation (single rooms with self-catering facilities),
Comprehensive orientation programme to help you settle in to life on campus,
The University guarantees accommodation for all international students,
Superb sports facilities.
The Brockport Program at Strathclyde offers you the opportunity to:
Live and study in Glasgow at a prestigious university,
Receive instruction in small classes, seminars, and tutorials from members of the Strathclyde faculty,
Choose the coursework you want from an almost limitless variety of disciplines,
Improve your writing and research skills.
Your experience at Strathclyde will:
Integrate you into Scottish society and the Scottish educational system,
Make you a better student,
Expand your outlook on the world,
Build your self-esteem and self-confidence,
Greatly enhance your career prospects.
At Strathclyde, you will:
Live with Scottish students in one of the university's halls of residence,
Receive a comprehensive on-site orientation to study at Strathclyde that will maximize the benefits of your semester/year of study,
Enjoy the security of a complete package of academic and non-academic support services provided by the International Office at the University of Strathclyde.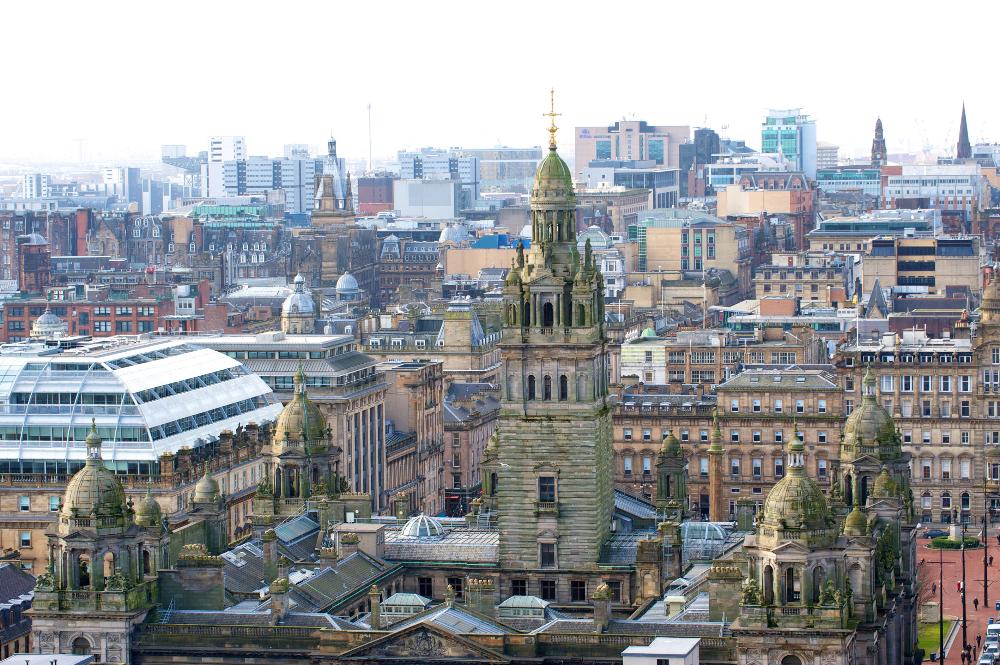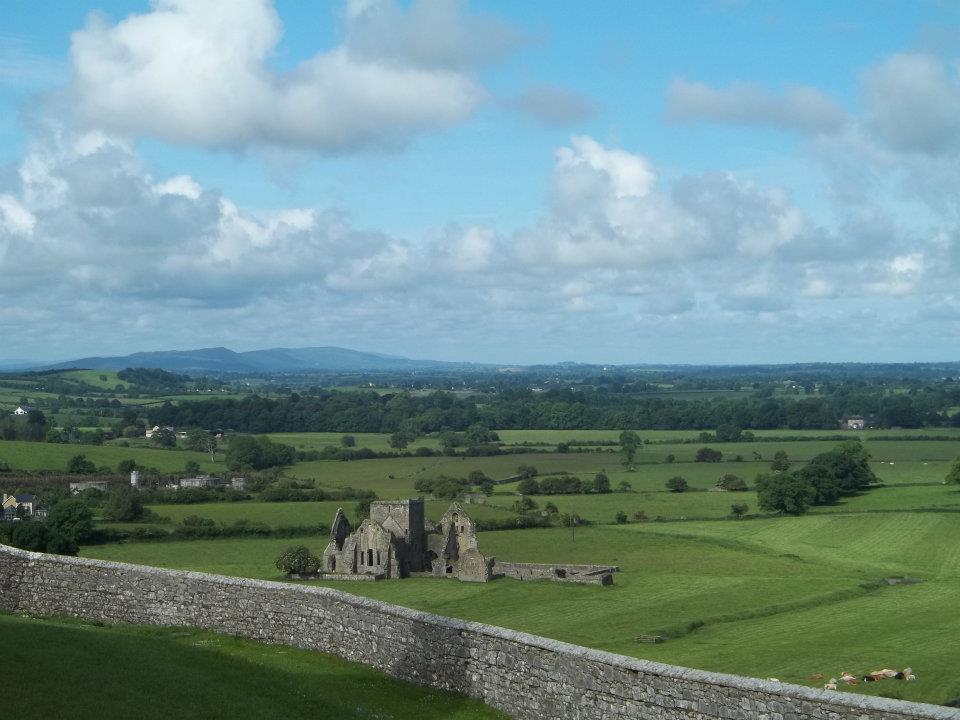 Housing & Orientation
Housing:
Housing in the University of Strathclyde Halls of Residence is available to program participants. These single-occupancy study rooms are on-campus and majority of the halls are arranged as suites and have en-suite bathing facilities shared among members of the flat. Meals can be prepared in the self-catering kitchen facilities within the suites, or be purchased at the many on campus eateries. The University's accommodation has been developed as a Campus Village, right in the heart of the city, on the eastern side of the John Anderson Campus between the Cathedral and George Square. At present over 1,440 students live on campus and approximately 500 live in University accommodation just outside the campus; some of this accommodation is located in the Merchant City. Both locations enable students to enjoy city life with ready access to University departments and facilities.

Students will pay accommodation costs directly to Strathclyde.

To view housing options with University of Strathclyde, please visit: University of Strathclyde Accommodation
Orientation:
Approximately four days before the start of each semester, the Study Abroad Office at the University of Strathclyde conducts an orientation program for entering students. The program is comprised of an introduction to campus and local services, academic orientation, and a tour of campus and the local area. This orientation is a compulsory part of each semester's program and students are expected to arrive in time to begin their studies at this time.
Cost
Budget Sheet for Undergrad Program (Fall 2019 TIER 1):
$11,605.18 (Estimated)
Budget Sheet for Undergrad Program (Spring 2020 TIER 1): $11,655.10 (Estimated)

INCLUDES:
TUITION (at Brockport and at the University of Strathclyde)
Program acceptance fee
Pre-departure orientation materials
On-site orientation upon arrival at the University of Strathclyde
Strathclyde's Study Abroad Office Services
Airport pick-up
Brockport's Study Abroad Office Services
Various campus-specific fees** (college fee, technology fee, etc.)
SUNY International Health Insurance*
DOES NOT INCLUDE:
Passport
Housing
Airfare to and from Scotland
Transportation while in Scotland
Textbooks and Supplies
Meals
Personal Expenses
As a very rough guide, a participant in the Brockport Strathclyde Program will need around £500 to £600 per month to pay for daily local travel, textbooks and other school supplies, entertainment, meals and other necessities.
This estimate does not include the purchase of clothing; travel in Britain or Europe outside of the excursions/field trips organized by the program.
The actual amount that you will spend depends heavily on your style of living, and will vary with each individual's personal spending habits, entertainment preferences and travel choices.

Note: We strongly recommend that you purchase trip insurance to cover loss of luggage, cancelled/missed flights, missed/cancelled program, etc. In the event that you cannot attend a program (for example, with a medical emergency or U.S. State Department Travel Warning), such insurance can cover loss of program fees resulting from a cancelled program.

Financial aid applies towards fees. Please be sure to check with the Financial Aid Office at your home school. If applying or receiving financial aid, you will need to give the Financial Aid Office (at your home school) a copy of your acceptance letter and budget sheet.

---

*The SUNY International Health Insurance is mandatory and will be included in the student's Brockport invoice.
**Varies depending on the SUNY campus at which the participant pays tuition.
The cost (and items included in the cost) as listed on the website are subject to change and should be considered estimates. Final budget sheets will be mailed to the student prior to departure and usually upon acceptance.
Courses
Courses:
Students may take classes across the full range of departments listed below. Links to each of these departments are on the website: http://but.mis.strath.ac.uk/classcatalogue/
Please note that, as the website indicates, there are restrictions and requirements for some classes; and not every class is offered every semester.
**If you are looking to take Science or Engineering classes, please contact the Study Abroad Advisor, Michaela Luedke at mluedke@brockport.edu.
Business School
Accounting
Business Enterprise
Business Technology
Economics
Finance
Hospitality Management
Human Resource Management
International Business
International Business & Modern Languages
Management
Management Science
Marketing
Technology & Business Studies
Tourism
Business Law
Faculty of Law, Arts and Social Sciences
Art & Social Sciences
English
Geography
History
Journalism & Creative Writing
Law
Modern Languages
Politics
Psychology
Sociology

Law School
Law
Law and Modern Languages
Credits:
Participants in the Brockport program at the University of Strathclyde will normally earn 3-4 credit hours for each course successfully completed, for a maximum of fifteen credits per semester.
Curriculum:
The University of Strathclyde is similar the the American Liberal Arts System and the semester schedule. Participants in the Brockport program at the University of Strathclyde will be allowed to choose 4 courses a semester, from either one discipline or mix-and-matched from the full range of academic disciplines available at Strathclyde. Strathclyde also has a responsive pre-approval system, so that students be advisted on entry into specific courses before they arrive. This program allows students in either semester to complete all of their work before they return home. In all cases participants will be examined in the same manner, and to the same standard, as their Scottish counterparts.
A Special Note About Fall Study:
Many universities in the UK traditionally conclude their fall courses after the Christmas break with a final examination period in January. Early examinations are offered at the discretion of individual academic departments and must be requested on a case by case basis and cannot be guarnteed. The Office of International Education is happy to help you with this and will work with our partners at Strathclyde to determine your options. If applying for fall study, please note on your application that you will require early assessment in order to return home before Christmas.

View a list of the possible academic subjects offered by the University of Strathclyde as well as all of Brockport's university programs in Scotland, here: Academic Programs- Programs in Scotland and Ireland.pdf
Dates
Fall 2019 (est):
Start: 9/11/19 End: 12/15/19
Spring 2020 (est):
Start: 1/12/2020 End: 5/23/2020
Important note: Please do not book your travel arrangements until you have received the official Travel Memo from your program advisor.