About the University of Stirling's International Summer School
Located just outside the city of Stirling on a gorgeous campus with lochs, swans and tremendous natural beauty, the University of Stirling is within an hour of Edinburgh and Glasgow, and their International Summer School (ISS) is open to students from around the world.
This program presents a unique opportunity to sample student life at the University, whilst gaining credits towards your degree programs at your home institution.
The University of Stirling's International Summer School offers you the opportunity to:
Live and study in Scotland,
Improve your writing and research skills.
Offer you the opportunity to take part in fun excursions to St. Andrews, Edinburgh and Glasgow as part of the program
Your experience on in the University of Stirling Summer Program will:
Integrate you into Scottish society and the Scottish educational system,
Make you a better student,
Expand your outlook on the world,
Build your self-esteem and self-confidence,
Greatly enhance your career prospects.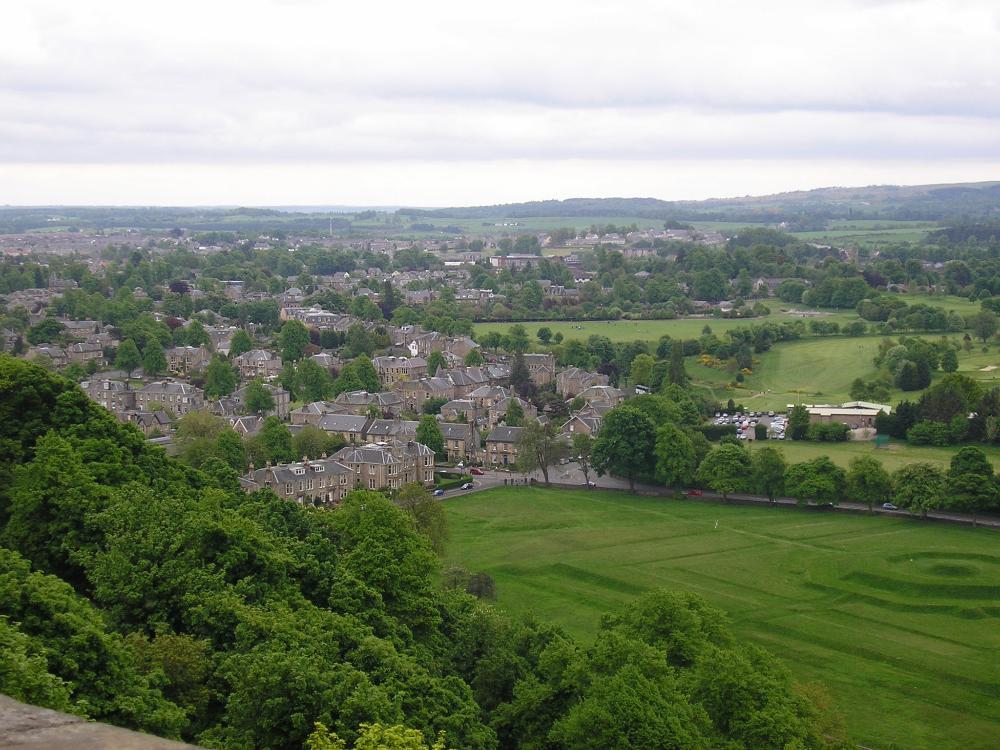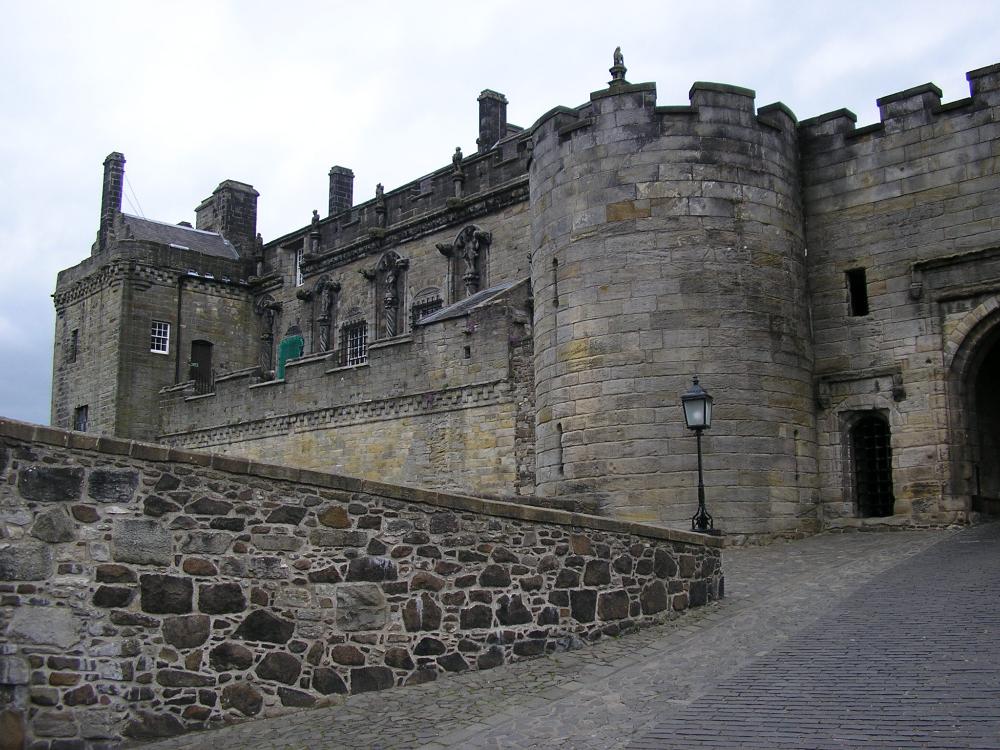 Housing & Orientation
Housing:
All International Summer School students will be housed in on-campus, apartment-style accommodation in Fraser of Allander House. Each student will have their own bedroom with up to four other students per apartment. Most of the accommodation overlooks the University's loch and is only a short, picturesque walk from all University teaching buildings, library facilities, shops, a theater, a cinema and social areas. Rooms are furnished, single study bedrooms with shared kitchen and bathroom facilities.
Orientation:
Before your arrival the International Summer School provides a comprehensive Student Handbook to all students, which includes practical information such as a calendar for the summer with a timetable of your modules (courses) and considerable information preparing you for your time in Scotland. Upon arrival you will be picked up from the designated airports and brought to your on-campus accommodation. You will attend a welcome reception with your fellow students at Airthrey Castle overlooking the University's loch followed by a full orientation program around Stirling and the surrounding area, as well as inductions to the University facilities.
Campus Facilities
The University has well-equipped classrooms, 24/7 computer labs, is fully networked and has ample study areas. In March 2011, the University opened a new campus library, which spans four floors. International Summer School students have access to some of the finest sports facilities in the UK, with an on-campus golf course and training academy, state-of-the-art fitness center, an Olympic-size swimming pool (the National Swimming Academy), the National Tennis Center, sports fields and a new soccer academy. All are included as part of the program.
Cost
Fees for the Scotland: University of Stirling's Summer 2019 Programs:
Undergraduate Summer Program Costs

$4,975.80 (Estimated - 6 Credit Program)
$8,282.16 (Estimated - 9 Credit Program)
$9,373.84 (Estimated - 12 Credit Program)

INCLUDES:
Tuition (6 Credit, 9 Credit or 12 Credit)
SUNY International Health Insurance*
Various campus fees (college fee, technology fee, etc.)**
Program Acceptance Fee
Pre-departure orientation materials
On-site orientation program in Scotland
On-campus housing in single study bedroom
Airport pick up/drop off service
Field trips, and
Brockport's Study Abroad Office Services.
Does not include:
Transportation to and from Edinburgh
Textbooks
Meals while in Scotland
Passport
Local travel
Miscellaneous expenses
Financial aid applies towards fees.
The actual amount that you will spend depends heavily on your style of living, and will vary with each individual's personal spending habits, entertainment preferences and travel choices.
*The SUNY International Health Insurance is mandatory and will be included on the student's Brockport invoice.
**Varies depending on the SUNY campus at which the participant pays tuition.

Note: We strongly recommend that you purchase trip insurance to cover loss of luggage, cancelled/missed flights, missed/cancelled program, etc. In the event that you cannot attend a program (for example, with a medical emergency or U.S. State Department Travel Warning), such insurance can cover loss of program fees resulting from a cancelled program.

Courses
Courses:
The program will be structured in two 4-week blocks which can be taken independently or consecutively (8 weeks). Each module is assessed by either exam, essay, presentation, fieldwork or a combination of the above.

Students must take 2 modules if they participate on 1 block but have the option to take 3 or 4 modules if they participate on both blocks (1 & 2). If you would like to do an internship as part of your Summer School experience, you will need to attend both Block 1 and Block 2.

A full program of airport pick up and drop off, orientations, social events (for example: a Scottish Ceilidh and the opportunity to attend the Edinburgh Theatre Festival) and excursions will be held throughout the summer enabling students to meet other Scottish and international students. Classes are held Monday-Wednesday with excursions planned for Thursdays and Fridays.
2019 International Summer School dates and module (course) offerings:
Block One: June 8 - July 6, 2019
Celtic Religions
Brief Encounters: An Introduction to Writing Short Stories
Education and Learning: A Scottish Perspective
Marketing and Branding Scotland
Photographing the Urban
The Psychology of Art with a Tartan Twist
Religion and Conflict
Rethinking the City
Royals and Rascals: Contemporary Studies in British Journalism
Scotland on the Screen
Scottish Wars of Independence c.1286-1371
Block Two: July 6 - August 3, 2019
Crime and Justice in Scotland: The Criminal in Scottish Society
Green Politics: Theory & Practice
Junkies and Jezebels: Scotland and Gender
International Relations
Internship for International Summer School
Monsters and Vampires: The Impact of British Gothic on Contemporary Popular Culture
Scottish History: The Jacobites
Scotland the What? Contemporary Scottish Literature and Identity
Sculpting Art
Witchcraft in Early Modern Scotland
* Please note that all courses are offered subject to availability

Credits:
Courses will include a mix of lectures, small group seminars, field trips, guest lectures/presentations and practical sessions where appropriate. Each course will be assessed and a full transcript will be provided on completion of the program.
For more information about ISS 2019 please visit: https://www.stir.ac.uk/international/international-summer-school/what-can-i-study/
View a list of the possible academic subjects offered by the University of Stirling Summer Program as well as all of Brockport's university programs in Scotland, here: Academic Programs- Programs in Scotland and Ireland.pdf
Experiential Excursions and Social Activities
Experiential Excursions: A key feature of the Stirling ISS is the out-of-class study which will be a central part of each course. The content will vary depending on the subject studied but excursions include visits to the national tourism agency Visit Scotland; Europe's largest on-shore wind farm; sports stadiums such as Ibrox and Murrayfield; the site of the Battle of Killiecrankie; poetry readings at the Tolbooth Arts Center in Stirling; sites of political importance in the nearby city of Belfast; and the National Wallace Monument.

Social Activities: Social activities and social trips are an important part of the program. Day trips to St. Andrews, Glasgow and Edinburgh are included in your program fee. There will also be opportunities to visit other Scottish treasures such as Loch Ness, Glencoe, the Scottish Highlands and the Isle of Skye, as well as activities such as 'land yachting' on West Sands in St. Andrews, all at discounted rates. Each Block ends with a 'ceilidh', a traditional Scottish country dance.
Stirling Video Links
(Why Study at Stirling)
http://www.stir.ac.uk/study-in-the-uk/international-summer-school/
Dates
Summer 2020(est.):
Session 1: June 6. 2020 - July 4, 2020
Session 2: July 4, 2020 - August 1, 2020
Important note: Please do not book your travel arrangements until you have received the official Travel Memo from your program advisor.