About the University of Stirling's International Summer School
Located just outside the city of Stirling on a gorgeous campus with lochs, swans and tremendous natural beauty, the University of Stirling is within an hour of Edinburgh and Glasgow, and their International Summer School (ISS) is open to students from around the world.
This program presents a unique opportunity to sample student life at the University, whilst gaining credits towards your degree programs at your home institution.
The University of Stirling's International Summer School offers you the opportunity to:
Live and study in Scotland,
Improve your writing and research skills.
Offer you the opportunity to take part in fun excursions to St. Andrews, Edinburgh and Glasgow as part of the program
Your experience on in the University of Stirling Summer Program will:
Integrate you into Scottish society and the Scottish educational system,
Make you a better student,
Expand your outlook on the world,
Build your self-esteem and self-confidence,
Greatly enhance your career prospects.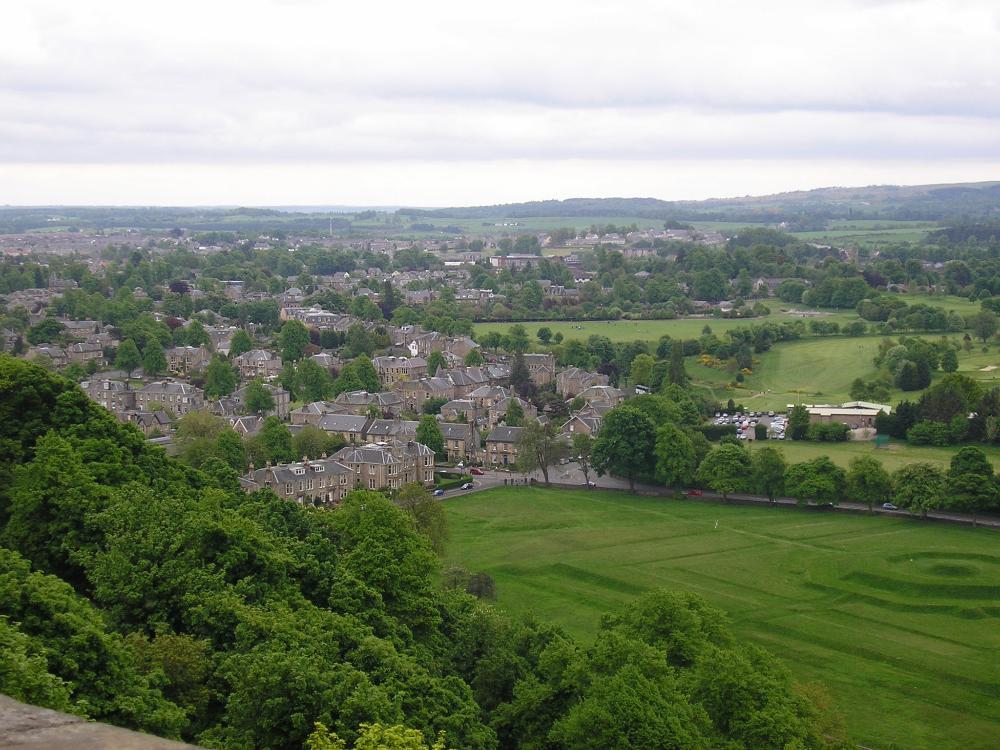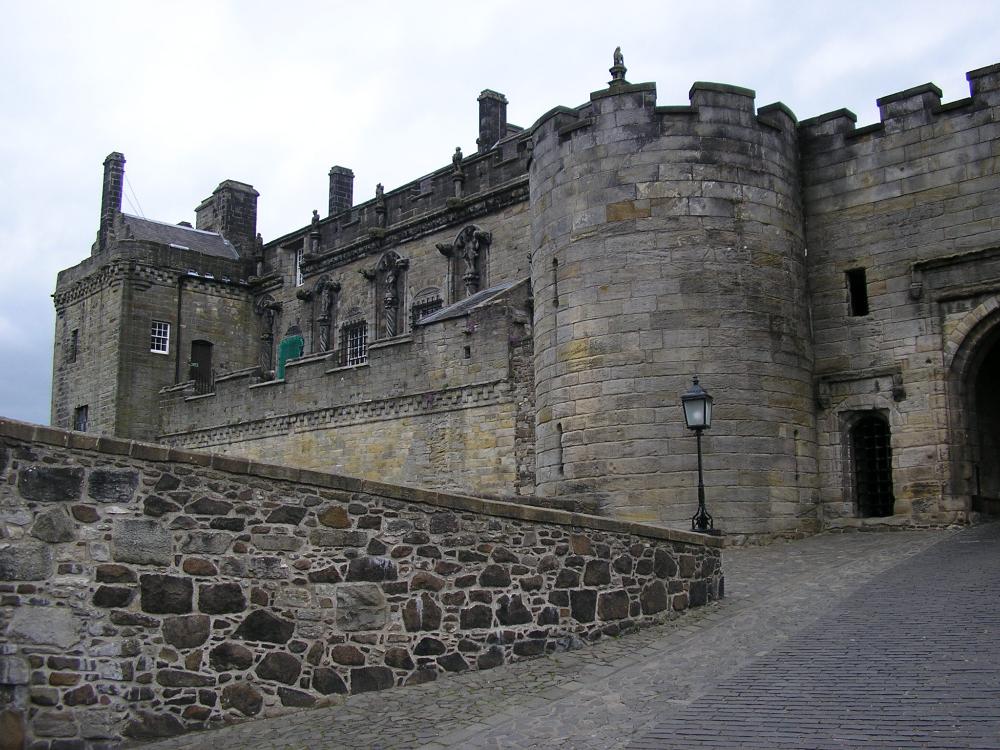 Housing & Orientation
Housing:
For the 2020 term, all International Summer School students will be housed in Juniper Court on campus. The residence building is split into 5-10 bedroom flats/suites. All bedrooms are single occupancy and include a private bathroom. Bedding is also provided as the mattresses are 3/4 sized. Students will share kitchen facilities and common spaces with their flatmates. Each kitchen is equipped with a stove, refrigerator/freezer, microwave, toaster, and kettle, and each living space includes a TV. All suites have WiFi and students will have access to laundry facilities.


Orientation:
Before departing for Scotland, the International Summer School provides all students with a comprehensive Student Handbook. This usually includes summer dates and module timetables (course schedules), as well as different tips to help you prepare for your time abroad. Upon arrival, students are picked up from the designated airports and brought to their on-campus accommodation. There is a Welcome Reception where students can meet their fellow classmates, followed by a full orientation program. This includes a "Welcome Pack," a tour of campus, an introduction to the library and other campus facilities, and a shopping trip into town.
Cost
Fees for the Scotland: University of Stirling's Summer 2019 Programs:
Undergraduate Summer Program Costs

$4,975.80 (Estimated - 6 Credit Program)
$8,282.16 (Estimated - 9 Credit Program)
$9,373.84 (Estimated - 12 Credit Program)

INCLUDES:
Program Acceptance Fee
Tuition (6 Credit, 9 Credit or 12 Credit)
Various campus fees (college fee, technology fee, etc.)**
SUNY International Health Insurance*
Pre-departure orientation materials
On-site orientation program
On-campus housing
Airport pick up/drop off service
Course excursions and social activities
Brockport's Study Abroad Office Services

DOES NOT INCLUDE:
Transportation to/from Edinburgh or Glasgow
Textbooks
Meals
Passport
Local travel
Miscellaneous expenses
Tier 4 VISA (only for students participating in an internship)

Financial aid applies towards fees.
The actual amount students spend, will vary upon their style of living, spending habits, entertainment preferences, and travel choices.
*The SUNY International Health Insurance is mandatory and will be included on the student's Brockport invoice.
**Varies depending on the SUNY campus at which the participant pays tuition.
Courses and Credits
The program is structured in two 4-week blocks. Students may choose to participate in one or both blocks. If students participate for one block, they must take two modules (courses). If students participate for two blocks, they may take 3 or 4 modules (courses). A part-time internship is also available, which requires students to participate in both blocks. A key feature of the Stirling International Summer School is the out-of-class study which is a central part of each course. Classes for academic study are usually held Monday through Wednesday, with excursions planned for Thursdays and Fridays.
Block One: June 6 - July 4, 2020
Block Two: July 4 - August 1, 2020
Crime and Justice in Scotland: The Criminal in Scottish Society
An introduction to criminology with a visit to the Surgeon's Hall in Edinburgh. Students will discuss the criminal case of Burke and Hare, and the inspiration behind Arthur Conan Doyle's Detective Sherlock Holmes.
International Relations
Explore contemporary issues and debates that shape world politics. A day trip to St Andrews is included, where students will tour Scotland's Secret Bunker - an underground compound built to safeguard Scotland during the Cold War.
Monsters and Vampires: The Impact of British Gothic on Contemporary Popular Culture
Find out how gothic figures and texts have influenced contemporary culture. A visit to Edinburgh Dungeon and a gothic themed bar are included.
Scottish History: The Jacobites
Explore the nature of Jacobite support and its impact on wider British history. A trip to Killiecrankie, a key site during the first Jacobite rebellion of 1689, is included.
Witchcraft in Early Modern Scotland
This module examines the phenomenon of witchcraft as part of early-modern culture, as well as its prosecution.
Scotland the What? Contemporary Scottish Literature and Identity
This module examines a range of cultural debates concerning language, class, and democracy in Scottish writing. An excursion to the Scottish Parliament building and Scottish Writers Museum in Edinburgh is included.
Junkies and Jezebels: Scotland and Gender
This module introduces students to Scottish literature through the lens of gender and sexuality. Examining contemporary Scottish texts and the work of key critics, it offers detailed understanding of how identity politics have impacted Scotland's literature and culture.
Credits:
Each module (course) is accredited by the Scottish Credit and Qualifications Framework and is worth 10 SCQF credits. This is equivalent to roughly 3 US credits.
2 modules (courses) = 6 U.S. credits
3 modules (courses) = 9 U.S. credits
4 modules (courses) = 12 U.S. credits
You can access all of this information on the University of Stirling website, by clicking
here
.
Internship
Students also have the option of participating in a full-time, unpaid internship during Block 2 of the International Summer School. In order to comply with United Kingdom VISA requirements however, students who participate in an internship will also need to attend Block 1. Students will earn 6 U.S. credits from the two modules in Block 1 and 3 U.S. credits from the internship in Block 2. Specific hours will vary by employer, but students can expect to work around 35 hours per week, Monday-Friday. The University of Stirling also offers several hours of "classroom" time each which to provide students with additional support. Students are assessed by their performance at the internship as well as several small assignments throughout the program. This includes the submission of 3 journal entries, a 5 minute presentation on their experience, and a final report of around 2,000 words.
In the past, students have been placed at the following locations:
​Basketball Scotland
Creative Stirling
Scottish Children's Reporter Administration
Argyll and Sutherland Highlanders' Museum
Forth Valley Disability Sport
The Conservation Volunteers
Marketing at the University of Stirling Management School
View what previous students thought of their internship experiences,
here
!
Student Life
Social Program
Throughout the program, the University of Stirling hosts different social activities to balance out student's academic studies. Past activities have included golf lessons on campus, Scottish dance lessons, nature walks, and karaoke nights. Day trips to Edinburgh, Glasgow, and St Andrews are also arranged and are included in the program cost. Finally, each block ends with a 'Farewell Ceilidh', which is a traditional Scottish country dance.
Campus Facilities
During the International Summer School, students will have access to the University of Stirling's state of the art sport facilities. This includes an on-campus golf course and other athletic fields, an Olympic sized swimming pool, a fitness center and outdoor track, and several tennis and squash courts. The University of Stirling also boasts its own cinema theater in the Macrobert Arts Center and recently unveiled its fours-story library in the Andrew Miller Building.
Videos and Links
Take a Virtual Tour of campus or the city of Stirling, by clicking
here
!
See what SUNY Oneonta student, Shane Digan, had to say about his time at the International Summer School in this video!
Dates
Estimated Summer 2020 Dates
Only running for Session 2: July 4, 2020 - August 1, 2020
Important note: Please do not book your travel arrangements until you have received the official Travel Memo from your program advisor.