National University of Ireland, Maynooth traces its roots to the foundation of St. Patrick's College in 1795. In 1910, Maynooth became a recognized College of the National University of Ireland for the purpose of awarding degrees in Art, Science, Celtic Studies and Philosophy. Under the Universities Act (1997) it was established with full University status as the National University of Ireland, Maynooth.
The University has long since expanded beyond its original role. It now has in excess of 5,000 students from all over Ireland and overseas. Academic developments include the introduction of new degree and diploma programs in Computer Science, Software Engineering, European Social Policy, Local History and combined History through French or German degrees.
The University consists of two campuses, the north and the south. The South campus incorporates eighteenth-century houses, a quadrangle of Georgian collegiate buildings, together with a celebrated Gothic-revival square. The North campus is comprised of more recent buildings including Art, Science, Electronic Engineering, the Students' Union and Residence Halls.
Visit the website at: www.maynoothuniversity.ie/international
<iframe allowfullscreen="" frameborder="0" height="315" src="https://www.youtube.com/embed/Usn7gALHaxA" width="560"></iframe>
Maynooth University is located in the town of Maynooth, about 15 miles west of Dublin. Maynooth was laid out in the eighteenth century by the Dukes of Leinster beside their ancestral Norman Castle and adjacent to their great demesne of Carton. Two centuries later, the town now has a large student population and a full range of shopping and restaurant facilities. By bus and commuter train, Maynooth is within easy reach of Dublin and the capital's museums, libraries, theatres, galleries and other facilities.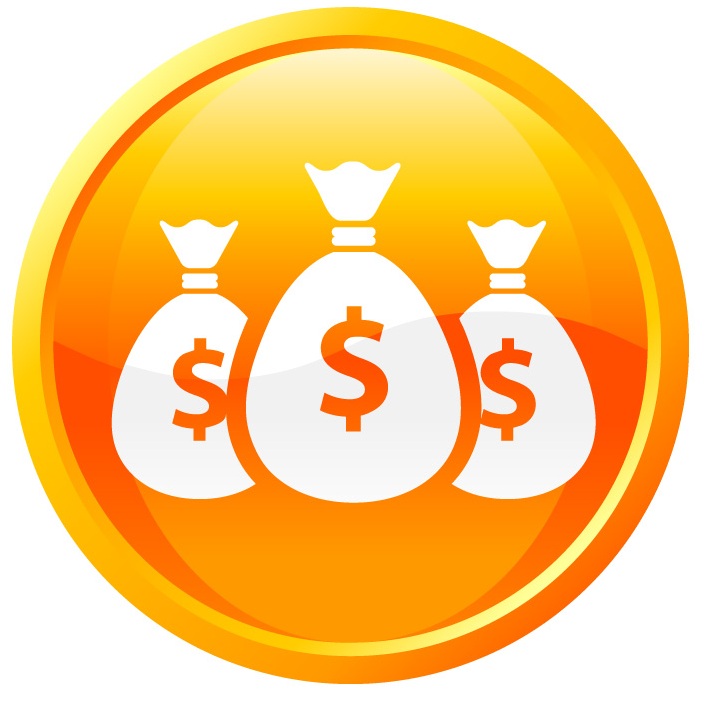 Scholarships are available for this program! Visit our Financial Aid & Scholarship page to review available scholarships and to apply.

Visit the county website at: http://www.kildare.ie/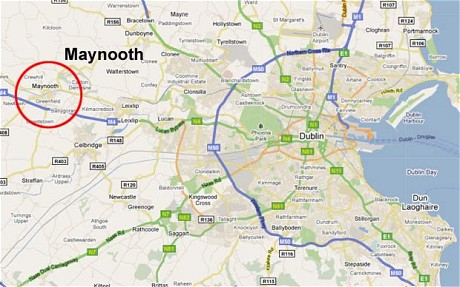 Maynooth University Program offers you the opportunity to:
Live and study in the town of Maynooth, near the capital city of Dublin, at a prestigious university,
Receive instruction in small classes, seminars, and tutorials from members of the faculty at the National University of Ireland, Maynooth,
Improve your writing and research skills,
Have total integration with students from the National University of Ireland, Maynooth, as well as international students.

Your experience on the Maynooth University Program will:
Integrate you into Irish society and the Irish educational system,
Make you a better student,
Expand your outlook on the world,
Build your self-esteem and self-confidence,
Greatly enhance your career prospects.

At Maynooth Univeristy you will:
Live with Irish students in one of the university-owned halls of residence,
Receive a comprehensive on-site orientation to study at the National University of Ireland, Maynooth that will maximize the benefits of your semester/year of study,
Enjoy the security of a complete package of academic and non-academic support services provided by the International Office at the National University of Ireland, Maynooth.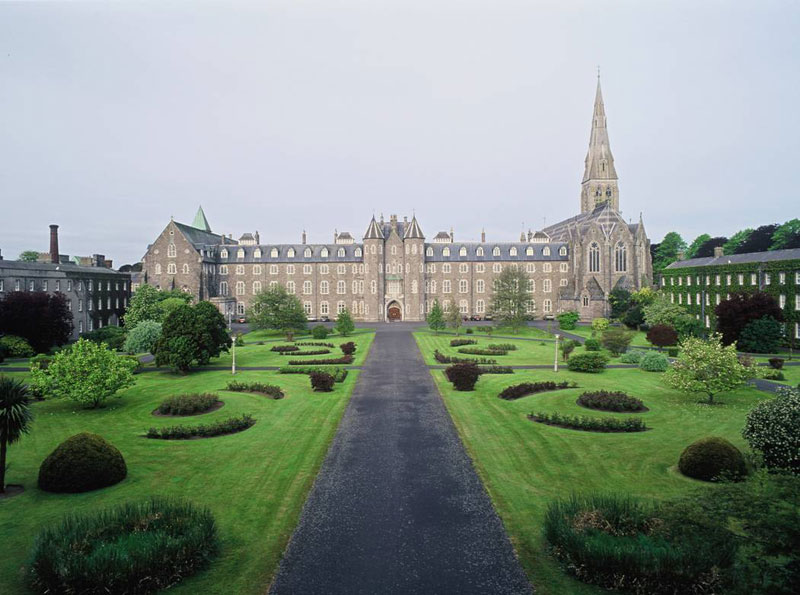 Housing & Orientation
Housing:
The University Residence Office offers a comprehensive service to students. Accommodation is provided in University village apartments, hostels and private, rented accommodation. Newer apartments are available with ensuite bedrooms and full internet access.
Orientation:
An on-campus orientation Program is held prior to the beginning of each semester. The program is usually held a week before the start of classes and is designed to help new students adjust to their new surroundings. All study abroad students are required to attend this program.
Students also take part in activities such as the guided tours of nearby (15 miles from Dublin) where they find out where they can shop for groceries and do their banking, etc. Students will also receive assistance with enrolling in units/subjects and meet the various Heads of Departments.
Cost
Fees for Brockport's Maynooth University, Ireland program:

Budget Sheet for the Undergrad Program (Fall 2019): $10,315.18 (Estimated)
Budget Sheet for the Undergrad Program (Spring 2020):
$10,365.10(Estimated)
INCLUDES:
TUITION (at SUNY and at the National University of Ireland, Maynooth)
Program acceptance fee
Pre-departure orientation materials
On-site orientation Program in Ireland
Pastoral care
Brockport's Study Abroad Office Services
SUNY International Health Insurance*
Various campus-specific fees** (college fee, technology fee, etc.)
DOES NOT INCLUDE:
Passport
Airfare to and from Ireland
Transportation while in Ireland
Housing
Textbooks/supplies
Irish Student Registration Fee
Meals
Personal Expenses
The actual amount that you will spend depends heavily on your style of living, and will vary with each individual's personal spending habits, entertainment preferences and travel choices.

Note: We strongly recommend that you purchase trip insurance to cover loss of luggage, cancelled/missed flights, missed/cancelled program, etc. In the event that you cannot attend a program (for example, with a medical emergency or U.S. State Department Travel Warning), such insurance can cover loss of program fees resulting from a cancelled program.

Financial aid applies towards fees. Please be sure to check with the Financial Aid Office at your home school. If applying or receiving financial aid, you will need to give the Financial Aid Office (at your home school) a copy of your acceptance letter and budget sheet.

*The SUNY International Health Insurance is mandatory and will be included on the student's Brockport invoice.
**Varies depending on the SUNY campus at which the participant pays tuition.
The cost (and items included in the cost) as listed on the website are subject to change and should be considered estimates. Final budget sheets will be mailed to the student prior to departure and usually upon acceptance.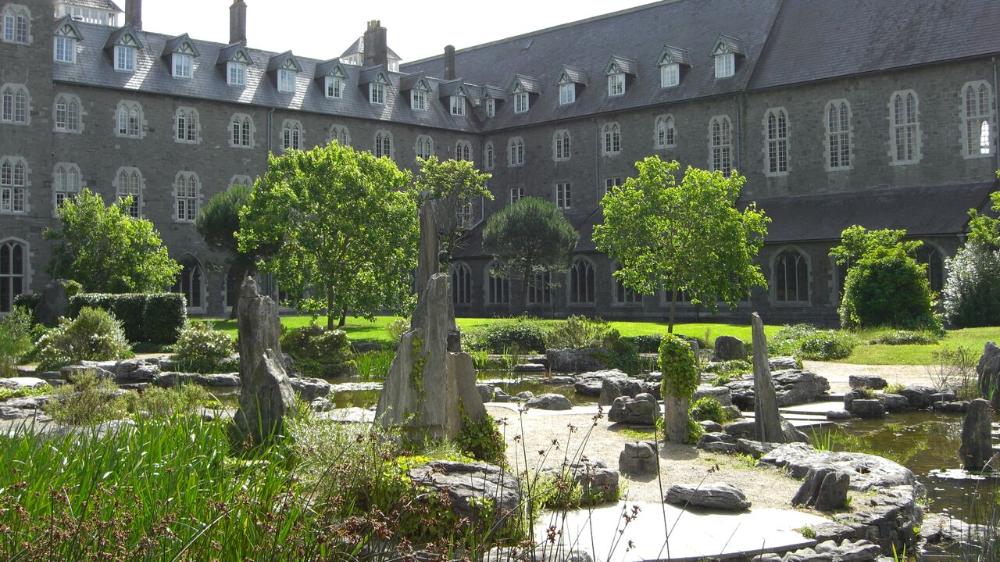 Courses
Courses:
The following subjects are available at NUI Maynooth:
Ancient Classics
Anthropology
Biology
Business
Chemistry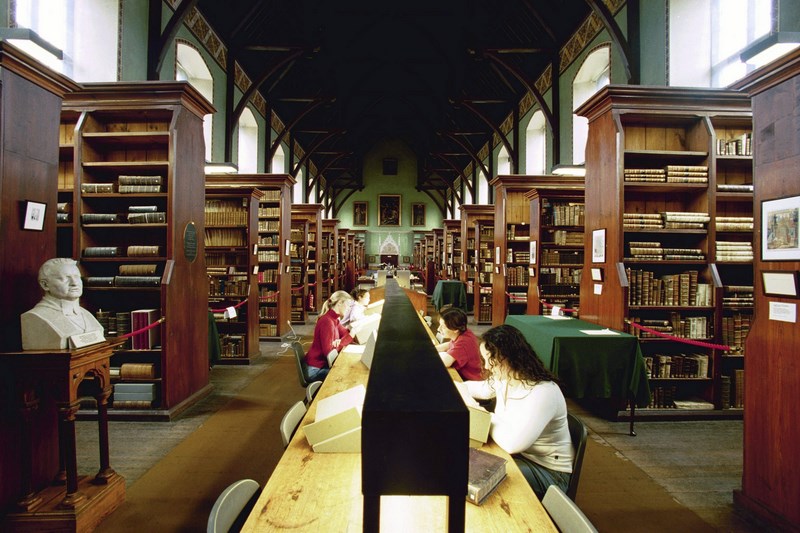 Computer Science
Economics
English
Engineering
European Studies
Experimental Physics
Finance
French
Geography
German
History
Latin
Mathematical Physics
Mathematics
Media Studies
Music
Basque
Medieval Irish and Celtic Studies
Philosophy
Psychology
Sean-Ghaeilge
Sociology
Spanish
Venture Management
Further information and class descriptions are available at: www.maynoothuniversity.ie/international
Credits:
Participants in the Brockport National University of Ireland, Maynooth Program normally earn 12-16 credit hours (4 credits per course).
Curriculum:
Participants are required to take a full course load (4 -5 courses per semester) while at Maynooth. All instruction in the Brockport Maynooth University Program will be by National University of Ireland, Maynooth faculty.
Participants in the Brockport Maynooth University Program are examined in the same manner (and to the same standard) as their Irish counterparts and classmates. The majority of courses in which they will enroll are examined formally at the end of the semester and in order to be awarded credit, participants must take and pass the examination at the end of the period of enrollment.

View a list of the possible academic subjects offered by the Maynooth University Program as well as all of Brockport's university programs in Ireland, here: Academic Programs- Programs in Scotland and Ireland.pdf
Student Testimonials
"Ireland is a gorgeous country with rich history and a reputation for a good time. Being in Maynooth gives the unique experience of a small Irish town with only a short ride to Dublin. Ireland is a small country, so there are tons of opportunities to travel and explore the beautiful landscape. Being on your own so far away from home really brings out a new sense of yourself. My experience made me much more confident in my ability to make decisions and take care of myself."
-Megan Bohn

Student Testimonial Video: https://www.youtube.com/embed/Usn7gALHaxA
Dates
Fall 2020 (Est): September 13th- December 18st
Spring 2020 (Est): January 27th - June 6th

Important note: Please do not book your travel arrangements until you have received the official Travel Memo from your program advisor.