About the University of St. Andrews
The University of St. Andrews was founded in 1413, and is the oldest university in Scotland. Over the past six centuries, St Andrews has attracted scholars from all over the world with its reputation of academic excellence. Today, St. Andrews continues to offer world-class teaching and primarily research-led courses in a variety of schools and departments. Students who study abroad through St Andrews will experience the best of Scotland in a close-knit community environment. The university's campus is closely integrated within the historic town, and academic buildings and residence halls are interspersed among stores, restaurants, and local homes. Located on Scotland's east cost, the University of St Andrews offers student's the opportunity to live and study in a medieval setting, with modern services and facilities.
Visit their website for more information: http://www.st-andrews.ac.uk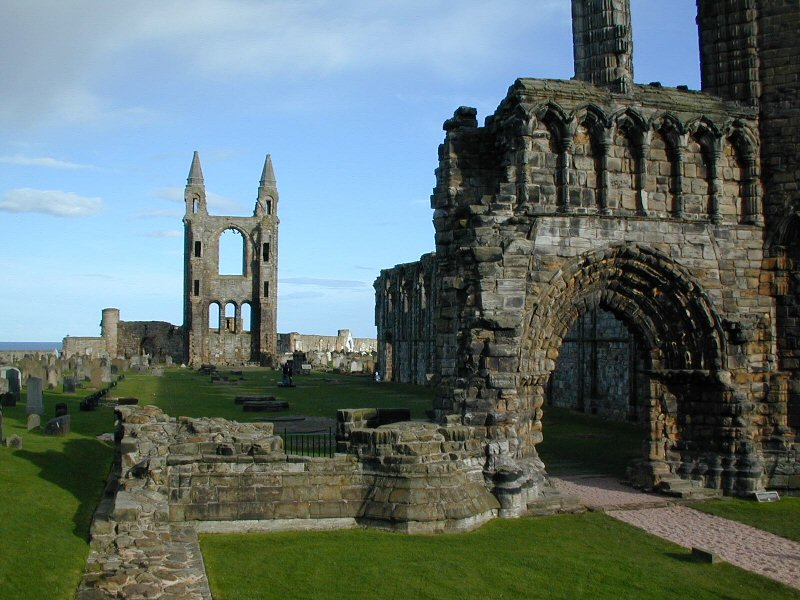 The Brockport Program at St. Andrews offers you the opportunity to:
Live and study at the oldest and most prestigious university in Scotland,
Receive instruction in small classes, seminars, and tutorials from members of the St. Andrews faculty,
Become a part of an active student community with more than 120 student societies, over 50 sports clubs, and extensive university traditions,
Choose the coursework you want from an almost limitless variety of disciplines,
Improve your writing and research skills.
Your experience at St. Andrews will:
Ingrate you into Scottish society and the Scottish educational system,
Make you a better student,
Expand your out look on the world,
Build your self-esteem and self-confidence,
Greatly enhance your career prospects.
At St. Andrews, you will:
Live with Scottish students in one of the university's eleven halls of residence- housing is guaranteed to every entrant student provided they apply for their housing by the published deadlines,
Receive a comprehensive on-site orientation to study at St. Andrews that will maximize the benefits of your semester/year of study,
Enjoy the security of a complete package of academic and non-academic support services provided by the University of St. Andrews International Office.
Housing & Orientation
Housing:
Participants in the Brockport's Program at the University of St. Andrews will be housed in one of the eleven residence halls, which vary in character, size and traditions. Study bedrooms are single or shared and bathrooms, lounges, libraries and often computer labs are located on the hall. Meal plans, comprising 19 meals a week, are normally part of the university housing at St. Andrews (but housing and meals are not included in the "Program Fee"). All halls also include self-catering facilities, central heating, and bed linens are furnished and cleaned.
Orientation:
An orientation program (conducted by the University of St. Andrews Office of International Education) is a compulsory part of each semester's program. Participants are expected to arrive in Scotland in time to begin their studies with this program, which is held approximately one-week prior to the start of each semester.

| | | | |
| --- | --- | --- | --- |
| David Russel Apartments | St Regulus Hall | Whitehorn Hall | St Salvator's Hall |
Cost
Fees for Brockport's University of St. Andrews, Scotland Semester Program
Budget Sheet for Undergrad Program

: Spring 2020 (Estimated)
$14,765.10

INCLUDES:
Tuition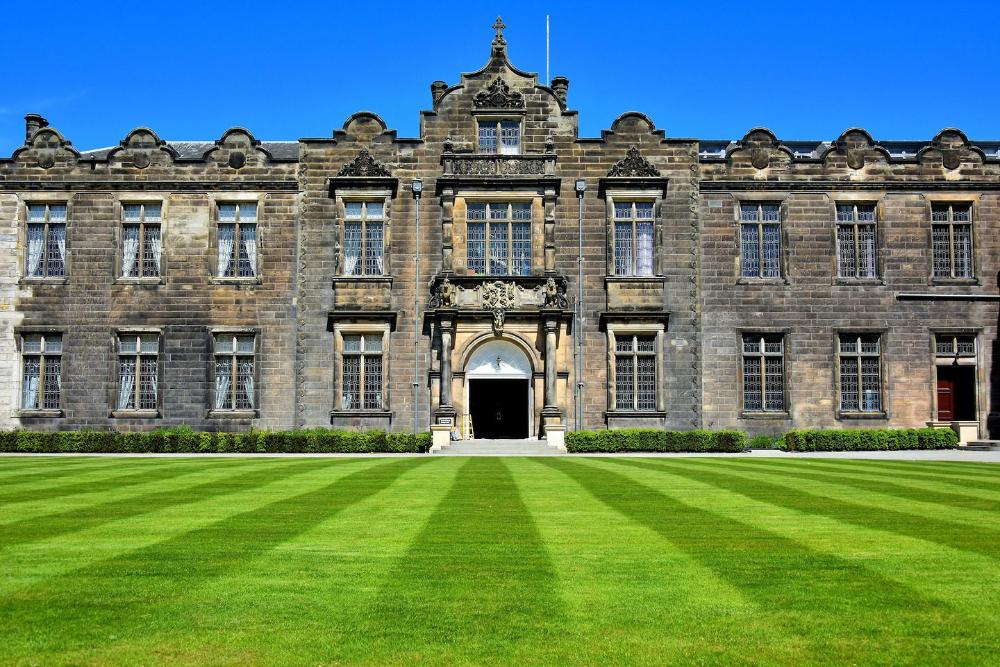 Acceptance fee
Various campus-specific fees**
SUNY International Health Insurance*
Pre-departure orientation materials
An on-site orientation upon arrival
SUNY Brockport's Study Abroad Office Services
University of St. Andrew's Study Abroad Office Services
DOES NOT INCLUDE:
Passport
Airfare to/from Scotland
Meals
Housing
Textbooks
Personal Expenses
Local transportation
*The SUNY International Health Insurance is mandatory and will be included on the student's Brockport invoice.
**Fees may vary depending on the SUNY campus at which the participant pays tuition.

Financial aid applies towards fees.

The actual amount student's spend will vary, and depends heavily on personal spending habits, entertainment preferences, and travel choices.
Cost and items are subject to change, and should be considered estimates.

Courses
Courses:
To see the range of classes available at St. Andrews, go to the website: http://www.st-andrews.ac.uk/courses/search and explore the subjects and classes that interest you. Please note that, as the website indicates, there are restrictions and requirements for some classes, and not every class is offered every semester.
The UK's newest Film Studies department was recently launched at St. Andrews, immediately generating great interest among students from across disciplines. Those coming from the US in particular are truly pleased to have the chance to take film studies modules, as they get exposure to a range of cinematic works much wider and varied in scope than the traditional offerings. One of the specific features of the St. Andrews Film Studies curriculum is that it covers a wide assortment of cinematic traditions - from early and new wave cinema in Europe to masterpieces from Japan and India.
At undergraduate level Film Studies can be taken as a joint degree in combination with a range of about 20 subjects, from English and Modern/Medieval History, to International Relations and Philosophy. There are also exciting postgraduate opportunities: our MLitt program welcomed its first students in 2006, while the PhD program is growing and currently enrolls students from all over the world. All students are engaged in the thriving research culture, developing around the newly established Centre for Film Studies.
Credits:
It is impossible to speak generically about standard credits per course, since credit values differ between course levels (1000-3000), and oftentimes within individual levels. St. Andrews calculates credits so that 30 (U.S. credits) is the norm given per year. Therefore, participants in Brockport's program at St. Andrews will earn an average of five credit hours for each course successfully completed, for a maximum of fifteen credits per semester.
Curriculum:
St. Andrews excellent student to faculty ratio of 1:15 ensures that participants will receive careful and close attention in their chosen courses. Participants in the Brockport program at St. Andrews will enroll in a combination of three courses. These courses will be a mixture of 1000 through 3000 level courses, however due to their intensity, it is not possible for students to take all three courses at the 3000 level. Students with some prior course work are eligible to enroll in 1000 and 2000 courses across all the faculties at St. Andrews, but 3000 level courses are available only in the participant's major discipline.
Participants will be enrolled in courses alongside degree seeking students at St. Andrews, and therefore they are examined in the same manner (and to the same standard) as their Scottish counterparts and classmates. The majority of the courses in which they will enroll are examined formally at the end of semester and in order to be awarded credit, participants must take-and pass-the examination at the end of the study period in question.

View a list of the possible academic subjects offered by the University of St. Andrews as well as all of Brockport's university programs in Scotland, here: Academic Programs- Programs in Scotland and Ireland.pdf

Dates:
Fall 2020 (est): September 7th, 2020- December 18, 2020
Spring 2021 (est): January 25th, 2021 - May 21st, 2021

Important note: Please do not book your travel arrangements until you have received the official Travel Memo from your program advisor.