About the Queen Mary University of London Summer Program
Queen Mary is one of the larger multi-faculty institutions of the internationally-renowned University of London. It is also dynamic and future-focused, with a contemporary approach towards education, life and culture. As one of the larger colleges of the internationally renowned University of London you can be assured of a world-class education. Queen Mary is a leading teaching institution at which many faculty members are leaders in their field. It is also one of only a few campus universities in the city. Queen Mary is situated in the heart of the East End, an area of London with a rich past, but also one which has become one of the capital's most vibrant and exciting areas today.

Visit their website, at: http://www.qmul.ac.uk/summer-school/

The Queen Mary University, London Program offers you the opportunity to:
Live and study in one of the world's most rewarding and cosmopolitan environments,
Receive instruction in small classes, seminars, and tutorials from members of the faculty of Queen Mary University of London,
Have total integration with students from Queen Mary University, London as well as international students.
Your experience on the Queen Mary University of London Program will:
Integrate you into British society and the British educational system,
Make you a better student,
Expand your outlook on the world,
Build your self-esteem and self-confidence,
Greatly enhance your career prospects.
At Queen Mary University of London Summer School, you will:
Live with students in one of the university's halls of residence,
Receive a comprehensive on-site orientation to study at Queen Mary University of London that will maximize the benefits of your summer of study,
Have the benefit of participating in Queen Mary's social program
Enjoy the security of a complete package of academic and non-academic support services provided by the International Office at Queen Mary University of London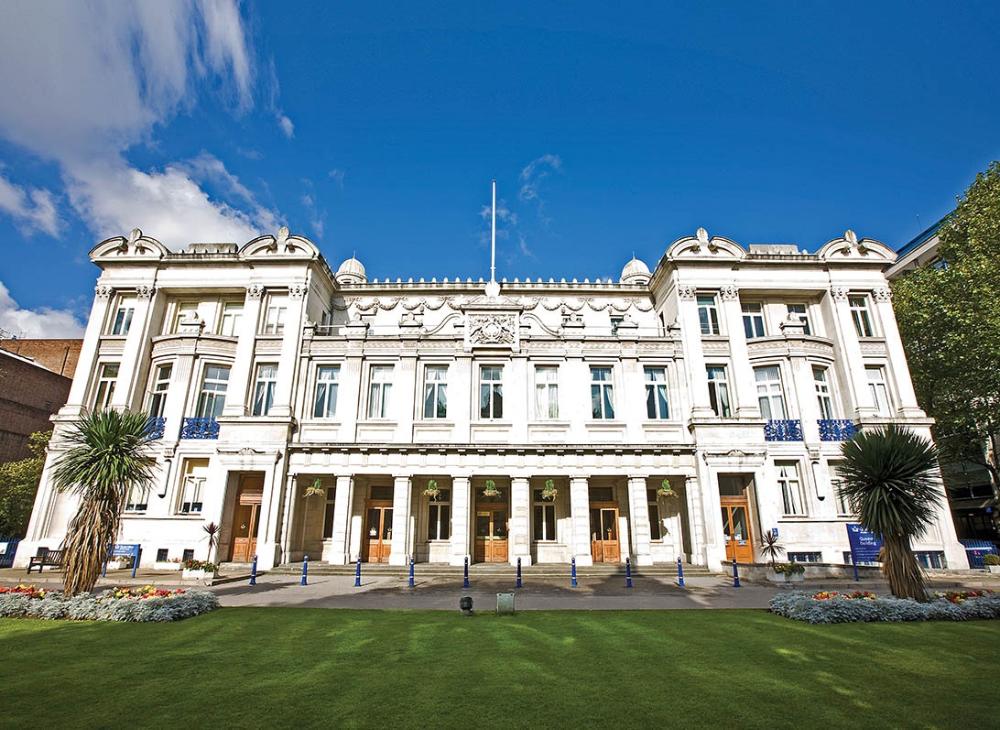 The City of London
London is, in addition to being the center of British politics, business, art, music, and culture, a great city for students. There is always lots to do and see, and many opportunities for research, study, entertainment, and fun. "If you are a 20-year old - it is where you want to be". The area has many artists, art galleries, museums, nightclubs and bars.
For a preview of the excitement of today's London, visit one of these sites on the web:
http://www.londontown.com/
Housing & Orientation
Orientation:
An orientation program is provided by Queen Mary University of London to make you feel at home straight away.
Housing:
As a QMUL Summer School student, you will be offered a place on campus in our comfortable accommodation. You'll have an en-suite single room in one of their self-catering flats, so you can meet other students and make friends while you're there. Breakfast is included in your accommodation and you will be provided with bedding and towels with daily service of room cleaning. You will also have wifi access. In your shared kitchen, you will have a cooker, microwave, freezer and kettle, toaster, with a mini-fridge in your bedroom. Basic crockery, cutlery and utensils will also be provided.

Cost
Fees for the Brockport Queen Mary University of London Summer Program.
***Estimated Budget Sheet Coming Soon. Below is subject to change.

INCLUDES:
TUITION (at SUNY and at Queen Mary, University of London*)
Program Acceptance Fee
Pre-departure Orientation Materials
Queen Mary Social Program
On-site orientation
Queen Mary's Study Abroad Office Services
Brockport's Study Abroad Office Services
Various campus-specific fees*** (college fee, technology fee, etc.)
SUNY International Health Insurance**
DOES NOT INCLUDE:
Housing
Passport
Airfare to and from London (or from London to/from Europe)
Textbooks/supplies
Meals
Personal Expenses
The actual amount that you will spend depends heavily on your style of living, and will vary with each individual's personal spending habits, entertainment preferences and travel choices.

Financial aid applies towards fees.

*The SUNY International Health Insurance is mandatory and will be included on the student's Brockport invoice.
**Varies depending on the SUNY campus at which the participant pays tuition.
Courses
You will have the option to choose from two different session dates, or you can choose to participate in both. QMUL Summer School puts you in charge of your studies. You can choose from a range of Summer School courses, there is no fixed academic path. Students can choose from the list of courses below:
Session one:
Artistic Rebellion in London and Paris
British Horror and Fantasy Cinema from Dracula to Harry Potter
Chinese Language and Culture Level 1
Introduction to International Law
Introduction to Particle Physics
Issues and Debates in International Relations
Migration and Urban Change in London and Paris
Session two:
Chemistry for today and tomorrow; from bench to market
Chinese Language and Culture Level 2
Global Shakespeare
International Business
London in modern European Literature, Fine Art and Film
London Performance Past and Present
Practical Machine Learning
State Crime: Government Violence and Corruption
The Universe: an introduction to astronomy, cosmology, and data science
Timewalkers: early humans, stone tools and environmental change
To read about course descriptions, click here
View a list of the possible academic subjects offered by the University of Westminster Summer Program as well as all of Brockport's university programs in England, please click here: https://brockport.studioabroad.com/_customtags/ct_FileRetrieve.cfm?
Dates
NOTE:
There are two sessions for this program, students can attend both sessions or just one of the sessions.
Session 1: July 1, 2019 - July 19, 2019

Session 2: July 22, 2019 - August 9, 2019

Important note: Please do not book your travel arrangements until you have received the official Travel Memo from your program advisor.