Home

Search Programs

...............................

Information for Students

Information for Parents

Information for Faculty and Staff

Scholarships and Financial Aid

Meet our Staff
Toowoomba, Australia
(Outgoing Program)
Program Terms:
Program Terms:
Fall,
Spring

Budget Sheets
Fall,
Spring

Dates / Deadlines: - unrelated header
Dates / Deadlines:
Tabular data for Dates / Deadlines:

Term

Year

App Deadline

Decision Date

Start Date

End Date

Fall

2018

03/15/2018 **

Rolling Admission

07/09/2018

11/12/2018

Spring

2019

11/01/2018 **

Rolling Admission

02/18/2019

06/21/2019


** Indicates rolling admission application process. Applicants will be immediately notified of acceptance into this program and be able to complete post-decision materials prior to the term's application deadline.

Indicates that deadline has passed
Fact Sheet: - unrelated header
Fact Sheet:
#i18n(14)# parameter/value output
Program Name:
Australia: University of Southern Queensland
Country:
Australia
Program Type:
Full-time Study
Region:
Australia/ Pacific Islands
Term:
Fall, Spring
City:
Toowoomba
GPA Requirement:
2.5
Class:
Sophomore, Junior or Senior
Other Requirements:
Demonstrated ability to do upper-division work in subject chosen
Language of Instruction:
English
Academic Fields Available:
Arts and Performing Arts, Business and Management, Communications, Computer Science and Information Technology, Education, Engineering, Health Sciences and Health Professions, Humanities, Language and Cultural Studies, Law, Mathematics, Sciences, Social Sciences
Program Description:
Program Description:

About the University of Southern Queensland Program
University of Southern Queensland is Australia's 12th largest university. The University is constantly updating its teaching facilities and methods of course delivery to students both in Australia and overseas. Almost 1,000 international students from more than over 80 nationalities study on campus. The University of Southern Queensland has five Faculties: Arts, Business, Education, Engineering and Surveying, and Sciences.

Visit their website at: http://www.usq.edu.au

University of Southern Queensland is located in the city of Toowoomba, 90 minutes drive west of Queensland's capital city, Brisbane. Toowoomba is Australia's second largest inland city and voted twice to be the best city to live in Australia. In addition, students are able to study on USQ's Fraser Coast campus which is located on the Queensland coast at Harvey Bay, a short flight or a three-hour drive from Brisbane.

Visit the city website: http://www.tq.com.au

The Brockport Program at the University of Southern Queensland offers you the opportunity to:
Live and study in a city with a unique educational environment,
Receive instruction in classes, seminars and tutorials from members of the faculty at the University of Southern Queensland,
Choose (and be guaranteed - before you leave the US) the coursework you want/need from an almost limitless variety of disciplines,
Total integration with Australian students,
Improve your writing and research skills tremendously.
Your experience at the University of Southern Queensland will:
Introduce you to Australian society and the Australian educational system,
Make you a better student,
Expand your outlook on the world,
Build your self esteem and self confidence,
Enhance your career prospects.
At the University of Southern Queensland you will:
Live with Australian students in modern, superior [single bedroom/adjoining suite] University of Southern Queensland-owned accommodation,
Receive a comprehensive on-site orientation to study at the University of Southern Queensland that will maximize the benefits of your semester/year of study,
Have the benefit of an on-going program of field trips, excursions, and social events through USQ,
Enjoy the security of a complete package of academic and non-academic support services.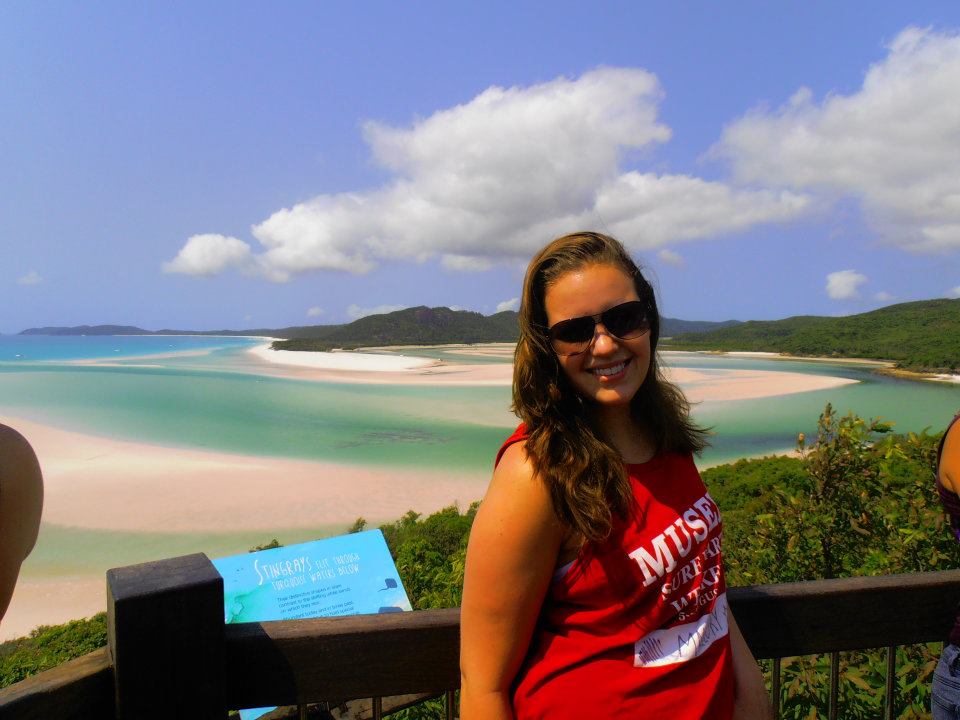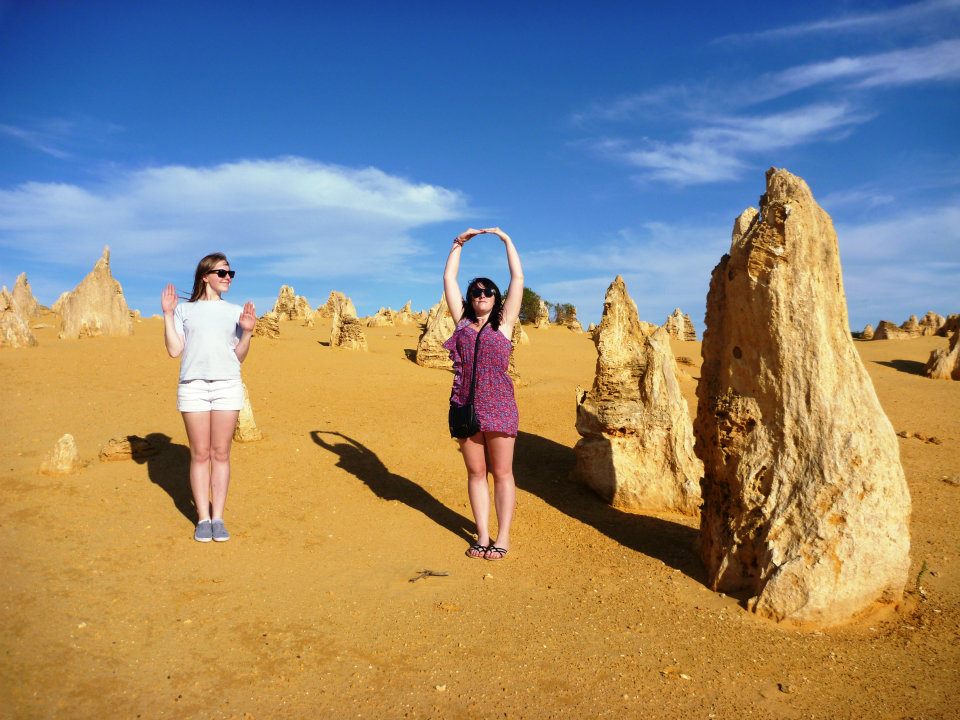 Housing & Orientation
Housing:

Many students choose to live in University housing on campus in one of the residential colleges. College life saves the students the effort of cooking, cleaning and other household chores while trying to adjust to a new environment and making new friends. Each student is provided with their own room which is fully carpeted and furnished with a bed, bedspread, pillow, blankets, sheets, pillow cases, writing desk, chair, table lamp, book case, cup board, electric heater, power points, natural ventilation and light, and electric lighting. The rooms are cleaned and fresh bed linen is supplied weekly. Rooms come with either private or shared bathroom facilities.

Each college also has several common rooms where students can relax and spend time socializing with one another. The common rooms are variously equipped with television sets, video recorders, refrigerator, refreshment facilities, a table tennis table and a billiards table. Coin operated washing machines and dryers, irons and ironing boards are provided in each building. Alternative privately operated quality accommodation is available within walking distance of the campus.

For more information, visit:http:// www.usq.edu.au/accommodation

In addition to the residential colleges, participants have the option of living off-campus in USQ's Student Village. The Student Village is located within a 5 minute walk to campus and is across the road from a small shopping center. Each unit includes 3 or 4 single-study bedrooms with a study area, dining room, lounge and laundry. Units are fully furnished and equipped with a television set, heater, and lounge suite supplied with the latest kitchen appliances and utensils. All units are cleaned once a week and bed linens are provided.

For more information on the Student Village, please visit: http://www.studentvillage.com.au

Orientation:

An orientation program specifically for international students, including study abroad and exchange students is conducted by USQ during the week prior to the commencement of classes in both semesters. Issued covered including settling in to life in Toowoomba, culture shock, accommodation, health insurance, clubs and societies, email access, study skills, weekend trips, and social events.
Cost
Fees for the Brockport University of Southern Queensland Program

Budget Sheet for the Undergrad Program Fall 2018 : $11,134.60 (Estimated)
Budget Sheet for the Undergrad Program: Spring 2019 - $11,284.60 (Estimated)

INCLUDES:
Tuition (at Brockport and at University of Southern Queensland in most Arts, Humanities, and Social Sciences programs*)
Program acceptance fee
Australian Health Insurance
Pre-departure Orientation Materials
On-site orientation upon arrival at the University of Southern Queensland
Brockport's Study Abroad Office Services
Various campus-specific fees** (college fee, technology fee, etc.)
SUNY International Health Insurance***
DOES NOT INCLUDE:
Housing
Passport
Australian Student Visa
Airfare to and from Australia
Meals (if in self-catered housing)
Travel while in Australia
Textbooks and Supplies
Personal Expenses
The cost (and items included in the cost) as listed on the website are subject to change and should be considered estimates. Final budget sheets will be mailed to the student prior to departure and usually upon acceptance.
As a very rough guide, a participant in the Brockport University of Southern Queensland Program will need to budget approximately $500 to $600 AUSTRALIAN DOLLARS per month, to pay for daily local travel, textbooks and other school supplies, entertainment, meals and other necessities.
This estimate does not include the purchase of clothing; travel in Australia outside of the excursions/field trips organized by the program.

The actual amount that you will spend depends heavily on your style of living, and will vary with each individual's personal spending habits, entertainment preferences and travel choices.
Note: We strongly recommend that you purchase trip insurance to cover loss of luggage, cancelled/missed flights, missed/cancelled program, etc. In the event that you cannot attend a program (for example, with a medical emergency or U.S. State Department Travel Warning), such insurance can cover loss of program fees resulting from a cancelled program.

Financial aid applies towards fees. Please be sure to check with the Financial Aid Office at your home school. If applying or receiving financial aid, you will need to give the Financial Aid Office (at your home school) a copy of your acceptance letter and budget sheet.
---
*Participants taking Engineering or Science classes will be billed a higher program fee.

**Varies depending on the SUNY campus at which the participant pays tuition.
***The SUNY International Health Insurance is mandatory and will be included on the student's Brockport invoice.
Courses
Courses:

For more information on the specific courses available, please visit:
http://www.usq.edu.au/course/specification/2016/

Credits:

Students must study a minimum of three units. Each unit is worth one (1) credit point. Students can choose units from: Arts, Business, Humanities, Information Technology, Engineering and Surveying, Sciences, and Teaching and Education.

Study abroad students are required to take a full course load of 3-4 courses per semester. Students will select their course areas prior to their departure.

Curriculum:

Participants in the Brockport University of Southern Queensland Program will select (prior to departure) courses available to study abroad students at the University of Southern Queensland. All instruction in the Brockport University of Southern Queensland program is by the University of Southern Queensland faculty.

Participants in the Brockport University of Southern Queensland Program are examined in the same manner (and to the same standard) as their Australian counterparts and classmates. The majority of courses in which they will enroll are examined formally at the end of the semester and in order to be awarded credit, participants must take--and pass--the examination at the end of the study period in question.


View a list of the possible academic subjects offered by the University of Southern Queensland as well as all of Brockport's university programs in Australia, here: Academic Subjects- Programs in Australia and New Zealand.pdf
Program Dates
Dates:
Spring 2019 (est): February 18th - June 21st, 2019
Fall 2018 (est) : July 9th - November 12th, 2018

Program Deadlines:
Fall Semester: March 15th (est.)
Spring Semester: November 1st (est.)

Important note: Please do not book your travel arrangements until you have received the official Travel Memo from your program advisor.