About University College London
University College London (UCL) is the oldest and largest college of the University of London. It is England's third oldest university (after Oxford and Cambridge) and one of Britain's most prestigious educational institutions. In October 2009 it was announced that UCL has climbed to 4th place in the 2009 Times Higher Education- QS World University Rankings, their highest ever position in the Rankings.
Noted for its academic excellence, UCL has produced 10 Nobel Prize winners and dozens of notable discoveries and inventions. Its campus is located in the Bloomsbury District (within walking distance of the British Museum, the new British Library, Regent's Park and the London Zoo). Surprisingly (that is, for a university in the center of a major international city), the majority of the campus is set in a single 13-acre site.
Visit their website at: http://www.ucl.ac.uk/sag

The UCL Program offers you the opportunity to:
Live and study in one of the world's most rewarding and cosmopolitan environments,
Receive instruction in small classes, seminars, and tutorials from members of the faculty of UCL,
Improve your writing and research skills,
Have total integration with students from UCL as well as international students.
Your experience on the UCL Program will:
Integrate you into British society and the British educational system,
Make you a better student,
Expand your outlook on the world,
Build your self-esteem and self-confidence,
Greatly enhance your career prospects.
At UCL you will:
Live with British students in one of the university's halls of residence,
Receive a comprehensive on-site orientation to study at UCL that will maximize the benefits of your semester/year of study,
Have the benefit of an on-going program of field trips, excursions, and social events. The Brockport London Extras, organized specifically for the Brockport program participants by the Office of International Education, an experienced academic and life-long London resident,
Enjoy the security of a complete package of academic and non-academic support services provided by the International Office at UCL and Brockport's London programs' advisor.
NOTE: US Citizens do need a visa in order to study in the UK. After being accepted to the program, Brockport will help guide you through the application process. For information about the process, visit our UK Visa page.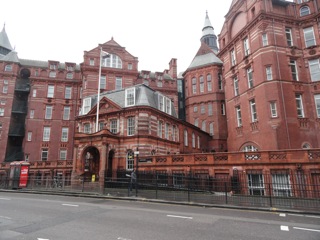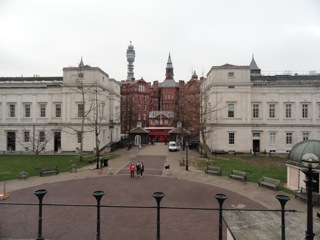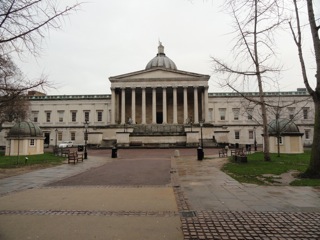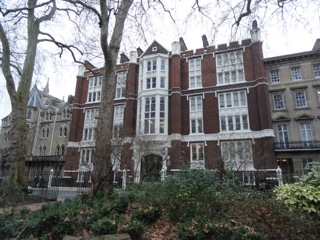 The City of London
London is, in addition to being the center of British politics, business, art, music, and culture, a great city for students. There is always lots to do and see, and many opportunities for research, study, entertainment, and fun.

For a preview of the excitement of today's London, visit one of these sites on the web:

Visit London
TimeOut London
London Town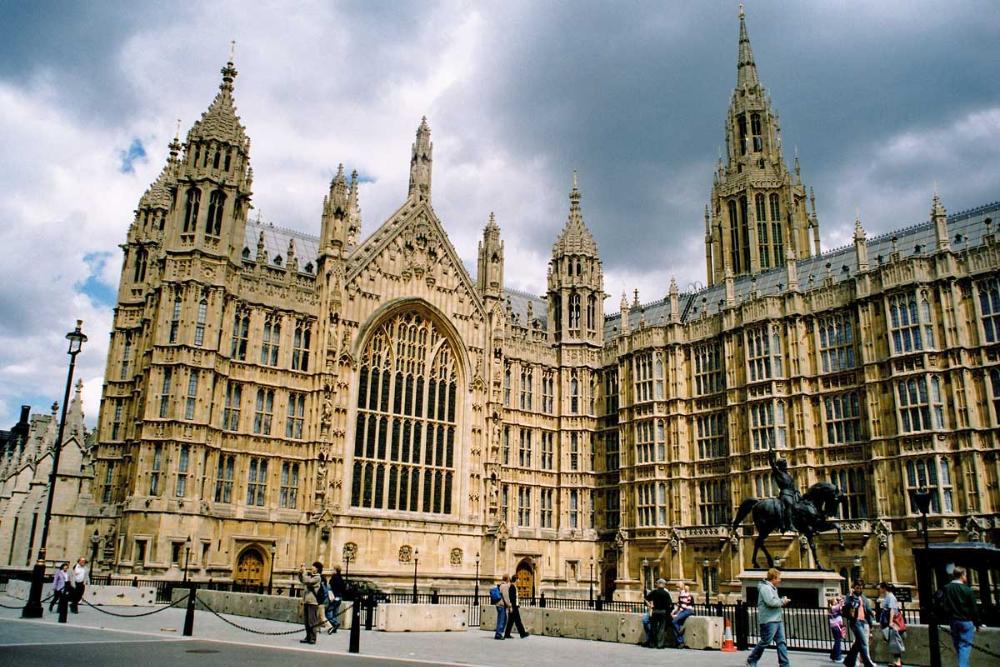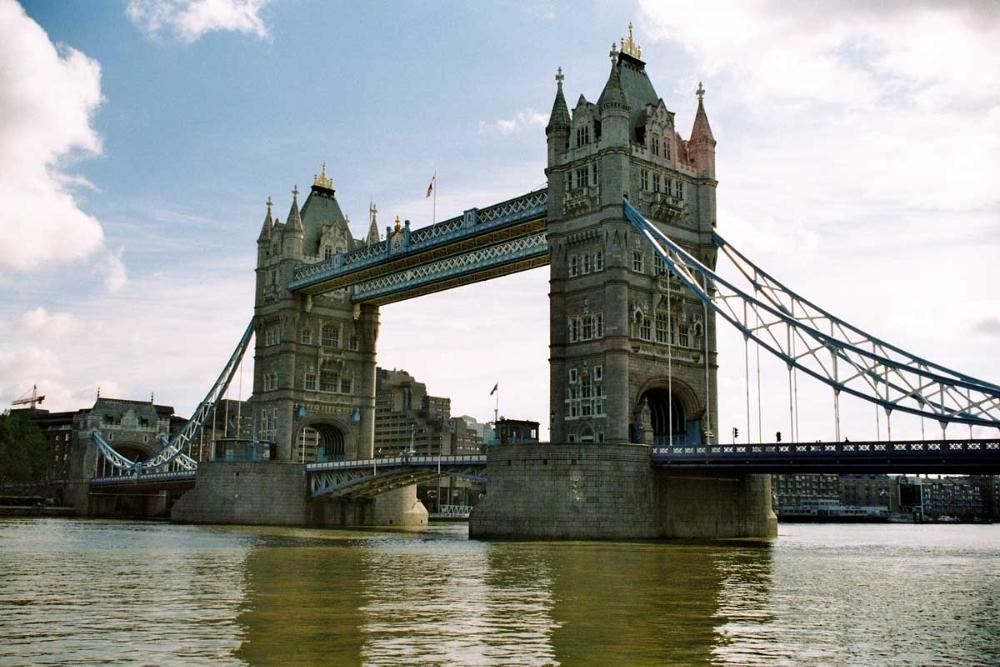 Housing & Orientation
Housing:
Full year students are guaranteed UCL accommodation as long as they apply by the housing deadline (31 May) and have been offered and have firmly accepted their offer of a place to study at UCL by that date. Students intending to study at UCL for less than the full year are not guaranteed UCL accommodation, but every effort will be made to help secure such accommodation. All residence halls are within walking distance, or a short bus ride, from campus and have shared kitchen facilities for meal preparation. In all situations, housing is scheduled only for the duration of the study term and those students wishing to travel before or after need to make supplementary arrangements.
Orientation:
An orientation program (conducted by UCL's International Office) is a compulsory part of each semester's program. Students will be expected to arrive in London in time to begin this orientation program, which is conducted approximately four days prior to the start of the semester.
After the conclusion of the orientation program, participants will begin their academic work.
Cost
Fees for the Brockport's England: University College London Semester Program

Budget Sheet for Undergrad Program: (Fall 2019)
Tier 1 $14,355.26 (Arts, Economics & Mathematics Courses)
Tier 2 $17,265.26 (Anthropology, Science and Engineering, Fine Arts, Geography & Psychology Courses)
Tier 3 $15,765.26 (Liberal Arts & Sciences Courses, essentially a mix between social sciences / humanities and STEM)
Budget Sheet for Undergrad Program: (Spring 2020)
Tier 1 $16,465.02 (Arts, Economics & Mathematics Courses)
Tier 2 $20,265.02 (Anthropology, Science and Engineering, Fine Arts, Geography & Psychology Courses)
Tier 3 $19,015.02 (Liberal Arts & Sciences Courses, essentially a mix between social sciences / humanities and STEM)

*Please note: If you are applying to take courses in 2 different departments, the first named department will be used to determine the fee. Example: a student applying to economics and psychology will be charged fees at the band 1 level but a student applying to psychology and economics will be charged the band 2 level.
INCLUDES
TUITION (at Brockport and at University College London*)

Tier 1 Courses: Arts, Economics, Mathematics
Tier 2 Courses: Anthropology, Archaeology, Science and Engineering-related subjects, Fine Art, Geography, Psychology
Tier 3 (Liberal Arts & Sciences Courses, essentially a mix between social sciences / humanities and STEM)

Program acceptance fee
Pre-departure orientation materials
Airport pickup Service
On-site orientation upon arrival in London
UCL's Study Abroad Office Support and Advice
Brockport's Study Abroad Office Services
Various campus-specific fees*** (college fee, technology fee, etc.)
SUNY International Health Insurance**

DOES NOT INCLUDE:
Housing
Airfare to and from London (or from London to/from Europe)
Transportation while in London
Passport
Textbooks/supplies
Meals
Personal Expenses
As a very rough guide, a participant in the Brockport University College London Program will need around £400 to £500 per month to pay for daily local travel, textbooks and other school supplies, entertainment, meals and other necessities.
This estimate does not include the purchase of clothing; travel in Britain or Europe outside of the excursions/field trips organized by the program.

The actual amount that you will spend depends heavily on your style of living, and will vary with each individual's personal spending habits, entertainment preferences and travel choices.
Note: We strongly recommend that you purchase trip insurance to cover loss of luggage, cancelled/missed flights, missed/cancelled program, etc. In the event that you cannot attend a program (for example, with a medical emergency or U.S. State Department Travel Warning), such insurance can cover loss of program fees resulting from a cancelled program.

Financial aid applies towards fees. Please be sure to check with the Financial Aid Office at your home school. If applying or receiving financial aid, you will need to give the Financial Aid Office (at your home school) a copy of your acceptance letter and budget sheet.
*Enrollment in most Science and Engineering programs at University College London are at an additional extra charge.
**The SUNY International Health Insurance is mandatory and will be included on the student's Brockport invoice.
*** Varies depending on the SUNY campus at which the participant pays tuition.
The cost (and items included in the cost) as listed on the website are subject to change and should be considered estimates. Final budget sheets will be mailed to the student prior to departure and usually upon acceptance.
Courses
Credits:
Participants in the Brockport University College London Program will normally earn sixteen credits in the fall semester, sixteen credits for the full spring (at UCL called spring & summer term) semester, or thirty to thirty-two credits for a full academic year.
Curriculum:
Successful applicants to Brockport's University College London program become candidates for admission to one or two departments where they will pursue a course of study. Students will normally study four courses per semester and those wishing to study in two departments are encouraged to split those equally. Courses can be pre-selected prior to departure, but cannot be confirmed until candidates arrive at UCL and meet with their tutor.
There are many nuances to gaining admission to UCL. Those students wishing to study popular subjects such as English, History, and Economics are advised that a minimum GPA of 3.5 is required. English Department fall only students must apply for joint admission to a second department. Spring/summer semester students can apply to English as their sole department if they wish, and take all four courses there. Furthermore, the Department of English Literature accepts only students majoring in the discipline at their home campus, and only students admitted to the Department are allowed to enroll in its course offerings. Students wishing to combine literature with another discipline are advised to apply for joint entry to English and a second department. Comparative Literature courses are also offered-the European Cultural Studies program. Candidates for the Slade School of Art Independent Studio Program (not Fine Arts courses) must submit a portfolio of their work before admission can be secured (an additional fee is also assessed). History of Art students should be aware that this Department is often full in the spring semester and therefore they are encouraged to apply for fall or full year admission. Some of the Department of Life Sciences (e.g., Anatomy and Biochemistry) and Computer Science and Statistical Science, do not offer placements for students wishing to study in the fall semester only.
In each department, there is an Affiliate Student Tutor who has special responsibility to ensure that all affiliate students are fully integrated in to the department and are taking the appropriate courses which make up an academically coherent program. These tutors also advise the students on the method of study and assessment for each course and help the students settle in to the department. Final decisions about the courses to be taken by a study abroad student is made after discussion with the Affiliate Student Tutor upon arrival at UCL.
All participants are examined in the same manner (and to the same standard) as their British counterparts and classmates. The majority of courses in which they enroll are examined formally at the end of the course and in order to be awarded credit, participants must take-and-pass-the examination at the end of the study period in question.
The website: http://www.ucl.ac.uk/sag enables you to see the classes available at UCL. Please note that, as the website indicates, not every module is offered every semester.

View a list of the possible academic subjects offered by the University College London Program as well as all of Brockport's university programs in England, here: Academic Subjects- Programs in England.pdf
Dates
Fall 2020 (est.): September 28, 2020 - December 18th, 2020

Spring 2020(est.): January 2nd, 2020 - June 5th, 2020

Important note: Please do not book your travel arrangements until you have received the official Travel Memo from your program advisor.