About Ghana: The African Experience
The University of Ghana was established in 1948 as an affiliate college of the University of London. Following independence in 1957, the university's outstanding lecturers and distinguished alumni have earned it considerable national and international prestige. Due to its excellent reputation, the university has a history of attracting foreign students, particularly students from the United States. The University of Ghana is the oldest and largest of Ghana's five universities.
Visit their website at:
http://www.ug.edu.gh
Ghana is a small, tropical country peopled with a well-educated citizenry who are open and welcoming to Europeans and Americans. It is a democratic republic with a stable, developing economy. Ghana is a beautiful, tropical country boasting rain forests, wildfire parks, and pristine beaches. Its rich cultural history and strong artisan heritage inspire the colorful crafts found in many Ghanian marketplaces.
Accra, the capital of Ghana, is a bustling, rapidly growing city of almost two million people and is approximately eight miles from the University of Ghana. Accra has a lively nightlife, affordable restaurants, and a decidedly "non-touristy" atmosphere that makes it a real resource for the participants of this program.
Visit the city's website at:
http://www.ghanaweb.com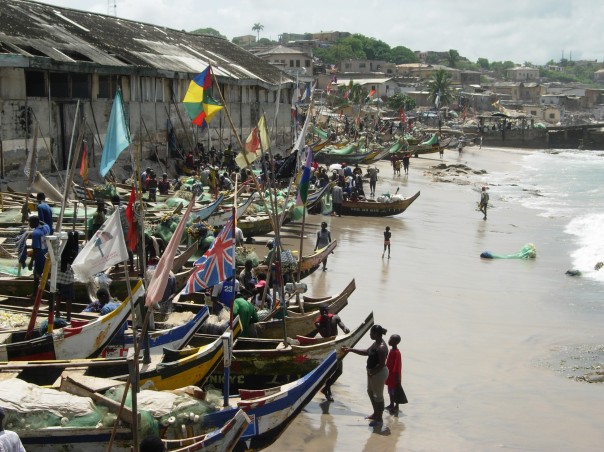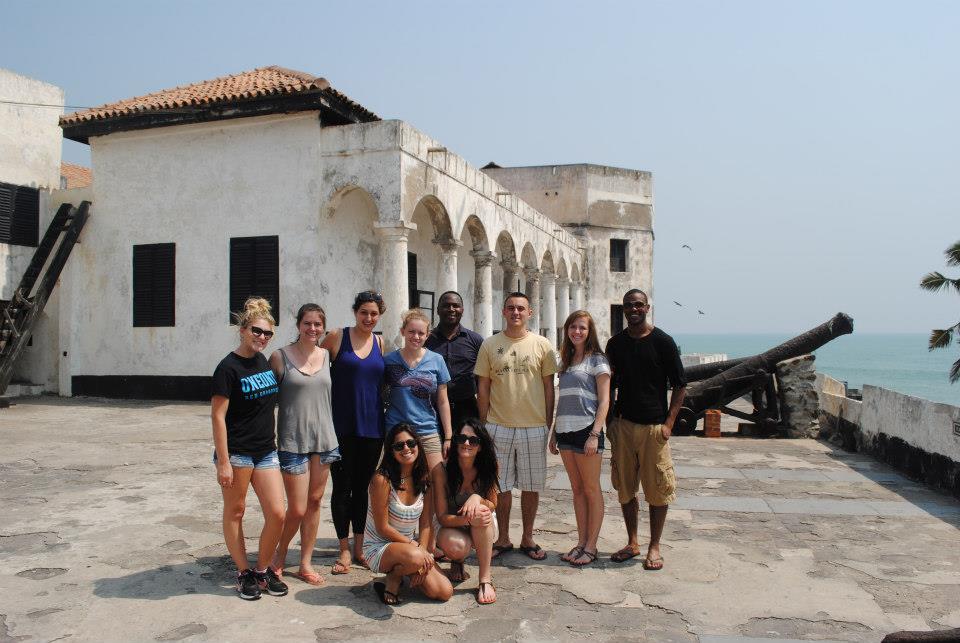 Your experience at the University of Ghana will:
Receive 6 Overseas Academic Program credits
Integrate you into Ghanaian society and the Ghanaian educational system,
Make you a better student,
Expand your outlook on the world,
Build your self-esteem and self-confidence,
Greatly enhance your career prospects
Program Objectives:
To introduce participants to various aspects of life in Africa as seen in the history, economy, the arts, culture, social change and political development of the country or countries visited.
To enable professionals and students interested in the African pluriverse to pursue their interests through a direct contact with the mother continent of all humanity.
To offer a non-traditional educational experience as the best means of dispelling some, if not all, the stereotypes developed in Western societies about life and culture of Africans.
To provide an educational alternative for realizing personal growth and accepting the responsibility as a member of the human race.

The faculty leader for the winter 2019 program will be Ms. Karen Podsiadly: kpodsiad@brockport.edu Please contact her with any questions you may have.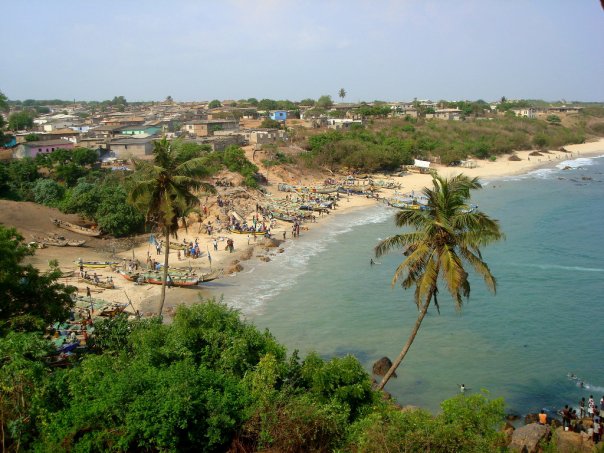 Housing & Orientation
Housing:
Participants in Brockport's program at the University of Ghana are normally housed in the new and comfortable co-ed International Students' Hostel. These on-campus accommodations facilitate the integration of participants in this program with faculty and students and within the academic and social life of the University of Ghana during the course of their participation. There are five other halls of residence (one housing men only, one housing women only and three co-ed residence halls). Participants in Brockport's Program at the University of Ghana are housed in double rooms. Each of the University's halls of residence has its own dining facilities. The cost of housing (but not meals) is included in the basic "Program Fee."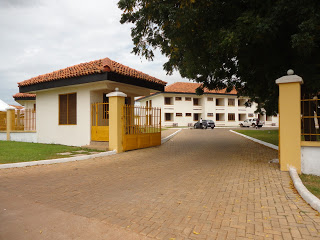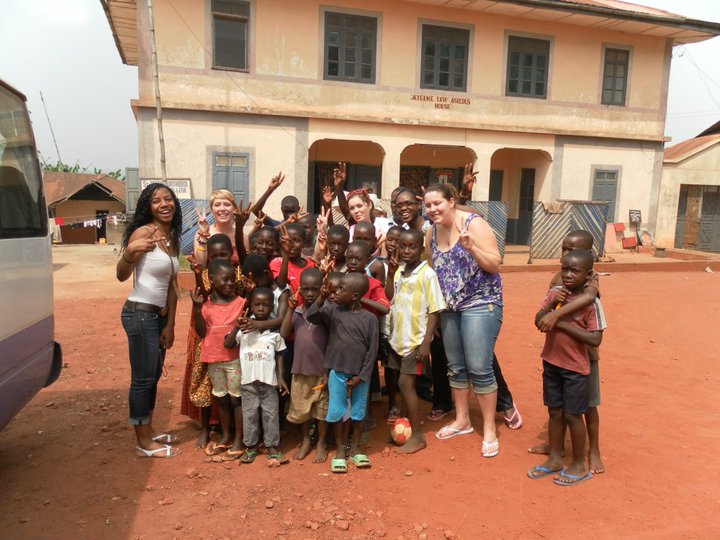 Cost
Fees for Brockport's Ghana: The African Experience Program

Budget Sheet for Winter 2019/20 - $6,875.40 (Estimated)

INCLUDES:
Tuition (6 credit program)
Program Acceptance Fee
SUNY Health Insurance*
Campus-specific fees (college fee and technology fee)**
Pre-departure Orientation Materials
Round-trip airfare from New York City to Accra, Ghana
Accommodations (shared room - double occupancy)
Most Meals
Field Trips
Brockport's Study Abroad Office Services, including the presence of a Brockport faculty director.
DOES NOT INCLUDE:
Transportation to/from JFK-New York City
Passport
Visa
Photographs for Passport and Visa
Personal expenses
Medications and Inoculations as prescribed
NOTE: If a single room is requested, an additional charge of $450 will be due.
Financial aid applies towards fees.

**Varies depending on the SUNY campus at which the participant pays tuition.
***The SUNY International Health Insurance is mandatory and will be included on the student's Brockport invoice.
The cost (and items included in the cost) as listed on the website are subject to change and should be considered estimates. Final budget sheets will be mailed to the student prior to departure and usually upon acceptance.
Courses
Academic Content:
There are three parts to 6 credit course. The first part consists of a field trip to Ghana, West Africa, that includes visits to areas of cultural, political, educational, social, and historical significance to students, scholars, researchers and other members of the academic community. Participants in this course will also, in Ghana, participate in lectures from African Africanists from various departments of the University of Ghana at Legon.
Most of the lectures will be presented in the morning hours with the afternoons devoted to discussion meetings, field trips and social affairs that will give seminar participants ample opportunity to interact with Ghanaian citizens and other denizens of our world's second largest continent.
The participants' second part of the course consists of the preparation of summaries of Devine and Braganti's African Customs and Manners (pp. 65-80), Appiah's In My Father's House, and Whitaker's How Can Africa Survive? These summaries must note the significant cultural, political, economic and technical forces currently impinging on African societies, and Ghanaian societies in particular.
The third part of this course is a critical paper of not less than twelve pages on any topic related to Ghana. These papers could be based on Ghana's educational system, contemporary Ghanaian women, Nkrumah's Ghana, the military in Ghanaian development/under-development, chiefancy in Ghana, Ghana's foreign policy from 1947-1966, Ghana and Pan Africanism, the IMF and Ghana, Pan-Africanism and the evolution of modern Africa, class and Ghanaian society, the African Diaspora and Africa, Ghanaian traditional and popular music, etc.
Each student's paper must be typed, double spaced, with footnotes reflecting not less than five sources consulted; the instructor insists on well-developed essays, including style, clarity, syntax and insight.
Suggested Readings:

Ayittey, George B.N., Africa Betrayed. (New York: St. Martin's Press, 1992).
Foster, Philip, Education and Social Change in Ghana. (Chicago: University of Chicago Press, 1965).
Wright, Richard, Black Power: A Record of Reactions in a Land of Pathos, (Westport, CT: Greenwood, 1974).
Nkrumah, Kwame, (Ghana: Autobiography of Kwame Nkrumah. (Thomas Nelson & Sons, 1957).
Africa Must Unite. (New York: International Publishers, 1970).

Grading System
Summaries of Devine and Braganti, Whitaker, and Appiah. 15 points
Five scheduled orientation sessions. 10 points
Participation in all the scheduled activities – lectures, field trips, social and cultural activities. 80 points
[Failure to participate in any of the scheduled activities in Ghana will depreciate the student's grade].
Extra points (5) for participation in the 2011 SCHOLAR'S DAY.
A critical term paper of not less than 12 typed pages, on any topic of the student's choice. (Must be related to Ghana – see Academic Content above). 100 points

Seminars and lectures will consist of the following titles and/or similar topics:

"Land and Economic Development"
"The Evolution of Modern Africa"
"The Economy and Education in Ghana"
"The Social Structure of Ghana"
"Drumming and Dancing in Ghana"
"Change and Continuity in Africa"
"Politics in Africa 1943 to 1994"

Cultural, Historical and Social Activities:
Safari Adventure to Mole National Park
Visit to Cape Coast and Elmina Castle
Kakum Reserve Forest and Famous Canopy Walk
Volunteering at local NGO
Shia Hill Hiking trip
Tour of the historic W.E.B DuBois Centre for Pan-African Culture
Visits to Museums, and Markets
View a list of the possible academic subjects offered by the Ghana: The African Experience Winter Program as well as all of Brockport's university programs in Asia, here:
Academic Subjects- Programs in Africa and Asia.pdf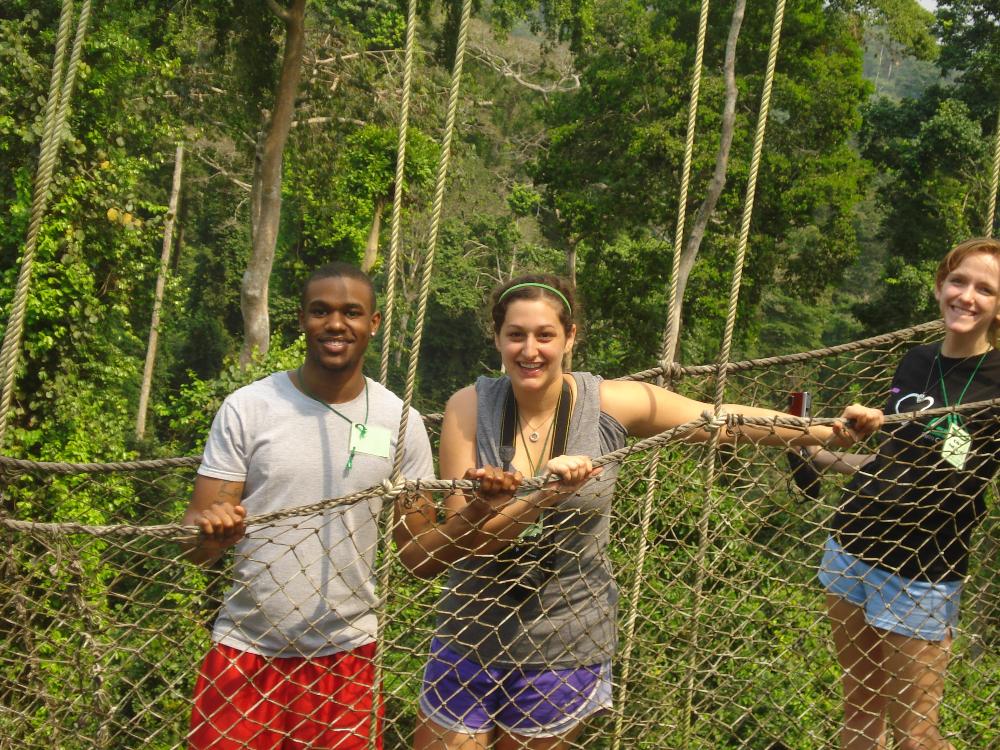 Ghana Video Links
(Kids Day Visit at NGO)
http://www.youtube.com/watch?v=t8QNDT98nqU&feature=youtu.be

(Kids Day Performance)
http://www.youtube.com/watch?v=bE1dYylazQQ

(Ghana Hiking Trip)
http://www.youtube.com/watch?v=FqyuQxcR0Sk

(Traditional African Dance Lesson)
http://www.youtube.com/watch?v=VKeTd2SsHGQ

(Students Drumming at Market)
http://www.youtube.com/watch?v=SLvEkNQcd7o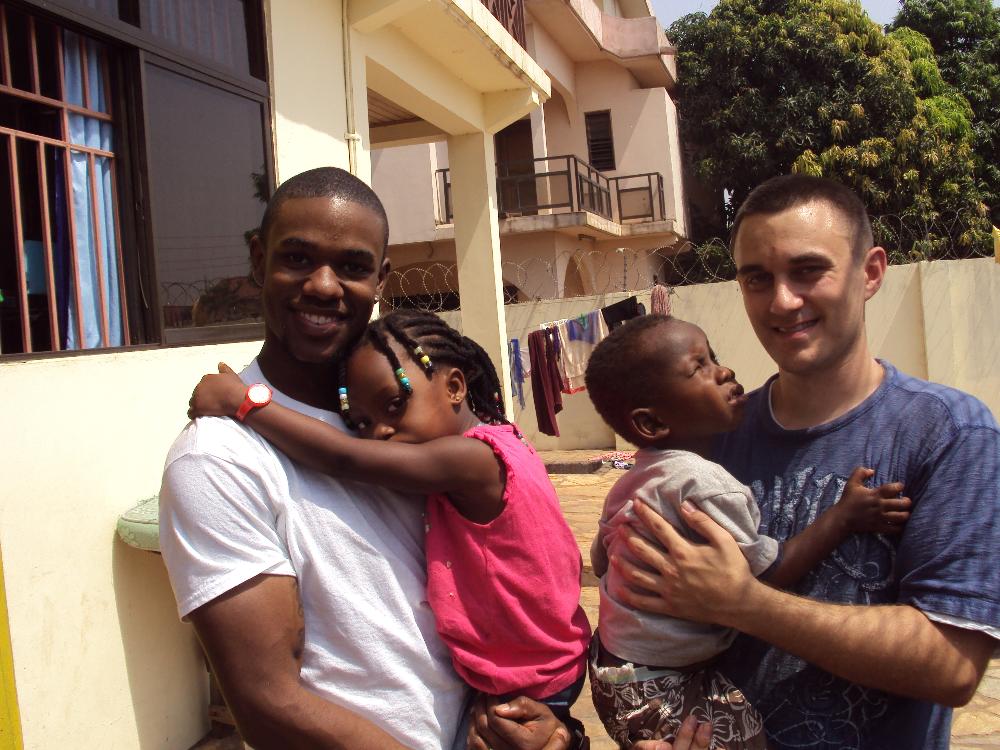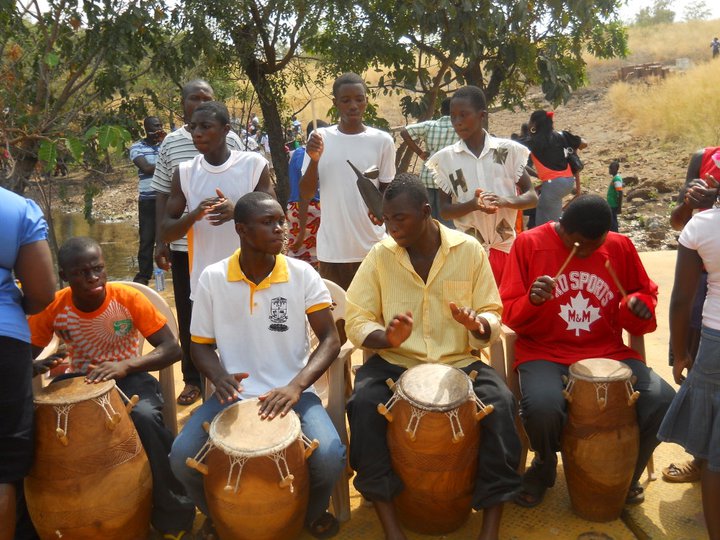 Student Testimonials
"I chose to study abroad in Ghana because of how unique the program is. The Ghana program allowed me to have an academic experience at University of Accra and to explore the country. I was able to go to all the way up to kumasi, travel to the Coast where I learned the historic stories of slaves, walk along the tree tops on a canopy walk, and learn firsthand about the unique cultures in Ghana."
-Tanya Schimek '14

"I chose the Ghana program because Africa is the birth place of mankind and I wanted to see where some of my culture and heritage originated from."
-Dre Johnson '14
"I was fortunate enough to have the opportunity to do three study abroad programs on three different continents. Each program without a doubt was an amazing experience. However, I must say that Ghana has to be my favorite place by far. The people there were absolutely amazing, and the way the program was structured could not have been any better. The program turned my life around. It's definitely an eye-opening program, and I would have done it again if I had the time to do so!"
-Jose Mejia
Dates
Winter 2019: December 28, 2018 - January 19, 2019

Winter 2020: December 27, 2019 - January 20, 2020