About the University of Leeds Summer Program
The University of Leeds is surrounded by some of the most beautiful countryside the UK has to offer. Located in the county of West Yorkshire in the north of England, Leeds is approximately 2 hours from London and 2 hours from Edinburgh. Founded in 1904, the University of Leeds is the UK's second largest university with 30,500 students from over 130 countries. Study Abroad and exchange students come to Leeds from North America and continental Europe as well as Asia, South America and Australia seeking to internationalize their student experience. The University campus is a mix of old and new. State-of-the-art learning and teaching facilities coexist with impressive landmark buildings of the late nineteenth and early twentieth centuries. Leeds is internationally renowned for research and teaching excellence. The University has won more environmental awards than any other UK university, including the 2006 Green Gown Award for Waste Management and the 2007 Award for Continuous Improvement.
Overview of the Summer School
By participating in Leeds International Summer School you will have a fantastic opportunity to live and learn in one of England's most exciting student cities. You will be able to experience the UK education system and immerse yourself in genuine British culture. You will learn from Leeds academic staff about the fascinating and beautiful area of Yorkshire, famous for its lush green scenery, long social and artistic history, and warm, friendly people! Plus, you'll earn credit at the same time!
Through experiential learning and field trips, you will spend lots of time outside of the classroom, enjoying hands-on learning that will give you insights into British culture, history and society that even the Brits will envy...

http://studyabroad.leeds.ac.uk/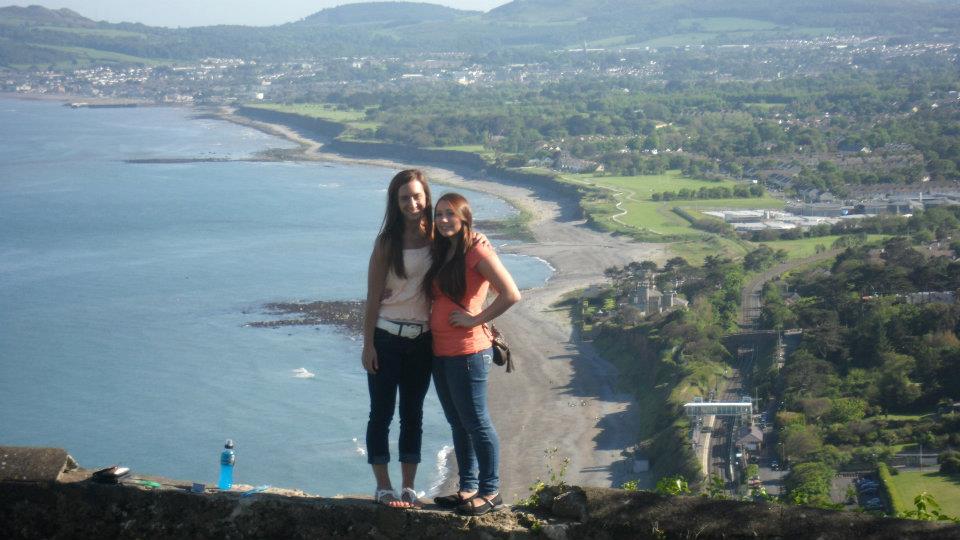 Housing & Orientation
Housing:
As a Leeds International Summer School student (LISS), you will live with other LISS students in student housing. You will have the privacy of your own room, with shared kitchen and dining facilities to socialize with other LISS students-- a great way to make friends with people from all over the world.
Cost
Fees for Brockport's England: University of Leeds Summer 2018 Program
Undergraduate Summer Program Cost: $5,460.98 (Estimated)
INCLUDES:
Tuition
SUNY International Health Insurance*
Various campus-specific fees (college fee, technology fee, etc.)**
Program Acceptance Fee
Pre-departure orientation materials
On-site orientation at Leeds
Accommodations
Some field trips and excursions
Social Activities, and
Brockport's Study Abroad Office Services
DOES NOT INCLUDE:
Passport
Meals
Transportation to and from London
Miscellaneous personal expenses
The actual amount that you will spend depends heavily on your style of living, and will vary with each individual's personal spending habits, entertainment preferences and travel choices.
Financial aid applies towards fees.
*The SUNY International Health Insurance is mandatory and will be included on the student's Brockport invoice.
**Varies depending on the SUNY campus at which the participant pays tuition.
***Study Abroad Students can get either an early bird discount if they apply by April 5th or apply for a scholarship (£500). Only one discount can be applied per student*** For more information visit the University of Leeds Scholarship and Financial Aid page or please contact our office.
http://www.leeds.ac.uk/info/130112/fees_and_funding/152/international_scholarships
Leeds Summer School £500 Santander Scholarships
Leeds will be awarding £500 Santander Scholarships to students from the USA. Scholarships will be awarded to good applicants who have a GPA of 3.2 or above, and a strong application. The Santander Scholarship application is part of the Leeds Summer School application. Students fill out this application once they have created a study abroad application on our website.
Courses
What you'll study
Modules have been carefully chosen so that you can learn first-hand what the region of Yorkshire has on its doorstep and further afield. Whether you love going to history-making gigs, listening to the greatest rock and pop music of our time, or losing yourself in a classic novel, we have academic modules that you'll wish could be a full degree. Maybe you'd rather imagine yourself a character in 'Brideshead Revisited' walking the corridors of a great country house adorned in priceless art work, or a future Olympian gearing up for the 2012 Olympics and learning how the Olympic Games began and continues – either way, we will also be able to satisfy your academic curiosities!

How the summer school works
The Summer School is 4 weeks long and is composed of two 2-week blocks, running back-to-back. Each module is worth 10 Leeds credits which is equivalent to 3 US credits, so you will go home with 6 US credits overall. You will be able to select 2 modules, one in each block:

BLOCK 1
Building Britain, 1700-1840: Industrial 'Revolution' or 'Evolution'
British Literature and the Brontës
Music in Film
Exploring the Performing Arts: Comedy in Britain
Management in Organisations: Theories, Techniques and Decision Making
Introduction to Robotics and Autonomous Systems
Wealth and Poverty: The Making of the Modern World
Introduction to Special Effects in Filmmaking
Business and Cultural Awareness: Bridging the Gap
The English Country House: A Social History

BLOCK 2
Heretics, Witches and Conspirators: A History of Fear, 1500-1700
The Path to Justice: Criminal Law and Legal Skills
Conflict Analysis in International Politics: Causes, Negotiation and Resolution
Renewable Energy Futures: Policy and Technology
Introduction to Psychology: Perception, Cognition and Emotion
Business Simulation Game: Global and Ethical Awareness in Business
Introduction to Digital Photography
Sport in the UK: Health and Performance Issues
Entrepreneurship and Society: Ideas, Opportunities and Value Creation
Featured Extras
For a preview of the excitement that awaits you, check out these great videos and links:

University of Leeds

University of Leeds Student Experience

University of Leeds Student Testimony

http://www.youtube.com/watch?v=H-AwCaSdCiE

Additional Highlights
Field Trips and Excursions
Through experiential learning and field trips, you will spend a lot of time outside of the classroom, enjoying hands-on learning that will give you insights into British culture, history and society. Every Friday is reserved for a major field trip away to a module-related destination, including an overnight visit to London, and day trips to Castle Howard, the Brontë Parsonage in Haworth and the city of Manchester where students tour iconic music scene sights. In addition to the full day trips, there are excursions closer to home during the week as part of specific modules.
Social Program
There will also be a busy social program including a welcome reception, movie nights, day trips to the coast, nearby cities and beyond. Your time in Leeds will be jam-packed with fun things to do and see, as well as living and learning in the city and region.
Dates
Summer 2018 (est.): June 30, 2018 - July 29, 2018

Important note: Please do not book your travel arrangements until you have received the official Travel Memo from your program advisor.