About the Greece and Italy: Splendors of the Mediterranean Winter Program
This course will examine the intersection of food, music, art/architecture, and culture in modern day Italy and Greece.Through guided readings, lectures, discussions, self-reflections, and international travel with guided tours/lectures, students will appraise and develop their intercultural competency, reflect on being a global citizen, and creatively synthesize their new understanding based on their experiences.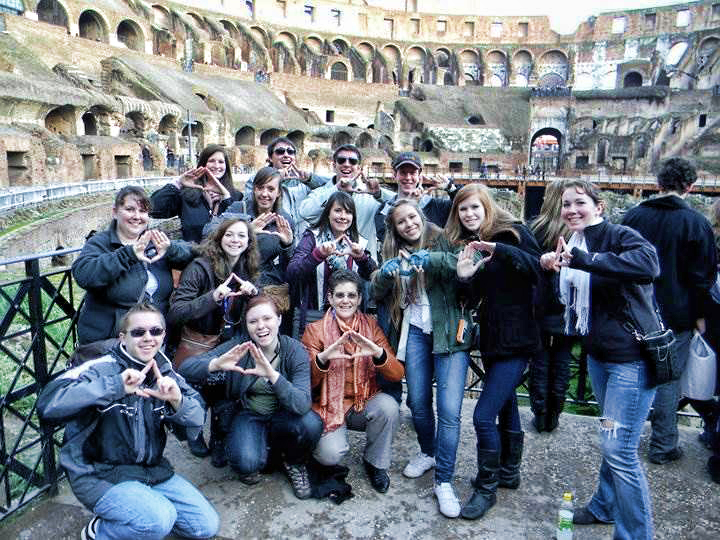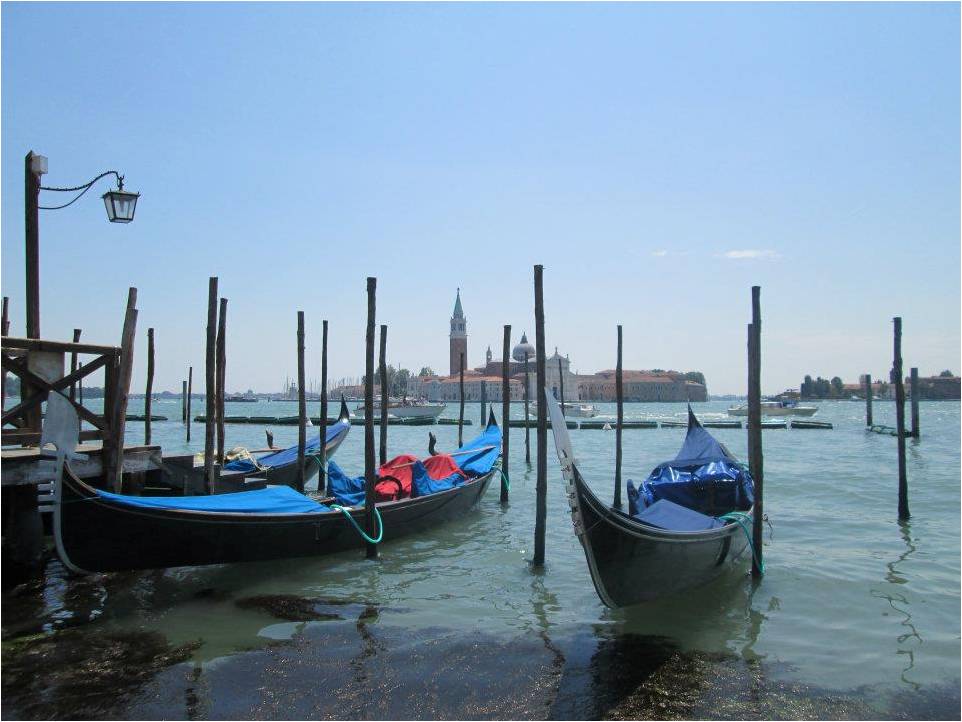 Housing & Orientation
Housing:
Participants stay in hotels throughout the program in twin rooms.
Cost
Fees for Brockport's Greece and Italy Winter program

Undergraduate Winter 19/20 Budget Sheet Cost:
$5,602.66 (Estimated - Undergraduate Cost)
$5,802.66 (Estimated - Graduate Cost)

INCLUDES:
Pre-departure materials
Tuition (3 Undergraduate Credits or 3 Graduate Credits)
Campus fees (college fee and technology fee)**
SUNY International Health Insurance*
Program Acceptance Fee
Round-trip Airfare to/from NYC area airport
On-site orientation
Hotel Accommodations in shared rooms
In-country transportation
Some meals (most breakfasts, one (1) welcome dinner & one (1) farewell dinner)
Group activities and excursions
Tour director
Brockport's Study Abroad Office Services including the presence of a Brockport Faculty Director
DOES NOT INCLUDE:
Passport
Most meals
Personal expenses (entertainment, additional excursions, shopping, laundry, telephone, etc)
Travel to and from NYC
Financial aid applies towards fees.

*The SUNY International Health Insurance is mandatory and will be included on the student's Brockport invoice.
**Varies depending on the SUNY campus at which the participant pays tuition.
No refunds are made for non-participation in itinerary activities. Refunds for cancellation are subject to administrative fees and unrecoverable costs. Final payment is due 30 days prior to departure.
Please note: The cost of this program is subject to change until November 15, 2019 depending on market conditions (exchange rate, airfare, etc.)

**This winter program is contingent upon having a sufficient number of participants enrolled in the program.
Courses
Winter 2020 Syllabus:
Italy and Greece Study Abroad Syllabus.pdf
Credits:
Participants earn three credit hours (undergraduate or graduate) for this course.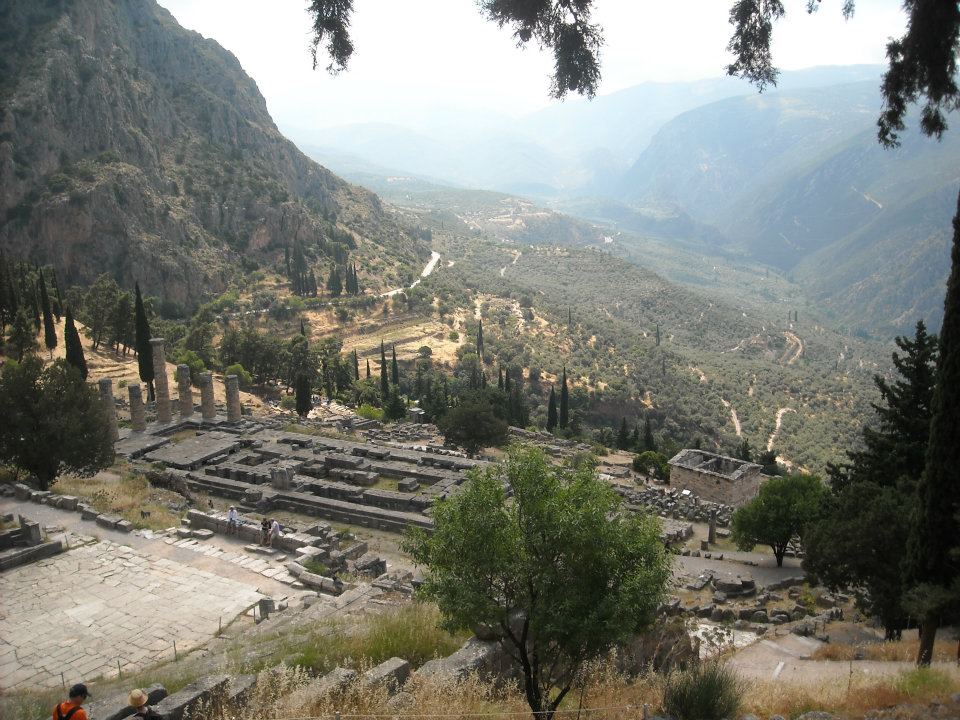 Itinerary

**Expected Itinerary:
The Brockport Office of Education Abroad and the Professor publish this expected itinerary with the intent of providing these or similar experiences for the student so he/she will have an outstanding Study Abroad Experience. We reserve the right to change specific items in the itinerary or to cancel itinerary items without replacement if we deem that financial, logistical or political conditions make it advisable to do so.


January 5
Overnight flight to Rome, Italy

January 6 // Rome
Arrive in Rome • Upon arrival there will be an orientation. In the evening, students will have a lecture on Italian language, to learn to appreciate the sound of the language, music and basic sentences and gestures. Welcome Dinner at the Restaurant 'Le Grondici' & walk to Trevi Fountain

January 7 // Rome

Visit of the Carcere Mamertino, the Roman Forum & the Palatine Hill.

Meeting with the Nationally Awarded Chef Fabio Toso at the cooking School ENGIM San Paolo. After a short talk Prof. Fabio will deliver a cooking Class. Group Dinner following the cooking class (eating the food the students and faculties prepared).

January 8 // Vatican City

Visit of Saint Peter's Basilica (including Saint Peter's Dome) & visit of the Vatican's Museums & Sistine Chapel.

January 9 // Rome

Visit of Villa Borghese and its surrounding areas.

Aperitivo Experience at the Restaurant 'Le Grondici'. Perhaps the favorite Italian tradition is the Aperitivo, a drink/light meal that takes place at the end of the workday as a kind of warm up to dinner. Despite the intensely regional character of Italian culture, this is one observance, along with Sunday mass and soccer, that you will find in almost every single town and city in the peninsula.

January 10 // Florence

Transfer to Florence by Italo Treno. Hotel check-in & guided walking tour of the city.

January 11 // Florence
Students will have the opportunity to visit the Duomo of Florence and enjoy the outstanding panorama of the city. In the afternoon participants will return to Rome.

January 12 // Rome
Free Morning

Visit of the Slow Food Association and meeting with one of the Slow Food writer and blogger, who will deliver an Olive Oil course and tasting.

January 13 // Athens
Transfer to Athens by international flight from Rome Fiumicino Airport. Transfer from the airport to the accommodation by private coach.

Introductory walking tour of Athens.

January 14 // Athens
Visit to the Acropolis museum.

Multi-site ticket covers Acropolis, Hadrians Library, Ancient Agora, Roman Agora, Keramaikos, Olympieion, Lykeion. Tickets also for Acropolis Museum & National Archaeology Museum.

January 15 // Mycenae, Epidaurus, Nafplio
Students will explore the archaeology and mythology of ancient Greece on this private full-day tour from Athens. The group will visit the archaeological sites of Epidaurus, Mycenae, and Nafplio with ease in a day. Along the way, they will discover 4th-century amphitheaters, spectacular countryside scenery, ancient ruins and listen to the guide shedding light on mythical rulers such as King Agamemnon.

January 16 // Athens
Free Morning

In the afternoon/evening, students will immerse themselves in an evening of Greek culture with this dinner and dancing experience. They will head up to the historic neighborhood of Plaka where they will sit down dinner. While they dine on traditional food, they will be entertained by folk dancers performing popular Greek dances. They will watch and take part in a traditional Greek folk dance performance.

January 17 // Athens
Visit to Exarcheia neighbourhood, including the National Archaeological Museum of Athens.

Evening gourmet food walking tour in Athens - This is a 4-hour gourmet tasting tour of Athens. The students will be taken to the streets for a walking tour of Athens' cafés, markets, delicatessens and street food haunts. They will enjoy the undivided attention of your private food-expert guide as they uncover all the secrets of Greek cuisine and learn more about the city's culinary heritage.

January 18 // Athens
Free day

Farewell Dinner

January 19 // Departure for USA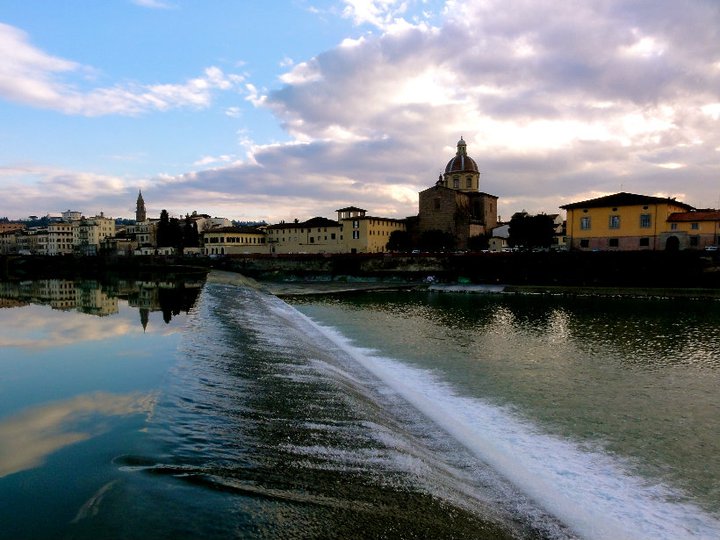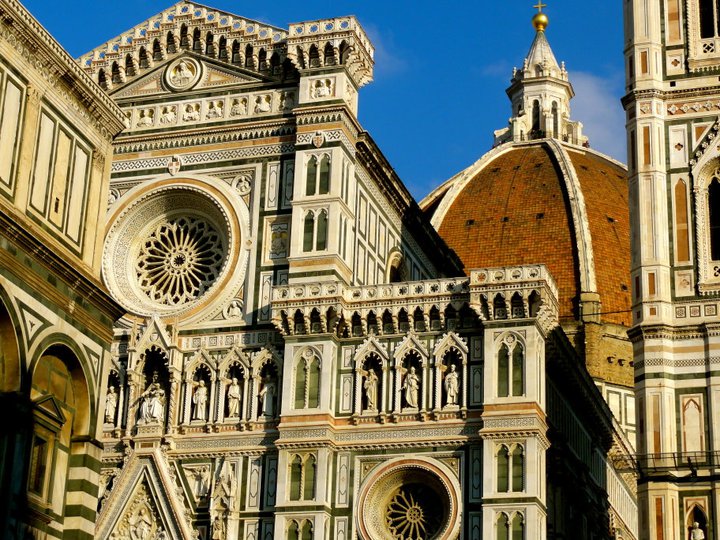 Dates
Winter 2019-20- January 5, 2020 - January 19, 2020
Testimonial
Christopher Fischer- Business Administration major, May 2019 Brockport graduate
"I traveled to Italy and Greece during the winter session of 2018. I can truly say that it was the single greatest experience of my entire life. The sights and landmarks that I witnessed were astonishing. It is one thing to read about the Canals of Venice, the Colosseum, Pompeii, and the Acropolis of Athens in a textbook, but it is completely different to be able to go and see them in person. Another amazing part of the trip is the food! Some meals were included in the program, and we had the opportunity to eat at some amazing restaurants with some amazing food! As amazing as all the sights were to see, it wouldn't have been the same without the amazing people I went on the trip with. I think my favorite part of the trip over all was all the people I had the privilege to meet. I am still friends with many of them today and still speak to them about the trip to this day! If you go on this trip, I guarantee you will have the most incredible experience of your entire life. You will be a part of a family for not just two weeks, but for a lifetime."