About The University of Stavanger Program
The University of Stavanger has approximately 8,300 students studying in three faculties- Science and Technology, Social Sciences and Arts and Education. The College at Brockport and the U.S have developed an exchange program between the Brockport Dance Department and the University of Stavanger's Department of Music and Dance.
The Department of Music and Dance offers a great variety of study programs in the performing arts. Located in the beautiful green surroundings of Bjergsted Park, close to the center of Stavanger, the Department of Music and Dance is neighbor and partner to the city's cultural life. Other park "residents" include the Stavanger Symphony Orchestra, the Stavanger Concert House and Stavanger Performing Arts School, as well as the Stavanger Concert Society and the Norwegian Institute of Recorded Sound.
The Department of Music and Dance has more than 200 students pursuing a range of courses in classical music, jazz, voice, music education, dance education and music production and recording. With a core faculty of 30 full-time and 40 part-time instructors, the Department provides a collegiate, professional performing arts environment that emphasizes close contact between students and teachers.
The Brockport Program at the University of Stavanger offers you the opportunity to:
Study in Norway at a well established University,
Receive instruction in small classes with one on one attention,
Have a total integration with students from Norway as well as international students.
Your experience at the University of Stavanger will:
Integrate you into Norwegian society,
Make you a better student,
Expand your outlook on the world,
Build your self esteem and self confidence,
Greatly enhance your career prospects.
At the University of Stavanger you will:
Live with Norwegian students in one of the university's halls of residence or off campus,
Receive a comprehensive on-site orientation to study Stavanger that will maximize the benefits of your semester of study,
Enjoy the security of a complete package of academic and non-academic support services provided by the University of Stavanger.
<iframe allow="accelerometer; autoplay; encrypted-media; gyroscope; picture-in-picture" allowfullscreen="" frameborder="0" height="315" src="https://www.youtube.com/embed/aoP6kk9SvAg" width="560"></iframe>
Visit their web site at:
http://www.uis.no/frontpage/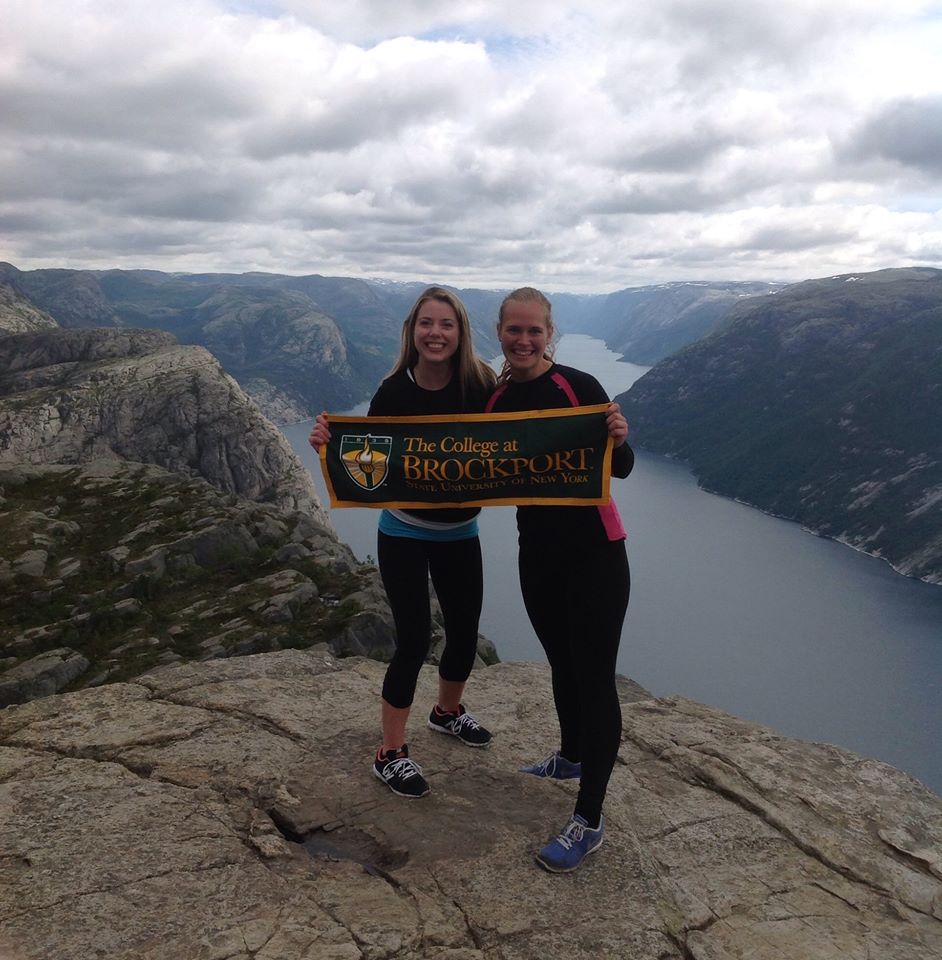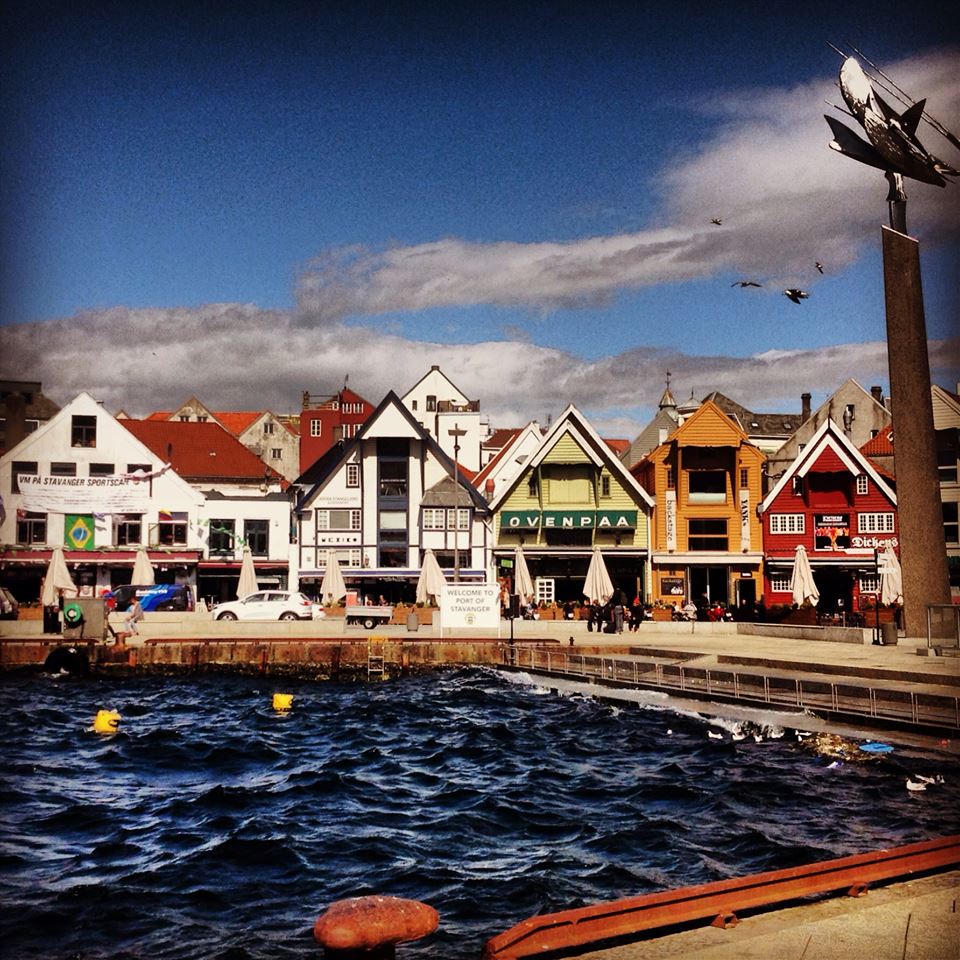 City of Stavanger
The University of Stavanger is located in Stavanger, Norway, a medium sized city located in the west of Norway on the North Sea. Stavanger is the European oil and energy capital and has strong industrial and financial clusters.
The region has people from over 180 countries and a culturally diverse profile. In 2008, the Stavanger region was designated the European capital of culture.
Visit the city website: http://www.visitnorway.com/places-to-go/fjord-norway/the-stavanger-region/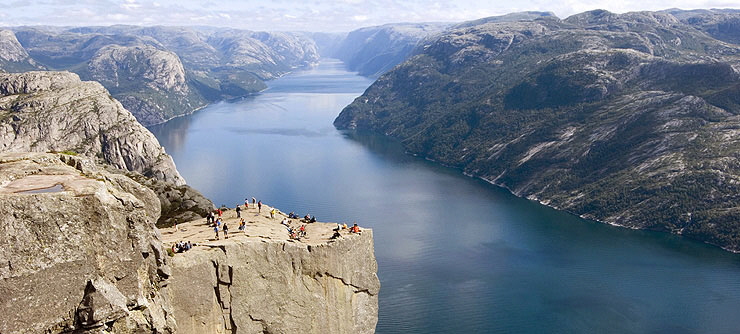 Housing & Orientation
Housing:
On campus housing for incoming exchange students cannot be guaranteed. However, the exchange coordinators shall use their best endeavors to assist students to find appropriate accommodations either on or off campus. If placed on campus, international students are offered single rooms with common kitchens and shared bathrooms.
Orientation:
Before the start of classes, each student will participate in a pre-session orientation program in Stavanger organized by the international office at the University of Stavanger. Course registration will be completed at that time.
Cost
Fees for Brockport's Norway: University of Stavanger Exchange Program

Budget Sheet for the Undergrad Program (Fall 2019)
$4,665.10 (Est. NYS Resident Cost);
$9,305.10 (Est. Non-NYS Resident Cost)

Budget Sheet for the Undergrad Program (Spring 2020)
$4,765.02 (Estimated - NYS Resident Cost)
$9,355.02 (Estimated - Non-NYS Resident Cost)

INCLUDES:
TUITION (at Brockport and at the University of Stavanger)
Program acceptance fee
Pre-departure orientation materials
On-site orientation upon arrival at the University of Stavanger
Advisement and Counseling
University of Stavanger's Study Abroad Office Services
Brockport's Study Abroad Office Services
SUNY International Health Insurance*
Various campus-specific fees** (college fee, technology fee, etc.)
DOES NOT INCLUDE:
Passport
Housing (estimated: $1,500-$2,500)
Airfare to and from Norway
Transportation while in Norway
Study permit
Round trip airfare & hotel in New York City (must make appointment with embassy & apply in person for study permit)
Textbooks and supplies
Meals (if in self-catered housing)
Personal Expenses
As a very rough guide, a participant in the Brockport Norway Program will need to budget approximately $500 to $600 per month, to pay for daily local travel, textbooks and other school supplies, entertainment, meals and other necessities.
This estimate does not include the purchase of clothing; travel in Norway outside of the excursions/field trips organized by the program.
The actual amount that you will spend depends heavily on your style of living, and will vary with each individual's personal spending habits, entertainment preferences and travel choices.
Financial aid applies towards fees. Please be sure to check with the Financial Aid Office at your home school. If applying or receiving financial aid, you will need to give the Financial Aid Office (at your home school) a copy of your acceptance letter and budget sheet.

---
*The SUNY International Health Insurance is mandatory and will be included on the student's Brockport invoice.
**Varies depending on the SUNY campus at which the participant pays tuition.
The cost (and items included in the cost) as listed on the website are subject to change and should be considered estimates. Final budget sheets will be mailed to the student prior to departure and usually upon acceptance.
Courses
Courses:
Follow this link to view the courses available at Stavanger: http://www.uis.no/category.php?categoryID=10636
Credits:
As a rule, participants normally enroll in a 15-credit program.
Curriculum:
The Department of Music and Dance provides a genuine international environment with students and staff from Europe, North America, Asia and Africa. Exchange students can choose to follow specially designed courses or parts of Stavanger's degree program.
View a list of the possible academic subjects offered by the University of Stavanger as well as all of Brockport's university programs in Europe, here:
Academic Subjects- Programs in Europe.pdf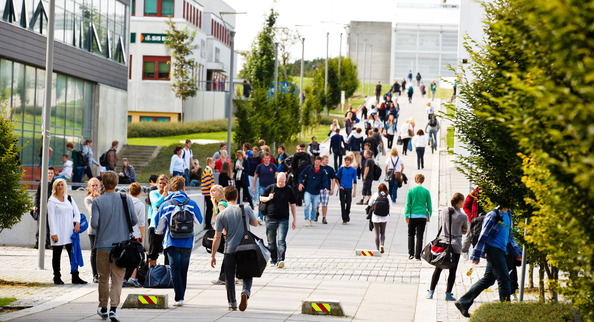 The Norwegian Outdoor Life Program
Love the outdoors? Want to spend a semester abroad skiing, surfing, hiking, fishing, and climbing... all while earning college credit? Then this Norweigian Outdoor Program is just for you! This program is available during the Spring Semester only. The program will provide students with insight into Norwegian outdoor life. There will be an emphasis on the acquisition of outdoor life skills, experiences and educational challenges in a professional and social environment that will be gained through various activities. Students will gain knowledge of and skills in communicating and providing guidance in outdoor education, which takes place in different natural environments, ranging from the coast to high mountains in the district.
For more information, please review the program brochure:
Norway Outdoor-UiS- (2).pdf
Dates
Spring 2021 (est):
January 4th- June 25th
Fall 2020 (est.):
August 10th - December 22nd
Dance Program:
Spring 2021 (est):
January 2nd - June 15th
**Estimate of Fall 2020 Dance Program Dates TBD
Important note: Please do not book your travel arrangements until you have received the official Travel Memo from your program advisor.