About the Beijing Summer Program
Brockport's summer program in Beijing is a unique program offering students one of three tracks of study to choose from: humanities, science, or language immersion. Along with living in Beijing, students will travel to some places for first experiences of traditional Chinese culture.

Beijing is China's second largest city and the political and cultural center of China. It is renowned for its lavish palaces, temples and huge stone walls. It is an ideal location for study abroad students to experience the culture and dynamic energy of China. Brockport's program in Beijing offers students the opportunity dive deep into the culture.
Housing & Orientation
Housing:
On campus dorms:
Peking University has double occupancy dorms for foreign students that are equipped with
private bath, air conditioning, TV, internet access, and telephone. The majority of students live
in on campus housing.

Off campus hotel:
This option is about a five to ten minute walk from the hotel to campus. The facilities are exactly
the same as on campus dorms. In case, on campus dorms are full, the program will contract
with the hotel to house students.

Off campus apartments:
Off campus apartments are available on a limited basis and are subject to approval.
They are located in Chinese residential neighborhoods with air conditioning, TV, internet access, telephone, bath, plus a kitchen. It is about 30 minutes in distance (2 bus stops) to campus. The big advantage is that students live amongst and interact with Chinese citizens, a great way to understand culture and improve language skills.

Homestay:
Homestay is available for immersion Chinese students who desire to mix with Chinese families upon request.

*Note: For immersion students, there will be a Chinese roommate for all off-campus apartments, who will take care of facility issues and to make sure students are speaking Chinese only or answering language related questions.

Activities:
The following activities are organized with the participation of Chinese students in Beijing. The purpose is to increase interactions between American and Chinese College students. The weekend excursions include:
The Great Wall
Forbidden City and Tian'anmen Square
Summer Palace
798 Art Zone
Lama Temple, a unique place inside the city of Beijing that reflects Tibetan Buddhism
There is also a study trip included:
Pingyao: A well-preserved ancient Chinese town in Shanxi Province. Recognized by UNESCO as a World Cultural Heritage site, the city offers a journey to the past amidst its old streets and houses with their unique NOrth China architecture, its temples, its shops and its banks that were considered to be the oldest in China.
Cost
Fees for Brockport's Beijing, China Summer 2019 Programs:
Undergraduate Summer Program Costs:
$7,025.68
(Estimated 8-Credit Language Immersion Cost)
$7,142.16
(Estimated 9-Credit Humanities or Science Program Cost)
INCLUDES:
Tuition
SUNY International Health Insurance*
Various Campus-Specific Fees (college fees, technology fee, etc.)**
Program Acceptance Fee
Pre-Departure Orientation Materials
On-Site Orientation program in China
Housing
Excursions
Program Related In-Country Travel
Brockport's Study Abroad Office Services
Does Not Include:
Transportation to and from Beijing, China
Passport
Visa
Meals
Miscellaneous Expenses
The actual amount that you will spend depends heavily on your style of living, and will vary with each individual's personal spending habits, entertainment preferences and travel choices.

Note: We strongly recommend that you purchase trip insurance to cover loss of luggage, cancelled/missed flights, missed/cancelled program, etc. In the event that you cannot attend a program (for example, with a medical emergency or U.S. State Department Travel Warning), such insurance can cover loss of program fees resulting from a cancelled program.


Financial aid applies towards fees.
*The SUNY International Health Insurance is mandatory and will be included on the student' Brockport invoice.
**Varies depending on the SUNY campus at which the participant pays tuition.
Courses
Students participating on the Beijing summer program will choose one of three programs/tracks to participate on: Language Immersion, Humanities or Science. Students who choose the language immersion track will earn 8 credits and students who choose the humanities or science program will earn 9 credits.
Track A: Language Immersion
The language immersion program track is oriented towards intensive language training in the midst of Chinese social environment. This track is for those students who want to focus on completely immersing in Chinese language and culture. The purpose is to drastically improve Chinese proficiency and to master various language skills within a short period of time. Students will earn
8 credits
and will have a placement test upon arrival so that they will be placed into a class suitable for their levels. The immersion track is at all levels.
Track B: Humanities Program
If a student chooses the humanities program track, they will take a Chinese language class and two other humanities classes (see course descriptions below.) Students on this track will earn
9 credits.
Chinese Language (3 credits)- Chinese language classes are designed for students who desire to learn Chinese part time while taking other area studies courses. A minimum of 9 hours per week is required. The average class size is under 10 students. Except the absence of language pledge, the instructional methodologies and contents are the same as Chinese immersion program. Students will be placed into the suitable level according to their placement test grades.

Insights into Chinese Culture (3 credits) This course offers a kaleidoscopic view of the foundations of Chinese culture. It encompasses both the Great Tradition as in intellectual discourses and the Little Tradition as in the folk traditions of life. It is organized as a topical approach to various facets of Chinese society and culture wherever possible, the clash of accommodations of tradition with modernity will be discussed, analyzed and debaed. Students are required to read all the materials and actively participate in class activities.

Chinese Cinema as Cultural Translation (3 credits) China experienced great social and economic transformations in the past 30 years. As people's ways of life change, so do their values and attitudes. This course studies group of selected narrative films produced in the last two decades as tests of self-presentation in which the Chinese reinvent themselves as well as their past. These films that depict modern Chinese experiences-including colonial experience and global diaspora-are also to be looked at as attempts on the part of the directions to negotiate prevailing and countervailing cultural values.

China in Transformation (3 credits) This course analyzes the transformation of China from a traditional type of society to a modern nation. The dynamics of history will be analyzed by focusing on two major themes, nationalism and communism. Major events in the past such as the Taiping Rebellion, the May Four Movement, and the Communist victory will be selectively and emphatically explored.

**NOTE: Students can only choose one course between Chinese Cinema as Cultural Translation or China in Transformation.
​
Track C: Science Program
If a student chooses the science program track, they will take a Chinese language class, intro to electronic engineering and a Chinese history class (see course descriptions below.) This track is open to all students and you
do not
need to be an engineering student to participate as it only has one introduction to engineering course. Students on this track will earn
9 credits.
Student Testimonials
"China is unlike anything you'd expect. The program is phenomenal, the people are unforgettable, and the experience is priceless. My travels and studies in China have provided limitless possibilities in my personal, spiritual and academic life. It has been my cradle, and I could never regret it."
-Heather Benson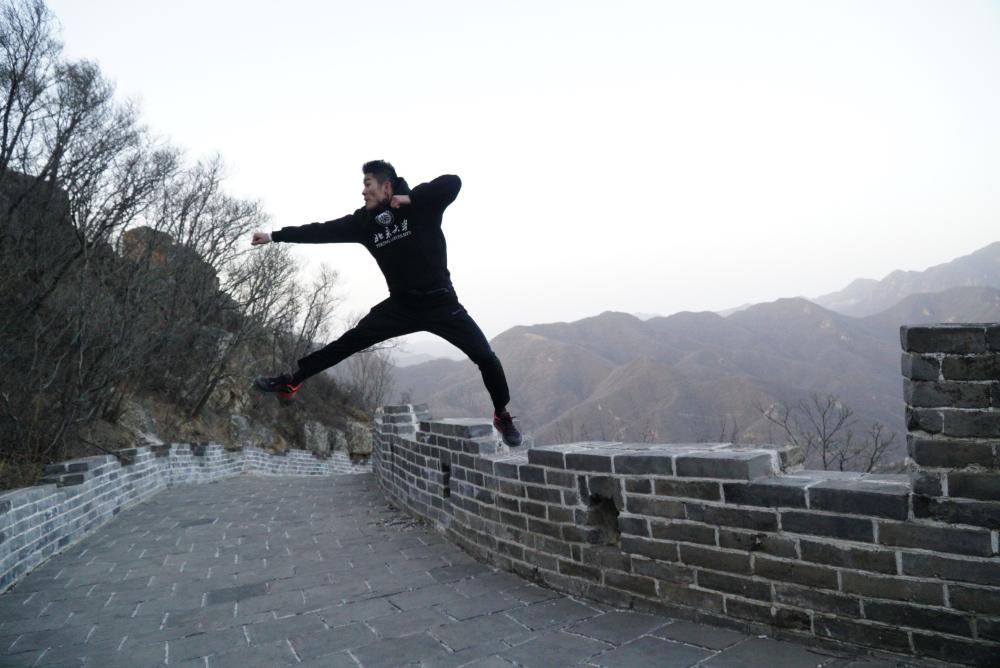 "I was always skeptical about reading other people's testimonials and as an ABC (American Born Chinese), I never had a desire to go to China. But in these last few months abroad, my entire perception of China as a whole has changed. From the economic growth, sheer population size and technological advancements, it is vivid why China is considered one of the most powerful countries."- Kevin Zhang
Dates:
Summer 2020 (estimated): June 13, 2020- August 08, 2020

Important note: Please do not book your travel arrangements until you have received the official Travel Memo from your program adviser.