About the Beijing Summer Program
SUNY Brockport partners with the Chinese Studies Institute, within the history department at Peking University, to offer students this summer study abroad program in Beijing. It is a unique opportunity for students to completely immerse themselves in the Chinese language and culture. Along with living in Beijing and having access to all the city offers, students will travel to several historic sites in the area, and participate in an end-of-program study trip.

Beijing is China's second largest city, and the political and cultural center of China. It is renowned for its lavish palaces, temples, and huge stone walls. It is an ideal location for study abroad students to experience the culture and dynamic energy of the nation.
Housing & Orientation
Students have several accommodation options while studying abroad in China
On campus dorms:
All dorms consist of double occupancy rooms with private bathrooms, air conditioning, a TV, a telephone, and internet access.
Off campus hotel:
If all on-campus forms are full, the program will contract with local hotels to house students. The facilities are exactly the same as on-campus dorms, and they are usually only a 5-10 minute walk to campus.
Off campus apartments:
Off campus apartments are available on a limited basis and are subject to approval. They are located in local residential neighborhoods and typically include air conditioning, a TV, internet access, a telephone, bathroom, and kitchen. They are usually about 30 minutes(2 bus stops) to campus. Students will be paired with a Chinese roommate to help address any facility issues and ensure they maintain the language pledge.
Home-stays:
Home-stays are available for students who desire to mix with Chinese families, upon request.
Cost
Fees for Brockport's Beijing, China Summer 2019 Programs:
Undergraduate Summer Program Costs:
Estimated Cost for Summer 2019:
$7,025.68
INCLUDES:
Tuition
Program acceptance fee
Various campus-specific fees (college fees, technology fee, etc.)**
SUNY International Health Insurance*
Pre-departure orientation materials
On-site orientation
On-campus accommodations
Weekend excursions and study trip
Program related in-country travel
Brockport's Study Abroad Office Services
DOES NOT INCLUDE:
Transportation to/from Beijing
Passport
Visa
Meals
Miscellaneous Expenses

Financial aid applies towards fees.
The actual amount students spend will vary according to their personal spending habits, entertainment preferences, and travel choices.

*The SUNY International Health Insurance is mandatory and will be included on the student' Brockport invoice.
**Varies depending on the SUNY campus at which the participant pays tuition.
Courses
Language Immersion:
This program is oriented towards intensive language training in the midst of Chinese social environment. Students will take one Chinese Language course during the program and earn 8 credits toward their degree. Class sizes are kept to five students or less, to facilitate deeper understanding of the material. The course will cover vocabulary, grammar, and sentence patterns, and will consist of different skills practice, oral practice sessions, and one-on-one tutorial sessions. Students take a proficiency exam prior to the start of classes, and are placed in a course that matches their skill level.

Language Pledge:
A key component to the Beijing summer program and subsequent language immersion, is the required Language Pledge. Students commit to only speak in Chinese on class days, or only speak in English to ask questions regarding the language. This is strictly enforced, both inside and outside the classroom, to help students drastically improve their Chinese proficiency and master various language skills within a short period of time.
Excursions and Study Trip
Several weekend excursions are organized throughout the program, allowing international participants to interact with local Peking students. This summer will include visits to the following locations:
Forbidden City - considered China's best-preserved imperial palace and the largest ancient palatial structure in the world
Great Wall - constructed over several centuries, it is an awe-inspiring feat of ancient defensive architecture
Summer Palace - considered by many to be the best preserved imperial garden in the world
798 Art Zone - a host of decommissioned factory buildings leased to local artisans, who used their walls and facades as canvases
Lama Temple - located in Beijing, it is home to the Gelug School of Tibetan Buddhism

After classes finish, students will also partake in a short study trip to the ancient town of Pingyao. Located in the Shanxi Province, Pingyao is recognized by UNESCO as a World Cultural Heritage Site. The town offers visitors a blast to the past, as many of its streets, houses, temples, and shops still boast the unique North Chinese architecture. The town's banks are also considered to be the oldest in the nation!
Student Testimonials
"China is unlike anything you'd expect. The program is phenomenal, the people are unforgettable, and the experience is priceless. My travels and studies in China have provided limitless possibilities in my personal, spiritual and academic life. It has been my cradle, and I could never regret it."
-Heather Benson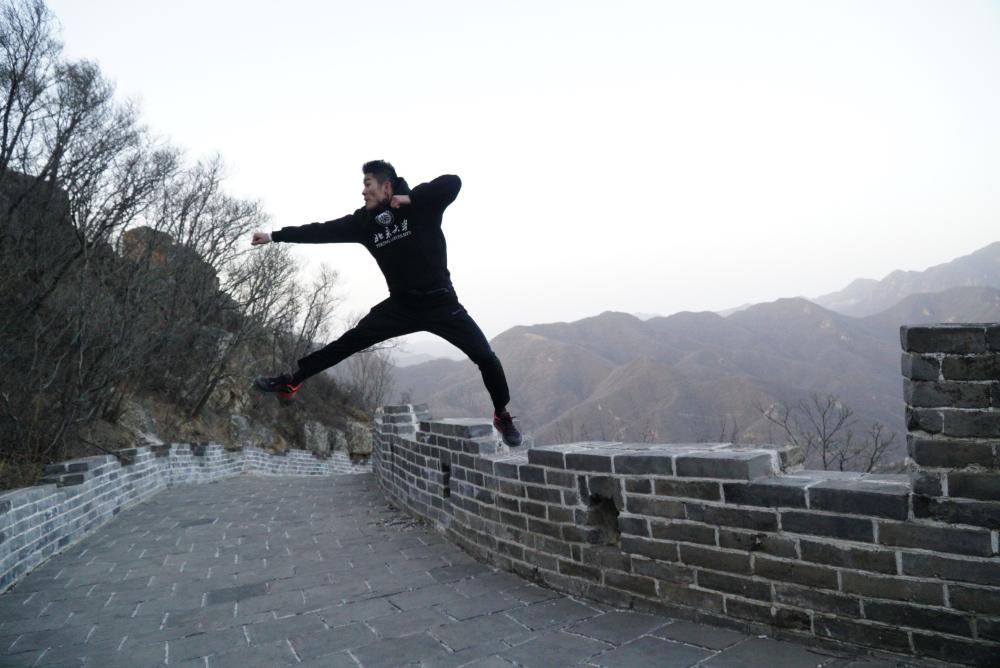 "I was always skeptical about reading other people's testimonials and as an ABC (American Born Chinese), I never had a desire to go to China. But in these last few months abroad, my entire perception of China as a whole has changed. From the economic growth, sheer population size and technological advancements, it is vivid why China is considered one of the most powerful countries."- Kevin Zhang
Dates:
Summer 2020 (estimated): June 13, 2020- August 08, 2020

Important note: Please do not book your travel arrangements until you have received the official Travel Memo from your program adviser.