About Costa Rica: Community Health Clinical (Intersession)
This clinical nursing course will allow students to complete the Community Health Nursing clinical course, NUR 445, in Costa Rica. Students will learn about the physical and sociocultural environment of the "Ticos" and learn about the public and private health care systems in the country. Students will observe, and occasionally provide, care to clients of various ages in a variety of community-based clinical settings under the direction of a Brockport Nursing faculty member and Costa Rican clinicians.
The Brockport Costa Rica Program offers you the opportunity to:
Gain community-based and community-focused nursing experience in a foreign country; offering you the opportunity to expand your worldview and knowledge of healthcare,
Receive clinical instruction in the care of community-dwelling individuals, families, and special populations in the province of San Jose, Costa Rica,
Improve your communication skills in Spanish and English,
Work, collaboratively, with health care professionals from another culture.
Acquire valuable skills in the care of Latino children and adults; skills that will be transferrable to work environments serving the growing Latino populations of the U. S.
Clinical Objectives:
Students will:
Integrate theories and concepts from nursing, liberal arts, sciences and humanities into professional nursing practices,
Utilize the nursing process to provide holistic care through primary, secondary, and tertiary preventions with clients in a variety of healthcare settings,
Communicate effectively in therapeutic and professional relationships,
Engage in evidence-based practice in the care of clients,
Articulate a professional philosophy that reflects autonomy, advocacy, accountability, responsibility and ethical decision making,
Collaborate with individuals, families and interdisciplinary team members to promote optimal client stability,
Integrate skills of critical thinking, management and leadership to promote client wellness to improve healthcare delivery,
Evaluate nursing care outcomes within the context of client's values.
Your experience with the Costa Rica Program will:
Be one of cultural immersion (housing, food, language, religion, etc.).
Enhance your understanding of the benefits and challenges of having dual-healthcare systems within a country: private insurance and national health-coverage systems.
Prepare you to be a culturally competent community health nurse.
Build your self-esteem and self-confidence as a clinician.
Build your understanding of public health nursing approaches to health promotion and disease prevention.
Greatly enhance your career prospects!
In Costa Rica, you will:
Spend 15 days learning about the country and its governmental systems and people.
Receive a comprehensive orientation to the laws and layout of the region where you will spend most of your time and the Spanish dialect used in that region; which will maximize the benefits of your clinical nursing experience.
Enjoy a complete package of academic and non-academic support services provided by Brockport.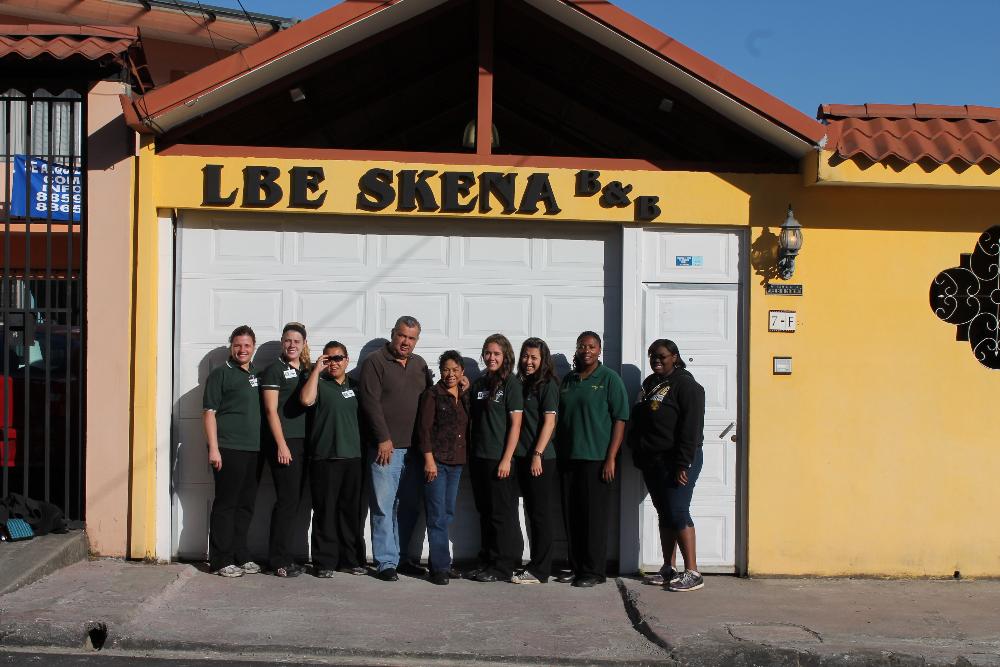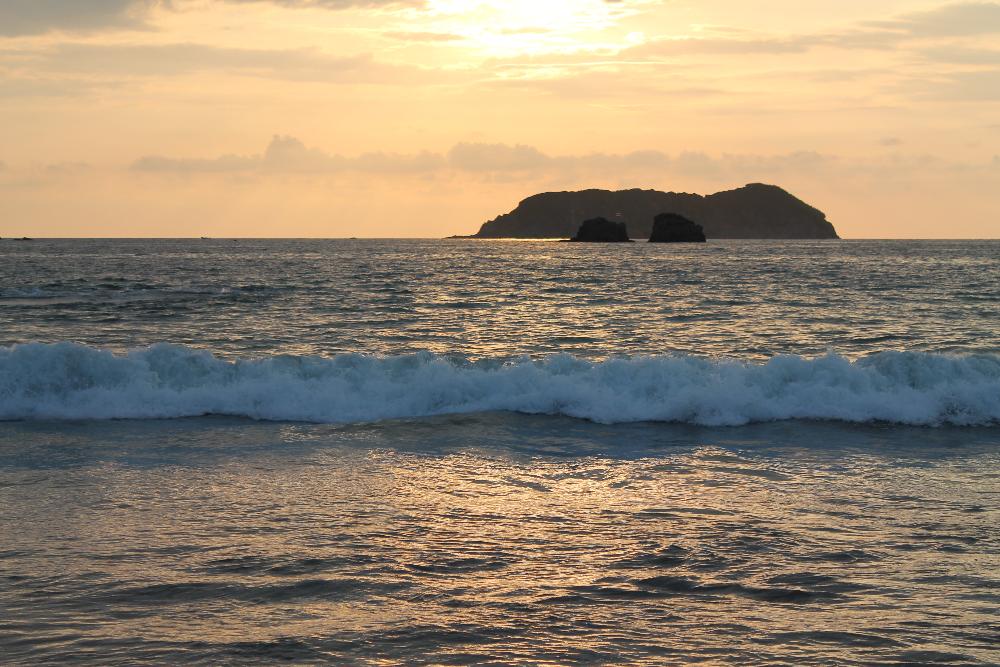 For more program information, please contact the faculty leader: Dr. Tamala David, tdavid@brockport.edu
Housing & Orientation
Students and faculty will stay at the LBE SKENA HOSTEL during most of the trip. LBE SKENA HOSTEL is a family-owned hostel located in Las Cascadas de Desamparados, not too far from La Escuela de Idiomas, where students and faculty will participate in Spanish language instruction. The hostel lies in a friendly district at the foot of a natural reserve and near a sports park. The hostel has five small apartments; one of which will be used by the professor and the others assigned to students based on gender and number. Each apartment contains multiple bed, a shared kitchenette, and a shared bathroom. The common areas outside of the apartments include: a dining area, a meeting room, a TV room, a recreation room, and a powder room. Free Wi-Fi is available.
Hostel services to the group will include: 3 meals per day; one-time, personal laundry service (at the end of the first week); airport transportation; and transportation to and from clinical sites. Spanish and English are spoken by most members of the host family; the transportation personnel do not speak English. The hostel's web site is www.lbeskena.com
Rules are broadly similar to most US dormitories, including, no smoking, no large gatherings after mid-night, and respect for fellow residents and neighbors of the district.
Cost
Fees for the Brockport Costa Rica Community Health Clinical Winter Program
Budget Sheet for Winter 19/20 Program: $3,335.08 (Estimated)
INCLUDES:
Program Acceptance Fee
Tuition
Campus-specific fees (College Fee and Technology Fee)*
Mandatory SUNY Health Insurance**
Pre-departure Materials
On-site orientation program in San Jose
Housing
Most meals
Most Program Transportation
Round-trip Airfare to/from Costa Rica (either from/to Rochester or NYC)
Airport Transportation
Laundry service (once a week)
Spanish Classes
Excursions
Placement of student in a clinical site
Brockport's Study Abroad Office Services.
DOES NOT INCLUDE:
Passport
Some Meals
Personal/Miscellaneous expenses
We strongly recommend that you purchase trip insurance to cover loss of luggage, cancelled/ missed flights, missed/cancelled program, etc. In the event that you cannot attend a program (for example, with a medical emergency or U.S. State Department Travel Warning) such insurance can cover loss of program fees resulting from a cancelled program.
The actual amount that you will spend depends heavily on your style of living, and will vary with each individual's personal spending habits, entertainment preferences and travel choices.
Financial aid applies towards fees.
*Varies depending on the SUNY campus at which the participant pays tuition.
**The SUNY International Health Insurance is mandatory and will be included on the student's invoice.
The cost (and items included in the cost) as listed on the website are subject to change and should be considered estimates. Final budget sheets will be mailed to the student prior to departure and usually upon acceptance.
Courses
Credits
Students will receive 2 credits for the program.
Those students who take the NUR 445 Wintersession must have successfully completed NUR 444 during the previous semester. Both NUR 444 and NUR 445 must be completed, successfully. If one course is not completed, successfully, both courses will need to be repeated. See department handbook for further policies. NUR 445 is graded on a pass/fail (S/U) basis.
What are the clinical hours?
Students will complete at least 48 hours of clinical under the direction of a Brockport Faculty member in conjunction with Costa Rican clinical staff. Clinical hours will range from 7am – 4pm M – R during the first and second weeks of the trip.
What should students wear?
Nursing students who participate in this program will wear their nursing uniform appropriate for community health nursing clinical which includes green polo and Khaki pants. Students must wear their school identification badge at all times during clinical.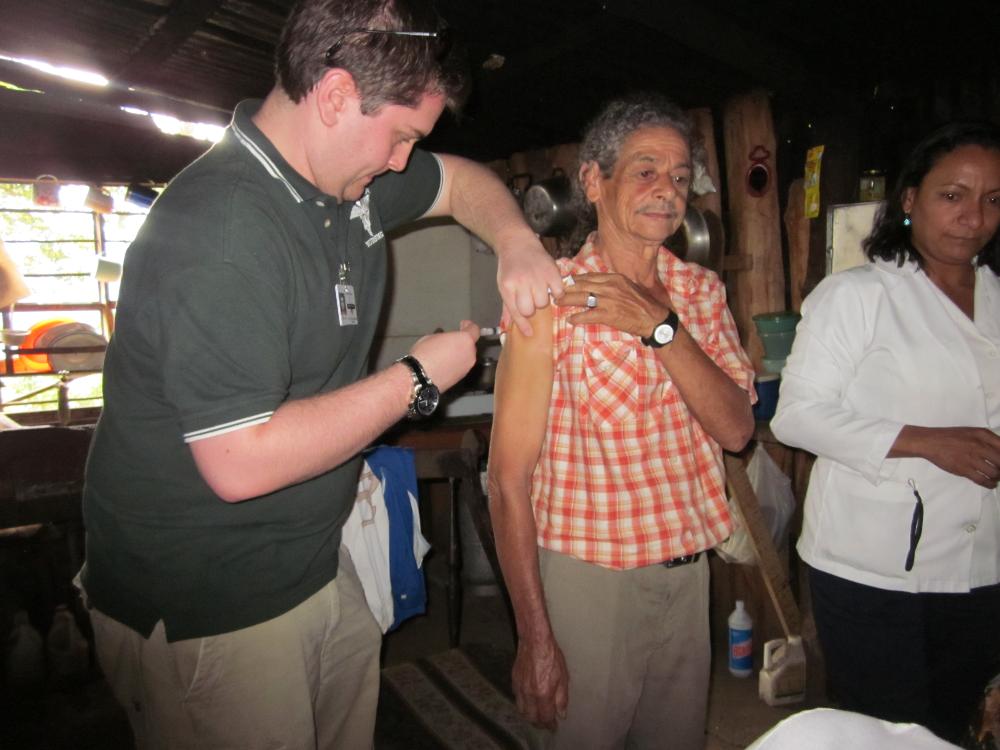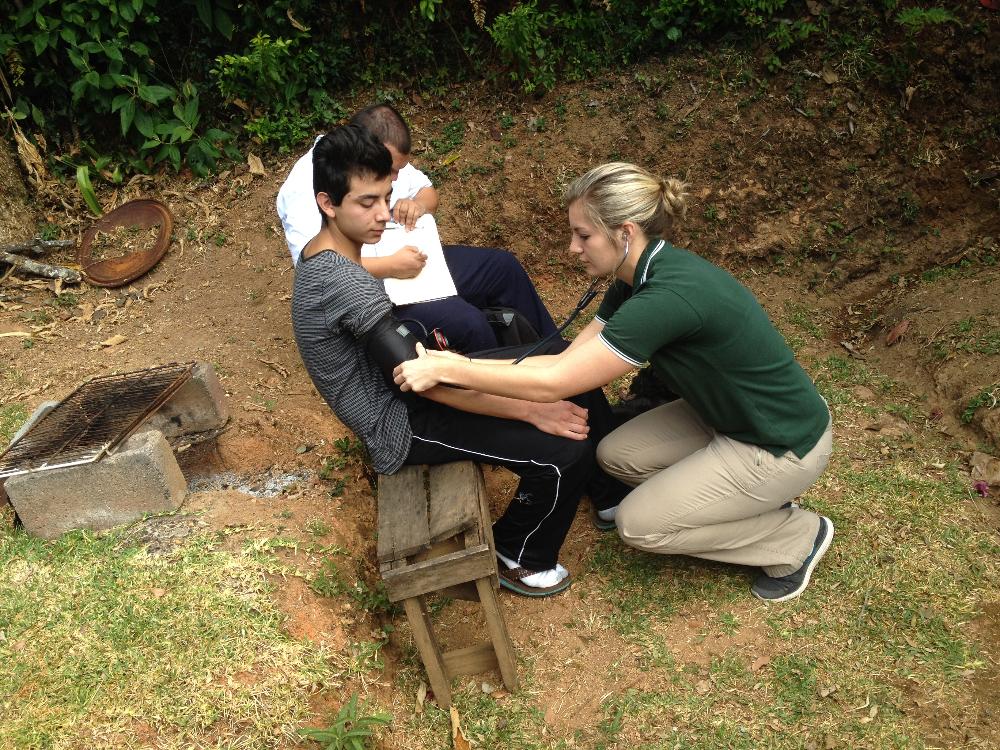 Dates
Winter 2019/2020:
January 3rd- January 17th, 2020