John Cabot University
, founded in 1972, is an independent, four-year liberal arts university offering undergraduate degrees and study abroad programs to English-speaking students from all over the world.
John Cabot is located in Rome, Italy, along the banks of the Tiber River in the vibrant Trastevere quarter, on the grounds of the prestigious Accademia Nazionale dei Lincei, where Galileo worked. A 15-minute walk takes you to the Vatican, the Sistine Chapel, and Castel Sant'Angelo, the hiding place of the popes during the Guelf-Ghibelline wars of the Middle Ages. In another direction you'll find the Pantheon, built as a Roman temple in 25 BC, and the beautiful Piazza Navona. And yet in another direction you'll be walking through the Roman Forum to the Colosseum. The neighborhood surrounding JCU is characterized by small cobblestone streets and outdoor cafes – the perfect place to study and meet with friends as you enjoy the historic center of Rome.
Over 8,000
American students have studied abroad at JCU. But what makes JCU such a special place? It combines the academic quality of an independent, accredited university while giving you the services and care of a study abroad program.
Visit their website:
http://www.johncabot.edu/
Watch this Youtube video about studying abroad at JCU: https://www.youtube.com/watch?v=JqKvysRnuAw&feature=youtu.be

At John Cabot University, you will:
Be part of a lively, international student community from 50 countries
Find small, engaging classes (average size 15 students) where professors and students get to know each other
Choose from 200 challenging courses taught in English each term, most with an international emphasis
Benefit from JCU's regional accreditation, which facilitates academic credit and financial aid transfer
Take on-site classes at historic locations in Rome
Go on study trips and extra-curricular activities throughout Italy
Have an authentic Italian living experience in the heart of Rome
Career services and competitive internships to help you leverage your study abroad experience and build your international resume
Take advantage of your location and see Europe
Find a charming, historic campus in the center of Rome and a more modern campus nearby on the Tiber River--both offer full wi-fi coverage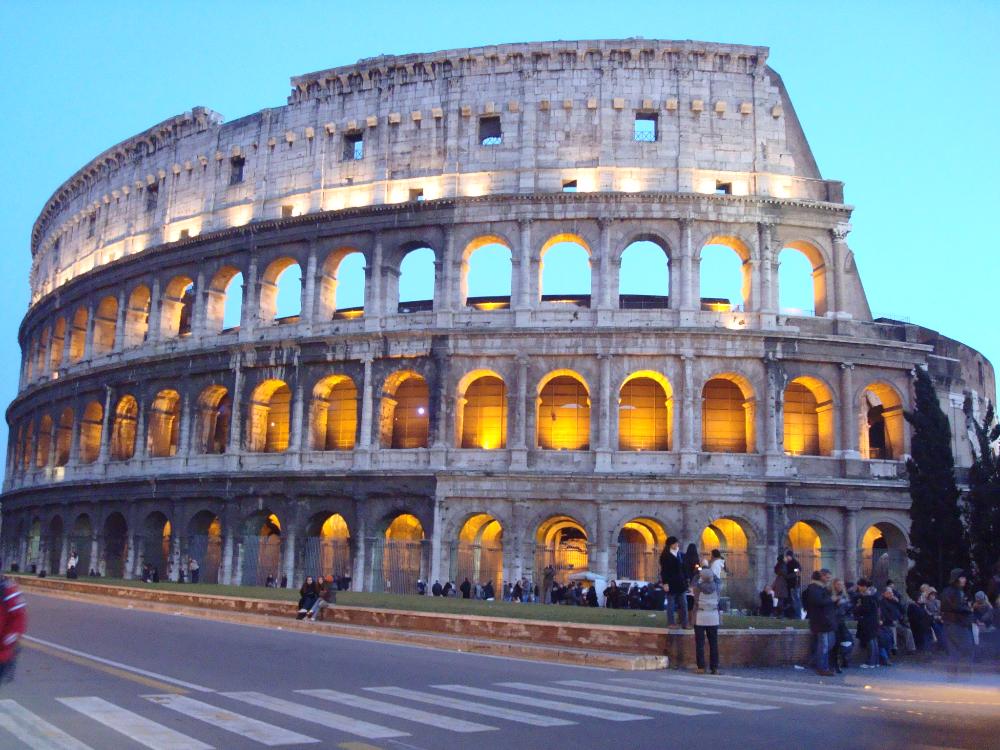 Housing & Orientation
JCU Housing provides shared accommodation to students in residential areas in order to promote an authentic study abroad experience in support of the overall mission of the University. Students housed with JCU are given the opportunity to live like Romans and should be mature, open to new experiences, and ready for an international 'off-campus' housing experience. Living in JCU Housing will give students a better understanding of urban Italian life.
Gianicolo Residences is the most popular housing at JCU so it can fill up quick. Students who apply by the program deadline should be fine to get a spot in the residence. Other housing options are also available if the Gianicolo Residence. Below are some photos from the Gianicolo Residence.
The Gianicolo Residence is JCU's apartment-style, academic living community in Trastevere, just a 5 minute walk from the Guarini Campus and a 10 minute walk from the Tiber Campus. The building has 70 independent apartments housing 255 students. The apartments function as fully independent living units which include an equipped kitchen, 1-2 bathrooms, and a common area.
All students in JCU Housing are assigned Resident Assistants who are available to help students in their residential life experience while at JCU. Resident Assistants live in the same neighborhoods as students and are available to answer questions, organize events and generally assist students adjust to Roman life. JCU also provides a limited meal plan that can be used at the Tiber Cafe in the Tiber Student Center. Participating students are issued vouchers that can be used for a full meal at lunch time.
JCU Housing is committed to providing
:
Locations in safe neighborhoods
Appropriate student living environment
Trained Resident Assistants who can help with the transition to Roman life
Access to public transportation and shopping
Autonomous apartments which allow interaction with local Romans
Characteristics of JCU Housing
:
Apartments vary in design and aesthetics, but all provide a shared bedroom, shared bathroom and fully-equipped kitchen (to Italian standards, including a washing machine, but no dryer or dishwasher).
The majority of apartments are located within a 30 minute walk and/or ride via public transportation.
Apartments are maintained by long-term JCU contractors.
Utilities, such as gas and electric, are included in the price.
Take a peek inside a Gianicolo apartment
:
http://www.youtube.com/watch?v=VWzV_w2s6wE
Cost
Fees for Brockport's John Cabot University, Italy Program

Budget Sheet for the Undergrad Program (Fall 2019):
$19,565.18 (Estimated - Housing in Trastevre/External Housing)
$20,715.18 (Estimated - Housing in Gianacolo Housing)
$20,815.18 (Estimated - Housing in Gianicolo Housing)

INCLUDES:
Tuition (up to 17 credits)
Program Acceptance Fee
SUNY International Health Insurance*
Various campus fees** (college fee, technology fee, etc.)
Basic shared accommodation***
Pre-departure Orientation Materials
On-site orientation and counseling at John Cabot University
Computer lab fee
Social and Cultural Activities
Brockport's Study Abroad Office Services
DOES NOT INCLUDE:
Transportation to and from Italy
Transportation while in Italy
Student Visa/permit of stay
Round-trip airfare and hotel in New York City to obtain visa
Single housing option
Passport
Meals
Text books and Supplies
Additional Tuition (for above 17 credits)
Personal Expenses
The actual amount that you will spend depends heavily on your style of living, and will vary with each individual's personal spending habits, entertainment preferences and travel choices.

Note: We strongly recommend that you purchase trip insurance to cover loss of luggage, cancelled/missed flights, missed/cancelled program, etc. In the event that you cannot attend a program (for example, with a medical emergency or U.S. State Department Travel Warning), such insurance can cover loss of program fees resulting from a cancelled program.

Financial aid applies towards fees. Please be sure to check with the Financial Aid Office at your home school. If applying or receiving financial aid, you will need to give the Financial Aid Office (at your home school) a copy of your acceptance letter and budget sheet.

*The SUNY International Health Insurance is mandatory and will be included on the student's Brockport invoice.

**Varies depending on the SUNY campus at which the participant pays tuition.

***Program Cost will vary if the student selects single accommodations instead of shared accommodation
The cost (and items included in the cost) as listed on the website are subject to change and should be considered estimates. Final budget sheets will be mailed to the student prior to departure and usually upon acceptance.
Courses
Credits:
Participants will normally earn 12-15 credits for a semester at John Cabot University (usually 4 courses). For course listings and syllabi, click here.

Courses:
Art History
Business Administration
Classical Studies
Communications
Economics and Finance
English Literature
History
Humanistic Studies
International Affairs
Italian Studies
Marketing
Political Science
View a list of the possible academic subjects offered by John Cabot University as well as all of Brockport's university programs in Europe, here:
Academic Subjects- Programs in Europe.pdf
For-Credit Internship
JCU's Center for Career Services (CSC) allows international students to apply for a "for-credit" internship. They collaborate with more than 630 companies and organizations offering internship opportunities to students. Please note that internships are highly competitive and we cannot guarantee you will obtain one, as it is the companies that interview candidates and ultimately make the decision. However, if you are willing and able to dedicate 10 to 20 hours per week, we encourage you to try as work experience in a foreign country is very formative and something interesting to write about in your resume. Not all of the opportunities require you to know Italian and you do not need a work visa in order to apply/work.
Students will gain:
-3 upper-division academic credits during the semester
-Minimum of 120 internship hours plus 10 hours of in-class instruction throughout the semester
Prerequisites:
-Students must have a minimum GPA of 3.0
-Students must have Junior standing
-You must register for a for-credit internship/class no later than the 3rd week of classes. The course will begin the 4th week of classes.
Internship Requirements:
-Daily Internship Log
-In-depth interview with the internship sponsor or organization
-a 2500 to 3500 word "White Paper" presenting a position or solution to a problem encountered by their employer.
For more information on for-credit internships, click
here
.
For more information on the internship application process, click
here
.
For additional questions on the internship process through JCU, please contact Director of Center for Professional and Continuing Education and Career Services, Antonella Salvatore, at asalvatore@johncabot.edu.
Dates
Fall 2020 (est.): August 25th - December 12th

Spring 2020 (est.): January 14th - May 9th
Important note: Please do not book your travel arrangements until you have received the official Travel Memo from your program advisor.