About Massey University
Massey University is New Zealand's defining University and has a long and proud tradition of academic and research excellence. Along New Zealand tertiary institutions, Massey is unique. It draws on a rich history that mixes leadership in creativity and innovation across campuses located in Auckland, Palmerson North and Wellington. Massey has New Zealand's only Institute of Veterinary, Animal and Bio-medical Sciences and has international recognition in disciplines as diverse as Finance, Agriculture, Food Technology, Designing, Science and Engineering, Education, Social Sciences, Humanities and Aviation.
Massey University's main campus is located in Palmerston North but students have the option to study at either of their campuses in Auckland and Wellington. Palmerston North is New Zealand's sixth largest city and almost half its total population is under the age of 25. Palmerston North truly is the "Student City"
Visit their website at: http://www.massey.ac.nz/

Brockport Program at Massey University offers you the opportunity to:
Live and study in one of the world's most rewarding and beautiful educational environments,
Receive instruction in small classes, seminars and tutorials from members of the faculty at Massey University,
Choose (and be guaranteed - before you leave the US) the coursework you want/need from an unlimited selection of courses,
Have total integration with students from New Zealand as well as international students,
Improve your writing and research skills.

Your experience at Massey University will:
Introduce you to typical New Zealand society and their educational system,
Make you a better student,
Expand your outlook on the world,
Build your self esteem and self confidence,
Enhance your career prospects.

At Massey University, you will:
Live with New Zealand students in single bedroom, halls of residence (including full board), or in University-owned accommodations, self-catered, single rooms with communal lounges and kitchens, mainly for international students (housing is guaranteed ),
Receive a comprehensive on-site orientation to study at Massey University that will maximize the benefits of your semester/year of study,
Work with the international student office staff to ensure housing, course, and excursion needs are met during their orientation program.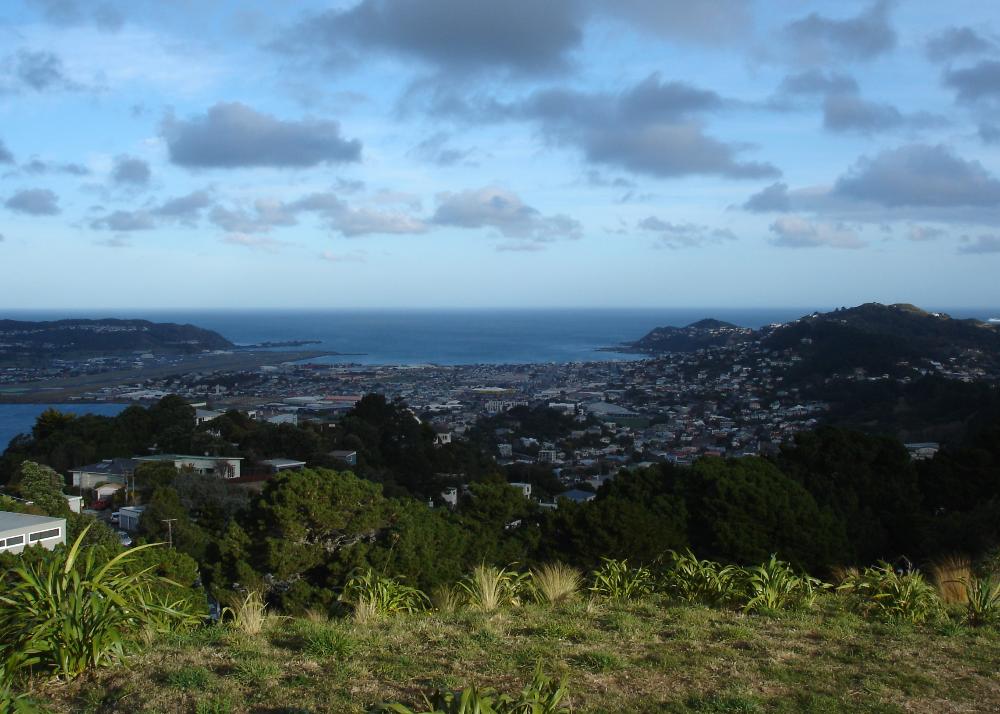 City of Palmerston North, Wellington and Auckland
Visit their city websites:

Palmerston North: http://www.pncc.govt.nz/
Wellington: http://www.wellington.govt.nz/
Auckland: http://www.aucklandcity.govt.nz/
Housing & Orientation
Housing:
Housing at the Auckland Campus: Students can choose to stay at Millennium Village, Lucas Creek Village or Casa Bella Apartments. All the accommodation options are self catered and range from a 3-bedroom to a 7 bedroom, apartment style flat. There is also a homestay option for students.
http://www.massey.ac.nz/massey/student-life/accommodation/auckland/auckland_home.cfm
Housing at the Palmerston North Campus: For students studying on the Palmerston North campus, we highly recommend staying in the Turiteu Halls (Matai, Miro, Tawa, and Totara Halls). These halls are partially catered and allow students to choose between a dinner only or a breakfast and dinner plan. Please see below link for more information about the halls and pricing:
http://www.massey.ac.nz/massey/student-life/accommodation/manawatu/massey-manawatu-halls.cfm
Housing at the Wellington Campus: Students can choose from studio rooms up to 5 bedroom apartments. The housing is across the street from campus and walking distance to the city center.
http://www.massey.ac.nz/massey/student-life/accommodation/wellington/wellington_home.cfm
Orientation:
An on campus orientation program is held prior to the beginning of each semester. The program is usually a week prior to the start of classes and is designed to help new students adjust to their new surroundings. It is strongly recommended that all study abroad students attend this program.
Students also take part in activities such as the guided tours of the city where they will find out where they can shop for groceries and do their banking, etc. Students will also receive assistance with enrolling in units/subjects and meet the various Heads of Department.
Cost
***Scholarships Available***
-We have substantial scholarships available for Massey students. To be considered, students must commit/deposit for a semester program and be in good academic standing. For more information about scholarship requirements/amount, please contact our office.
-Global Student Athlete (additional track) scholarships are available through Massey. No additional application required, must be enrolled in the Global Student Athlete track to be considered for the scholarship. If chosen, funds will be applied to Massey student account.
-Go Overseas external scholarship: one lucky winner will receive $15,000 to cover tuition and roundtrip flight for a semester NZ program. To learn more and apply, visit here.
Fees for Brockport's New Zealand: Massey University Program

Budget Sheet for the Undergrad Program (Fall 2019):
$12,765.18 (Estimated)
Budget Sheet for the Undergrad Program (Spring 2020):
$12,715.10 (Estimated)

INCLUDES:
Tuition (at Brockport and Massey University in most Arts, Commerce, Education, Engineering, Fine Arts, Forestry, Law, Music and Science course work)
Program acceptance fee
Pre-departure orientation materials
On-site orientation upon arrival at Massey University
Brockport's Study Abroad Office Services
Various campus-specific fees* (college fee, technology fee, etc.)
SUNY International Health Insurance**
DOES NOT INCLUDE:
New Zealand Visa
Housing
Meals
Passport
New Zealand Medical Insurance
Airfare to and from New Zealand
Travel while in New Zealand
Textbooks/supplies
Personal/miscellaneous Expenses
As a very rough guide, a participant in the Brockport Massey University Program will need around A$400 to A$500 per month to pay for daily local travel, textbooks and other school supplies, entertainment, meals and other necessities.
This estimate does not include the purchase of clothing; travel in New Zealand outside of the excursions/field trips organized by the program.
The actual amount that you will spend depends heavily on your style of living, and will vary with each individual's personal spending habits, entertainment preferences and travel choices.

Financial aid applies towards fees. Please be sure to check with the Financial Aid Office at your home school. If applying or receiving financial aid, you will need to give the Financial Aid Office (at your home school) a copy of your acceptance letter and budget sheet.

---
*Varies depending on the SUNY campus at which the participant pays tuition.
**The SUNY International Health Insurance is mandatory and will be included in the student's Brockport invoice.

The cost (and items included in the cost) as listed on the website are subject to change and should be considered estimates. Final budget sheets will be mailed to the student prior to departure and usually upon acceptance.

Courses
For more information on the specific courses available, please visit their website by
clicking here
.
You can also view Massey's 2020 International Prospectus
Massey 2020 Prospectus.pdf
.
Credits:
Students must study a minimum of three or four courses. Students are required to take a full course load (3-4 courses per semester). The university is only partially semesterized. Some courses run first semester, some second semester, and others are full year courses only. Courses also have different point values for credit.
Curriculum:
Participants in the Brockport Massey University Program will select (prior to departure) courses available to study abroad students at Massey University. Majority of courses at Massey are available to Study Abroad students.
Please note that all Nursing courses are restricted and Veterinarian courses are very limited for Study Abroad students. Any courses starting with 227.xxx, 193,xxx and 118.xxx are restricted.
Participants in the Massey University Program are examined in the same manner (and to the same standard) as their New Zealand counterparts and classmates. The majority of courses in which they will enroll are examined formally at the end of the semester and in order to be awarded the credit, participants must take-and pass-the examination at the end of the study period in question.
The Massey University method of assessment is also distinctive. It has a system of internal assessment in which courses are assessed during the year. This supplements the end-of-year examinations. It provides feedback on performance, which is an essential part of successful university study.
View a list of the possible academic subjects offered by the Massey University Program as well as all of Brockport's university programs in New Zealand, here:
Academic Subjects- Programs in Australia and New Zealand.pdf
Global Student Athlete: Additional Opportunity for Athletes
GSA enables male and female student-athletes to combine international coaching and training with one or two semesters of overseas study.
The training and conditioning sessions are structured to be available outside your normal classroom hours. This enables you to keep up with your studies.
All GSA options are based in the student city of
Palmerston North
. You will train with the elite sportspeople of the Manawatu region and have opportunities to engage with both professional athletes and New Zealand representatives of your sport.
Check out the Global Student Athlete brochure here for a quick summary of all GSA programs offered:
Global Student Athlete Brochure
Strength and Conditioning
provides athletes from any sport with structured personal training sessions to improve their stamina and fitness.
Elite Sport Services
combine comprehensive workshops, performance tracking, and a sport centre membership.
Rugby
is an opportunity for overseas rugby players to train alongside professional coaches and athletes in New Zealand.
Equestrian
gives experienced riders three riding sessions per week, focusing on dressage or showjumping, and all necessary equipment for your horse.
Golf
offers weekly private lessons, matches with a golf pro, a course, driving range, and practice fairway membership, and reciprocal rights at other courses.
Cricket
includes coaching by international players, weekly training sessions, placement into a local cricket team, and enrolment in Elite Sport Services.
***The GSA program is not included in the program cost as it is in addition to your courseload. Click each concentration title to view the specific program page which lists the additional cost of each at the bottom.
***See information about a scholarship for GSA students located in the cost section above.

Communication Internship:
Students with a strong background in communication, journalism, or marketing can apply for a
full-semester internship
. The Communication Internship involves a placement in a media company, for-profit business, community arts agency, sports organisation, governmental department, or global non-profit. Internships are available on all three Massey campuses during semester 1 and 2. The internship will serve as one of the four courses you take at Massey during the semester.
*Placements focusing on Massey's study abroad and student exchange programs are available through the Office of Global Engagement during semester 1 and 2. Interns will work alongside the Study Abroad and Student Exchange team across a range of internationally-focused projects. This semester-long internship is only available on the Manawatū campus. Please email the
Office of Global Engagement
if you are interested in this internship option.
Student Testimonial
See what Brockport senior Maeve has to say about Massey: "My name is Maeve McClusky, and I'm currently a last semester senior. I'm a journalism and broadcasting major with a concentration in public relations and a minor in sociology. I studied abroad at the Palmerston North Massey campus in New Zealand. I had an amazing time studying there and would highly recommend studying there. The first thing I liked was that there was a building just for international students. Because of this, I have friends from all over the world, from places I would have never thought of. The Massey campus was beautiful with a pond and trails right on campus. The classes were all great and I loved all the professors I had. From here, I was able to travel around New Zealand and experience the whole country. Overall, studying at Massey University in New Zealand was the best decision I've made and I loved every minute of it."

To learn more about Maeve's adventure or for more motivation to start your own, you can email Maeve at mmccl5@u.brockport.edu

Thanks for studying with us Maeve!

Dates
Fall 2020: July 6th - November 9th, 2020
Spring 2020: February 13th - June 20th, 2020
Important note: Please do not book your travel arrangements until you have received the official Travel Memo from your program advisor.