About John Cabot University Summer Program
John Cabot University
, founded in 1972, is an independent, four-year liberal arts university offering undergraduate degrees and study abroad programs to English-speaking students from all over the world.
JCU is an American university so you will find the academic structure similar to a university in the US. Classes are small so you get to know your professors and classmates quickly. The campus is a welcoming environment full of faculty and students throughout the day. There is always a friendly atmosphere because we are used to welcoming people who are away from home.
John Cabot University faculty, staff and students are proud to be part of an American university overseas with a unique and friendly student population of Italians, Americans, and international students who enjoy the challenges and satisfaction of contributing to a global community dedicated to tolerance, respect, and appreciation for diversity. We welcome you to become a part of our JCU family as you begin your adventure studying abroad.
John Cabot is located in Rome, Italy, along the banks of the Tiber River in the vibrant Trastevere quarter, on the grounds of the prestigious Accademia Nazionale dei Lincei, where Galileo worked. A 15-minute walk takes you to the Vatican, the Sistine Chapel, and Castel Sant'Angelo, the hiding place of the popes during the Guelf-Ghibelline wars of the Middle Ages. In another direction you'll find the Pantheon, built as a Roman temple in 25 BC, and the beautiful Piazza Navona. And yet in another direction you'll be walking through the Roman Forum to the Coliseum. The neighborhood surrounding JCU is characterized by small cobblestone streets and outdoor cafes – the perfect place to study and meet with friends as you enjoy the historic center of Rome.
John Cabot University's website:
http://www.johncabot.edu/
Over 8,000 American students have studied abroad at JCU. But what makes JCU such a special place? It combines the academic quality of an independent, accredited university while giving you the services and care of a study abroad program.

At John Cabot University, you will:
Be part of a lively, international student community from 50 countries
Find small, engaging classes (average size 15 students) where professors and students get to know each other
Benefit from JCU's regional accreditation, which facilitates academic credit and financial aid transfer
Take on-site classes at historic locations in Rome
Have an authentic Italian living experience in the heart of Rome
Career services and competitive internships to help you leverage your study abroad experience and build your international resume
Take advantage of your location and see Europe
Find a charming, historic campus in the center of Rome and a more modern campus nearby on the Tiber River--both offer full wi-fi coverage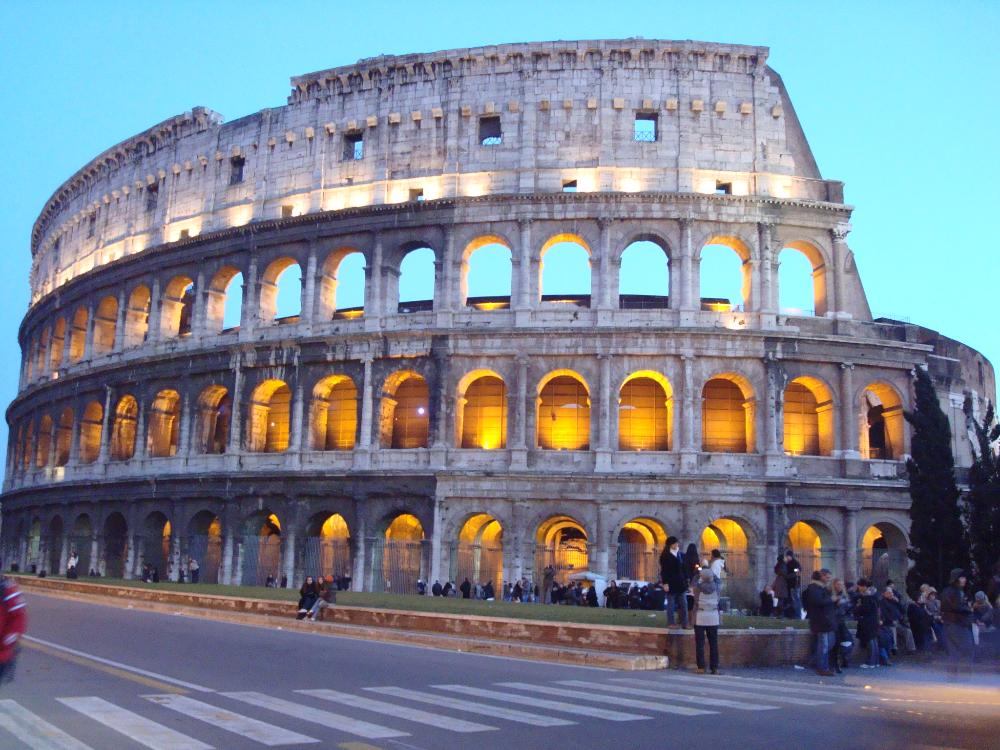 Housing & Orientation
John Cabot University is happy to arrange housing for you. Summer housing is in the Gianicolo Residence (shared accommodations) is a 230-bed, residence hall with 24/7 security and live-in resident assistants located just five minutes from campus. In the event that the Residence is filled to capacity, students will be housed in a shared apartment located within a 30 minute walk or bus ride to JCU. You will live as the Romans do, in an authentic Roman neighborhood with its many coffee bars, restaurants, trattorie, gelaterie, and open-air markets. Students apply for housing directly through JCU so this gives you the option to select your preferred accommodation option.

As soon as you get off the plane JCU representatives will be waiting to welcome you to Italy and bring you to the JCU campus. Student Orientation offers an introduction to campus resources, personnel, and the city of Rome. Activities span the two days prior to classes and culminate with Registration for Courses and a Welcome Dinner. For more information, please see the Orientation section of the JCU website.
Cost
Fees for Brockport's Italy: John Cabot University Summer Program

Undergraduate Summer 2019 Program Costs
$5,443.28 (Estimated Cost - 3 Credits)
$7,242.72 (Estimated Cost - 6 Credits-same session)
$14,090.76 (Estimated Cost - 12 Credits total - 6 credits each session)


INCLUDES:
Tuition
Program Acceptance Fee
Pre-departure Orientation Materials
On-site orientation and counseling at John Cabot University
Airport Pickup Service
Social and Cultural Activities
Health Insurance*
Various campus-specific fees** (college fee, technology fee, etc.)
Shared Accommodations***
John Cabot University's Study Abroad Office support
Brockport's Study Abroad Office Services
Does NOT Include:
Transportation to and from Rome
Passport
Single room accommodation - upgrade
Meals while in Rome
Text books and Supplies
Miscellaneous expenses
The actual amount that you will spend depends heavily on your style of living, and will vary with each individual's personal spending habits, entertainment preferences and travel choices.
Financial aid applies towards fees.

Note: We strongly recommend that you purchase trip insurance to cover loss of luggage, cancelled/missed flights, missed/cancelled program, etc. In the event that you cannot attend a program (for example, with a medical emergency or U.S. State Department Travel Warning), such insurance can cover loss of program fees resulting from a cancelled program.

*The SUNY International Health Insurance is mandatory and will be included on the student' Brockport invoice.
**Varies depending on the SUNY campus at which the participant pays tuition.
***Program Cost will vary if student selects single accommodations instead of shared accommodations
Courses
Credits:
JCU classes are held Monday through Thursday so there are plenty of long weekends available to explore or just relax in a Roman piazza. Participants will normally earn 3-6 credits for a short-term program at John Cabot University Courses. JCU has two Summer sessions and students can do either session or do both sessions.

Course Listing can be found here:
Session I Course List
Session II Course List

View a list of the possible academic subjects offered by John Cabot University as well as all of Brockport's university programs in Europe, here: Academic Subjects- Programs in Europe.pdf
Dates
Summer 2019 (est):
Session I: May 22nd - June 29th
Session II: July 4th - August 10th
Session I and II: May 22nd - August 10th
(**Never book flights unless you have received the program travel memo as travel dates may be slightly different than program dates listed above)