About the University of Granada Summer Program
The University of Granada, with an 80,000 strong student population, is one of the oldest in Europe and one of the most important in Southern Europe. Its clear international vocation is reflected in 800 bilateral and multilateral exchange programs with institutions from all over the world, and in its ample offer of quality academic and up-to-date course programs.
The Centro de Lenguas Modernas (Center for Modern Languages) is an accredited center by the Instituto Cervantes and in possession of the standard for quality management ISO 9000. One of the most prestigious centers in teaching Spanish language and culture to foreigners thanks to the excellence of its programs, its highly qualifies teaching staff, the quality of its installations and facilities, the variety of services offered and because it is one of the few centers where Spanish and foreign students can share their daily lives.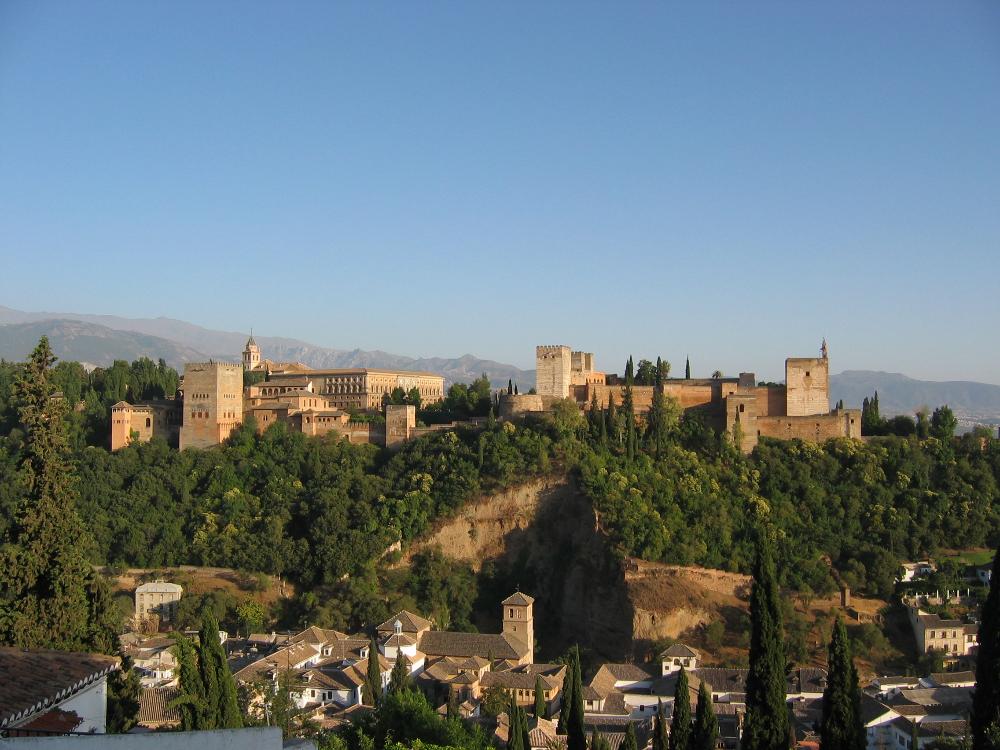 Housing & Orientation
Housing:
The program includes full-board accommodation with Spanish families.
Cost
Fees for Brockport's Spain: Universidad de Granada Program
Budget Sheet for the Summer 2020 Program

Language and Culture Course (CILYC)
$3,955.32 (Estimated NYS Resident Cost)
$4,803.32(Estimated Non-NYS Resident Cost)

Language Course (CILE)
$3,605.32 (Estimated NYS Resident Cost)
$4,803.32 (Estimated Non-NYS Resident Cost)

INCLUDES:
Tuition
Program Acceptance Fee
Various campus fees (college fee, technology fee, etc.)**
Mandatory SUNY International Health Insurance*
Granada's Medical Insurance
Pre-departure orientation materials
On-site Orientation in Granada
Home Stay Housing
Most Meals
Cultural visits and trips
In-country co-coordinator
Brockport's Study Abroad Office Services
DOES NOT INCLUDE:
Transportation to and from Spain
Additional Meals
Passport
Textbooks and Supplies
Miscellaneous Expenses
The actual amount that you will spend depends heavily on your style of living, and will vary with each individual's personal spending habits, entertainment preferences and travel choices.

Financial aid applies towards fees.


*The SUNY International Health Insurance is mandatory and will be included on the student's Brockport invoice.
**Varies depending on the SUNY campus at which the participant pays tuition.
Note: We strongly recommend that you purchase trip insurance to cover loss of luggage, cancelled/missed flights, missed/cancelled program, etc. In the event that you cannot attend a program (for example, with a medical emergency or U.S. State Department Travel Warning), such insurance can cover loss of program fees resulting from a cancelled program.
Courses
Credits: 6
Curriculum:
Intensive Spanish Language Course- The Intensive Spanish Language Courses (CILE) are designed for those students of every language level who wish to focus on advancing their proficiency and linguistic skills during a short period of time*. Students spend four hours per day, five days a week, in a dynamic and participative classroom setting. An essentially communicative approach, along with the use of the most up-to-date audio-visual technology, are used to teach all areas of the language including reading, writing, speaking and listening skills, as well as the cultural component. Important topics in contemporary Spanish culture and current events, local and national, are used as the basis for improving conversation skills. CILE classes are taught at every level from A1 to C1 (CLM Level 1-Beginners to CLM Level 8-Superior). The average number of students per class is 12.
or
Intensive Spanish Language and Culture Course- The Intensive Spanish Language and Culture Courses (CILYC) are designed for intermediate to advanced level students who wish to combine their study of the Spanish language with introductory courses in Spanish culture, history, literature, etc. Students must place into level B1 (CLM Level 4 - Intermediate) or above in order to enrol in this program. These courses are offered at B1, B2 and C levels according to demand.
**There will be an additional fee for student's participating in this course. Please contact the Study Abroad office for this fee amount.

Take a look the Centro de Lenguas Modernas (Center for Modern Languages) site, here.

View a list of the possible academic subjects offered by Universidad de Granada as well as all of Brockport's university programs in Europe, here: Academic Subjects- Programs in Europe.pdf
Dates
Summer 2020 (estimated):
Session 1: May 28th - July 1st
Session 2: July 1st - August 1st
Important note: Please do not book your travel arrangements until you have received the official Travel Memo from your program advisor.