About the Peru International Health Adventure in the Sacred Valley Program- Winter
(Peru' aventura de salud internacional en el Valle Sagrado)
This faculty-led,
3 credit,
2 week educational experience will be a combination of rewarding hard work and pleasure. While in Peru, you will be exposed to the Peruvian culture and learn about the amazing colorful people of the nation. Students will work side by side with prominent community members and other volunteers to promote healthy lifestyle practices. As part of this experience, you will have the opportunity to impact the lifestyle of the rural population in a sustainable manner. The program operates out of the beautiful village of Ollantaytambo and serves the surrounding high country communities.
Students from any discipline who have a desire to serve and improve global health are eligible to apply. There is no GPA requirement and you do not need to know Spanish. The instructor will work with students and the NGO to develop discipline appropriate objectives and service learning experiences within the context of available experiences.
This program is actively seeking students with computer skills to assist Sacred Valley Health with computerization, Spanish speakers for translation, nursing students, nurses, nurse practitioners, students from other related disciplines and education majors (educational program development).
The experiences within this program include clinic/hospital tours, clinic work, health campaigns in the schools and in the communities, Spanish lessons, tour of Awamaki weaving community, culturally engaging home stays with host families in Ollantaytambo, cultural acclimation in Cusco, day in Machu Picchu, local hiking, local ruins, along with other cultural opportunities.
Selection of students for the trip will be based on a phone or in person interview by Dr. Lawrence from the Department of Nursing at SUNY Brockport. Interested students may contact Dr. Lawrence at cflawren@brockport.edu with questions. Students interested in learning more about Sacred Valley Health and the organizations work are encouraged to watch the video
posted here from YouTube
and to visit the organization's website at
www.sacredvalleyhealth.org
. See pictures of Dr. Lawrence's May 2012 mission trip. Maximum trip capacity 15 students.
Acceptance into this program is determined by Dr. Constance Lawrence of the department of Nursing at SUNY Brockport. For any inquires please contact Dr. Lawrence at cflawren@brockport.edu
Housing
Participants will be staying with a host family. The home stays are an amazing cultural immersion experience. Students will be paired up with other students on the trip to share a home stay room. All homes are considered middle class, shared bathroom, own entrance to room and will share meals with host family. The host family have all attended special training in hospitality. They are well trained in safe food handling and in caring for their home boarders. These host families care for travelers and volunteers year round as part of the sustainable lifestyle program in the region. There will likely be students from other colleges staying at your host home. All host families speak some English.
In Cusco, we will be staying at a hotel called the El Balcon. It is a quaint bed & breakfast located in the heart of the city. It's safe walking distance to the cultural center, shopping, chocolate museum and restaurants.
Costs
Fees for the Winter Peru: International Health Adventure in the Sacred Valley Program
Budget Sheet for the Undergrad Program (Winter 2019/20)
: $3,702.66 (Estimated)
INCLUDES:
TUITION
Program acceptance fee
Pre-departure orientation materials
Round-trip Airfare from Buffalo, NY to Peru
On-Site Orientation in Cusco and Hotel Stay
Home-Stay Housing
Most Meals
Group Activities
Site Visits & Excursions
Program Transportation
Spanish Lessons
Brockport's Study Abroad Office Services
Various campus-specific fees** (college fee, technology fee, etc.)
SUNY Health Insurance***
DOES NOT INCLUDE:
Transportation to/from Buffalo, NY
Travel while in Peru
Passport
Some meals
Miscellaneous Expenses

The actual amount that you will spend depends heavily on your style of living, and will vary with each individual's personal spending habits, entertainment preferences and travel choices.
Financial aid applies towards fees.
**Varies depending on the SUNY campus at which the participant pays tuition.
***The SUNY International Health Insurance is mandatory and will be included on the student's Brockport invoice.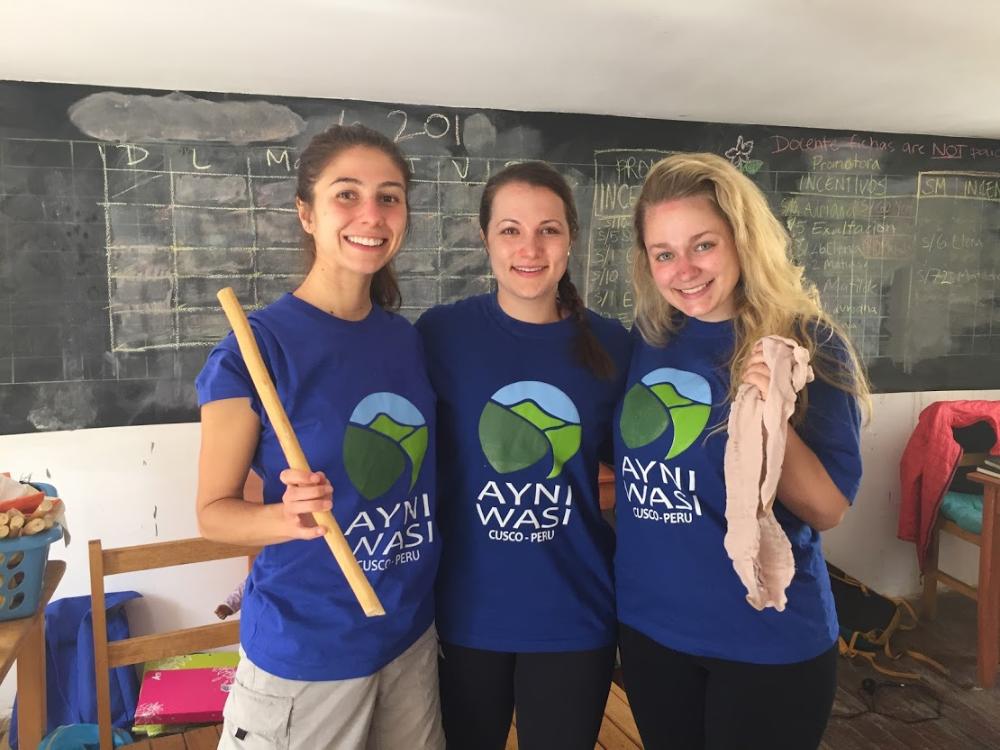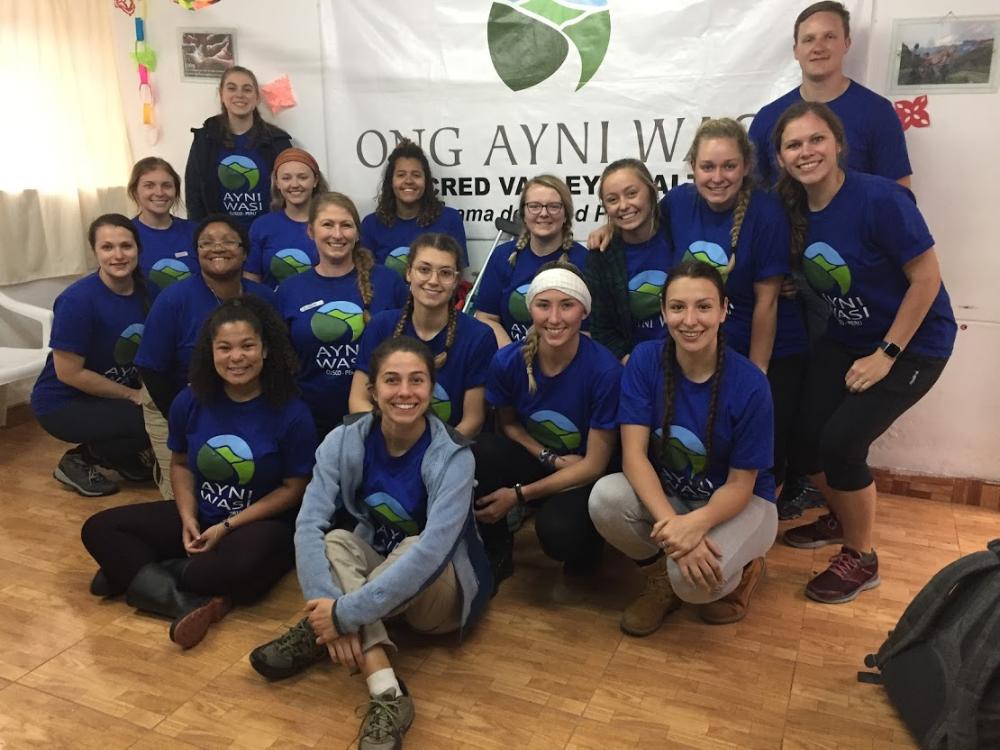 Additional Information
There are no vaccines required, elevation sickness is (a) problem for some (it usually responds to Motrin and good hydration), area temperatures vary from 60-70 degrees f during the day to 30-40s f at night (dry season, flowers in full bloom), it's safe, passport is needed (no visa).
Dates
Day 1- Fly to Cusco
Day 2- Arrive in Cusco at 9:30.
Transfer to the El Balcon.- Relax, shower, meet for group city tour at 1.
Dinner at 6:30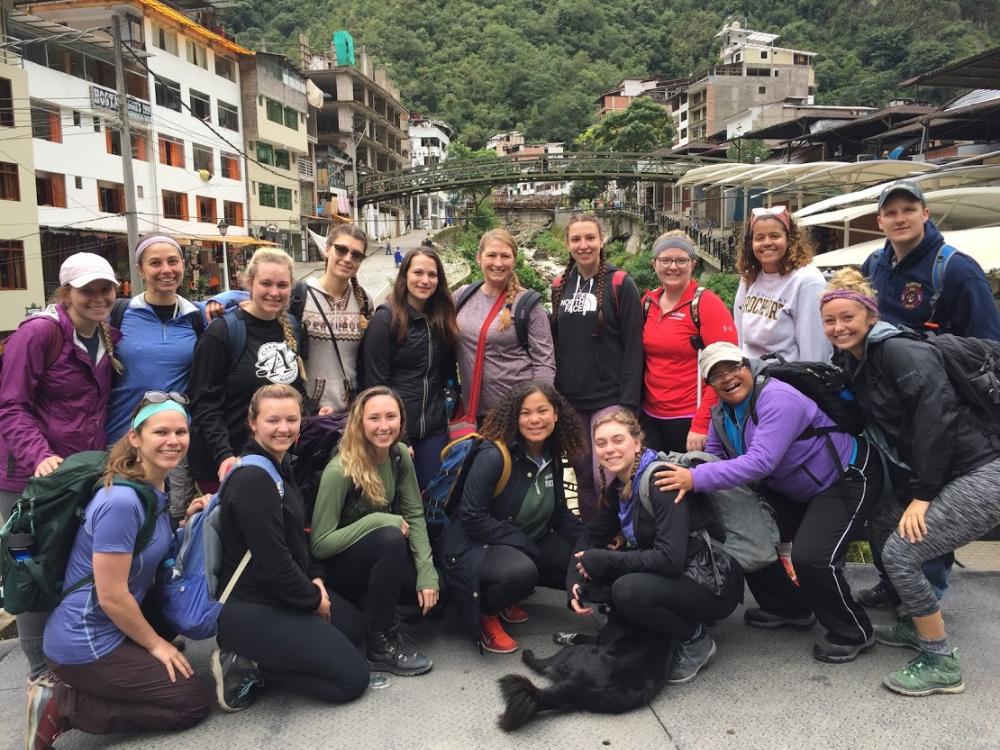 Day 3- Tour of private clinic in the morning
Free afternoon
Dinner at 6:30
Day 4- 10 am transfer to Ollantaytambo
12:00- Meet host families
3:00- Meet in the plaza for Spanish class
Day 5- Patacancha
8:00 depart
9:00 arrive, tour the clinic/village
10:00 Weaving lesson
1:00 Hike back to Ollantaytambo
4:00 Arrive in Ollanta
Day 6- Machu Picchu
Depart at 5:45 am
Return at 7 pm

Day 7- 9 am leave for Pisac
10 am arrive in Pisac
1:00 Return to Ollanta
3:00 Spanish classes

Day 8- Fluoride campaigns within local schools/ tour local clinic within Ollantaytambo

Day 9- Fluoride campaigns within local schools/ Preparation for Promotora visits
Day 10- Accompany volunteers for Promotora visits- this will require the nursing student to prepare to teach our Promotoras a topic in health within their community
Day 11- Accompany volunteers for Promotora visits
Day 12- Accompany volunteers for Promotora visits
Day 13- Accompany volunteers for Promotora visits
Day 14- Free day in Ollanta- hiking, relaxing, touring ruins
Day 15- 11am leave for Cusco
1:00 Arrive in Cusco, Free afternoon
6:30 Meet for dinner
Night out
Day 16- Depart for home