About the SUNY Washington Internship Program - Summer
The SUNY Washington Internship Program allows students to experience the excitement of our nation's capital, an ideal location to experience direct involvement in politics and all other professional fields. Spend the Summer in Washington, DC, studying, working and earning up to 6 academic credits. Since 1967, more than 3,700 students have participated in this elite internship program. It is open to sophomore, junior, senior, and graduate students from colleges and universities around the world.
Program Components:
Professional Internship
Program Activities and Networking
Academic Course-Seminar

Public policy
Policy-making process
Career advice and counseling
Expert speakers and site visits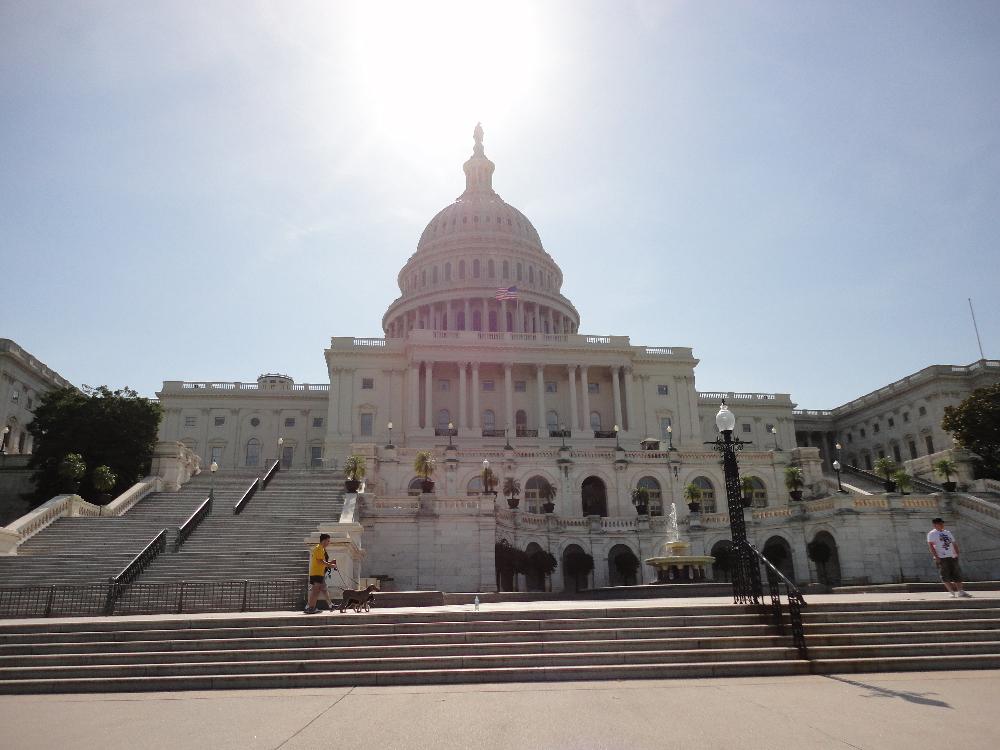 There's An Internship For You!
Internship opportunities are available for students in all majors. The internship is the core element in this experiential learning opportunity offered through the SUNY Washington Internship Program. Students work full time four days a week (Monday through Thursday) for eight weeks.
The internship allows students to participate in their own learning outcomes, and most find that the experience broadens their perspective on the world and career possibilities. In addition, employers and graduate programs view internships as a positive indicator of future success in work and professional environments.
The program staff will help you make the best decision through personal advising before you come to Washington. Ultimately, the final decision about where to intern belongs to you.
Internships are available for ALL MAJORS!
Below is a list of potential Internship categories.
To request a list of sample placements in one, or more, of the categories, email us at washington@brockport.edu

Agriculture & Food Policy
Arts, Entertainment & Music
Business
Conflict Resolution & Peace
Earth Sciences, Geography & Geology
Education Policy and Administration
Emergency & Crisis Management
Engineering
Environment & Energy Issues
Fashion & Retail
Financial, Accounting & Economics
Gun Issues
Health Care & Health Policy
Hospitality, Tourism & Event Planning
Human, Civil & Animal Rights
Human Resources & Labor
Information Technology & Computer Information Systems
Intelligence, Law Enforcement & National/Homeland Security
International Affairs
International Development
Law, Legal & Justice
Maritime
Media - TV/Radio/Print/Production
Museums, History, Preservation & Archives
Non-Profits
Politics, Campaign & Party Organizations
Public Relations/Affairs, Marketing, Advertising & Communications
Religion
Science & Technology
Social Work
Sports Administration & Management
Think Tanks
Urban & Regional Affairs
Academic Requirements
The summer program offers up to 6 academic credits, at the discretion of the student's home school. Students will intern 4 days per week, attend a weekly seminar course that meets on Fridays and are graded on the basis of:
Internship supervisors' evaluations
Program director's evaluations
Internship Journal
Speaker analysis papers
Final 5-page evaluation of their Internship
Participation in class meetings
Internship Presentation

TITLES OF COURSES TAKEN CREDIT HRS
Washington Program Internship – OAP-491 3
Washington Program Seminar – OAP-497 3

Living in Washington: The center of a vibrant cultural life
In addition to the numerous networking receptions, lectures & professional meetings available most days, students also have the opportunity to experience:
Tours of the White House
The US Capitol and Washington Monument
Jefferson and Lincoln Memorials at night
oral arguments at the Supreme Court
Smithsonian Institution Museums
Union Station
Receptions at Foreign Embassies
the Folger Shakespeare Library and Theatre
free performances at the Kennedy Center
The Main Reading Room and the architecture at the Library of Congress
Tour of the Bureau of Engraving
Professional Sports Teams in 6 sports
the Holocaust Museum
Arlington National Cemetery
…and much more.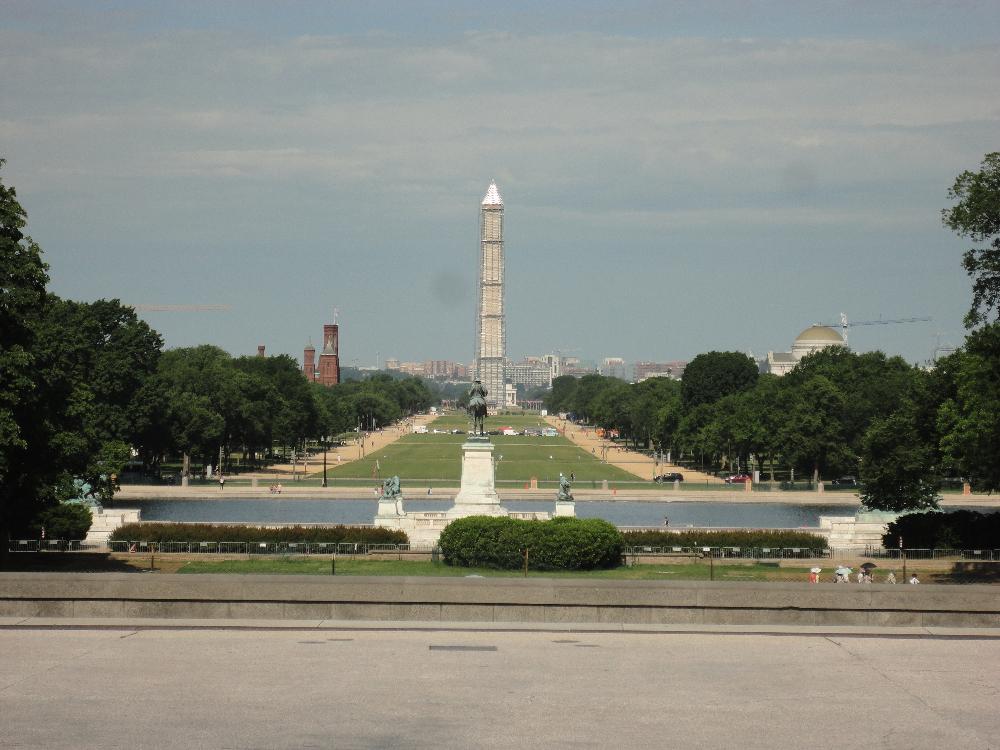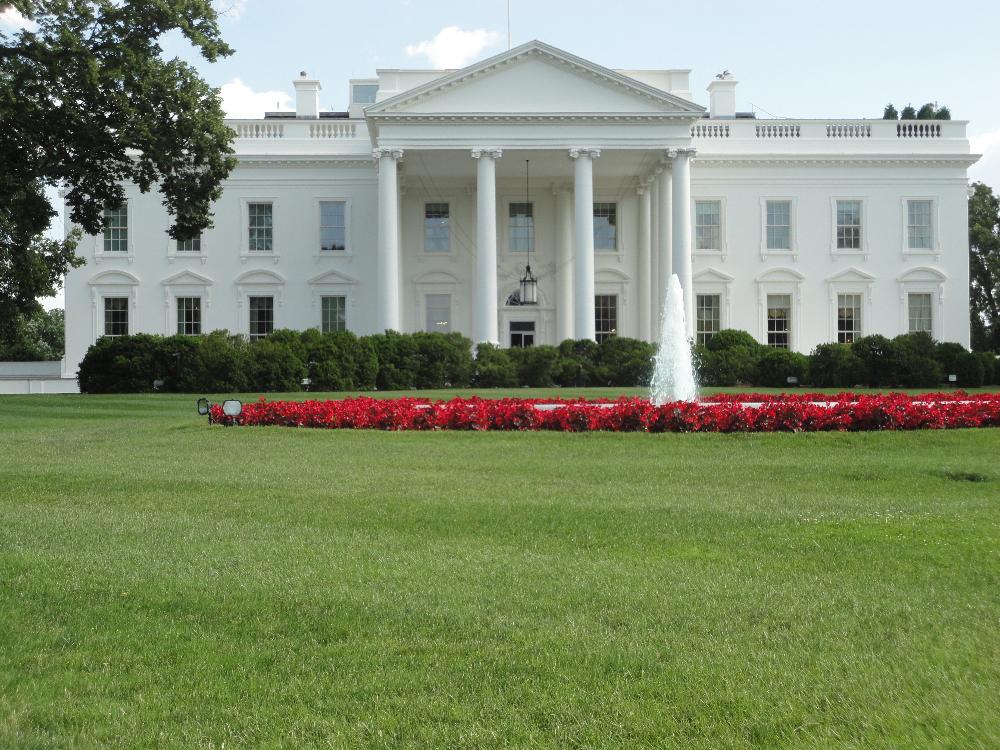 Visit these links for information on cultural attractions in Washington, DC:
Also, view an interactive map of the city, here: http://washingtondc.micromaps.com/
Developing a Network in Washington, DC
It's not who you know, but who knows you.
Washington offers one of the most vibrant job markets in the nation. In the past several years, there have been more jobs created in Washington than in most similarly-sized cities in the country. In fact, Washington has ranked #1 in "knowledge jobs" (i.e., managerial, professional and technical jobs) for the last several years.
Many students who have gone through the SUNY Washington Internship Program have taken advantage of the job market and have embarked on careers in the public and private sectors in Washington, D.C. In addition, program graduates have served as top campaign staff, advisors and consultants in presidential, gubernatorial, congressional and local elections. The internship experience can open doors and offer access to Washington, giving participants a critical advantage when it comes to landing that first job in DC, or elsewhere.
You will also join our network of alumni that have participated in the program over the last 47 years. Program alumni are frequent speakers for the Seminar, and might also be your internship supervisors, or work colleagues.
Employment Opportunities:
In the past 10 years, nearly one-third of the student interns have received job offers directly or indirectly as a result of their participation in the program. You'll find SUNY Washington graduates serving in many congressional, White House, judicial and non-governmental policy positions.
Cost
Fees for Brockport's Washington D.C. Internships Summer Program

Budget Sheet for Summer 2020 Program Cost
$2,395.48
(Estimated NYS Resident -
Undergraduate
Cost)
$4,703.48
(Estimated Non-NYS Resident
- Undergraduate
Cost)
$3,281.48
(Estimated NYS Resident
- Graduate
Cost)
$6,233.48
(Estimated Non-NYS Resident -
Graduate
Cost)
INCLUDES:
Program Acceptance Fee
Tuition (6 Undergraduate Credits or 6 Graduate Credits)
Various fees* (college fee, technology fee, etc.)
On-site orientation in Washington D.C.
Seminar course
Internship placement and advisement provided by the Washington D.C. office
Brockport's Study Abroad Office Services.
*Varies depending on the SUNY campus at which the participant pays tuition.
DOES NOT INCLUDE:
Accommodations through WISH Housing
Meals while in Washington D.C.
Miscellaneous expenses (this includes entertainment, transportation, internet, laundry, postage, etc.)
The cost (and items included in the cost) as listed on the website are subject to change and should be considered estimates. Final budget sheets will be mailed to the student prior to departure and usually upon acceptance.

Financial aid applies towards fees.
SUNY Students who are New York State residents pay in-state tuition (for 6 credits) at their home school (plus—in some cases—their usual student fees: technology fee, library, athletic fee, student government fee, etc). The Washington Program fee will be paid directly to The College at Brockport.
SUNY students who are not New York state residents pay out-of-state tuition (for 6 credits) to their home schools at their home campus SUNY rate, but do not have to pay the program fee to The College at Brockport since it is included in their tuition payment.
Some private school students generally pay their regular home school tuition and fees directly to their home school, which forwards the appropriate fees to The College at Brockport.
Housing
Students are responsible for applying and paying for housing independently. The SUNY Washington Program's preferred housing option for the program is with Washington Intern Student Housing (WISH),
http://internsdc.com/
WISH offers a shared, furnished housing on Capitol Hill near to our Office and classes, and is convenient to Metro and transportation. You will be living with other students from the SUNY Washington program. WISH offers a fully-furnished apartment with utilities and amenities included.
*Indicate on your application that you are with the "
SUNY Washington Internship Program
"*,
and list
Robert Walter
as your "Campus Coordinator/Recruiter" on the application.
RENTAL RATE:
Double-occupancy: $3,800 per summer
Triple-occupancy: $3,500 per summer*
Quad-occupancy: $3,300 per summer*
*limited availability
SUMMER PAYMENTS
:
Security Deposit (refundable) $ 100 per student
Processing Fee $ 300 per student
HOUSING DATES
: May 23 to August 8
Program Dates:
Summer 2020: June 1 - July 24, 2020
Contact Information
For more information, please contact:
Email: washington@brockport.edu
Phone: (202) 403-8507
Fax: (202) 403-8509
Address: SUNY Brockport Washington Program
444 North Capital Street NW, Suite 221
Washington, DC 20001
Website: www.brockpost.edu/washington
Twitter: @SUNYWashington
Facebook: www.facebook.com/SUNYWashington
Robert Walter
, Assistant (and Acting) Director
Email: rwalter@brockport.edu
Phone: (202) 403-8508
Robert Powell
, Internship Coordinator
Email: rpowell@brockport.edu
Phone: (202) 403-8507