About the Costa Rica: ULACIT Summer Program
The Spanish language is spoken by more than 400 million people worldwide and is one of the fastest growing languages in the world. About half the population in the Western Hemisphere speaks Spanish, and Mexico and almost all countries in Central and South America speak Spanish as a primary language. Here in the US, Spanish is the second most widely spoken language. The US is the 5th largest Spanish-speaking country in the world with almost 40 million speakers.
Because of this, every day in the U.S. and the rest of the world, there are more opportunities for those who are fluent in English and Spanish. The ability to speak both Spanish and English will continue to become more and more valuable to employers and graduate school admissions counselors. Whether you're looking to gain an edge in the workplace, in academia, or if you simply have an interest in communicating more globally, it is clear that developing a fluency in Spanish will help you in innumerable ways.
ULACIT (Universidad Latinoamericana de Ciencia y Tecnología) is a bilingual university located in Barrio Tournón, within walking distance to downtown San Jose, Costa Rica. ULACIT offers fifty-six undergraduate and forty-eight graduate programs in the fields of engineering, business, advertising, psychology, dentistry, education, and law. Moreover, ULACIT is the only private university in Central America to be included for five consecutive years in the ranking prepared by QS World University Rankings 2011-2016. It also ranks first place overall in the categories, ''Reputation with employer'', and ''Faculty Staff with Ph.D.''.
Multiple media confirm ULACIT's prestige; among them it can be mentioned:
Estrategia y Negocios (edition 130) considers ULACIT as one of the most prestigious universities in Latin America.
Revista Summa, Edición 241 mentions ULACIT as one of the top 20 universities in Central America.
In comparison to other private universities in Costa Rica, employers prefer ULACIT engineers, business graduates, and English-speaking professionals (Revista EKA, edition 298.) In 2004 and again in 2009, the Costa Rican Chamber of Commerce conferred upon ULACIT the Education Award, while considering ULACIT the educational institution which had, in the past five years, demonstrated the highest academic quality.
ULACIT's undergraduate programs in business, accounting, information systems, and law are accredited by Sistema Nacional de Acreditación de la Educación Superio (SINAES), the officially recognized accrediting body in Costa Rica, for which ULACIT is a founding member. SINAES is accredited by the International Network for Quality Assurance Agencies in Higher Education and the Central American Accreditation Council (CCA)
ULACIT is also a member of the Latin American University Network, by invitation from the INCAE Business School. Due to its academic prestige, American universities such as California State University-Fullerton, Babson College, Pepperdine University, University of California in Los Angeles (UCLA), and Fairleigh-Dickinson University have signed international cooperation agreements with ULACIT, among many others.
Check out these videos that provide an excellent idea of student life in Costa Rica!
General video about ULACIT for International students:
https://www.youtube.com/watch?v=W728BYP_Kxc
Exchange video:
https://www.youtube.com/watch?v=anKS_OhTV4Q
Internships in Costa Rica Video:
https://www.youtube.com/watch?v=mHpPpV1-NjY
Visit the city website:
www.visitcostarica.com
The Brockport Costa Rica Program offers you the opportunity to:
Study and Intern in San Jose, Costa Rica's capital, at the best private university in Costa Rica,
Receive instruction in small classes and worthwhile work experiences
Improve your Spanish written, oral and research skills,
Fully integrate yourself into Costa Rican society.
Your experience on the Costa Rica Program will:
Introduce you into Costa Rican society and culture,
Make you a multicultural, more proactive and open-minded student,
Expand your outlook on the world,
Build your self-esteem and self-confidence,
Greatly enhance your career prospects,
Improve your foreign language skills tremendously.
In Costa Rica, you will:
Live with a Costa Rican family,
Receive a comprehensive on-site orientation, which will maximize the benefits of your semester of study in the country
Benefit from a program of social events, student clubs and co-curricular and recreational activities,
Enjoy the security of a complete package of academic and non-academic support services provided by ULACIT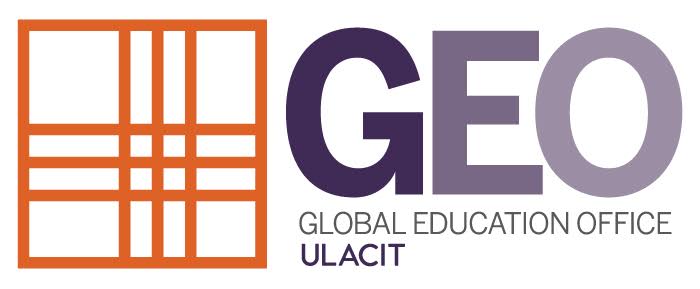 Housing & Orientation
Housing:
Participants live with local families. Living with host families will give you:
Airport pick-up (the date of your arrival)
Guided assistance on the public transportation and route you will be using to travel from your home to ULACIT and back (first day of classes or prior to the beginning of classes)
Private room
Shared or private bathroom (upon availability)
3 meals daily (while at home)
Use of the kitchen and laundry room
Access keys to the house
Linens throughout your stay
Internet access
Airport drop-off (the date of your departure)
Orientation:
Prior to the start of classes ULACIT will hold an orientation session that will introduce participants to the academic and student life in Costa Rica. ULACIT's welcome package will include:
Welcome orientation session
ULACIT's welcome gift
Campus tour
EpC & SL (ULACIT's methodology) and learning platform (Blackboard) Cultural Immersion Workshop "More culture, less shock"
City tour with Costa Rican typical lunch and Costa Rica's map
Latino dance lessons
Recycled-art workshop
Weekly Spanish conversation sessions "Fun chats"
Welcome reception with ULACIT Ambassadors Program "ULACIT Buddies"
Recreational welcome tour with transportation and lunch included
ULACIT Buddies coaching and monthly activities
Recreational welcome tour with transportation and lunch included
Farewell activity with ULACIT Buddies program
Cost
Fees for Brockport's Costa Rica: ULACIT Summer 2016 Program
Undergraduate Summer Program Costs:
$4,631.93
(Estimated NYS Resident Cost -
12 undergrad. credit
)
$8,861.93
(Estimated Out of State Resident Cost -
12 undergrad. credit
)
INCLUDES:
Tuition (12 undergraduate credits)
SUNY International Health Insurance*
Campus-Specific fees (college fee and technology fee)**
Pre-departure Orientation Materials
Internship placement
Airport Pickup and Drop-off Service
On-site Orientation Program in Costa Rica
Homestay Housing
Most Meals
Internet
Visa
San Jose City Tour, and
Brockport's Study Abroad Office Services.
DOES NOT INCLUDE:
Round-trip Transportation to/from Costa Rica
Passport
Some Meals
Personal Expenses
The actual amount that you will spend depends heavily on your style of living, and will vary with each individual's personal spending habits, entertainment preferences and travel choices.
Financial aid applies towards fees.
*The SUNY International Health Insurance is mandatory and will be included on the student's Brockport invoice.
**Varies depending on the SUNY campus at which the participant pays tuition.
The cost (and items included in the cost) as listed on the website are subject to change and should be considered estimates. Final budget sheets will be mailed to the student prior to departure and usually upon acceptance.
Courses
Students will receive 12 credits for a 9 week internship program.

Internships

The Internship Experience allows students to earn credit and gain international experience, thanks to the partnership between ULACIT and leading multinational corporations and small and medium enterprises in Costa Rica. Students work on real-world projects whose success depends on their intellectual and practical application of key business concepts.

Dates

Summer 2018: 06/09/2018 - 08/11/2018

Important note: Please do not book your travel arrangements until you have received the official Travel Memo from your program advisor.