About the South Africa: Social Change and Community Leadership Summer Program
This service learning program is an examination of the social context of Grahamstown, South Africa and opportunities for positive social change through youth empowerment. Students in the program will critically examine the importance of participation and the role of community youth in creating positive social change in Grahamstown, South Africa. Students will interact with Inkululeko youth to identify and create responses to community issues that contribute to community and nation-building, reconciliation and reconstruction.

South Africa has been referred to as the 'rainbow nation', that showcases the country's cultural diversity. South Africa has 11 national languages and a rich, but painful, history. This course will be hosted in a city called Grahamstown.Grahamstown is a city of approximately 70,000 people in the Eastern Cape Province. It is approximately 90 minutes from Port Elizabeth, a larger city of around 1 million people. Grahamstown is a small city nestled in the Eastern Cape Province. It is home to many schools, including Rhodes University, a well-known institution of higher education that attracts students from across the African continent. Also within its borders are several institutions, including but not limited to the South African National Library for the Blind, the National English Literary Museum, the South African Institute for Aquatic Biodiversity, the International Library of African Music and the Albany Museum.

Grahamstown is like a microcosm of greater South Africa. For example, the massive socio-economic disparities that continue to plague the rainbow nation are evident in this frontier town. The ramifications of apartheid still are present in this city where there remain, more than 20 years into democracy, very significant and very systemic problems with the quality of education for South Africans of color when compared to education for white South Africans. Confronting this problem head on is the focus of Inkululeko's work in Grahamstown. Inkululeko, the nonprofit that SUNY Brockport will be collaborating with, is situated in Extension 7, Grahamstown. Extension 7 is one of several neighborhoods in the township, which is the area that is historically made up by South Africans of color. Inkululeko's mission is to provide South African township youth with the skills, support and guidance necessary to apply, attend and succeed in university; to challenge the bigotry of low expectations for township youth; and to provide sustainable, positive change; student-by-student, generation-by-generation.

For more information on Inkululeko, check out the Website, Instagram, Twitter, or Facebook.

Your experience in Grahamstown, South Africa will:
Provide an opportunity to engage with young people - part of South Africa's born free generation to learn about the opportunities and challenges that exist in the young democracy
Learn from local community members about their ideas and cultural norms as they relate to leadership in post-apartheid South Africa
Create and implement programming on leadership in concert with Inkululeko colleagues that is inclusive, culturally appropriate enterprising and able to be scaled within the community
Learn Xhosa from English/Xhosa speaking local residents and tour the township community on foot with local residents, learning about the culture and traditions in this immensely enriching space
Collaborate with SUNY Brockport faculty, fellow students and South African students to devise concrete ways one can serve one's own community
Visit a game reserve in the Eastern Cape Province and also visit local artists in the township community.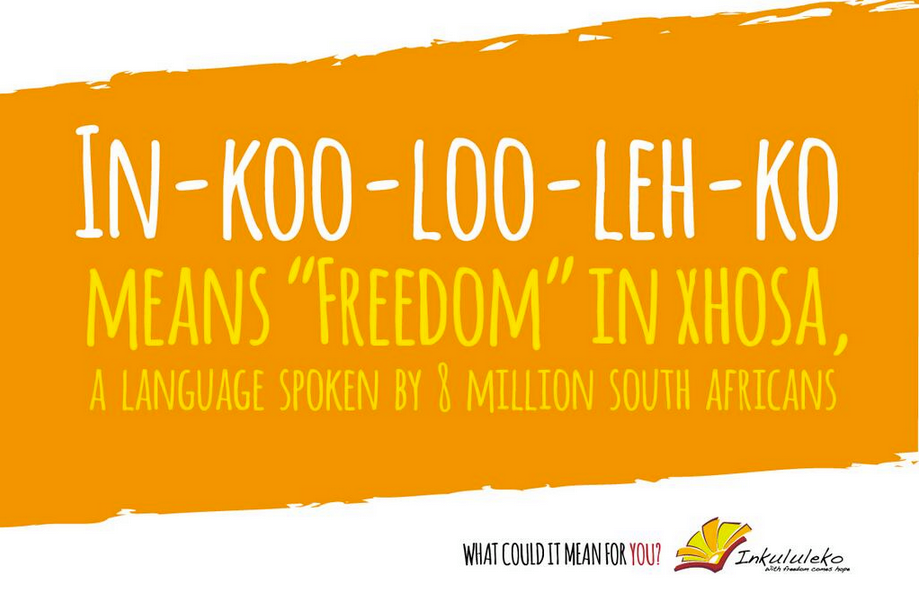 Housing and Orientation
Orientation:
Students will attend orientation sessions prior to the program to become familiar with classmates, to discuss travel arrangements and learn about the course material.
Housing:
Graham Hotel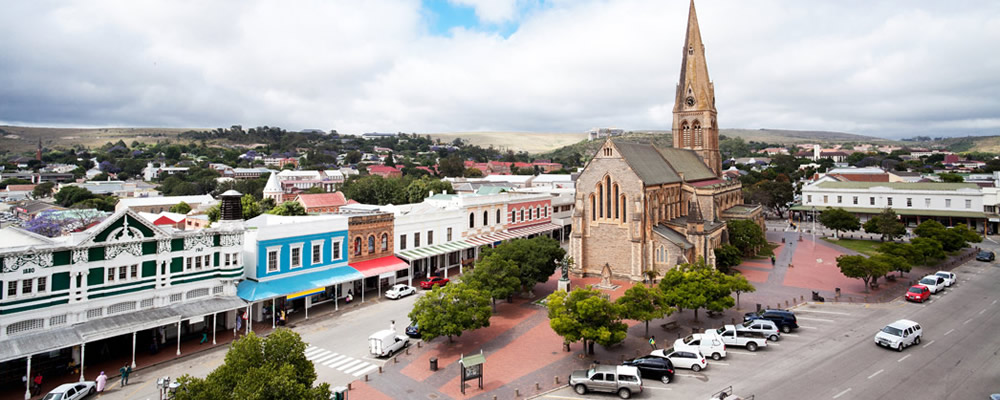 Cost
Fees for the South Africa: Social Change and Community Leadership Summer Program

Undergrad. Budget Sheet for Summer 2018: $3,875.49 (Estimated)

INCLUDES:
Program Acceptance Fee
Tuition (3 Credits)
Various Campus-specific Fees* (College Fee and Technology Fee)
SUNY International Health Insurance**
Pre-departure Orientation Materials
Accommodations (double occupancy rooms)
Some Meals
Supplies
Airport Pickup
Program Transportation within Country
Program Activities & Excursions
Brockport's Study Abroad Office Services.
DOES NOT INCLUDE:
Passport
Round-trip Airfare to South Africa
Additional Meals
Personal Expenses
The actual amount that you will spend depends heavily on your style of living, and will vary with each individual's personal spending habits, entertainment preferences and travel choices.
Financial aid applies towards fees.
*Varies depending on the SUNY campus at which the participant pays tuition.
**The SUNY International Health Insurance is mandatory and will be included on the student's Brockport invoice.
The cost (and items included in the cost) as listed on the website are subject to change and should be considered estimates. Final budget sheet will be mailed to the student prior to departure and usually upon acceptance.

Course Content
Assignments:
Discussion Board Posts
During the program, selected topics will be posted to the BlackBoard Discussion Board as a means to stimulate a robust exchange of ideas and extend class conversations. Students are expected to post at least one original post on any given topic and provide a substantive response to at least three peer postings.

Belief, Events, Values Inventory (BEVI) goals
The BEVI helps individuals 1) understand better what they believe and value about themselves, others, and the world at large and 2) reflect upon how such beliefs and values may - or may not - be conducive to learning, personal growth, relationships, and the pursuit of life goals. Students will complete the BEVI and create learning goals based on results of inventory.

Kaffir Boy Reflection Paper
Your reflection should be 3 typed pages long (double-spaced, one-inch margins). I expect your book review to be free of grammatical and spelling errors, and otherwise well edited.

Social Action Project

Students will work in small groups in concert with South African students and colleagues from Inkululeko to identify a social issue and develop a response to said issue. Students will collaborate with Inkululeko youth to determine projects that capitalize on community assets and that can be carried forward once SUNY Brockport students return home.

Final Reflection Paper
For your final assignment, you will reflect on the Grahamstown experience with a focus on your progress towards the goals created in response to your BEVI assessment
Tentative Schedule
Part I of course: USA
Students will meet for class with Ms. Podsiadly and Mr. Torreano for two video-conference sessions prior to departure.

Session 1:
Introductions

Review syllabus, go over expectations with course instructor and begin to read and have discussion on first article on South African history. Students should be 1/4 of the way through the book "Kaffir Boy."

Students and faculty/staff discuss rules/expectations for while they are in Grahamstown.

Students share their initial motivation and goals for participating in the program

Discussion Board 1 – (DB-¬-1)
Session 2:
Students should be ½ way through book "Kaffir Boy"

Students and faculty/staff review rules/expectations for while they are in South Africa

Students and faculty/staff address any concerns for the upcoming trip

Students discuss personal learning outcomes for participation in Grahamstown program.

Mini Equity, Diversity and Inclusion training
Part II of course: South Africa

Sample itinerary for Summer 2017 (subject to change): Social Change and Community Leadership Tentative Itinerary.pdf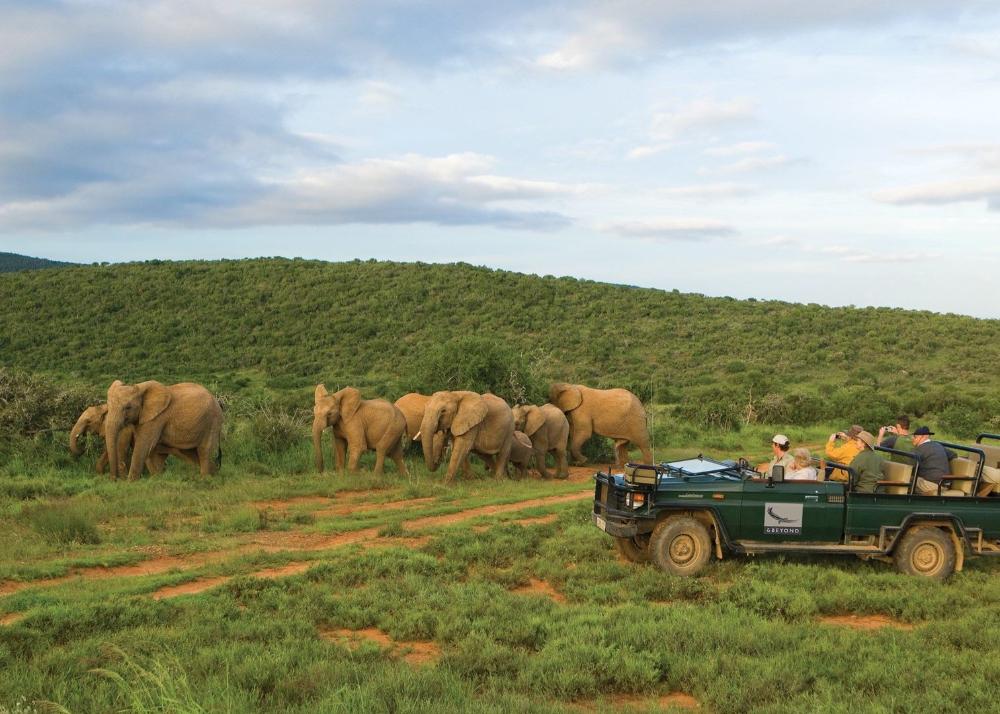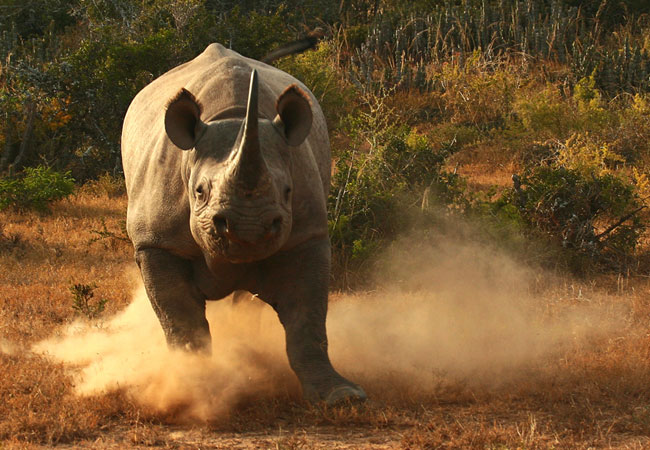 Dates
Summer 2017: July 9 - July 31, 2017