About the France: Epitech Summer Computer Science Program
Epitech was founded in 1999 and has gone on to become the largest IT school in France. Epitech includes 12 campuses and 12 Innovation Hubs, located all over France, with a student population of 5400. The school also has 3000 corporate partners dedicated to helping with student success. The school is focused on project-based learning. Students at Epitech do 50-70 projects a year, which help with interactive and inductive learning, and teamwork skills.
This bootstrap summer program takes place at Epitech's Paris campus. Students can choose one of two tracks: Internet of Things or Game Development. Students in Internet of Things will learn how to make a connected device using Arduino. Students in Game Development will learn how to make their own video game.
Visit the Epitech International Instagram
here
.
For any questions about this program, please contact Amy Aiezza at aaiezza@brockport.edu.

Housing
Students will be staying in home-stays throughout the duration of the program.
Cost
Fees for the France: Epitech Summer Computer Science Program (3 Credit)
Budget Sheet for the Epitech Summer 2020 Program
Estimated Undergraduate Cost:
$3,102.66
The Cost of the Program includes:
Tuition (3 credits)
Campus fees (college and technology fee)
SUNY International Health Insurance
Pre-departure orientation materials
On-site orientation program in France
Accommodation with a host family including breakfast and lunches each class day of the program
Transportation pass for 3 weeks (MetroCard)
Cultural visits and social activities
Brockport's Study Abroad Office Services along with Epitech's International Education Office Services
The cost of the program does not include:
Transportation to/from Paris
Passport
Additional meals
Text books and supplies
Miscellaneous expenses (this includes entertainment, laundry, postage, etc.)
Note: We strongly recommend that you purchase trip insurance to cover loss of luggage, cancelled/missed flights, missed/cancelled program, etc. In the event that you cannot attend a program (for example, with a medical emergency or U.S. State Department Travel Warning), such insurance can cover loss of program fees resulting from a cancelled program.
Courses
The Epitech Bootstrap Summer program is offered at Epitech's Paris campus and students can choose between two tracks: Internet of Things and Game Development. In addition to technical modules, the program will include company visits and outdoor activities which will allow students to discover places of interest and the technological cityscape.
Applicants should have successfully completed one year of higher education in IT/computer science and should have at least basic programming skills.
For more information about the program, visit the Epitech Bootstrap Summer
website
. For more information on Epitech's hands-on learning method, visit
here
.
Internet of Things
Deepen your knowledge on the Arduino environment and develop devices, which impact, change and control reality. You will learn how to design, build and test microcontroller-based embedded systems through a fun and relevant group project: pet feeding station, plant health monitor, robotic arm,... Imagination has no limit!
Game Development
Based on the development of video game projects, this module aims at exploring and deepening your Game Development skills. Challenge your own technical expertise in order to create tools, which improve players experience. Using your own skills and well-known game engines, you should prove able to improve players possibilities.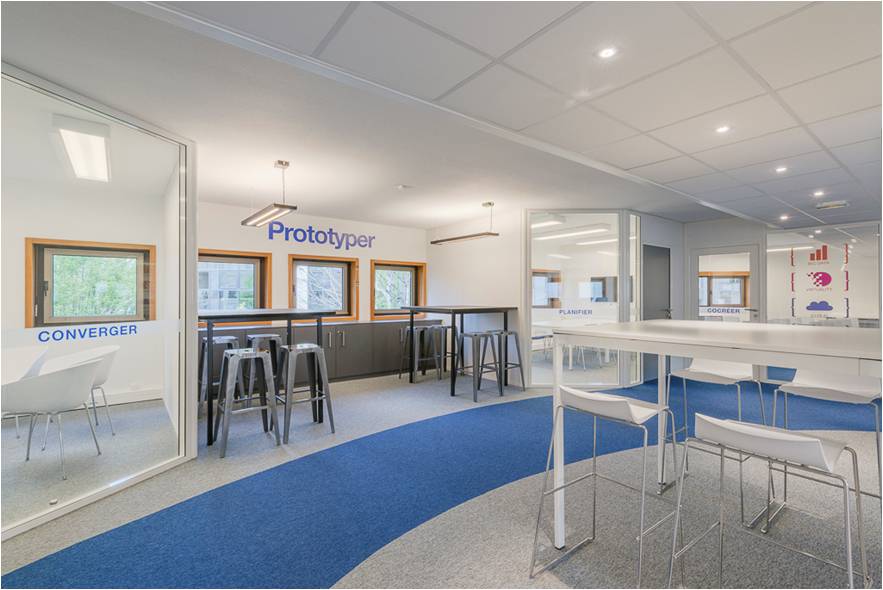 Dates
Summer 2020: July 6th - July 24th, 2020
Important note: Please do not book your travel arrangements until you have received the official Travel Memo from your program advisor.