About the Mexico: Yoga for Personal Health Summer Program
This one week course will be held in gorgeous Tulum, Mexico in May of 2018. It will be conducted as a 1-credit hybrid course (meaning access to course materials and quizzes is through Blackboard). The group will meet and travel together to Tulum, Mexico for completion of the course work. While in Mexico the course will meet at designated times to discuss course materials and for yoga practice sessions. As part of trip, we will visit ruins and caves. An optional snorkeling/scuba diving excursion will be available.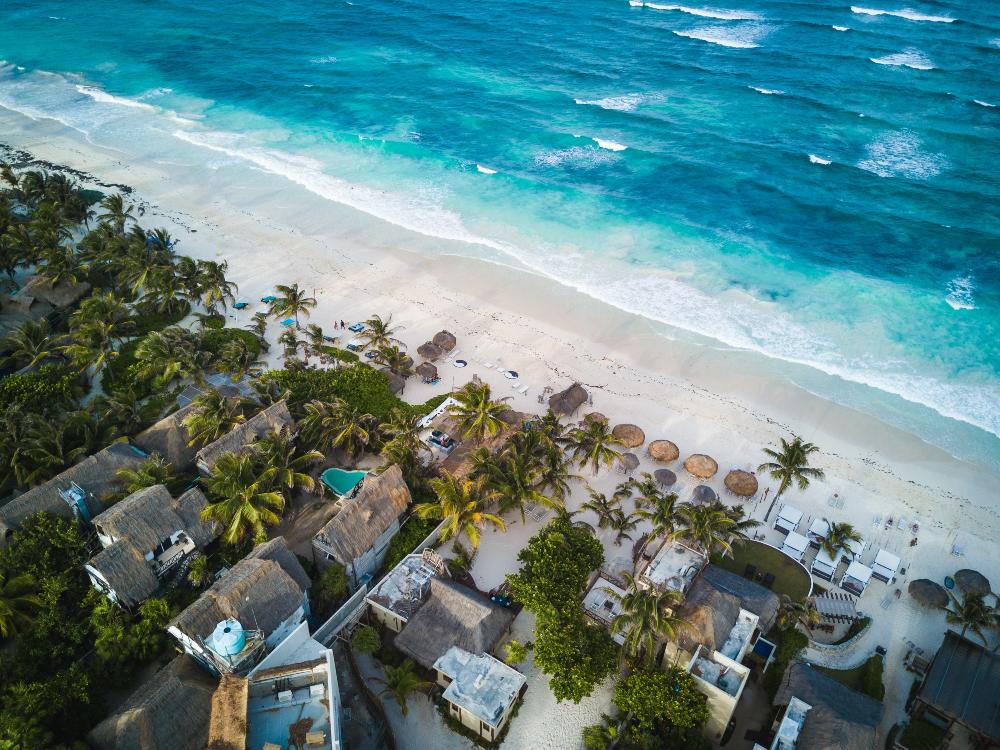 Course objectives:
To understand and apply the underlying concepts of Yoga.
To promote knowledge and awareness of skeletal alignment and body mechanics, emphasizing a safe and intelligent use of the body.
To cultivate breath control, relaxation techniques and kinesthetic awareness.
To develop a working knowledge of selected asanas and vinyasa sequences.
To increase strength, co-ordination, balance, flexibility and range of motion.
To recognize and apply the value and benefits of an on-going yoga practice.
To develop a personal ongoing yoga home practice.
For more information, contact the faculty leader: Connie Lawrence, cflawren@brockport.edu
Housing and Orientation
Orientation:
You will attend a pre-travel orientation prior to the program to become familiar with classmates, to discuss travel arrangements, and to learn about the course material.
Housing:
Students will reside in shared rooms at the Amansala Pueblo (Town Hotel) Amansala Pueblo hotel is on the road to the beach and is about 12 minutes bike ride to the ocean or 5-8 minutes by car. It is a an easy location to use as a base to explore the surrounding areas of Tulum such as the cenotes, the ruins, the town as well as the beach. You can easily explore all that Tulum has to offer from this location, and the rooms are comfortable with wifi, ac and tv and 24 hour electricity.
Cost
Fees for the Brockport Mexico Yoga Program, Summer 2018:
Undergraduate Summer Program Costs: $2,005.13
(Estimated Cost - 1 credit)
INCLUDES:
Tuition (1 credit)
Program acceptance fee
Various campus fees (college fee, technology fee, etc.)
SUNY International Health Insurance*
Pre-departure orientation materials,
Flights to/from Buffalo-Cancun
Shared accommodation
All breakfasts and two dinners
In-country program transportation
Activities and excursions
Bike rentals, and
Brockport's Study Abroad Office Services
DOES NOT INCLUDE:
Passport
Additional Meals
Miscellaneous expenses (this includes entertainment, travel while in Cancun, laundry, postage, etc.)
The actual amount that you will spend depends heavily on your style of living, and will vary with each individual's personal spending habits, entertainment preferences and travel choices.

Financial aid applies towards fees.

*The SUNY International Health Insurance is mandatory and will be included on the student's Brockport invoice.
**Varies depending on the SUNY campus at which the participant pays tuition.
Course Content
This 1 credit class offers knowledge and skills to keep fit for life. It teaches safe performance of movement and exercise in a progressive approach and offers an opportunity to improve and/or maintain a high level of fitness through application of conditioning principles. This class is designed for all fitness levels. Students are encouraged to understand their own limitations and work within their bounds (listen to your body).

In particular, this class introduces the values and skills of Hatha Yoga (Yoga of exercise) to the beginning student and offers opportunities to expand knowledge, applications and skills for the purpose of personal health. All students will be given the tools to reduce tension, increase energy levels, move efficiently, reconnect to Self-awareness, learn about Your body and get fit! The poses and flows are adaptable and can be personalized for any level of fitness. Students are encouraged to understand their own limitations and work within their bounds. The class is designed to take you through a journey of your own body, introducing you to a way of moving with your own inner rhythm. The course includes teacher directed activity and opportunities for self-paced practice. You will physically, mentally, spiritually and emotionally condition yourself and experience just how much depth there is in each pose and flow when you change focus and intention.

The emphasis of the class will be on asanas (poses) and vinyasa (flow) for increased flexibility, improved health, relaxation, and reduced stress in daily living. Class participants will also be exposed to the language, philosophy, history, and concepts of Yoga. For the didactic part of the class students are expected to review all posted materials and engage the exercises provided for home practice. These exercises include breathing techniques, meditation, chanting, and asana/vinyasa practice, including standing, balancing, and inverted poses within their ability.

Syllabus: Yoga for Personal Health - Mexico Summer 2018 Syllabus.pdf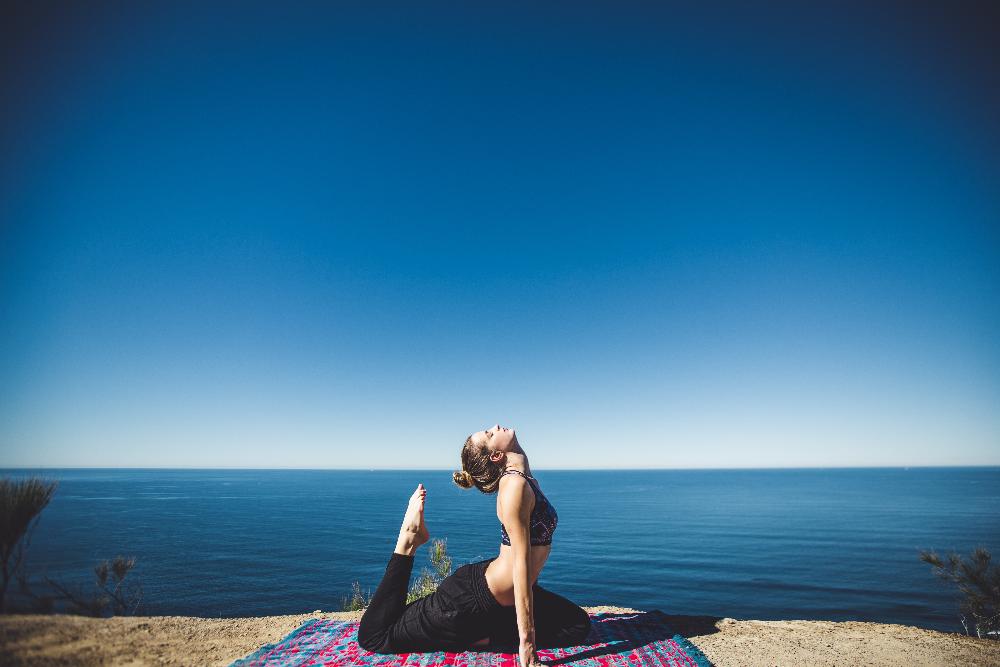 Dates
Summer 2018: May 18 - May 25, 2018 (
est.
)