Toyo University is a comprehensive university that was founded by Dr. Inoue as a "private philosophy museum" in 1887. Enryo is in a period of fluctuating from the opening of the country to modernization, it is essential for people to "have a way of thinking and thinking of their own and act with their own philosophy" and practiced the spread of philosophy. Toyo University (TU) is a private, liberal arts university with five campuses throughout Tokyo. A university with a long tradition and history that is to celebrate the 130th anniversary of its foundation in 2017.The student body of more than 30,000 also has Tokyo's urban wonders close at hand. Most exchange students follow TU's excellent intensive Japanese language program (NEST). However, if proficiency levels permit, students may take classes from other disciplines.
The City of Tokyo

Toyo University is located in Japan's capital city, Tokyo. Students participating on the exchange program will be located at Toyo University's main campus, Hakusan. With Superb access to Tokyo's main attractions and districts, the Hakusan Campus offers a full college life experience. The roof of Building 2, which is the campus's landmark tower, offers a panoramic view of Tokyo's subcenters. And despite being in Tokyo's center, the campus provides a quiet and verdant environment that is conducive to study. Its numerous dining spaces offer such a broad variety of foods that choosing what to eat each day could become a real challenge!

Click here to learn more about Studying In Japan
Housing & Orientation
Housing:
All participants will choose from 3 housing options: Toyo University International House (I-House), Kitazono Women's Student Dormitory and general rental properties. Rooms will be allotted on a first come, first served basis. If the students preferred facility reaches capacity by the time their application is submitted, they may be placed in another facility.
International House: Students who wish to live in the I-House facility will be assigned a room and may choose a single or double occupancy. A standard I-House unit consists of one double-occupancy and one single-occupancy bedroom. Three residents share a common space which includes a living room, bathroom, kitchen with refrigerator and over, washstand, air-conditioner, washer/dryer, tv, bed, bedding, desk, and closet. All utilities and internet are included in the housing however, if you make excessive use of utilities, you may have to pay a separate overuse fee. Please note, it may not be possible to accommodate requests for room preference.

Kitazono Women's Student Dormitory: Students who wish to live in this style of housing will be assigned a room. All rooms are single occupancy and come equipped with a bathroom, washstand, kitchen with refrigerator, air-conditioner, bed and bedding, desk and a closet. Please note: It may not be possible to accommodate requests for room preference. Utilities and internet are included in the housing fee however, if you make excessive use of utilities, you may have to pay a separate overuse fee.

General Rental Properties: This preferred style of housing has an independent approach where the students contact real estate agent(s) directly and take care of all arrangements. All arrangements are made independently of Toyo University. What is included in your room depends on the apartment selected however in general, it will be a single room and are not furnished or equipped.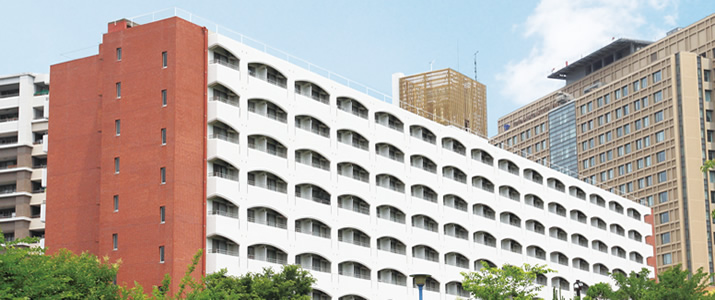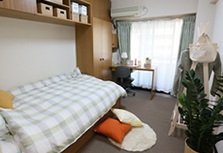 Orientation:
All important information on living and studying in Japan will be provided in detail during orientation. The orientation will cover student registration, transcripts, procedures to be taken at the immigration and ward offices, National Health Insurance, how to open a bank account in Japan, housing and study life on and off campus. This is a mandatory orientation for all exchange students.
Cost
Fees for Brockport's Japan: Toyo University Program


INCLUDES:
Tuition

Program acceptance fee

Pre-departure orientation materials

On-site orientation upon arrival at Toyo University

Toyo's International Exchange Office Services

Brockport's Study Abroad Office Services

SUNY International Health Insurance*

Various campus-specific fees (college fee, technology fee, etc.)**
DOES NOT INCLUDE:
Note: We strongly recommend that you purchase trip insurance to cover loss of luggage, cancelled/missed flights, missed/cancelled program, etc. In the event that you cannot attend a program (for example, with a medical emergency or U.S. State Department Travel Warning), such insurance can cover loss of program fees resulting from a cancelled program.

Financial aid applies towards fees. Please be sure to check with the Financial Aid Office at your home school. If applying or receiving financial aid, you will need to give the Financial Aid Office (at your home school) a copy of your acceptance letter and budget sheet.
* The SUNY International Health Insurance is mandatory and will be included on the student's Brockport invoice.
** Varies depending on the SUNY campus at which the participant pays tuition.
The cost (and items included in the cost) as listed on the website are subject to change and should be considered estimates. Final budget sheets will be mailed to the student prior to departure and usually upon acceptance.
Courses
The Toyo University exchange program is designed for students who wish to study at Toyo University for one semester or for a full year. The students in this program will have the option to study regular courses and/or Japanese language and culture (NEST). It is recommended that students begin the exchange program having taken at least one semester of a university level Japanese language course.

Click here for a list of courses
Those who want to take general education courses (regular courses) will be offered to do so in the following faculties:
Faculty of Letters

Faculty of Economics

Faculty of Business Administration

Faculty of Law

Faculty of Sociology

Faculty of Regional Development Studies

Faculty of Global and Regional Studies

Faculty of International Tourism Management
NEST (Nihongo for exchange students at Toyo) is a Japanese langauage and culture program designed for exchange students. The goal of the courses is to help the exchange students increase their proficieny to a level that allows them to pursue their academic interests and enjoy campus life to the fullest. This program is divided into three to four levels from beginner to advanced. Courses offered for NEST are the following:
Integrated Japanese

Japanese Listening Comprehension

Japanese Reading and Composition

Project Work

Kanji Literacy

Japanese Culture and Society (A/B)

Introduction to Japanese (A/B)
For more information on NEST CLICK HERE

Those who are certified Level 1 (N1) or Level 2 (N2) of the JLPT (the Japanese Language Proficiency Test) are eligible to take regular courses taught in Japanese.

For more information on courses offered, please view Toyo University Exchange


A Special Note About Studying in Japan
Exchange students are required to obtain a Certificate of Eligibility and a visa for entering Japan. After you submit your completed application for Certificate for Eligibility (COE) to Toyo University's administrative scriveners, you will be assisted by Toyo to apply for your COE to the relevant immigration bureau. A visa should be obtained at a Japanese diplomatic office in your home country. It is the students responsibility to apply and complete the required documents to be granted entry to Japan.
Dates
Fall 2020: September 18 to January 30
Spring 2020: March 25 - August 5