About the Spain and Portugal Winter Program
The content of this course is largely the trip itself which will be an intensive twelve day educational experience for students. Students will learn about ancient, renaissance, medieval and modern Spain and Portugal. During the course of the trip we will take a series of guided tours that will discuss the political, religious, architectural and artistic history of all three civilizations. Reading Payne's History of Spain and Portugal will greatly assist students in understanding the lectures given during the tours. Student should expect to spend between three and four hours a day in intense learning experiences that will include lectures and site visit. Travel arrangements permitting, students will also have several "free" hours each day during which they are expected to visit museums, art galleries, archaeological sites, Churches and other places of historical interest as well as experience the local culture by, for example sampling the local cuisine at the restaurant of your choosing for lunch. What follows is a somewhat in-depth description of several of the sites and educational experience students will have during the trip as well as briefer descriptions of a number of other experience/sites. Much more detail will be provided during the tour lectures.
Course Objectives
Students will acquire knowledge about the political, culture (contemporary and ancient) religious, architectural and artistic history Spain and Portugal. With this knowledge students will come to a better understanding of these countries' historical role in the world. For instance, students will complete this course with a better understanding Portugal's role in the age of discovery, and Spain's role in the conflict between Christians and Muslims in medieval Europe.
Readings Materials:
Stanley G Payne's History of Spain and Portugal (available free on line at: http://libro.uca.edu/payne1/spainport1.htm). This book must be read in its entirety before we depart on the trip. Payne's work will greatly assist students in understanding the lectures during the tours
Student's Responsibilities
1. Complete assigned reading on time which in this case means before we depart for the trip.
2. Listen attentively to the all tour guide's lectures and to fellow other students' comments/questions.
3. Act responsibly while on the trip. This means, among other things, being on time for the plane and bus, being quiet in hotels, not consuming alcohol to excess (virtually everyone will be old enough to drink alcohol in Europe and I cannot possibly police your behavior in this regard but any sigh of excessive drinking on the trip will result in a failing grade for the course so do not cross this line) being respectful to local citizens and merchants with whom we interact. In short, I expect that you will act like ladies and gentleman while on this trip.
4. Complete the assigned research paper on time.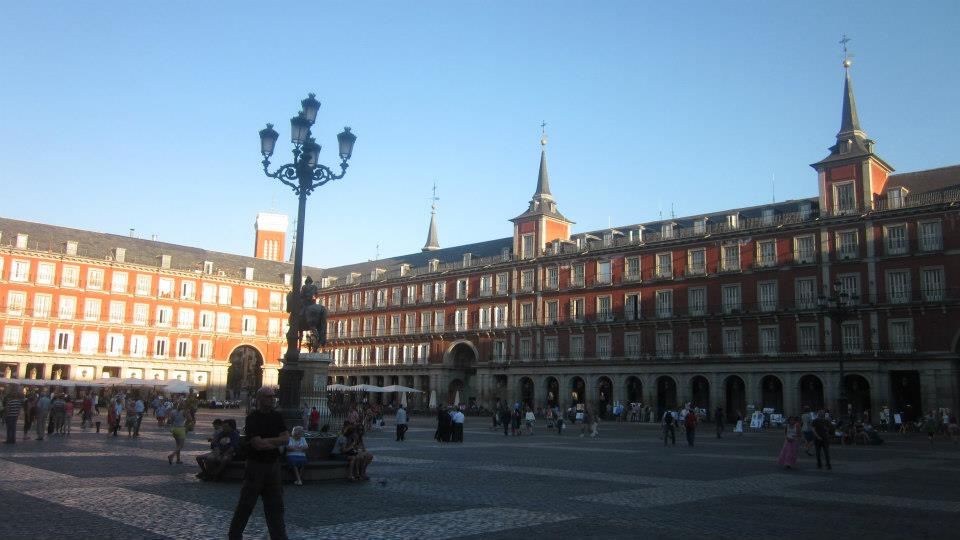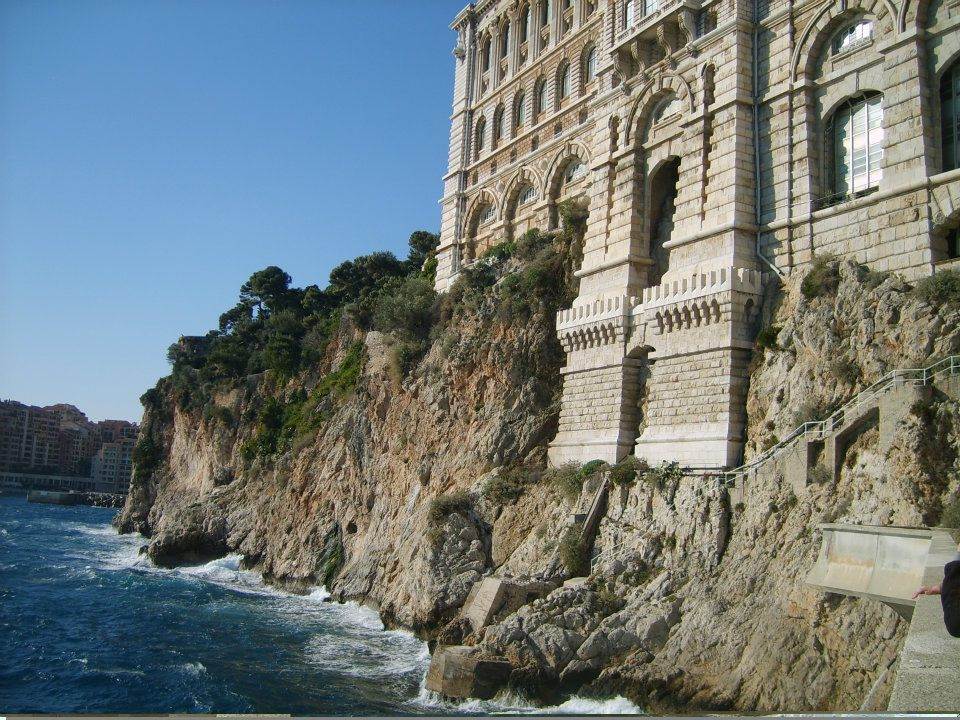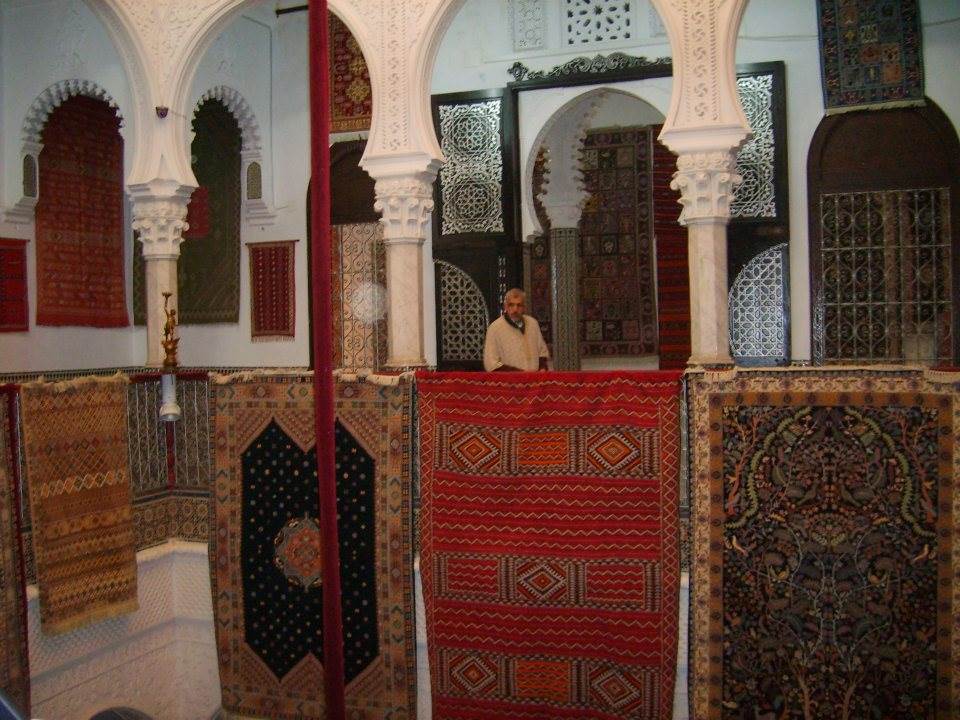 Housing and Orientation
Students will stay in hotels for the duration of the trip.

For more information regarding this program, please contact the faculty director: Dr. Steve Jurek, sjurek@brockport.edu
Courses
Students will earn 3 credits for participating.

Grading will be based upon three variables:

1. Every student will write a research paper that will be due via Angel/email on January 2nd. Every student may pick their own topic for this paper but it must be related to three countries we visit. The paper can focus on one of the sites we visit for example you may write about the history of Lisbon's Moorish Alfama district, the Padrão dos Descobrimentos (Monument to the Discoveries) in Portugal, the Torre de Belem, Mosteiro dos Jerónimos, built by King Manoel to honor Portugal's explores, or Granada's 14th-century Alhambra. Alternately, the research paper can focus on a contemporary or ancient/medieval political or social issue in any of the countries we visit. The purpose of this paper is to push you to a greater level of understanding about some aspect of the places we visit. This paper will account for 60% of your grade in the class.

2. Every student will hand in a journal of their travels at the end of the trip (again by e-mail or through Angel.) The journal should be a record of where you went what you saw and more importantly what you learned while on the trip. This journal will account for 30% of your grade.

3. Because we will be together in confined spaces (hotels, airports, planes,) for a long period on this trip our behavior will greatly impact others. For that reason there will be a behavior component of the grade that will account for the final 10% of the grade. We will all get tired and have a bad moment or do something silly on the trip and that is to be expected but consistently boorish behavior or mistreatment of others will not be tolerated. If you engage in such behavior I will use this portion of the grade to penalize you for this bad behavior. A reminder in this regard, any problems caused by excessive alcohol consumption will result in a failing grade notwithstanding the 10% limit to this component

Here is the course syllabus: Jurek Portugal Spain syllabus 2019.docx
Cost
Fees for the Brockport Spain and Portugal Program, Winter 2018-19:
Undergraduate Winter Program Costs: $5,150.49
(
Estimated Cost - 3 credits
)
INCLUDES:
Tuition
Campus fees (college and technology fee)
SUNY International Health Insurance*
Program Acceptance Fee
Pre-departure Orientation Materials
Round-trip airfare (from Buffalo)
Accommodation in triple/quad occupancy
Daily breakfast and 6 dinners
In-country transportation
Tours/Excursions
Entrance fees
Global travel protection
Local guides, and
Brockport's Study Abroad Office Services including the presence of a Brockport Faculty Director
DOES NOT INCLUDE:
Passport
Mandatory tips
Miscellaneous expenses (this includes additional meals, entertainment, additional excursions, shopping, laundry, airline luggage fees, etc.)
Notes:
If students deposit by Friday, April 27, 2018, they will receive a $200 discount.

Deviations from the group flight from Buffalo will be at an additional expense to the traveler unless the traveler submits their request to EF by August 31, 2018.
IMPORTANT
Participants will incur cancellation fee in the amount of $665.00 for withdrawal after April 29, 2018.
Participants will incur cancellation fee in the amount of $1,915.00 for withdrawal after September 27, 2018.
Participants will incur 100% liability for the cost of program for withdrawal on November 16, 2018 or after.
Financial aid applies towards fees.

*The SUNY International Health Insurance is mandatory and will be included on the student's Brockport invoice.
**Varies depending on the SUNY campus at which the participant pays tuition.
The cost (and items included in the cost) as listed on the website are subject to change and should be considered estimates. Final budget sheets will be mailed to the student prior to departure and usually upon acceptance.
Itinerary
Day 1: Fly overnight to Spain

Day 2: Barcelona
Walking tour of Las Ramblas

Day 3: Barcelona
Take a guided tour of Barcelona
Plaza de Catalunya
Plasa de Espana
Park Guell
La Sagrada Familia

Day 4: Barcelona + Valencia
Travel to Valencia

Day 5: Valencia + Granda
Walking tour of Valencia
Travel to Granada

Day 6: Granada + Costa del Sol
Take a guided tour of Granada
Visit the Alhambra
Travel to Costa del Sol

Day 7: Costa del Sol
Enjoy a free day on the Costa del Sol
Explore shops, beaches and local culture on your own

Day 8: Costa del Sol + Seville
Travel to Seville
Take a guided tour of Seville
Visit the Seville Alcázar
Visit the Seville Cathedral

Day 9: Seville + Madrid (high speed train)
Travel to Madrid
Take a guided tour of Madrid
Visit the Royal Palace
Take a walking tour of Madrid
Visit the Prado

Day 10: Madrid + Toledo
Cathedral of Toledo
Church of Santo Tome
Back to Madrid

Day 11: Madrid + Merida + Lisbon
Visit Roman Theater in Merida
Travel to Lisbon

Day 12: Lisbon
Take a guided tour of Lisbon
Torre de Belem
Padrao dos Descobrimentos
Visit the Castelo de São Jorge
Visit the Mosteiro dos Jerónimos

Day 13: Depart for home
Itinerary is subject to change
Application Process
This program is open to students from The College at Brockport as well as to students from any other US College/University.

You can find the application at the top of this page. Follow the prompts to complete the application. To complete your application you will need to submit a brief Study Statement and your Academic Transcript(s). Both of these requirements can be taken care of electronically. Once completed, your application should be reviewed within 2-3 business days and an admissions decision will be reached.

For students who have been accepted into the program (these students will have the status of "ACCEPTED" on their online applications): you should have received an acceptance packet via email with your reply form, acceptance letter and budget sheet. Please fill out your reply form as instructed and submit it along with your $350 Acceptance Fee to the Office of Student Accounts (instructions are in your acceptance packet). No one is officially enrolled until they submit their Acceptance Fee. This trip is expected to sell out and if past history is any predictor of the future a number of students will contact me after the trip is sold out to ask to be allowed to join us. Unfortunately once we reach the maximum of 36 students no additional students will be allowed to enroll because of space limitations.