About the Antarctica Program
Imagine visiting the coldest, windiest, driest, highest, quietest, most remote, and least understood continent on Earth and one that is undoubtedly the most fascinating to the human imagination. Students must attend mandatory weekly lectures during the Fall (available anywhere via webcast), prepare a research essay in the area of their primary interest, and then participate in a 2 week field study in Antarctica and Ushuaia, Argentina.

During the field study we will spend 10 days aboard an Antarctica cruise liner to explore the Antarctic Peninsula and another 3-4 days exploring the natural and cultural systems of Tierra del Fuego and the tip of South America. December is summer in the southern hemisphere, though temperatures will vary considerably. This is truly a once-in-a-lifetime experience. Students on the Brockport Antarctica program will be traveling with students from Oregon State University and Virginia Tech through the American Universities International Programs consortium.

The Faculty leader for the program is Dr. Isidro Bosch: bosch@geneseo.edu

Top reasons to choose this program:
Where else would you have the chance to see huge glaciers rolling into the sea, vast penguin colonies, whales, seals, orcas, icebergs, and more?

Few people ever have the chance to visit the remote and beautiful White Continent. For those of you seeking an adventure - this is your ultimate chance.

Our expedition ship has a fleet of Zodiac landing crafts, which allow us to take daily excursions ashore onto the continent for spectacular scenery and close encounters with wildlife.

Experience 24 hours of daylight - take stunning photos at midnight and spot wildlife at all hours of day and night!

Antarctica has the world's greatest concentration of wildlife in the world. It is perhaps the last true wilderness left on our planet.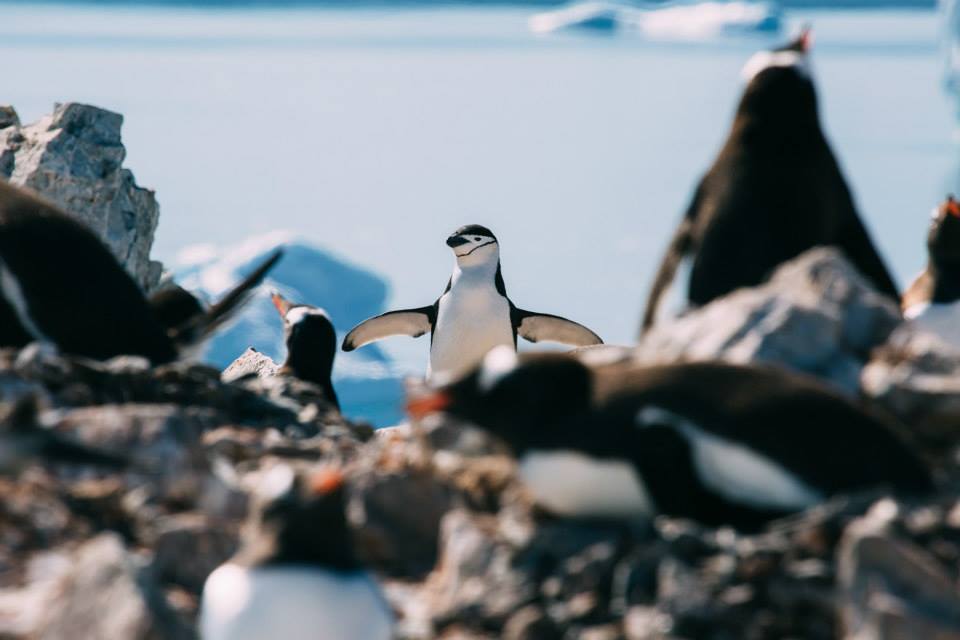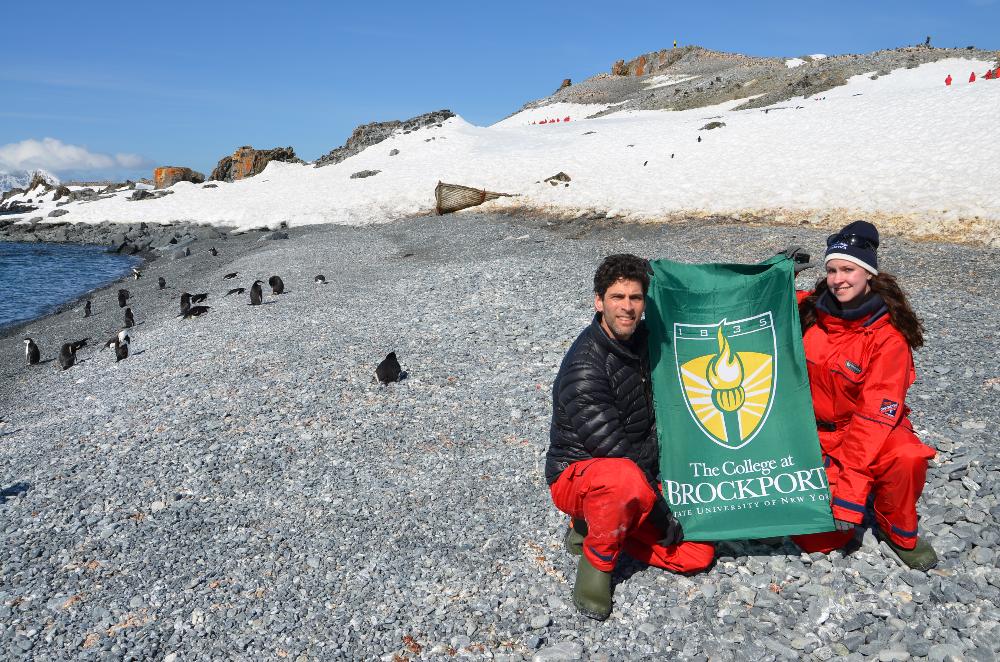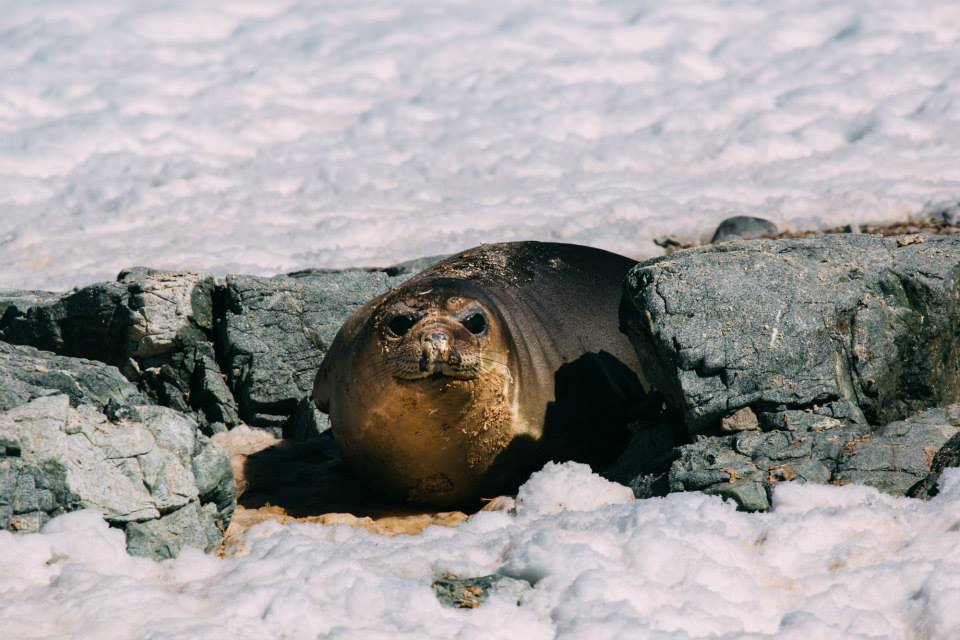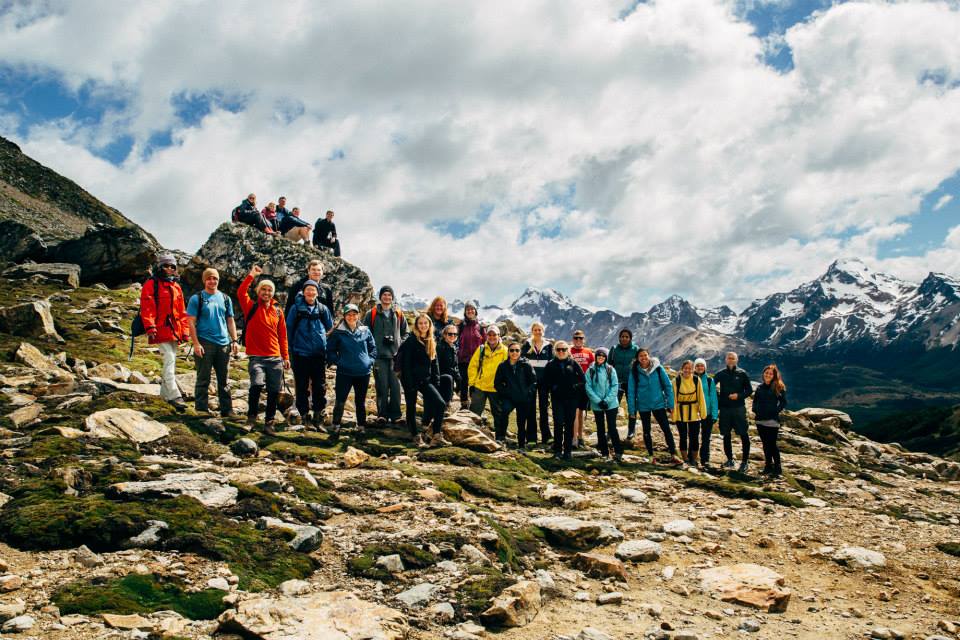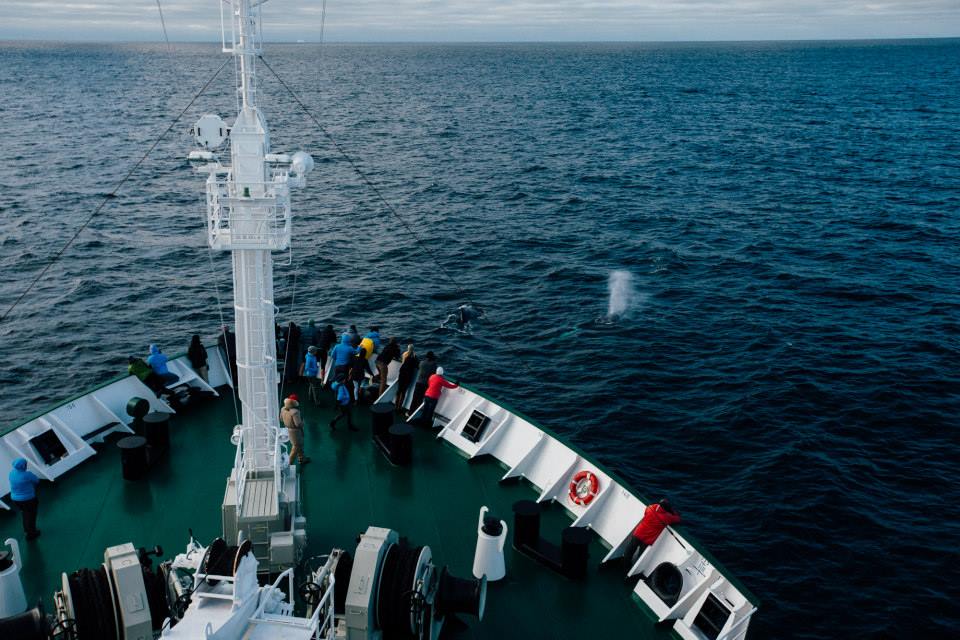 Housing & Orientation
During your visit to South America and Antarctica, you will stay in comfortable condo-style accommodations (on land) and cabins (at sea) with the rest of the students in the group. You will get the chance to make life-long friends with others in the group, and our accommodations adds to this experience. If you are traveling with someone, you may request to room with that person for the duration of the trip.

Most meals are provided during the program. Although dietary restrictions are met to a degree, it may not be possible to find provisions for every dietary need on the ship or in Argentina.
Cost
Fees for Brockport's Antarctica Study Abroad Program

Budget Sheet for the Winter 2018/19 Program:
$ 11,565.80 (Estimated Undergraduate Cost - 6 Credits)
$ 11,765.80 (Estimated Graduate Cost - 6 Credits)

*** Important - students will be fully liable for the cost of this program if they withdraw after April 20,2018.

INCLUDES:
Tuition (6 Undergraduate Credits or 6 Graduate Credits)
Mandatory Weekly lectures during Fall 2018 (available anywhere via webcast)

Program Acceptance Fee

Pre-departure orientation materials

All accommodations

Most meals

Group activities

In-country transportation

Antarctica Cruise Liner

Brockport's Study Abroad Office Services with the presence of a Faculty Director

SUNY International Health Insurance

Various Campus fees* (college fee, technology fee, etc.)


DOES NOT INCLUDE:
Round trip airfare to Argentina, but a group flight will be arranged.

Passport

Additional meals

Entry/departure fees

Books/course pack

Personal expenses and some miscellaneous expenses
Financial aid applies towards fees.

*Varies depending on the SUNY campus at which the participant pays tuition.
**The SUNY International Health Insurance is mandatory and will be included on the student's Brockport invoice.
The cost (and items included in the cost) as listed on the website are subject to change and should be considered estimates. Final budget sheets will be mailed to the student prior to departure and usually upon acceptance.
Courses
Credits:
Students will receive 6 upper-division credits in the subject of Sustaining Human Societies and the Natural Environment upon completion of this course. We encourage students from all majors to apply, as we take an interdisciplinary perspective to examine contemporary issues in Antarctica.
Course description:
Antarctica has been described as the "coldest, windiest, driest, highest, quietest, most remote, and least understood continent on earth". It is also one of the most fascinating to the human imagination. This study abroad course explores the Antarctica and adjacent sub-Antarctic region (such as Tierra del Fuego and the Southern Ocean), including its history, geology, climate, and marine and terrestrial biology. Special attention is given to contemporary legal, psychological, and anthropological aspects of human activity in the region, conservation of ecosystems, and sustainable use of natural resources.

Students must attend mandatory weekly online lectures during the Fall semester (delivered by faculty at OSU and the Antarctic Research Center in Christchurch, New Zealand), prepare a field study essay in their area of primary interest, and then participate in a 2-week field study in Antarctica and Tierra del Fuego during winter break.

Course itinerary:

Click the link for an itinerary for the program: Sample Itinerary - 2012 - Antarctica .pdf
Course Syllabus: 2016 SUNY-VT Antarctica Syllabus.docx
Student Testimonials
"I was able to get up close and personal with penguins, whales, seals and a vast array of birds. I spent a night sleeping in a hole on a glacier. I did a polar plunge in an active caldera. I got to experience ten days at sea abroad a Russian research vessel. I hiked in one of the most beautiful national parks in South America. In addition to visiting Antarctica, I was able to spend time in Ushaia and Tierra del Fuego, Argentina. I got to experience "last chance" tourism in Ushuaia, which is a port city at the southernmost part of South America where many expedition cruises to Antarctica set out from. I also learned a lot about myself from being on a ship for ten days without any other outside human contact."
-Kari Stoelting
Estimated Program Dates
Winter 2019/20: December 13th, 2019 - December 30th, 2019 (*plus the mandatory webcast lectures during Fall 2019 semester)