About the Beijing Semester Program
Brockport's semester program in Beijing is a unique program with a lot of flexibility for students. Students that choose to be will be immersed in Chinese language throughout their study. There are also opportunities to take courses taught in English in the fields of economics, business, politics, foreign policy, philosophy, history, art and literature, women's studies and more. Aside from the academic component of the program, students will have the opportunity to take part in social activities and travel to many regions of China.

Beijing is China's second largest city and the political and cultural center of China. It is renowned for its lavish palaces, temples and huge stone walls. It is an ideal location for study abroad students to experience the culture and dynamic energy of China. Brockport's program in Beijing offers students the opportunity to study and participate in a part-time internship.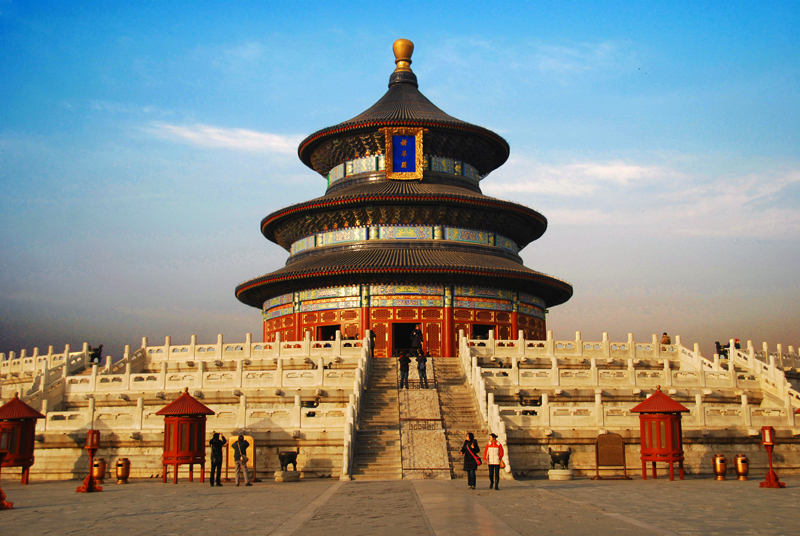 Housing & Orientation
Housing:
On campus dorms:
Peking University has double occupancy dorms for foreign students that are equipped with private bath, air conditioning, TV, internet access, and telephone. The majority of students live in on campus housing.
Off campus hotel:
This option is about a five to ten minute walk from the hotel to campus. The facilities are exactly the same as on campus dorms. In case, on campus dorms are full, the program will contract with the hotel to house students.
Off campus apartments:
Off campus apartments are available on a limited basis and are subject to approval. They are located in Chinese residential neighborhoods with air conditioning, TV, internet access, telephone, bath, plus a kitchen. It is about 30 minutes in distance (2 bus stops) to campus. The big advantage is that students live amongst and interact with Chinese citizens, a great way to understand culture and improve language skills.
Homestay:
Homestay is available for immersion Chinese students who desire to mix with Chinese families upon request.

*Note: For immersion students, there will be a Chinese roommate for all off-campus apartments, who will take care of facility issues and to make sure students are speaking Chinese only or answering language related questions.

Student Activities:
The following activities are organized with the participation of Chinese students in Beijing. The purpose is to increase interactions between American and Chinese College students:
The Great Wall
Forbidden city
Summer Palace
798 Art Village
In addition, they are also some traditional culture related workshops from time to time, such as:
Peking Opera mask paining
Paper cutting
Calligraphy
Tanji Fan Dancing

Study Trips:
With China being a vast and culturally diverse country, there are four independent trips (study trips), each focusing on a particular theme and equally essential to understanding China. To further consolidate what is learned in the classrooms, students are required to read two books related to the theme of the trip they choose, attend all lecture or corporate visits and to complete a study trip paper/project before returning to the States. Students will travel two weeks at the end of the semester and choose 1 of 4 routes to follow.
Purple Line: Tibet and Buddhism

Cities Luoyang, Xi'an, Xi'ning, Lhasa and Chengdu

Red Line: Long March

Walk through rural and mountainous villages (Jingxi and Hu'nan) of the Long March during the Chinese Civil War in the 1930s (only available in spring)

Green Line: Ethnic Minorities

Cities Xi'an, Chengdu, Lijiang, Dali and Kunming

Orange Line: Ancient Chinese History and Culture

Cities Luoyang, Xi'an, Chengdu, Longsheng and Yangshuo
Cost
Fees for Brockport's Beijing, China Internship and Semester Program
Budget Sheet for Undergrad Program (Fall 2019)
$16,415.18
(Estimated Chinese Institute of Asian Studies Program)
Budget Sheet for Undergrad Program
(Spring 2020)
$16,615.18
(Estimated Chinese Institute of Asian Studies Program)
INCLUDES:
TUITION
SUNY International Health Insurance*
Various campus fees** (college fee, technology fee, etc.)
Housing
Program acceptance fee
Pre-departure orientation materials
On-site orientation program in China
Program related travel around China
Student activities and excursions in and around Beijing, and
Brockport's Study Abroad Office Services
DOES NOT INCLUDE:
Passport
Visa
Meals
Airfare to and from Beijing, China
Non-Program travel while in China
Personal Expenses
Financial aid applies towards fees.
Please be sure to check with the Financial Aid Office at your home school. If applying or receiving financial aid, you will need to give the Financial Aid Office (at your home school) a copy of your acceptance letter and budget sheet.

*The SUNY International Health Insurance and will be included on the student's Brockport invoice.

**Varies depending on the SUNY campus at which the participant pays tuition

The cost (and items included in the cost) as listed on the website are subject to change and should be considered estimates. Final budget sheets will be mailed to the student prior to departure and usually upon acceptance.
Courses
Area Studies Courses:
China in the Global Economy (3 credits)
This course examines China's increasing role in the global economy, including trade, investment, impact of WTO accession, regional integration and international economic institutions.

Chinese Architecture & Culture (3 credits)
The course traces the architectural history of China with a special emphasis on the Song and the Qing dynasties, when classical Chinese architecture reached its zenith.The cultural, philosophical and political foundations of Chinese architecture and city building will be explored. The same approach will be applied to the new Chinese architecture under western influences.

Chinese Political Reforms (3 credits)
This course discusses the two and half decades of reforms in China's post-Mao era with respect to the international contexts, policy options, achievements, failures and implications for the future.

Chinese Media Studies (3 credits)
This course examines how Chinese media has emerged and evolved against the background of the modern Chinese history, how they interact with government, sponsors, receivers and other social institutions, and what all these mean to the Chinese social development.

Contemporary Chinese Novels (3 credits)
This course surveys contemprary Chinese fiction from the 1980s to the present terms of historical background, ideological content, artistic development and achievement, as well as foreign influences. It aims at familiarizing students with modern Chinese history and culture through reading some of the contemporary China's greatest authors.

Chinese Women's Studies (3 credits)
This course focuses on the contemporary status of Chinese women and their uphill struggle for equality in the 20th century.
Social Stratification and Inequality in China (3 credits)
This course explores the changes of China's social stratification structure brought by market oriented reform. It focuses on the household registration (hukou) system, rural-to-urban migration, the work unit (danwei) system, gender, education and welfare system.

Sino-American Relations (3 credits)
This course concentrates on Post Cold War events in the context of American predominance, decline of Soviet Power and emergence of China as a new force on the international scene.

Doing Business in China (3 credits)
This course introduces students to China's multi-faceted business culture and its practices focus on marketing in Chinese contexts.

Language Reforms in Modern China(3 credits)
As part of the efforts to westernize China, leading Chinese intellectuals in the 20th century tried to rid the nation of Chinese c haracters, the only living pictographic language. The course traces the rationale, the cultural conflicts and the ultimate failure of this iconoclastic movement.

China in Transformation, 1840s-1960s (3 credits)
The course aims at an understanding of China's transformation from a traditional society to a modern nation. Major events will be examined in the light of nationalist and communist movements.

International Business and China (3 credits)
An introduction to international business with an emphasis on the trade issues of China, this course covers the main theories in international trade, their empirical relevance, and their roles for the Chinese economy.

Independent Studies (1-4 credits)
Independent studies can be arranged with faculty. Topic range covers research projects from contemporary political, economic, and diplomatic issues to historical inquiries. Different credits will be rewarded in accordance with the amount of research work.
Chinese Courses
Non-immersion track-
The non-immersion Chinese track is designed for students who desire to learn Chinese part-time while taking area students courses and internships.
Chinese Language (non-immersion track)Language classes have three levels, elementary, intermediate, and advanced. Tutorial sessions will be available upon request.
Chinese Language I (6 credits)Through intensive instruction and pattern drills, the elementary level class will not only introduce students to Chinese language but more importantly will help students to master basic spoken Chinese. At the end of the course, students should achieve a level of functional Chinese in daily life.

Chinese Language II (6 credits)
The purpose of the intermediate level class it to help students increase reading comprehension as well as oral proficiency in Mandarin. After this class, students will independently learn Chinese on their own and participate in advanced language training course either in the US or in China.

Chinese Language III (6 credits)Students in the advanced class will learn to appreciate various unique aspects of written and spoken Chinese. Chinese will be the language of instruction with the purpose of reinforcing students' skills in speaking, listening, reading, and writing. Also, introducing and discussing important aspects of Chinese culture and current news will become an integral part of the advanced level.
Chinese Language Immersion Track (12 credits)-
The immersion track is for students who want to devote themselves to Chinese language training fulltime. It is a perfect opportunity for those who challenge themselves and test the limits of their courage and endurance.
Immersion IThe immersion Chinese Language classes are designed for advanced language students. They normally meet three hours in the morning and two hours in the afternoon daily, five days a week, except Friday afternoon, including two hours of lecture and drill, two hours of language task session, and a one-hour individual session (one-on-one). In addition, there is a language table every Wednesday. Students should be aware that the immersion course is very demanding. In addition to the five daily hours of class, students should expect to spend at least another three to four hours in class preparation and self-study daily.

Immersion IIThe format is the same as Immersion I, except that this is more advanced.

Chinese Folklores (1 credit )
This course is for students on Chinese immersion track. The instructor will discuss Chinese cultural traditions, religions, and all kinds of social practices that permeate Chinese life. It is four weeks in length and readings will be selected from books, articles, and contemporary news.

Social Issues (1 credit)
To understand contemporary social issues by reading and discussing is the purpose of this course. Among the major topics are peasant laborers in cities, education, environment, etc. Students will conduct interviews, by using Chinese, as part of this class.

Popular Culture (1 credit)
The focus of this course is on the youth culture, music, movies, TV programs, and the emerging internet culture. Interactions with college students forms part and parcel of this attempt to understand China's youth.

Martial Arts and Calligraphy (non-credit)
These courses are designed to enrich students' lives in Beijing as well as helping them understand specific aspects of traditional Chinese culture.
*Classes are subject to cancellation if enrollment is below 5 except language classes.
View a list of the possible academic subjects offered by the Beijing Semester Program as well as all of Brockport's university programs in Asia, here: Academic Subjects- Programs in Africa and Asia.pdf
Internship
A 3-credit part-time internship is available to students for the fall and spring semesters. Students take 12 credits of class work plus a 3 credit part-time internship.The part-time internship options provides students with intensive career and academic experiences. Students will engage in rigorous professional tasks with leading global and domestic companies and organizations in China. Internships are tailored to the distinct needs and interests of each intern and a weekly internship seminar will be held to discuss China's business culture and environments.
Time duration: 2 days or 180 hours total
Placements are available in the following fields:
Business
Law Firms
Media
Non-governmental organizations (NGO) and Non-Profits
IT
Interns will be required to submit weekly journals, maintain an activity/attendance log and write one 8-10 page paper. These assignments will be submitted by e-mail to the instructor in Brockport.
Student Testimonials
"China is unlike anything you'd expect. The program is phenomenal, the people are unforgettable, and the experience is priceless. My travels and studies in China have provided limitless possibilities in my personal, spiritual and academic life. It has been my cradle, and I could never regret it." -Heather Benson

"I was always skeptical about reading other people's testimonials and as an ABC (American Born Chinese), I never had a desire to go to China. But in these last few months abroad, my entire perception of China as a whole has changed. From the economic growth, sheer population size and technological advancements, it is vivid why China is considered one of the most powerful countries." - Kevin Zhang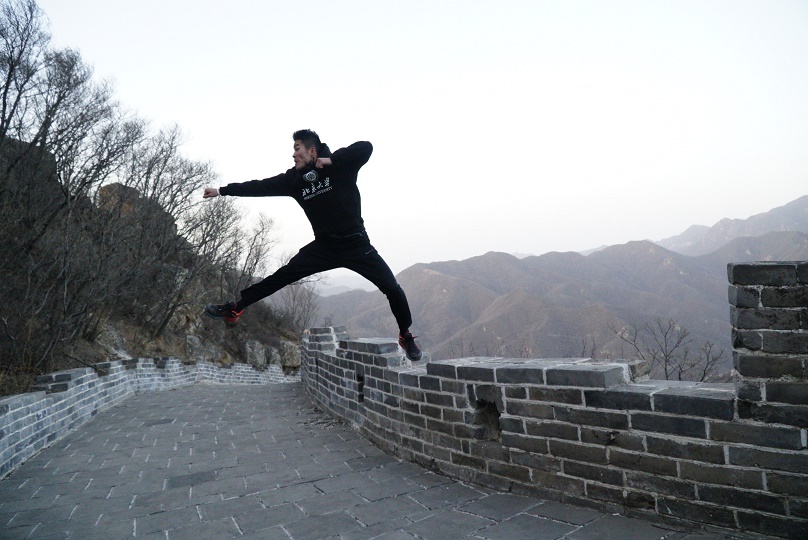 Dates
Fall 2020: August 28. 2020- December 10, 2020
Spring 2019: January 11, 2019 - April 28, 2019
Important note: Please do not book your travel arrangements until you have received the official Travel Memo from your program advisor.