About the University of Western Australia
The University of Western Australia is ideally located on the banks of the Swan River, three miles from the city center of Perth. With more than 22,000 Students and 3,500 staff, as well as cafes, libraries, sporting facilities, galleries and shops, the Crawley Campus is more like a small town than a school. UWA's riverside campus is widely renowned for the beauty of its distinct Romanesque architecture and lush gardens. State-of-the-art research facilities, well-equipped lecture theatres and laboratories, a wealth of sporting facilities, and an outstanding range of arts venues that accommodate some of the city's most celebrated cultural events, all add to what is an exceptional campus and provide a learning environment that stimulates both creativity and innovation.
The University offers a full curriculum of traditional courses as well as unique study opportunities that reflect Western Australia's environment. Courses with fieldwork and excursions provide students options to explore both the physical and cultural landscape of the state, encouraging students to participate in research and discussion at local and international levels.
The Brockport Program at the University of Western Australia offers you the opportunity to:
Live and study in one of the world's most rewarding and cosmopolitan educational environments
Receive instruction in small classes, seminars and tutorials from members of the faculty at the University of Western Australia
Choose (and be guaranteed - before you leave the US) the coursework you want/need from an almost limitless variety of disciplines
Total integration with Australian students
Improve your writing and research skills tremendously.
Your experience at the University of Western Australia will:
Introduce you to Australian society and the Australian educational system
Make you a better student
Expand your outlook on the world tremendously
Build your self esteem and self confidence
Enhance your career prospects.
At the University of Western Australia, you will:
Live with Australian students in modern, catered, single bedroom units in their residence colleges at University of Western Australia,
Receive a comprehensive on-site orientation to study at the University of Western Australia that will maximize the benefits of your semester/year of study,
Have the benefit of an on-going program of field trips, excursions, and social events organized by the International Office staff at the University of Western Australia,

Visit their website at: http://www.uwa.edu.au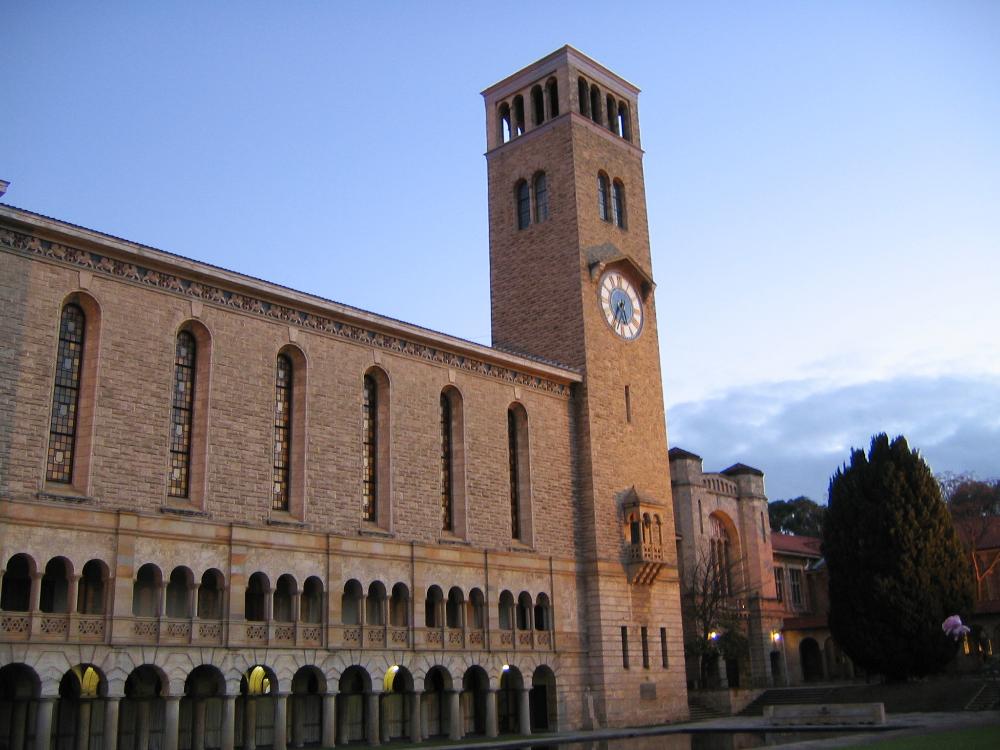 City of Perth
Perth, the capital city of Western Australia, is one of Australia's most beautiful cities and undoubtedly one of its best kept secrets! Western Australia, the largest State of Australia, is located on the south-west coast of the Australian continent and boasts some of the most magnificent coastline and beaches in the world.
As Australia's fourth largest city, Perth has succeeded in providing for a relaxed and healthy lifestyle while maintaining its status as a sophisticated and modern city. The city center has excellent shopping, as well as a vast range of restaurant, night life and entertainment venues. The city's sunny Mediterranean climate, world famous beaches and location on the banks of the Swan River, together make for an ideal study environment.
Visit the city website:
http://www.westernaustralia.com/en/
Student Experiences:
Hear all about
Michelle's
journey about living, studying and exploring Western Australia.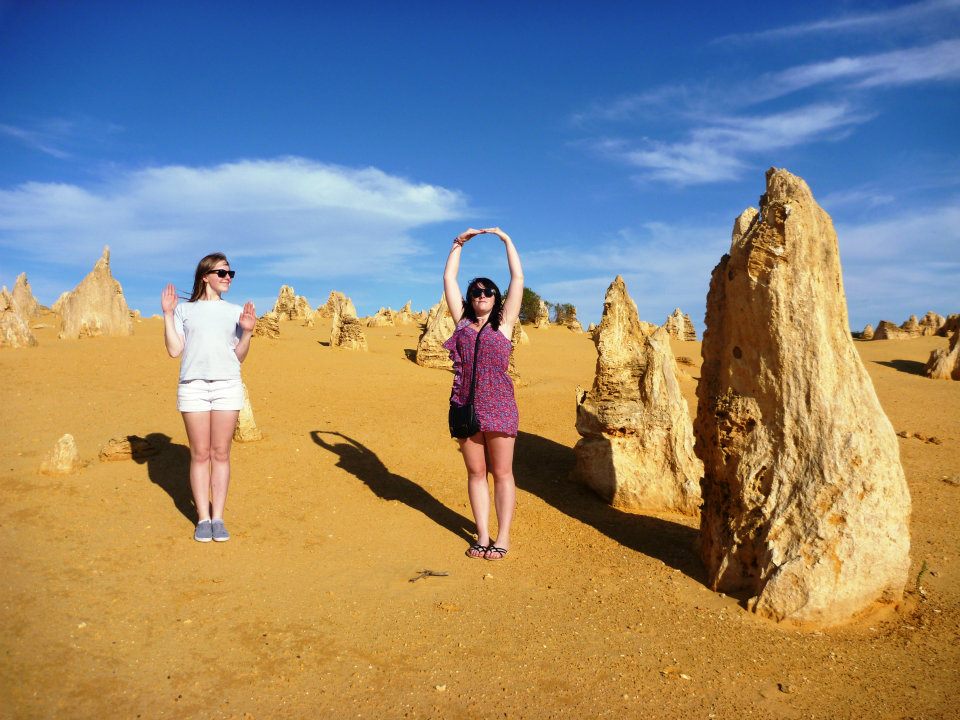 Housing & Orientation
Housing:
Students may choose to stay at one of the six residential colleges which are located adjacent to the university, or rent off campus apartments and houses.
On Campus Housing--Colleges provide students with opportunities for great social life through student clubs which organize balls, cafe crawls, river cruises, trips to and around Perth, theme dinners, inter-college sports and other activities. All colleges with the exception of St. Catherine's College accommodate both men and women. Each student has his or her own fully furnished study-bedroom with shared bathroom facilities. Three meals a day are served in the College dining rooms. The colleges also provide facilities such as computer rooms, tutorial rooms, party rooms and academic support through resident tutors.
Off Campus Housing--The Housing Office located at the UWA Support Center offers a free service on accommodation related issues, for all students at the University. Students wishing to live off campus should be aware that they may need some temporary accommodation when they first arrive. The beginning of semester is a very busy time and it is recommended that students allow at least two weeks in order to secure off-campus housing. The Housing Office operates a register of both vacant and shared accommodation which students can use anytime during the week.
There is no guaranteed housing. Students need to complete and return accommodation forms quickly.
For more information on housing, visit:
http://www.housing.uwa.edu.au/home/advice-interstate-international-students
Orientation:
An orientation program specifically for study abroad and exchange students is conducted by UWA during the week prior to the commencement of classes in both semesters. Issues covered including settling in to life in Perth, culture shock, accommodation, health insurance, clubs and societies, email access, study skills, weekend trips, and social events.
Cost
Fees for the Brockport Western Australia Program:
Budget Sheet for Undergrad Program: (Fall 2019)
$14,015.18
(Estimated Study Aboard Program Cost)
$5,015.18
(Estimated NYS Resident Exchange Program Cost)
$9,255.18
(Estimated Non-NYS Resident Exchange Program Cost)
Budget Sheet for Undergrad Program: (Spring 2020)
Study Aboard Program -
$14,065.10
(Estimated)
Exchange Program - NYS Resident -
$5,165.10
(Estimated)
Exchange Program - Non NYS Resident -
$9,305.10
(Estimated)
INCLUDES:
TUITION (at Brockport and at University of Western Australia in most Arts, Humanities, and Social Sciences programs*)
Program Acceptance Fee
Pre-departure Orientation Materials
On-site orientation upon arrival at the University of Western Australia University
Brockport's Study Abroad Office Services.
SUNY International Health Insurance***
Various campus-specific fees** (college fee, technology fee, etc.).
DOES NOT INCLUDE:
Passport
Housing (most housing options include meals)
Meals (if in self-catered housing)
Australian Student Visa
Australian Health Insurance
Airfare to and from Australia
Travel while in Australia
Textbooks and Supplies
Personal Expenses
As a very rough guide, a participant in the Brockport University of Western Australia Program will need to budget approximately $500 to $600 AUSTRALIAN DOLLARS per month, to pay for daily local travel, textbooks and other school supplies, entertainment, meals and other necessities.
This estimate does not include the purchase of clothing; travel in Australia outside of the excursions/field trips organized by the program.
The actual amount that you will spend depends heavily on your style of living, and will vary with each individual's personal spending habits, entertainment preferences and travel choices.
Note: We strongly recommend that you purchase trip insurance to cover loss of luggage, cancelled/missed flights, missed/cancelled program, etc. In the event that you cannot attend a program (for example, with a medical emergency or U.S. State Department Travel Warning), such insurance can cover loss of program fees resulting from a cancelled program.
Financial aid applies towards fees. Please be sure to check with the Financial Aid Office at your home school. If applying or receiving financial aid, you will need to give the Financial Aid Office (at your home school) a copy of your acceptance letter and budget sheet.
*Enrollment in most Science and Engineering programs at Western Australia are at an additional extra charge.
**Varies depending on the SUNY campus at which the participant pays tuition.
***The SUNY International Health Insurance is mandatory and will be included on the student's Brockport invoice.
The cost (and items included in the cost) as listed on the website are subject to change and should be considered estimates. Final budget sheets will be mailed to the student prior to departure and usually upon acceptance.
Courses
Courses:
For a complete list of courses available, visit:
http://www.publishing.uwa.edu.au/handbooks/
As is the case on your own campus, not all courses will be offered each year and/or semester, but similar courses will be offered in their place.
Credits:
Students must enroll in a full academic load, normally 24 points per semester. Point values for each unity vary across faculties. Generally students will enroll in 3-4 units per semester. Most units are offered on a semester basis. However some, especially first year units are offered as full year units. There is some flexibility to offer full year units as 'special' semester units and students wishing to do so should contact the Study Abroad Office direct. Students who select units across more than one faculty or at different levels (i.e., a combination of 1st/2nd or 3rd year units) may not be able to achieve 24 points exactly. In these circumstances, total points between the range of 22 to 24 points will be acceptable.
At UWA students are enrolled in a number of classes (units) concurrently. The emphasis is on independent learning with less direction from lecturers and greater expectations of individual study outside classes. There will also be fewer assessments and heavier weighing on assessments than some students may be used to. Students attend weekly lectures, which may be large, sometimes over 100 students. These will be complemented by weekly tutorials, seminars or laboratories and workshops where students will be expected to actively participate in discussion and debate with other students and tutors or lecturers. Tutorials, seminars or laboratories and workshops are usually smaller classes, usually around 20 students. They may be compulsory and often assessed. There is less multi-choice assessment.
Curriculum:
Participants in the Brockport University of Western Australia Program will select (prior to departure) three courses from the courses available to study abroad students at the University of Western Australia. All instruction in the Brockport University of Western Australia Program is by University of Western Australia faculty. Participants will have selected and received approval for their selection of courses (with advisement) prior to their departure.
Participants in the Brockport University of Western Australia Program are examined in the same manner (and to the same standard) as their Australian counterparts and classmates. The majority of courses in which they will enroll are examined formally at the end of the semester and in order to be awarded credit, participants must take--and pass--the examination at the end of the study period in question.
View a list of the possible academic subjects offered by the University of Western Australia Program as well as all of Brockport's university programs in Australia, here:
Academic Subjects- Programs in Australia and New Zealand.pdf
Program Dates
Dates:
Spring 2021 (est.):
Start: February 14th End: June 13th
Fall 2020: (est.)
Start: July 19th End: November 16th
Program Deadlines:
Fall Semester:
April 1st (est.)
Spring Semester:
Nov 1st (est.)
Important note: Please do not book your travel arrangements until you have received the official Travel Memo from your program advisor.