About the Macquarie University Program
Macquarie University began in 1964. It spreads over 135 hectares of bushland in the Sydney suburb of North Ryde, with more than 29,000 students enrolled. This includes approximately 6,000 international students from more than 80 countries studying onshore and over 1,000 students studying offshore. More than 150 student clubs and societies make it easy to meet new friends. Access to Macquarie Centre and other suburbs is easy and fast via the excellent road and public transport systems. Downtown Sydney is also only a 45 minute journey by bus, or 25 minute journey by car. Macquarie has earned its title as Australia's Innovative University and is a world-class place to study. The quality and range of studies, facilities and resources generally exceed expectations of new and existing students.

Visit their web site at: http://www.mq.edu.au

Sydney, the capital of New South Wales, is a free spirited and vibrant city built around one of the world's most beautiful harbors (where Sydney Opera House is located), with scores of beaches within easy reach of its cosmopolitan heart.

Visit the city website: http://www.cityofsydney.nsw.gov.au/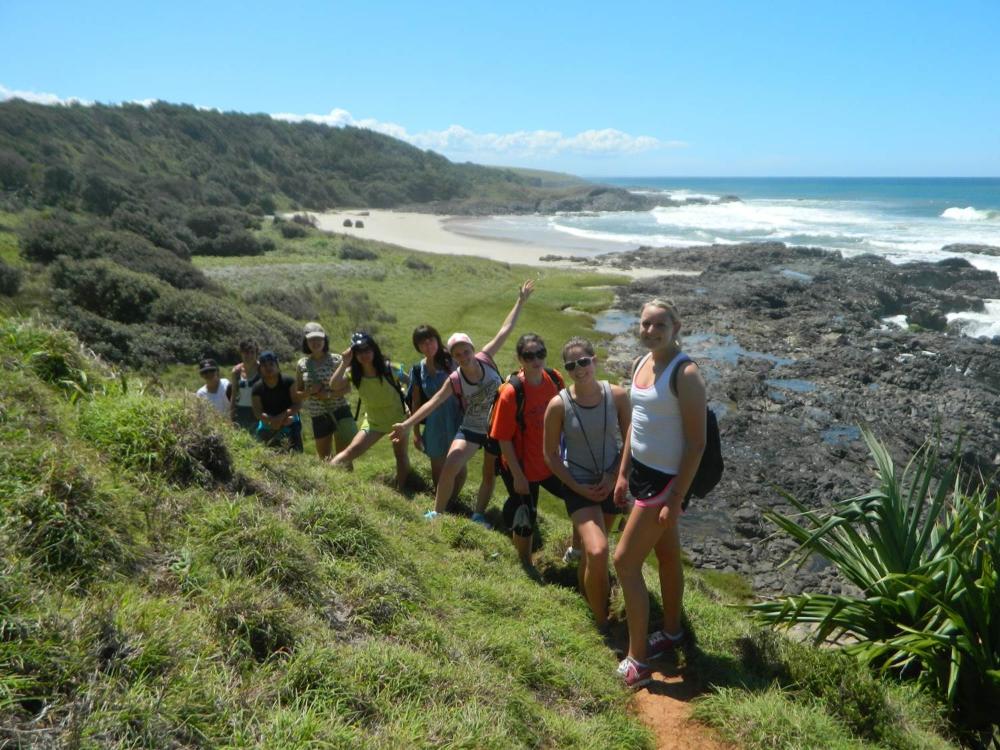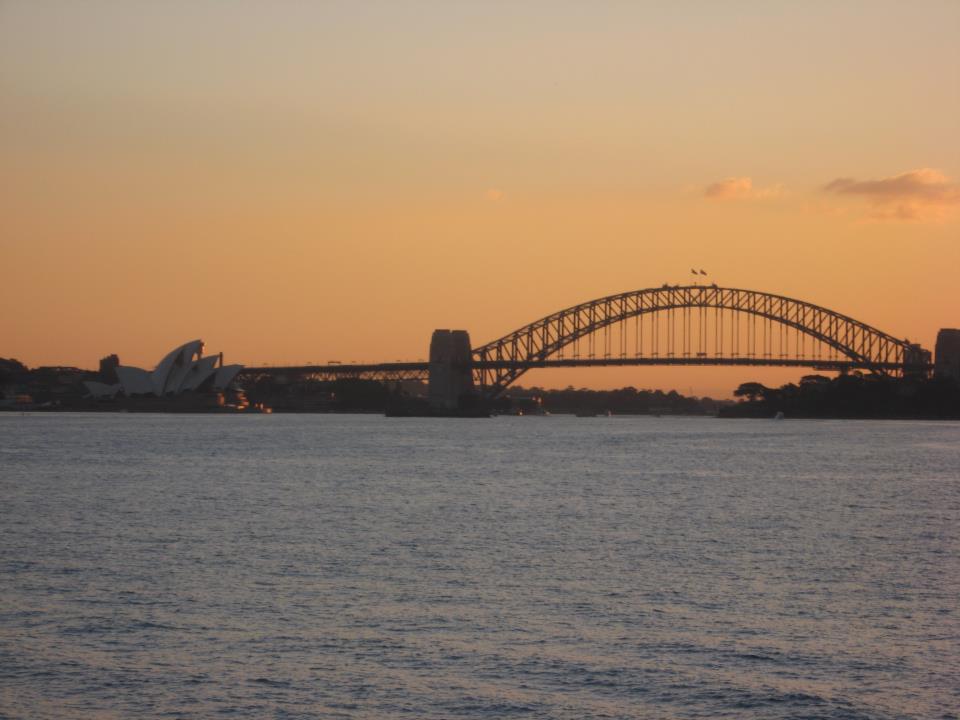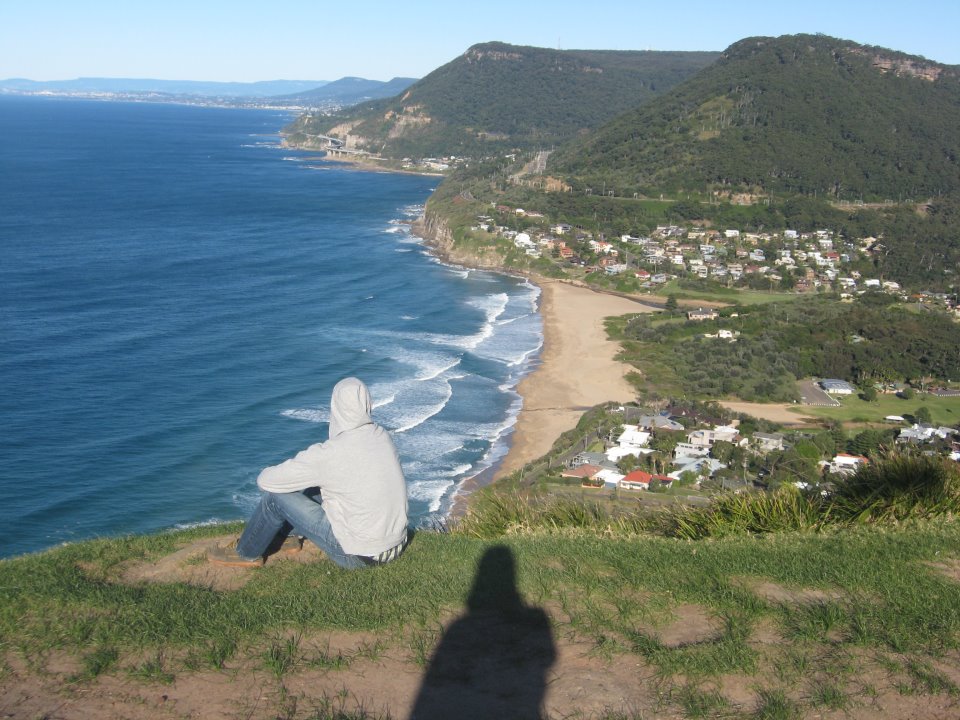 The Brockport Program at Macquarie University offers you the opportunity to:
Live and study in one of the world's most rewarding and cosmopolitan educational environments,
Receive instruction in small classes, seminars and tutorials from members of the faculty at Macquarie University,
Choose (and be guaranteed - before you leave the US) the coursework you want/need from an almost limitless variety of disciplines,
Select a part time internship placement program in a wide range of public sector organizations (if you would like to combine this opportunity for credit along with your coursework), www.international.mq.edu.au/study/internships,
Total integration with Australian students,
Improve your writing and research skills.

Your experience at Macquarie University will:
Introduce you to Australian society and the Australian educational system,
Make you a better student,
Expand your outlook on the world,
Build your self esteem and self confidence,
Enhance your career prospects
Participate in Macquarie's Global Leadership Program

At Macquarie University you will:
Live with Australian students in modern, superior [single bedroom/adjoining suite, apartment complex] University-owned accommodation,
Receive a comprehensive on-site orientation to study at Macquarie University that will maximize the benefits of your semester/year of study,
Have the benefit of an on-going program of field trips, excursions, and social events through Macquarie University,
Enjoy the security of a complete package of academic and non-academic support services.

Housing and Orientation
Housing:
Participants of the Brockport Macquarie University Program may choose to live in Dunmore Lang College, Macquarie University Village or Robert Menzies College during their semester in Sydney.
Dunmore Lang College
is a traditional dormitory located on the Macquarie University campus. All accommodation in Dunmore Lang College is in single study bedrooms equipped with telephones, voicemail facilities and data points. Each room contains a bed, a desk and ample closet space. Most bathrooms are shared and there are many lounges and common rooms on each floor throughout the college. Dunmore Lang College offers American students the opportunity to interact with their Australian colleagues at close range and also to participate fully in the collegiate life of the university. Among its many features is the availability of academic tutors in the event that a participant needs or wants tutoring in one of the courses in which he/she is enrolled. Dunmore Lang College is catered accommodation (i.e., 20 meals per week are served). Towels, bedding and bed linen are provided and there is weekly maid service.

Macquarie University Village offers apartment-style housing in a purpose-built complex also located on the campus of the University (it was originally built to house the athletes participating in the 2000 Olympic Games). Each self-contained housing unit at Macquarie University Village (MUV) consists of five bedrooms (each with its own bathroom), a living room/lounge and kitchen on the ground floor. MUV houses about 378 students. Macquarie University Village is a self-catering housing facility.
Robert Menzies College welcomes international and local students of any religion, race or nationality. Located in a quiet bushland setting, the college is only minutes away from lecture rooms, university facilities, and the Macquarie Centre shopping complex. The residential blocks are arranged into male and female rooms, with a Residential Head and two tutors in each block to provide pastoral and academic support. Academic advisors are also appointed in areas of study not covered by tutorial staff. Rooms are cleaned weekly, linen is provided, and 21 meals per week are available, served in the college dining room. The consumption of alcohol is not permitted on the premises.
Please visit the Macquarie University accommodation website to read more about each option and to book your accommodation.

Orientation:

An orientation program specifically designed for Macquarie's study abroad and exchange students is conducted by Macquarie during the week prior to the commencement of classes in both semesters. Issues covered include settling in to life in Sydney, culture shock, accommodation, health insurance, clubs and societies, email access, study skills, weekend trips, and social events.
Cost
Fees for Brockport's Australia: Macquarie University Semester Program

Budget Sheet for Undergrad Program (Fall 2019):
Cost for 3 units (12 U.S. credits): $9,305.10 (Est)
Cost for 4 units (16 U.S. credits): $10,865.10 (Est)

Budget Sheet for the Undergrad Program (Spring 2020):
Cost for 3 units (12 U.S. credits):
$8,865.10 (Estimated NYS Resident Cost)
$9,305.10 (Estimated Out of State Resident Cost)

Cost for 4 units (16 U.S. credits): $10,665.10 (Est)

INCLUDES:
TUITION (at Brockport and at the University of Macquarie in most Arts, Humanities, and Social Sciences programs*)
Program acceptance fee
Australian Health Insurance
Pre-departure orientation materials
On-site orientation upon arrival at Macquarie University
Brockport's Study Abroad Office Services
Various campus-specific fees** (college fee, technology fee, etc.)
SUNY International Health Insurance***
DOES NOT INCLUDE:
Passport
Housing
Australian Visa
Airfare to and from Australia
Travel while in Australia
Textbooks/supplies
Meals
Personal Expenses

As a very rough guide, a participant in Brockport's Macquarie Program will need to budget approximately $500 to $600 AUSTRALIAN DOLLARS per month, to pay for daily local travel, textbooks and other school supplies, entertainment, meals and other necessities.

This estimate does not include the purchase of clothing or travel in Australia (outside of any field trips organized by the program).

The actual amount that you will spend depends heavily on your style of living and will vary with each individual's personal spending habits, entertainment preferences and travel choices.

Note: We strongly recommend that you purchase trip insurance to cover loss of luggage, cancelled/missed flights, missed/cancelled program, etc. In the event that you cannot attend a program (for example, with a medical emergency or U.S. State Department Travel Warning), such insurance can cover loss of program fees resulting from a cancelled program.

Financial aid applies towards fees. Please be sure to check with the Financial Aid Office at your home school. If applying or receiving financial aid, you will need to give the Financial Aid Office (at your home school) a copy of your acceptance letter and budget sheet.



The cost (and items included in the cost) as listed on the website are subject to change and should be considered estimates. Final budget sheets will be mailed to the student prior to departure and usually upon acceptance.



---
*Enrollment in most Science and Engineering programs at Macquarie are at an additional extra charge.
**Varies depending on the SUNY campus at which the participant pays tuition.
***The SUNY International Health Insurance is mandatory and will be included on the student's Brockport invoice.

Courses
For more information on the specific courses available, please visit: http://www.handbook.mq.edu.au/

The departments listed are intended to illustrate the scope of courses available to study abroad students at Macquarie University-Sydney. As is the case on your own campus, not all courses will be offered each year and/or semester, but the vast majority will.
DIVISION OF HUMANITIES
DIVISION OF ENVIRONMENTAL
AND LIFE SCIENCES
DIVISION OF SOCIETY,
CULTURE, MEDIA AND PHILOSOPHY
Department of Ancient History
Department of Modern History
Department of English
Department of Asian Languages
Department of European Languages
Department of Politics
Department of Biological Sciences
Department of Chemistry
Department of Chiropractic
Department of Earth and Planetary Sciences
Department of Human Geography
Department of Physical Geography
Department of Anthropology
Department of Critical and Cultural Studies
Department of Media and Communications
Department of Philosophy
Department of Sociology
Institute for Aboriginal Studies and Research
DIVISION OF ECONOMIC
AND FINANCIAL STUDIES
DIVISION OF EARLY
CHILDHOOD AND EDUCATION
INTERDISCIPLINARY
STUDIES
Department of Accounting and Finance
Department of Actuarial Studies
Department of Business
Department of Economics
Department of Statistics
Institute of Early Childhood
School of Education
Macquarie University Special Education Center
Aboriginal Studies
Asian Studies
Australian Studies
Canadian Studies
Contemporary European Studies
Environmental Studies
History and Philosophy of Science
Medieval Studies
Middle East Studies
Pacific Studies
Population Studies
Women's Studies
Diplomas in Community Management
DIVISION OF LAW
DIVISION OF LINGUISTICS
AND PSYCHOLOGY
DIVISION OF INFORMATION
AND COMMUNICATION SCIENCES
Department of Business Law
Department of Law and Justice
Department of Legal Theory
Department of Psychology
Department of Linguistics
Department of Computing
Department of Electronics
Department of Mathematics
Department of Physics

​Please review Macquarie's RESTRICTED units here: https://www.mq.edu.au/study/international-students/how-to-apply/study-abroad-and-exchange/restricted-units
**All units from the Faculty of Medicine and Health Sciences are restricted.
Credits:

Study abroad students are required to take between 9 and 14 Macquarie University credit points per semester. The recommended load is 12 credit points. Most units at Macquarie are valued at either 3 or 4 credit points, which equates approximately between 12 and 16 hours of study, including class attendance, private study, library research, etc. The actual workload can vary from unit to unit and even week to week across the university. For every semester of full-time enrollment, a student can expect to earn a maximum of 16 U.S. credits.

Curriculum:

Participants in the Brockport Macquarie University-Sydney Program will select (prior to departure) three courses available to study abroad students at Macquarie University-Sydney. All instruction in the Brockport Macquarie University-Sydney program is by Macquarie University-Sydney faculty.

Participants in the Brockport Macquarie University-Sydney Program are examined in the same manner (and to the same standard) as their Australian counterparts and classmates. The majority of courses in which they will enroll are examined formally at the end of the semester and in order to be awarded credit, participants must take-and-pass the examination at the end of the study period in question.


View a list of the possible academic subjects offered by Macquarie University as well as all of Brockport's university programs in Australia, here: Academic Subjects- Programs in Australia and New Zealand.pdf
Internship Course: Business Internship Unit (FOBE200)
The Internship Unit and placements will be delivered by Macquarie's Award-winning Professional and Community Engagement (PACE). This internship will provide students with an opportunity to gain professional experience through a work placement in a company or industry partner in Sydney.

Placements are available in:
-Business Administration
-Marketing
-Human Resources

Students will gain:
-Up to 3 credit points (1 unit) during the semester
-Up to 150 contact hours plus 12 hours of class contact throughout the semester

Prerequisites:
-Students must have a minimum GPA of 3.0
-Students must have completed a minimum of 18 months at university
-Only available to students enrolling in 4 units (this will count as one of them)

***Interested students should notify our office of interest by:
-October 15th for Spring
-March 15th for Fall
***Please note that the process is competitive and placements are limited.
***There will be an additional $575 AUD internship fee.

For more information please visit: mq.edu.au/pace-units
Global Leadership Certificate for Study Abroad Students
Macquarie's Global Leadership program (GLP) invites you to build your international knowledge and professional skills during your study abroad experience for no additional cost! As a study abroad student you can take advantage of all the opportunities the program has to offer and enjoy interactive with like-minded Australian students.
Topics include:
Leadership
Cross Cultural Understanding
Business Etiquette
Aboriginal Australians
Terrorism and Counter-terrorism
Effective Writing
Career Mapping
International Law

Students who successfully complete 10 colloquia will receive a certificate, reference letters and a GLP transcript detailing each of the colloquia attended.
To learn more about the certificate or to apply, please go to https://students.mq.edu.au/experience/global-leadership/undergraduate-program and fill out the online application.
Program Dates and Deadlines
Program Dates:

Spring 2021 (est): February 22nd - June 26th 2021
Fall 2020 (est): July 19th - December 1st 2020

Program Deadlines:
Fall Semester: April 1st (est.)
Spring Semester: November 1st (est.)

Important note: Please do not book your travel arrangements until you have received the official Travel Memo from your program advisor.