About Mahidol University
Mahidol University is the oldest institution for higher learning in Thailand. The relatively new International College is modern and forward thinking offering a dynamic, challenging and exciting experience for international students. The 520-acre campus is filled with natural beauty, landscaped gardens and lush tropical scenery. The relaxing semi-rural setting, within easy reach of central Bangkok, makes it an ideal setting for studying or working in tranquility, without losing out on the countless cultural, sightseeing and entertainment opportunities available in the city.
Visit the university website at: http://www.mahidol.ac.th/
From the breathtaking beaches of the South, to the vast rice fields of the Central Plains and exotic wooded mountains of the North, Thailand is known for its varied natural features. For any student interested in social, cultural, scientific and artistic studies, Thailand is an ideal setting. The culture, a balance of ancient tradition and modern influences, is diverse and harmonious. Situated at a centuries old crossroad between India, China and Java, Thailand is a natural gateway not only to Southeast Asia, but also to the entire Pacific Rim. As a center for international business, Thailand is fascinating, energetic, and friendly and a gracious host to visiting international students.
For more information on Thailand, visit: http://www.tourismthailand.org/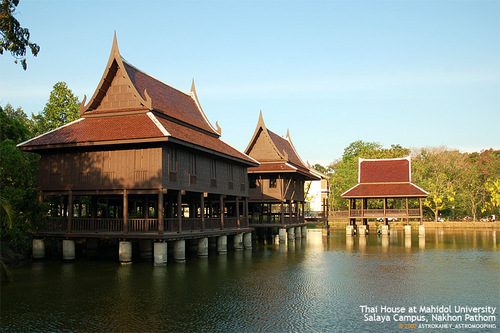 Housing
Students can choose to live in MUIC accommodation or private accommodation.
Mahidol is unable to accommodate all students in MUIC housing, so if you're interested in living there please do apply early. Follow this link to accommodation info for
MUIC accommodation.
Private accommodation options:
http://www.salayainternationalhouse.com/home/index.php
http://www.bundithome.com/home/​
Cost
Fees for Brockport's Thailand, Mahidol University Semester Program

Budget Sheet for Undergrad Program: (Fall 2019)
$6,915.18 (Estimated NYS Resident Cost);
$9,255.18 (Estimated Non-NYS Resident Cost)


Budget Sheet for Undergrad Program: (Spring 2020)
$6,915.18(NYS Resident Est. Cost)
$9,255.18 (Non-NYS Resident Est. Cost)

INCLUDES:
TUITION (at Brockport and at the International College at Mahidol University)
SUNY International Health Insurance*
Various campus-specific fees** (college fee, technology fee, etc.)
Program acceptance fee
Pre-departure orientation materials
On-site orientation upon arrival in Thailand, and
Brockport's Study Abroad Office Services
DOES NOT INCLUDE:
Passport
Airfare to and from Thailand
Transportation while in Thailand
Housing
Utilities
Textbooks/supplies
Meals while in Thailand
Personal Expenses
Miscellaneous Expenses (student uniforms, entertainment, telephone, cleaning service, key deposit, bed sheets, laundry, postage, etc.)
The actual amount that you will spend depends heavily on your style of living, and will vary with each individual's personal spending habits, entertainment preferences and travel choices.
Financial aid applies towards fees. Please be sure to check with the Financial Aid Office at your home school. If applying or receiving financial aid, you will need to give the Financial Aid Office (at your home school) a copy of your acceptance letter and budget sheet.

---
*The SUNY International Health Insurance is mandatory and will be included on the student's Brockport invoice.
**Varies depending on the SUNY campus at which the participant pays tuition.
The cost (and items included in the cost) as listed on the website are subject to change and should be considered estimates. Final budget sheets will be mailed to the student prior to departure and usually upon acceptance.
Courses
Credits:
Participants in the Brockport International College at Mahidol University Program will take four courses for three credits each.
Courses:
Participants in the Brockport International College at Mahidol University Program will select (prior to departure) four courses available to study abroad students at the International College at Mahidol University. All instruction in the Brockport International College at Mahidol University Program is by International College at Mahidol University faculty and instruction for all courses is in English.
Courses available at Mahidol University are:
• Applied Chemistry
• Asian & Asian American Studies
• Biological Sciences
• Business/ International Business
• Business Administration
• Business Information Systems
• Computer Science/Information Systems
• Economics
• Environmental Sciences
• Film Studies
• Finance
• History
• Marketing
• Mathematics
• Media Studies
• Physics
• Travel Industry Management
• Visual Arts
Participants in the International College at Mahidol University Program are examined in the same manner (and to the same standard) as their Thai counterparts and classmates. The majority of courses in which they will enroll are examined formally at the end of the semester. In order to be awarded credit, participants must take--and pass--the examination at the end of the study period in question.

View a list of the possible academic subjects offered by Mahidol University as well as all of Brockport's university programs in Asia, here: Academic Subjects- Programs in Africa and Asia.pdf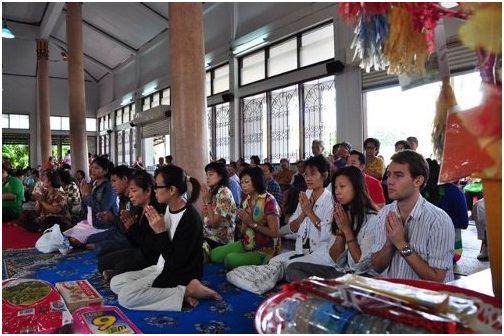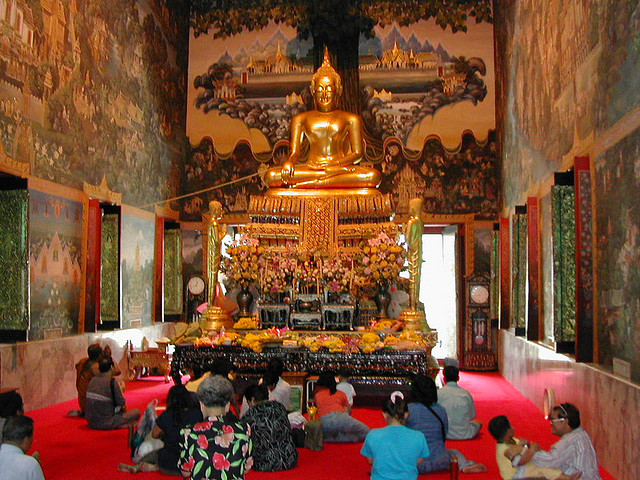 Student Testimonials
"The only way in which I can describe both of these experiences is being in a state of complete consciousness of living fully in the moment and feeling so alive! I lived in the outskirts of Bangkok, which is a major travel hub in Asia I took full advantage of this and traveled all over Thailand and other countries in Southeast Asia in my free time. Studying abroad in Brockport's programs has given me, 'a poor college student,' a chance to see parts of the world that I otherwise would not have imagined going to. I have been forever changed because of my experiences abroad and I only hope that others will take advantage of the amazing opportunities offered here at Brockport."
-Greg Bauchamp
Dates
Fall 2019 (est.): August 30, 2019 - December 9, 2019

Spring 2020 (est): December 26, 2019 - April 6, 2020

Important note: Please do not book your travel arrangements until you have received the official Travel Memo from your program advisor.