About the University of Ghana
The University of Ghana was established in 1948 as an affiliate college of the University of London. Following independence in 1957, the university's outstanding lecturers and distinguished alumni have earned it considerable national and international prestige. Due to its excellent reputation, the university has a history of attracting foreign students, particularly students from the United States. The University of Ghana is the oldest and largest of Ghana's five universities.
Visit their website at: http://www.ug.edu.gh
About Accra, Ghana
Ghana is a small, tropical country with beautiful rain-forests, wildfire parks, and pristine beaches. Its rich, cultural history and strong artisan heritage inspire the colorful crafts found in many Ghanaian marketplaces. Accra, the capital city, is approximately eight miles from the University of Ghana. Its nearly 2 million residents contribute to the city's bustling economy, and country's overall development. Similarly, its lively nightlife, affordable restaurants, and "non-touristy" atmosphere offer program participants a unique but genuine experience.
Visit the city's website at: http://www.ghanaweb.com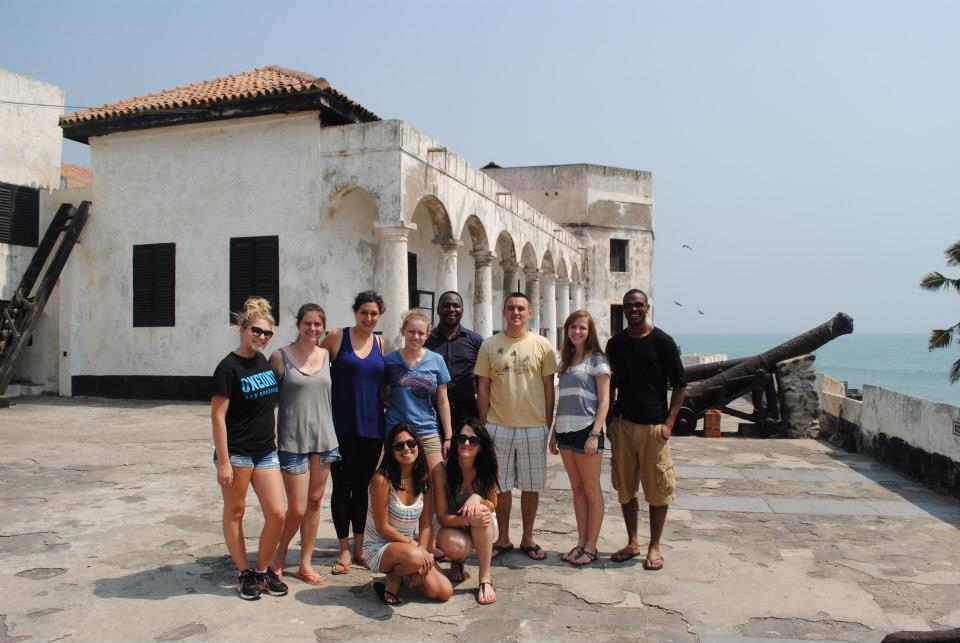 The Brockport Program at the University of Ghana offers you the opportunity to:
Live and study in the city of Accra at a prestigious university,
Receive instruction in small classes, seminars, and tutorials from members of the University of Ghana faculty,
Choose the coursework you want from an almost limitless variety of disciplines,
Improve your writing and research skills.
​
Your experience at the University of Ghana will:
Integrate you into Ghanaian society and the Ghanaian educational system,
Make you a better student,
Expand your outlook on the world,
Build your self-esteem and self-confidence,
Greatly enhance your career prospects.
At the University of Ghana you will:
Live with Ghanaian students in one of the university's halls of residence.
Receive a comprehensive on-site orientation to study in Ghana that will maximize the benefits of your semester/year of study.
Benefit from a program of field trips and social events, organized specifically for Brockport program participants by our Resident Director in Ghana.
Enjoy the security of a complete package of academic and non-academic support services provided by the International Office at the University of Ghana.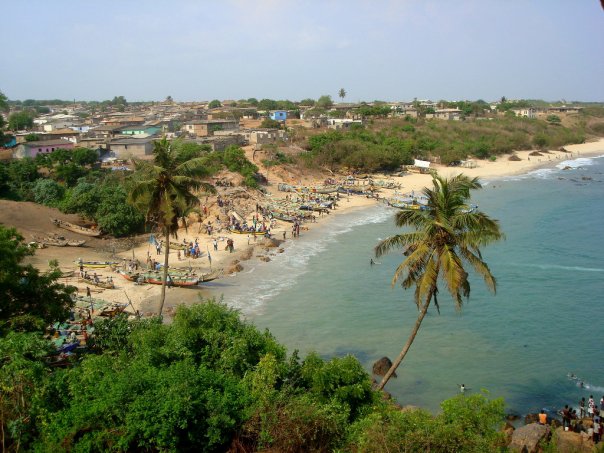 Housing & Orientation
Housing:
Participants in Brockport's program at the University of Ghana are normally housed in the new and comfortable co-ed International Students' Hostel. These on-campus accommodations facilitate the integration of participants in this program with faculty and students and within the academic and social life of the University of Ghana during the course of their participation. There are five other halls of residence (one housing men only, one housing women only and three co-ed residence halls). Participants in Brockport's Program at the University of Ghana are housed in double rooms. Each of the University's halls of residence has its own dining facilities. The cost of housing (but not meals) is included in the basic "Program Fee."
Orientation:
A one-week orientation program is a compulsory part of each semester's program, and is mandatory for participants in the Brockport University of Ghana Program. Students are expected to arrive in Accra in time to begin their studies with this introductory course. The orientation course includes field trips and excursions and continues during the semester with a schedule of organized activities.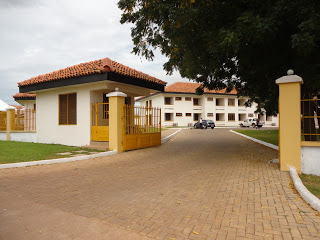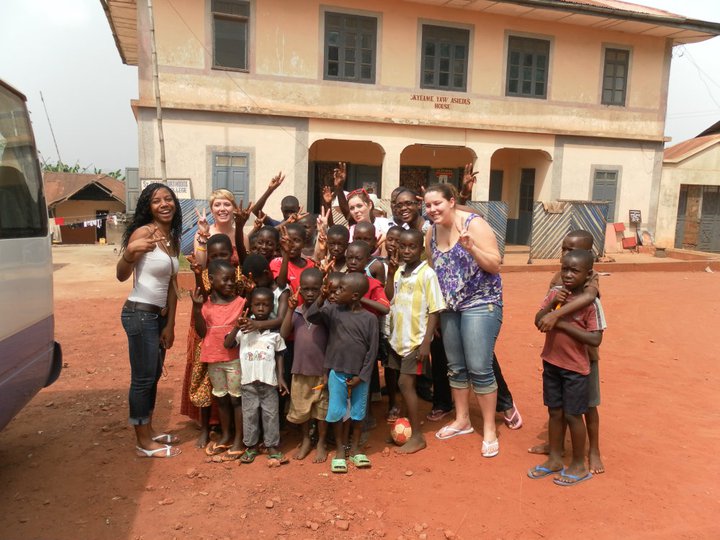 Cost
Fees for Brockport's Ghana: University of Ghana Program
Budget Sheet for the Spring 2020 Program:
$10,715.10 (Est.)

INCLUDES:
Program acceptance fee
Tuition
Various campus-specific fees**
SUNY International Health Insurance*
Pre-departure orientation materials
Airport pick-up
On-site orientation
Accommodations
Field trips & cultural activities
Presence of Brockport's Ghana-based Resident Director
Brockport's Study Abroad Office Services
​​
DOES NOT INCLUDE:
Airfare to/from Ghana
Passport
Visa
Textbooks
Meals
Personal Expenses
Transportation while in Ghana
The actual amount you spend will depend on your style of living, and varies with each individual's personal spending habits, entertainment preferences and travel choices.
Financial aid applies towards fees.

**Fees vary by SUNY campus, depending on where the participant pays tuition.
*SUNY International Health Insurance is mandatory and will be included on the student's Brockport invoice.
Courses
Students typically earn 15 credits through the program, with five 3-credit courses. All credits earned in the Brockport University of Ghana Program will be counted towards SUNY undergraduate degree requirements for graduation. Non-SUNY students and students who wish to use these credits for their academic major and/or minor should consult with their home campus academic departments prior to participation. Letter grades for the courses taken will be transmitted to the participants' home campus registrars via the Brockport transcript supplement at the conclusion of the semester.
View academic departments here or view courses by College in the online Student Handbooks:
School of Biomedical and Allied Health Sciences
School of Medicine and Dentistry
School of Nursing
School of Pharmacy
School of Public Health
Business School
School of Languages
School of Performing Arts
School of Arts
School of Law
School of Social Sciences
College of Basic and Applied Sciences
School of Agriculture
School of Veterinary Medicine
School of Engineering
School of Biological Sciences
School of Physical and Mathematical Sciences
School of Continuing and Distance Education
School of Information and Communication Studies
School of Education and Leadership
All degree programs have alphanumerical codes beginning. The first 4 letters stand for a department or subject, followed by a 3 digit number in one of the following ranges:
| | |
| --- | --- |
| Level 1 (First Year Courses): | 100-199 |
| Level 2 (Second Year Courses): | 200-299 |
| Level 3 (Third Year Courses): | 300-399 |
| Level 4 (Fourth Year Courses): | 400-499 |
The third digit in the course's code indicates:
| | |
| --- | --- |
| Zero (0): | offered both semesters (August/June) |
| Odd (1,3,5,7,9): | offered during the first semester (August/December) |
| Even (2,4,6,8): | offered during the second semester (Jan/June) |

Please take note of the following:
Students should contact their academic advisor to obtain prior approval for study abroad courses through the University of Ghana.
With some exceptions, all courses must be selected at one particular level (100, 200, 300, 400). This is to prevent any conflicts in the examination schedule.
Graduate courses are not available
Students who wish to exceed the 21 credit maximum, must seek prior approval from the appropriate Dean.
Students may add or drop courses until the deadline indicated in the academic calendar.
Although some professors assign additional projects throughout the semester, there is generally only one final examination per course to grade students.
Transcripts are issued to students within four weeks after examinations.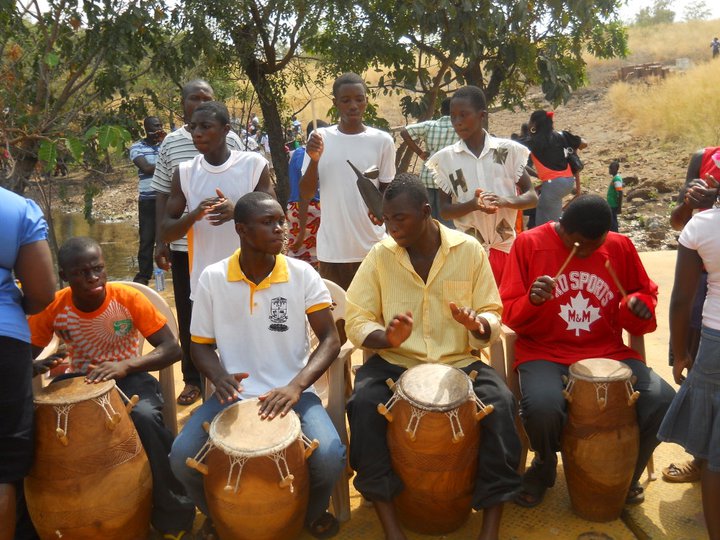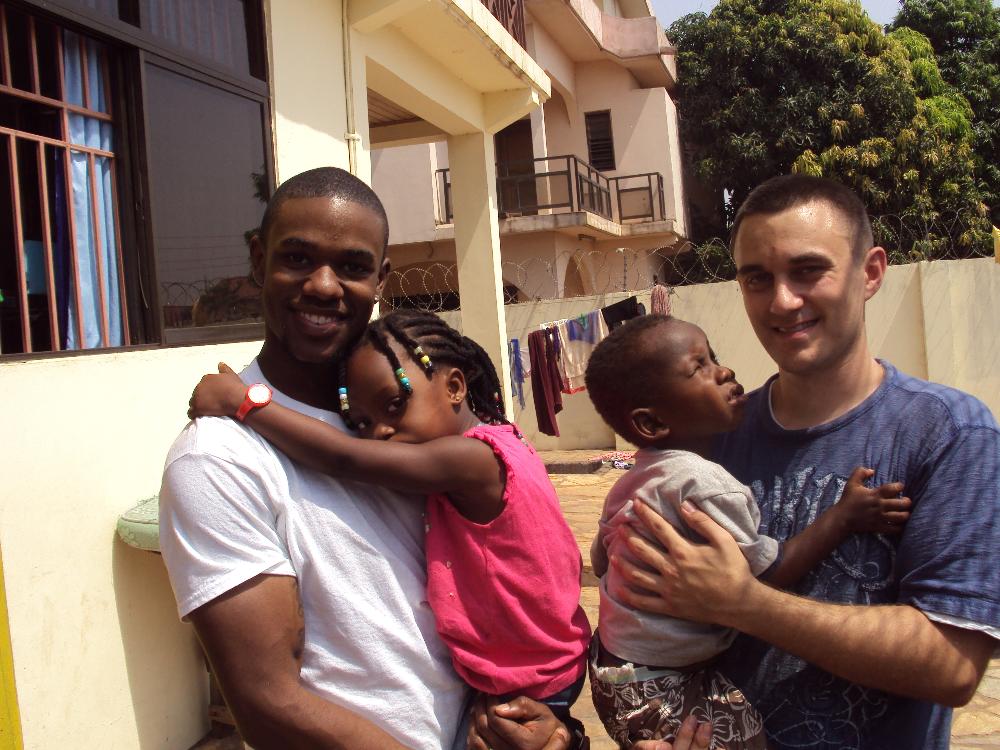 Student Testimonials
I chose the Ghana program because Africa is the birth place of mankind and I wanted to see where some of my culture and heritage originated from.
- Dre Johnson Winter 2013

I chose to study abroad in Ghana because of how unique the program is. The Ghana program allowed me to have an academic experience at University of Accra and to explore the country. I was able to go to all the way up to Kumasi, travel to the coast where I learned the historic stories of slaves, walk along the tree tops on a canopy walk, and learn firsthand about the unique cultures in Ghana.
- Tanya Schimek Winter 2013

I was fortunate enough to have the opportunity to do three study abroad programs on three different continents. Each program without a doubt was an amazing experience. However, I must say that Ghana has to be my favorite place by far. The people there were absolutely amazing, and the way the program was structured could not have been any better. The program turned my life around. It's definitely an eye-opening program, and I would have done it again if I had the time to do so!
- Jose Mejia
Dates
Fall 2019 (Est.): August 10th - December 8th, 2019
Spring 2020 (Est.): January 26th - June 1st, 2020

NOTE: Please do not make travel arrangements until you receive the official Travel Memo from your Study Abroad Advisor.