About Brockport's Australia and New Zealand, Summer Program: Kiwis, Koalas and Corals Down Under
The College at Brockport, in cooperation with American Universities International Programs (AUIP) and Virginia Tech invites you to participate in a unique study abroad program in New Zealand and Tropical Northeast Queensland, Australia.
Explore dynamic cultures and natural environments by traveling extensively as a group and local field experts in Australia and New Zealand. This program is open to students of all backgrounds and majors at both the undergraduate and graduate levels. The main content of this program is environmental sustainability and service learning. It is recommend that students have taken one or two courses related to environmental sciences before participating on this program.

You will learn about and do many exciting things, including:
Interactions of humans (Maori, Aboriginals, Europeans), in the past and present, with the environments of New Zealand and Australia and each other,
Marine life and ecosystem management issues on the Great Barrier Reef, including two days at sea during which you will snorkel among some of the most spectacular coral reefs in the world,
Temperate and tropical forests, their incredible biodiversity, and human interactions with and impacts on them,
The interdependence of tropical forests, mangroves and reefs for ecological sustenance and health,
Conservation and restoration of native species threatened with extinction by invasive species using traditional and modern ecological knowledge,
Service learning projects to help local communities restore natural habitats and native species that are applicable to similar problems in the U.S.,
The conflict between modern human activities and long-term sustainability of our planetary life support system,
Home-stays in a Maori marae and Aboriginal community and cultural life in several Australian cities.

Learning Objectives
Understand the impacts of human actions on natural systems, and human responses to those changes,
Understand conservation actions and restoration approaches used in Australia and New Zealand that are applicable in the U.S.,
Identify important groups of marine and terrestrial organisms and learn about threats to their existence and how to conserve and restore them,
Design, conduct and report on simple research projects as part of a group,
Help local communities address environmental problems with service learning activities such as planting trees and gathering biomonitoring data,
Write concise essays linking course readings and activities and keep a daily journal,
Write a reflective essay about your experiences and a research paper on a threatened or endangered species,
Interact with people from other cultures and universities and learn about human values through interactions,
Enhance intellectual and personal maturity and self-confidence through cross-cultural understanding, self-reliance, and identifying personal strengths and areas for improvement.
Check out the group video from Summer 2015:
https://www.youtube.com/watch?v=BrCwo2MgdgY&feature=youtu.be

For more information and to view a presentation on the Australia & New Zealand: Kiwis, Koalas and Corals Down Under- Summer 2015 Program, click here: 2015 Brockport_AUIP NZ-AU 2015 Presentation_083114.ppt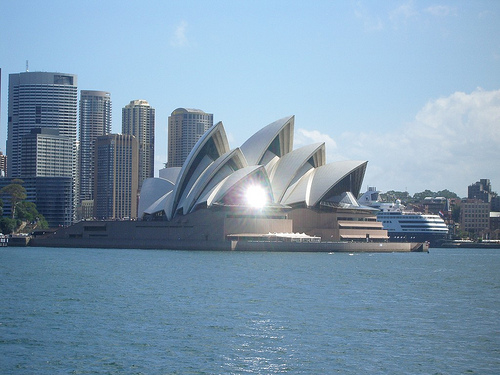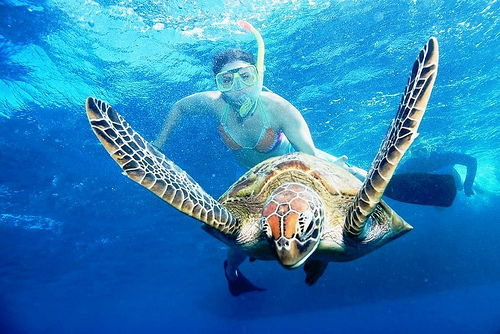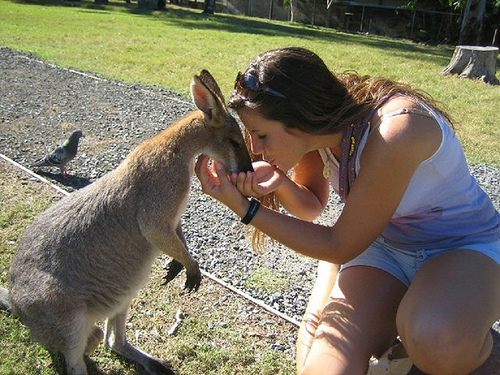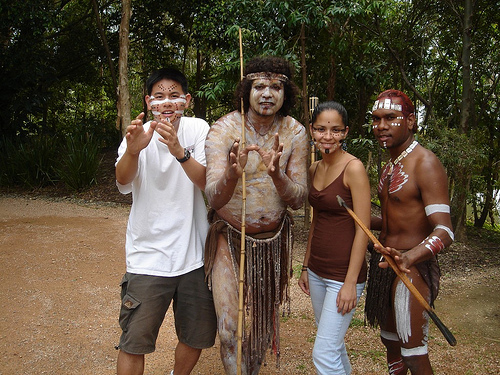 Housing & Orientation
Housing:
All accommodation costs are included in the program fee.
Costs:
Fees for The Australia & New Zealand: Kiwis, Koalas and Corals Down Under Summer Program

Undergraduate Summer 2018 Program Cost: $5,998.67 (Estimated)

INCLUDES:
Tuition
Program Acceptance Fee
Pre-departure orientation materials
Accommodations (mostly hostels and motels)
In-country program transportation
Some meals
Group activities and excursions
Brockport's Study Abroad Office Services including the presence of a Virginia Tech. Faculty Director
Health Insurance**
Various campus-specific fees * (College Fee, Technology Fee, etc.)
Does Not Include:
Roundtrip Airfare to Australia/New Zealand
Transportation to/from Los Angeles
Additional meals
Passport
Australian Electronic Travel Authority
New Zealand Exit Fee
AUIP Course Pack
Personal expenses

The actual amount that you will spend depends heavily on your style of living, and will vary with each individual's personal spending habits, entertainment preferences and travel choices.
Financial aid applies towards fees.

*Varies depending on the SUNY campus at which the participant pays tuition.
**The SUNY International Health Insurance is mandatory and will be included on the student's Brockport invoice.

The cost (and items included in the cost) as listed on the website are subject to change and should be considered estimates. Final budget sheets will be mailed to the student prior to departure and usually upon acceptance.

Course
Prerequisites:

None, but one previous field or lab science course and junior or senior status is strongly preferred.

Course Description:

This is a 24-day field course in New Zealand and northeast Queensland, Australia. By participating in hands-on service learning projects, we will learn about sustainability, ecological restoration and resource conservation in New Zealand and Australia. Students will learn through classroom lectures & field work and then use their knowledge to assist community groups with long-term ecological research & conservation projects. Students will travel with a faculty-leader from Virginia Tech along with students from several other U.S. institutions. SUNY Brockport and Virginia Tech are partnered together for this program. Please review below syllabus for more course information.
Credit:

6 Credits for the program.
2015 NZ-AU Course Presentation: 2015 Brockport_AUIP NZ-AU 2015 Presentation_083114.ppt

Summer 2017 Syllabus: 2017 NZ-OZ VT-SUNY Syllabus.pdf
Itinerary
Summer 2018 itinerary (subject to change):
VT SUNY NZ Aus Student Itinerary 2018.pdf
For more information about this program, please contact faculty leader Dr. Lori Blanc
Lblanc@vt.edu
Student Testimonial
See what Brockport senior Grace Davis has to say about this incredible summer program: "The Australia and New Zealand study abroad program is a once in a lifetime opportunity to experience the unique wildlife, participate in the rich culture, work with the indigenous people, and form life-long friendships all while learning about the beautifully diverse environments of the areas."
To learn more about Grace's adventure or for more motivation to start your own, you can email Grace at gdavi1@u.brockport.edu
Thanks for studying with us Grace!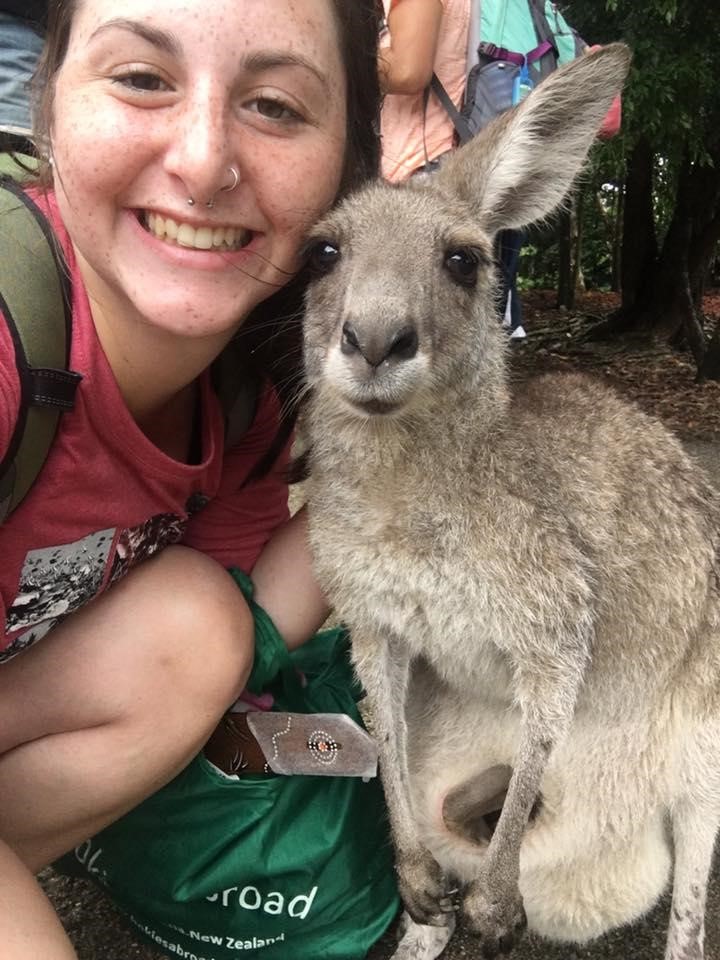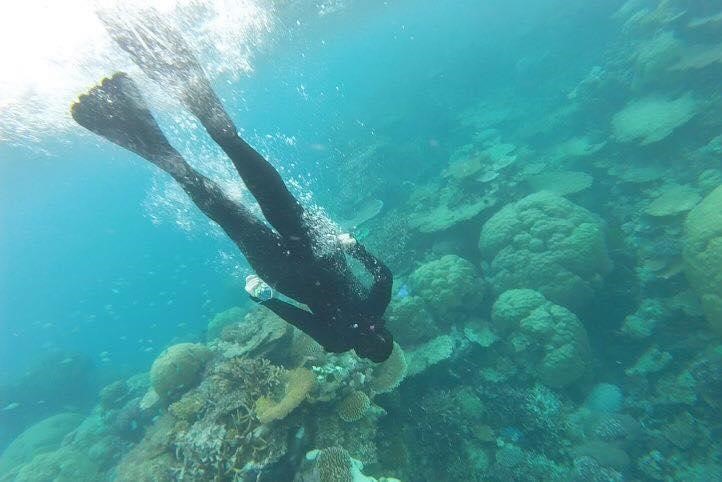 Dates:
Summer 2018:
May 31st, 2018 - June 28th, 2018