About the Jordan: Petra Field School Summer Program
The Petra Garden and Pool Project 2020
The Petra Garden and Pool Complex is located in the heart of Petra. The excavations currently focus on a large pool with a central pavilion flanking a monumental colonnaded garden. The complex is adjacent to the "Great Temple" complex, excavated by Professor Martha Joukowski (Brown University), which has been recently restored. During the 2018 season, excavations will focus on the monumental pool, pavilion and grotto area. During the field school students will learn excavation techniques and have evening lectures by the excavation staff and local specialists on a variety of topics related to the site and the region.
Faculty Leader
Assistant Director: Dr. Jennifer Ramsay, jramsay@brockport.edu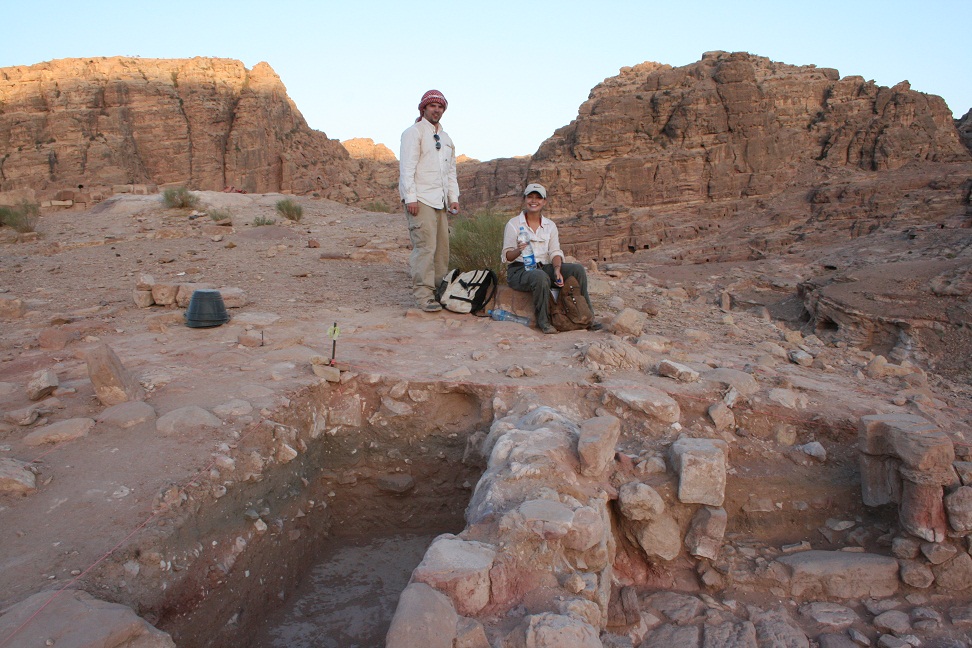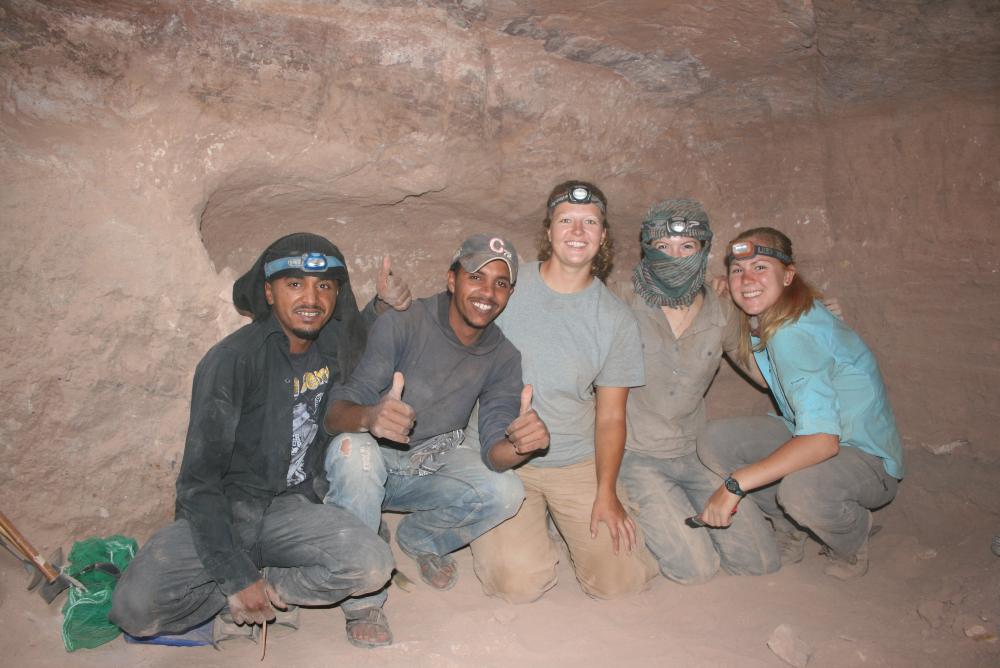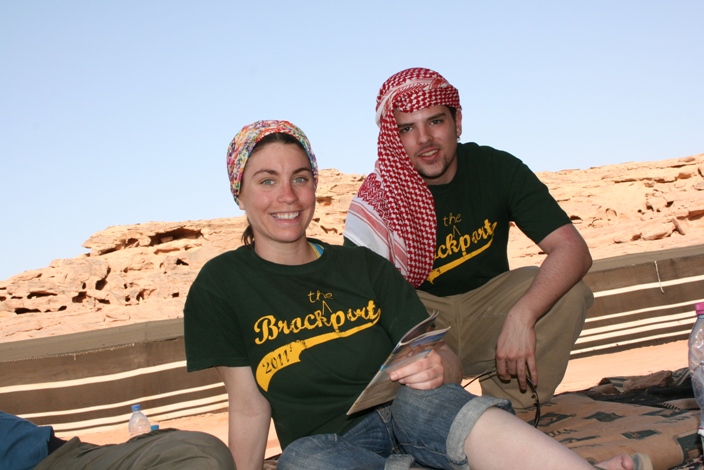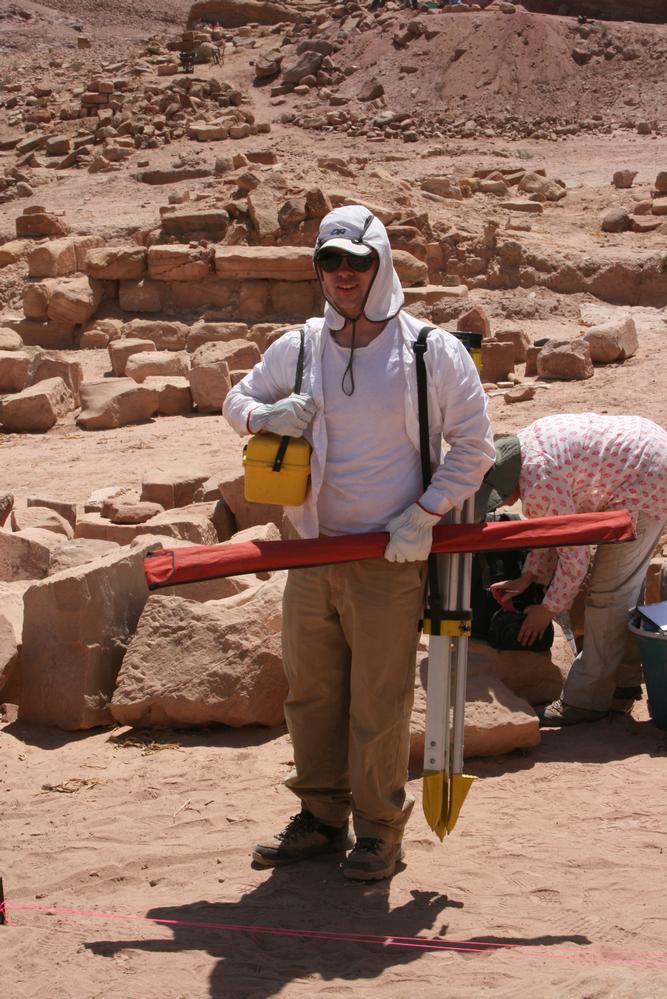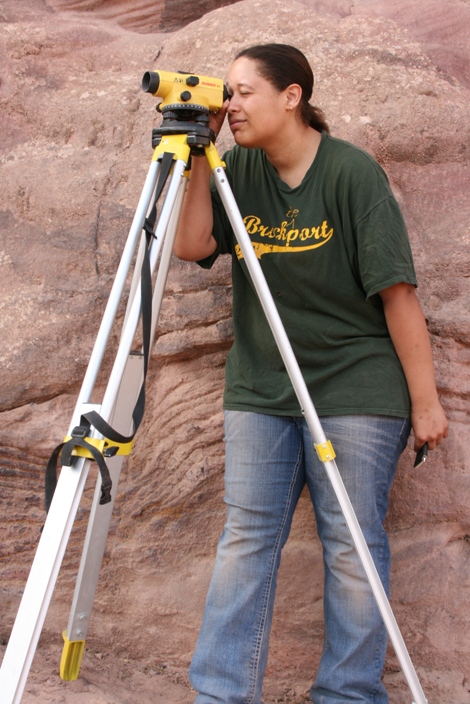 We will have a six-day work week, and the one day off (Friday) is free time (although this begins Thursday after fieldwork and pottery washing). The kitchen will be maintained for those who choose to stay but we will not have anyone cooking for us Thursday night or Friday. Optional field trips will be arranged on occasion (possibilities are Wadi Rum, Shobak, and Beidha), and any expenses involved in such trips will be paid by the participants.
Daily Schedule (tentative)
:
05:00 Wake up; first breakfast in the house
05:45 Load trucks for transport to the site
06:00 Work begins in field
09:00-09:30 Rest break; second breakfast in field
13:00 Work ends; site clean-up and storage of tools
13:30 Lunch in the house
14:00-16:00 Rest period
16:00-18:30 Work in the house: Pottery washing, finds processing, data entry
18:30 Evening lecture (if scheduled)
19:30 Dinner
21:15 Quiet time begins
If you're interested in learning more about participation in this field school please contact Dr. Jennifer Ramsay at jramsay@brockport.edu
.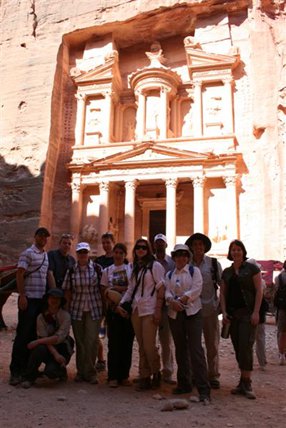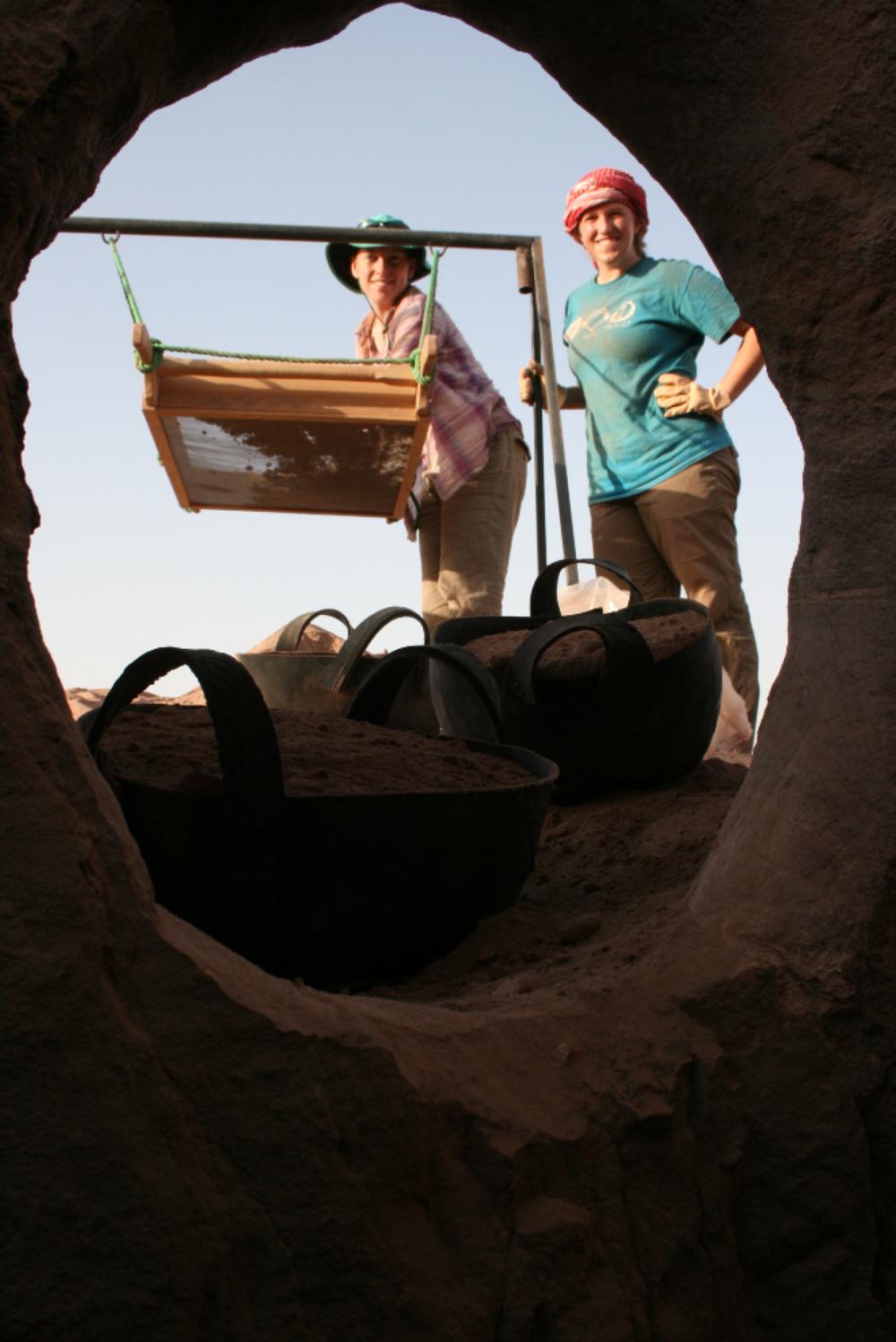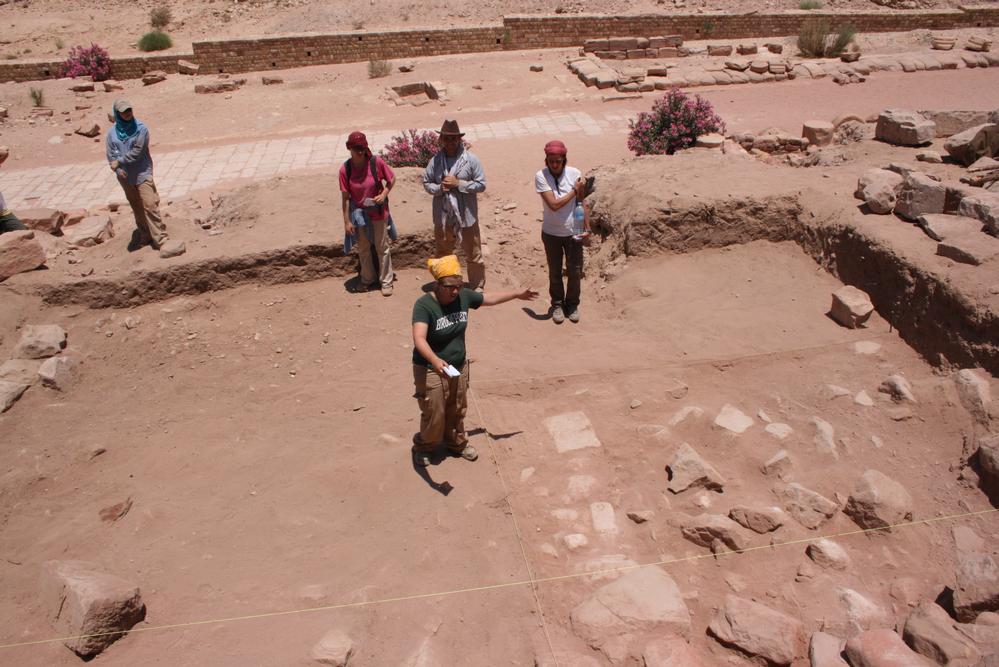 Housing & Orientation
Location
Jordan is a stable, moderate, pro-western Arab state with a rich cultural heritage. Its cultural showpiece is Petra, recently voted one of the "Seven Wonders of the Modern World". This 2,000 year old city, capital of the Nabatean kingdom and later a major city within the Roman Empire, is famed for its magnificent rock-cut tomb facades, temples, and Byzantine churches.
Links about the safety of Jordan
9th Safest Country in the world
Jordan is Spectacularly Safe and Friendly
Is Jordan Safe?
Cost
Fees for the Jordan: Petra Field School Summer Program
Budget Sheet for Summer 2020 Program
Estimated In-State Cost: $4,755.32
Estimated Out of State Cost: $4,803.32

Includes:
Tuition (6 credits)
Program Acceptance Fee
Pre-departure Orientation Materials
Accommodations
Most Meals
Program Activities
In-country Program Transportation
Brockport's Study Abroad Services including the presence of a Brockport Faculty Director
SUNY International Health Insurance*
Various campus-specific fees** (college fee, technology fee, etc.)
Does not Include:
Passport
Additional meals
Transportation to and from Jordan
Visa
Personal Expenses
The actual amount that you will spend depends heavily on your style of living, and will vary with each individual's personal spending habits, entertainment preferences and travel choices.
Financial aid applies towards fees.
*The SUNY International Health Insurance is mandatory and will be included on the student's Brockport invoice.
**Varies depending on the SUNY campus at which the participant pays tuition.
The cost (and items included in the cost) as listed on the website are subject to change and should be considered estimates. Final budget sheets will be mailed to the student prior to departure and usually upon acceptance.

*This summer program is contingent upon having a sufficient number of participants enrolled in the program.
Courses
Course Syllabus:
Petra Fieldschool Syllabus- Summer 2015.doc
Courses Description:
After arrival in Amman and transfer to Petra (about a three-hour drive south of Amman), students will join an orientation session to include an overview of the history of Jordan, the archaeology of Petra, and the culture of contemporary Jordan. Students will then receive more specialized training in Field Methods (six credits). In addition to recovering the architecture, stratigraphy, and artifacts of a Hellenistic Nabataean/Roman site, students will also be working in the dig house on artifacts, data entry, and photography, as well as techniques of environmental archaeology (sampling, retrieval, identification of plant remains, faunal remains, etc.), ceramic analysis and site survey. There is flexibility in the type of credits students may need or want that you can discuss with Dr. Ramsay (eg: internship, lab methods, independent study). Students will work in the field for four weeks (six days a week) alongside local Jordanian workers. One day each week (and two days for one weekend) students will be free to travel to other archaeological and historical sites in Jordan. There will also be an arranged trip to Wadi Rumm and Aqaba during the two day weekend mid-season.

ANT 442 Field Methods in Archaeology (A). As a field-based course, introduces students to the methods used by archaeologists to collect data in the field. Allows students to participate in an archaeological dig at an actual site off-campus, and perform all the duties involved in that work, with activities including survey mapping, testing, excavation, documenting and recording finds, and processing artifacts in the lab. 6 Cr.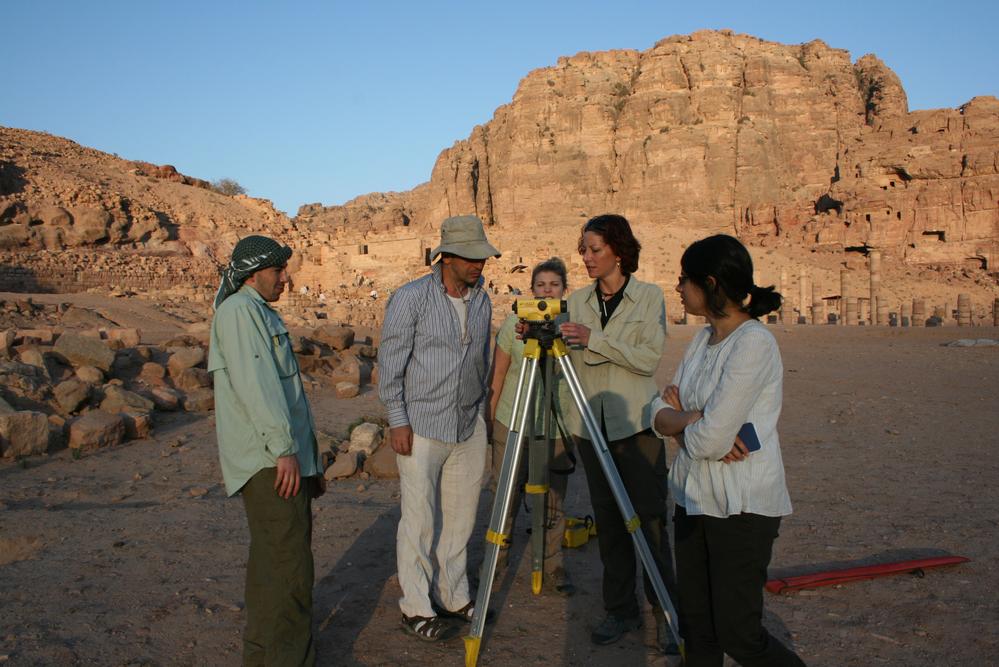 Itinerary
Summer 2020: May 20 - June 21, 2020