About the Brockport Vietnam 4 Week Summer Program
The Brockport Vietnam Program in Danang provides participants an international adventure in an exciting, safe, friendly, and historically rich community with a political system and social traditions that are fascinating. Participants will take classes in language, culture, politics, and history from professors that also teach at Danang University (the state university), Duy Tan University (a private university), and The School of Politics (a state political education institute). Each institution will expose students to different philosophies and teaching approaches in Vietnam. Students also perform community service at a variety of locations including a group home for disabled children, nursing home, teaching English to local students, etc.
Vietnam Program Handbook (pdf): VietnamHndb-1.pdf

Check out this video and participate in the Brockport Vietnam Program! https://vimeo.com/86947841?ref=em-v-share
Danang is the capital of Central Vietnam, about 400 miles midway between Hanoi and Ho Chi Minh City (Saigon). The small city is on the shore of the beautiful South China Sea and the Han River. It is a safe, tropical, quiet city that reflects a rich culture and tradition. Once the scene of a massive US military build-up, it now welcomes the Brockport Vietnam Program and its students as friends. The city is proximate to the mountains, seashore, museums, historical sites, tropical forests, recreational facilities, and a variety of fascinating activities. English is a fast-developing second language in the city. Americans are welcomed, not with a recollection of the past, but with a focus on the present and the future. Exciting shopping, recreation, eating, and social resources are everywhere.
The Brockport Vietnam Program has offered three, full-term study abroad options for students from any college/university in Danang, Vietnam, since 1999. This successful and unique program is described on The College at Brockport website. Its dedication to the many services to students is now available in a format that accommodates students who have difficulty committing to a thirteen week program.

The college continues to offer our term-long program while also offering students the option of participating in a four-week program. This companion program offers students who wish to engage a shorter but equally valuable experience. They learn about a unique and rich 4,000 year old culture in an exciting and friendly setting, while providing service-learning for the poor, disabled, children, and elderly in the exotic city of Danang. This four-week program continues to provide a transformative service-learning experience in a manner unique for study abroad programs. This is consistent with Brockport's history of helping the poor others have forgotten and "Turning Tears into Smiles".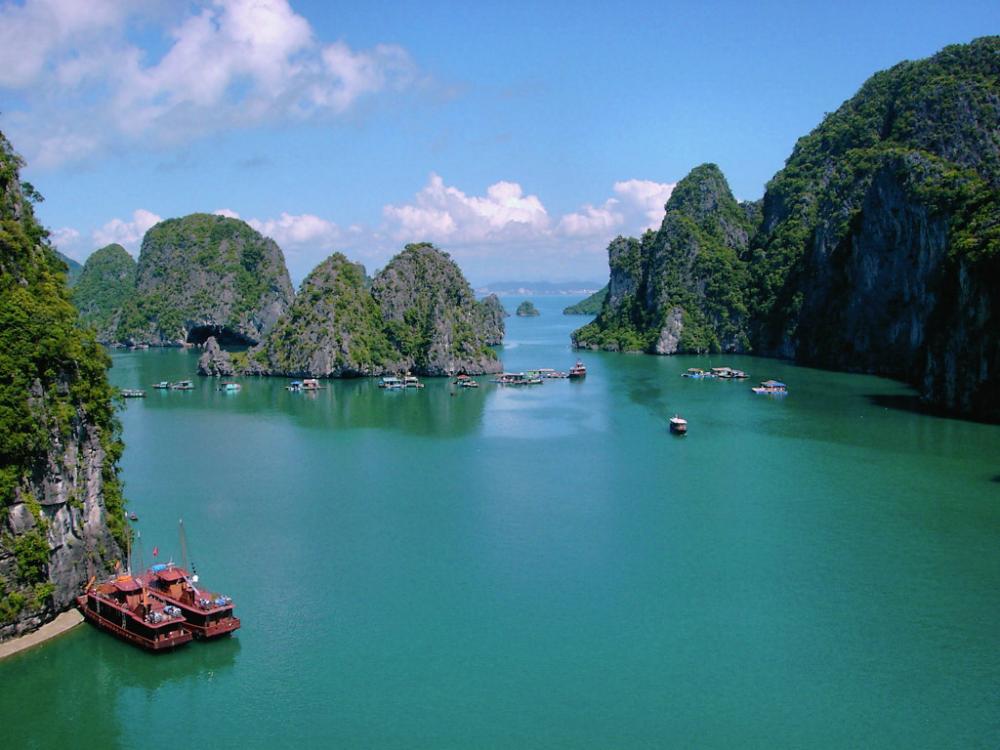 The Brockport Vietnam Program offers you the opportunity to:
Build bridges of friendships between our two nations,
Live and study in a vibrant developing city in a comfortable yet challenging academic atmosphere,
Improve your understanding of Vietnamese Language, Culture, History, and its traditions,
Study Vietnamese language at any level of proficiency,
Be privately tutored in Vietnamese Language outside of regular instruction,
Receive instruction in courses specifically designed for program participants in English.
Your experience in Vietnam will:
Provide the opportunity to experience the satisfaction of helping local Vietnamese through community service sponsored by US charitable fund
Foster development of a deeper understanding of yourself and Vietnam,
Change your view of the world,
Change the world.
In Vietnam, you will:
Live with other program students in our spacious program house with modern facilities (internet, air conditioning in bedrooms, some ensuite bathrooms, lounge with TV, and Karaoke, etc...)
Enjoy home cooked meals by program staff (breakfast, lunch and dinner), daily room and linen cleaning, daily laundry service,
Receive comprehensive orientation from Resident Director and Vietnamese staff upon arrival,
Enjoy an extensive program of field trips and excursions,
Have numerous and continual opportunities to interact with local Vietnamese and participate in traditional ceremonies and holiday celebrations.

Housing & Orientation
Housing:
Brockport Vietnam Program students reside and take classes in a traditional Vietnamese style home located in a bustling neighborhood, conveniently located near the Danang International Airport, shops, and the beach. The Program House is equipped with Internet access, television, and recreation. Air Conditioning units are located in each bedroom. Meals (x3), laundry, and ironing are prepared and provided by staff and included in the program cost.

Orientation:
Orientation materials will be provided to each participant after acceptance and enrollment in the program. These consist of basic English-Vietnamese language materials, cultural and historical information, and detailed materials to assist in preparation for the experience in Vietnam. A one-week orientation program will be completed during the first week in Danang to familiarize students with the community, resources, and other relevant information.
Cost
Fees for the Brockport's Vietnam [4 Week] Summer 2019 Program

Undergraduate Summer Program Costs:
$4,445.80 (Estimated NYS Resident Costs)
$4,945.80 (Estimated Out of State Resident Costs)

INCLUDES:
Tuition (at Brockport for 6 credits)
SUNY International Health Insurance*
Various Campus Fees (college fee, technology fee, etc.)**
Housing (in double occupancy rooms) in Vietnam during the whole time program is in session
All meals
Program acceptance fee
Pre-departure orientation materials
On-site orientation program
Airport Pick-Up
All course textbooks
Field Trips, and
Brockport's Study Abroad Office Services (including the presence of our Vietnam-based Resident Director)
DOES NOT INCLUDE:
Passport
Round trip airfare to/from Vietnam
Local Travel
Personal Expenses
Visa
This estimate does not include the purchase of clothing; travel in Vietnam outside of the excursions/field trips organized by the program.
The group flight will cost participants about $1,900.00 (depending on departure/return dates, the point of origin of any connecting flights in the US, etc.).
The actual amount that you will spend depends heavily on your style of living, and will vary with each individual's personal spending habits, entertainment preferences and travel choices.

Note: We strongly recommend that you purchase trip insurance to cover loss of luggage, cancelled/missed flights, missed/cancelled program, etc. In the event that you cannot attend a program (for example, with a medical emergency or U.S. State Department Travel Warning), such insurance can cover loss of program fees resulting from a cancelled program.

Financial aid applies towards fees.
---

*The SUNY International Health Insurance is mandatory and will be included on the student's Brockport invoice.
**Varies depending on the SUNY campus at which the participant pays tuition.
Courses
The four-week program provides students with:

• Brief, daily seminars in Vietnamese history, culture, politics, and language
• An exciting daily service-learning experience, directly serving the poor and disabled
• Text books
• Six Brockport semester credits
• Stay in the modern Brockport Program House in Danang with room, meals, laundry, WiFi, cable TV, interpreting services, etc.
• Trips to surrounding areas in Vietnam
• Proximate to the best beaches in the world and surrounding mountains
• Complete orientation
• A surprising array of related services from Brockport's six-person, full-time staff in Danang
• An opportunity to change the world (Really!).

Credits:
Students earn 6 credits. All credits earned in the Brockport Vietnam Program will be counted towards undergraduate degree requirements for graduation. Non-SUNY students and students who wish to use these credits for their academic major and/or minor should consult with their home campus academic departments prior to participation.
Letter grades for the courses taken will be transmitted to the participant's home campus Registrar via the Brockport supplement at the conclusion of the semester. Graduate students who wish to contract through the program to use the program for additional research activities may do so.

Courses/Syllabi:

Vietnam Community Service Syllabus.docx

Vietnam Integrative Seminar Syllabus.doc

Weekly Schedule *:
Sunday: Free
Monday: AM – Integrated Seminar
PM – Service at nursing home
Tuesday: AM – Service at Agent Orange Group Home
PM – Integrated Seminar
Wednesday: AM – Integrated Seminar
PM – Service at Welfare Center
Thursday: AM – Service for Agent Orange families
PM – Integrated Seminar
Friday: AM – Integrated Seminar
PM – Service at Agent Orange Group Home
Saturday: Field Trips to cultural and historical sites

(* It should be noted that this schedule might unavoidably change.)
Weekly Schedule *:
Monday
AM: Integrated seminar
PM: Service at nursing home
Tuesday
AM: Service at Agent Orange group home
PM: Integrated seminar
Wednesday
AM: Integrated seminar
PM: Service at welfare center
Thursday
AM: Service for Agent Orange families
PM: Integrated seminar
Friday
AM: Integrated seminar
PM: Service at Agent Orange group home
Saturday
Field Trips to cultural and historical sites
Sunday
Free
(* It should be noted that this schedule might unavoidably change.)

View a list of the possible academic subjects offered by the Brockport Vietnam Summer Program as well as all of Brockport's university programs in Asia, here: Academic Subjects- Programs in Africa and Asia.pdf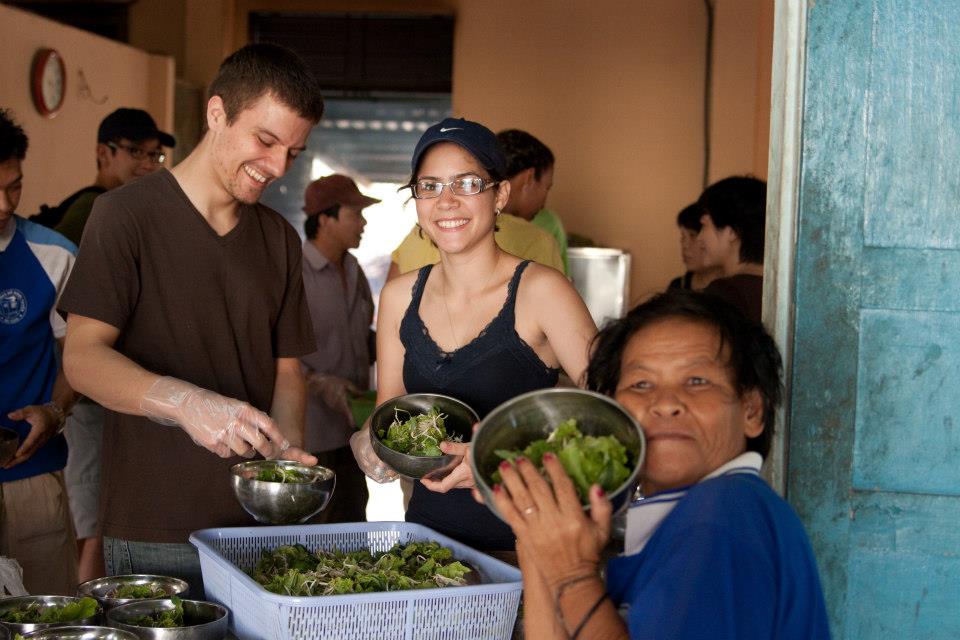 Student Testimonials
"Vietnam: an unforgettable place, with unforgettable people, and most importantly, an unforgettable semester. Thanks for the opportunity!"
-Brittany Regan

"The Vietnam Program was an amazing experience that allowed me to grow as an individual and gain new skills. The various service works were organized very well and allowed us to work with a wide variety of people and people I will never forget. I am so grateful I had the opportunity to take part in this unique program."
-Felisa Erway

"I studied on Brockport's Program, and this turned out to be one great adventure. Not only did I learn about the customs, history and culture of a land I had no prior knowledge of beforehand, but I also learned a great deal about myself. I have left Vietnam having a greater understanding and respect for another culture as well as many lifelong friendships. All in all, studying in Vietnam was an experience that I will never forget!"
-Greg

Candra's Video: "My Real Experience in Vietnam"

Dates
Summer 2020:
Estimated July 1, 2020 - July 30, 2020
Important note: Please do not book your travel arrangements until you have received the official Travel Memo from your program advisor.