About Roehampton's International Summer School Program
Roehampton is a small, friendly, collegiate community where students can live, learn, and socialize together on a beautiful and historic campus in southwest London. Roehampton offers a range of excellent facilities as well as easy access to the world-class museums, libraries and galleries of London. By embarking on this period of study you will experience British university life, make new friends, and immerse yourself in London.
Two sessions are offered, lasting three weeks each, five credits per session offering you the opportunity to stay in London for three or six weeks. Academic pathways include areas such as Liberal Arts and Social Sciences, Business and Media, and Arts.
The International Summer School Program offers you the opportunity to:
Live and study in London,
Receive instruction and hands-on experience with a small, personalized group of students,
Improve your writing and research skills,
Help prepare you for a semester/year abroad.
Your experience on the Summer School Program will:
Integrate you into British society and the British educational system,
Make you a better student,
Expand your outlook on the world,
Build your self-esteem and self-confidence,
Greatly enhance you career prospects.
On the International Summer School Program, you will
:
Receive a comprehensive on-site orientation to the International Summer School Program,
Benefit from a program of field trips and social events, organized by the University of Roehampton's International Summer School Program,
Enjoy the security of a complete package of academic and non-academic support services provided by the Office of International Education at SUNY Brockport.

The City of London
London is, in addition to being the center of British politics, business, art, music, and culture, a great city for students. There is always lots to do and see, and many opportunities for research, study, entertainment, and fun.
For a preview of the excitement of today's London, visit one of these sites on the web:
Visit London
TimeOut London
London Town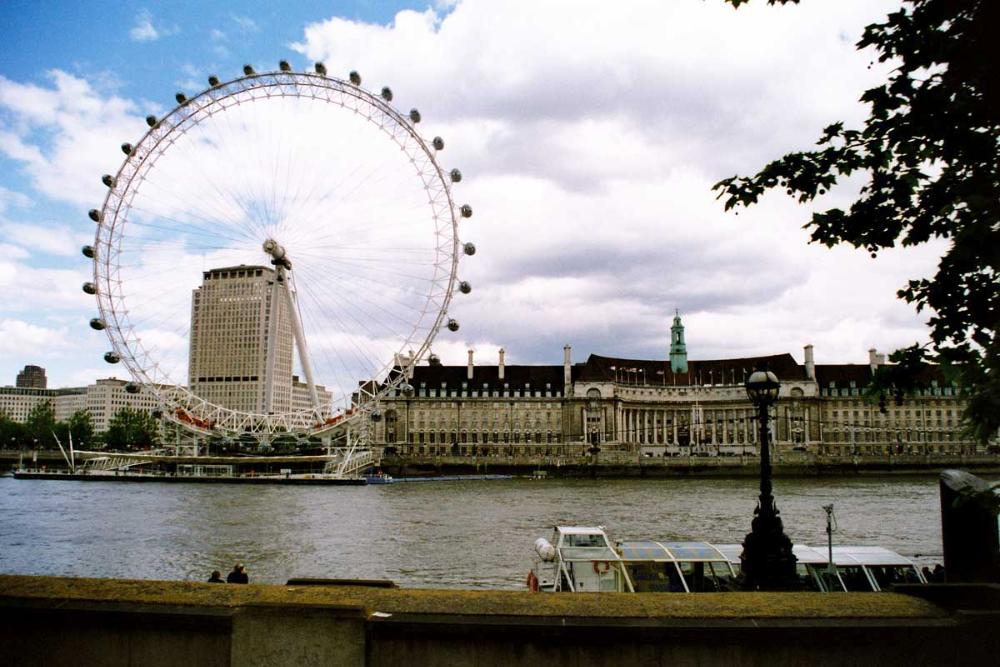 Housing & Orientation
You will be housed in on-campus student residence accommodation, provided you apply in good time. Rooms are single-occupancy study bedrooms with internet connection, optional private bathroom, and shared kitchen facilities. Accommodation is self-catering; and there are plenty of cafes and diners on campus if you're not sure of your culinary skills!
Cost
Fees for Brockport's England: University of Roehampton Summer 2018 Program:
Undergraduate Summer Program Cost
$4,102.61
(Estimated - 5 Credits)
$7,335.22
(Estimated NYS Resident Cost - 10 Credits)
$7,515.22
(Estimated Out of State Resident Cost - 10 Credits)
INCLUDES:
Tuition
SUNY International Health Insurance*
Various Campus Fees (college fee, technology fee, etc.)**
Housing (single bedroom with shared bathroom and shared kitchen, self-catered accommodation)
Program acceptance fee
Field Trips
A weekend trip
Pre-departure orientation materials
Summer School Social Program (evening activities, day trips, and weekend trip)
On-site orientation upon arrival at University of Roehampton
Roehampton's Study Abroad Office Support, and
Brockport's Study Abroad Office Services
DOES NOT INCLUDE:
Passport
Airfare to and from London (or from London to/from Europe)
Textbooks/supplies
Meals
Personal Expenses
The actual amount that you will spend depends heavily on your style of living, and will vary with each individual's personal spending habits, entertainment preferences and travel choices.
Financial aid applies towards fees.
*The SUNY International Health Insurance is mandatory and will be included on the student's Brockport invoice.
**Varies depending on the SUNY campus at which the participant pays tuition.

Courses & Credits
Participants may enroll for one or both summer session programs. Each program is three (3) weeks and worth five (5) credits each. Please note, that students are asked to list a first and second choice in the case that their first choice class is unavailable.
Academic offering:
We offer an exciting variety of modules, all developed by academics with national or international reputations for their research, so you will learn in an environment that is rich in creativity and new ideas. We are running two academic sessions that each run for three weeks. You will study one module of 20 UK credits per session and you can come for either one or both sessions, earning a maximum of 40 UK credits. Please note that each module is worth 20 UK credits which is equivalent to 5 US credits. U
Academic Session 1
Media City and Cultural Capital (Media, Culture and Language)
Two Children - Options and Decisions in English Education (Education)
Gods and Heroes of Classical Mythology (Humanities)
Introduction to the London Stage (Drama, Theatre and Performance)
The Psychology of Murder (Psychology)
Magic, Murder & Mystery in London Literature (English and Creative Writing)
Academic Session 2
Art in London Museums (Humanities)
Art Psychotherapy: madness, creativity and healing (Psychology
Londonopolis - exploring the global city (Social Sciences)
Magic, Murder & Mystery in London Literature (English and Creative Writing)
Hidden London (English and Creative Writing)
For more information on each module, click here:
https://www.roehampton.ac.uk/international/summer-school/
NOTE: There are two sessions for this program, students can attend both sessions or just one of the sessions.
Student Life
During the summer school, you will have the opportunity to take part in the Summer School Social Program which includes:
Evening activities in and around London
Day trips to fascinating cultural and historic locations in the UK, such as York, Stonehenge, and Oxford.
Full weekend trip per academic session in the UK
All trips will be led by a guide, helping you get to know London and other exciting UK destinations and explore them in as much depth as possible.
View a list of the possible academic subjects offered by the University of Roehampton Summer Program as well as all of Brockport's university programs in England, here:
Academic Subjects- Programs in England.pdf
Student Testimonials
"I had such a great experience that I returned to London and am now finishing up a master's degree. It was such a fulfilling experience, and I believe it helped me as a student by gaining experience in a different educational setting. Not to mention all that London has to offer! I also enjoyed the extra activities that were arranged for the group of us for the program."
-Aislinn Gross
Dates
Students can choose to attend for one or both sessions
Session 1
Arrival day: Thursday, June 7, 2018
Classes begin: Monday, June 11, 2018
Classes end:Thursday, June 28, 2018
Last departure for Session 1 students only: Saturday, June 30, 2018
Session 2
Arrival day: Thursday June 28, 2018
Classes begin: Monday, July 2, 2018
Classes end: Thursday, June 28, 2018
Last departure for all students (session 1 and 2): Saturday, July 21, 2018
Important note: Please do not book your travel arrangements until you have received the official Travel Memo from your program advisor.