About Maynooth's International Summer School Program
National University of Ireland, Maynooth traces its roots to the foundation of St. Patrick's College in 1795. In 1910, Maynooth became a recognized College of the National University of Ireland for the purpose of awarding degrees in Art, Science, Celtic Studies and Philosophy. Under the Universities Act (1997) it was established with full University status as the National University of Ireland, Maynooth. This is a program that gives students a packed non-academic schedule including on-clubs and society events with MU students, weekend day trips to world famous attractions, cultural and historical areas of interest across Ireland, introductory classes and workshops in Irish music, dance, sports and culture.
Learn about Maynooth:
https://www.maynoothuniversity.ie/international​
The University has long since expanded beyond its original role. It now has in excess of 5,000 students from all over Ireland and overseas. Academic developments include the introduction of new degree and diploma programs in Computer Science, Software Engineering, European Social Policy, Local History and combined History through French or German degrees.
Maynooth University Program offers you the opportunity to:
Live and study in the town of Maynooth, near the capital city of Dublin, at a prestigious university,
Receive instruction in small classes, seminars, and tutorials from members of the faculty at the National University of Ireland, Maynooth,
Improve your writing and research skills,
Your experience on the Maynooth University Program will:
Integrate you into Irish society and the Irish educational system,
Make you a better student,
Expand your outlook on the world,
Build your self-esteem and self-confidence,
Greatly enhance your career prospects.
Why Maynooth University Summer School?
The most comprehensive International Summer School in Ireland
The most picturesque study-abroad location in Ireland's only University town
Choose from 12 different subject areas.
Practical field trips and tutorial workshops conducted by expert Maynooth University lecturers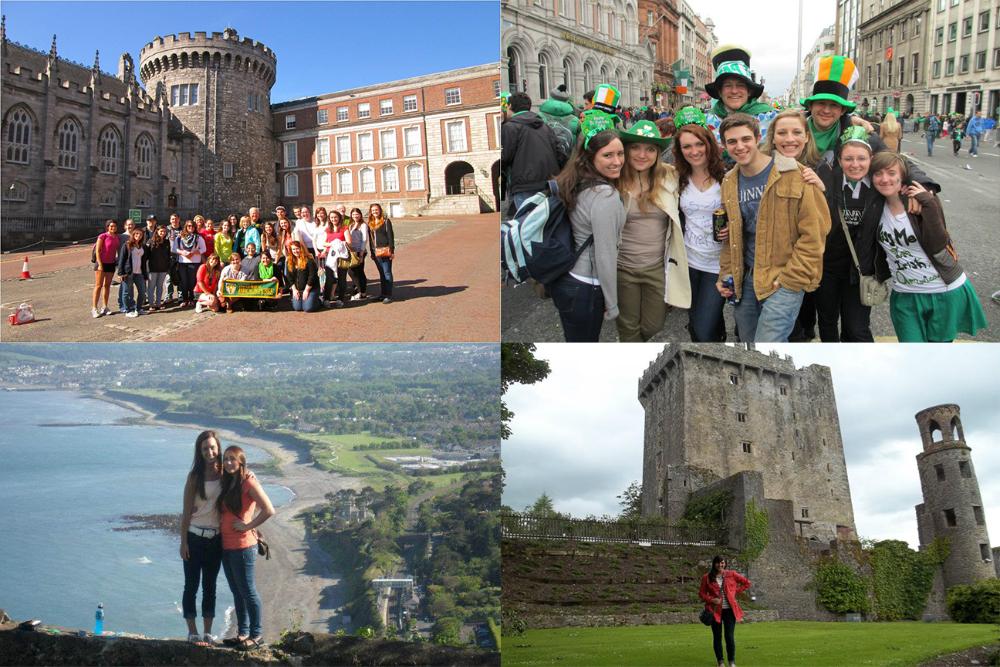 The City of Maynooth
Maynooth University is located in the town of Maynooth, about 15 miles west of Dublin. Maynooth was laid out in the eighteenth century by the Dukes of Leinster beside their ancestral Norman Castle and adjacent to their great demesne of Carton. Two centuries later, the town now has a large student population and a full range of shopping and restaurant facilities. By bus and commuter train, Maynooth is within easy reach of Dublin and the capital's museums, libraries, theatres, galleries and other facilities.
Visit the county website at:
http://www.kildare.ie/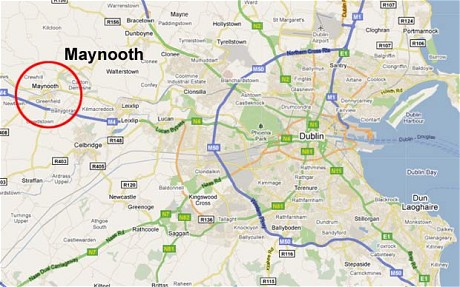 Housing & Orientation
Student accommodation will be in on-campus apartment-style residence. The apartment-style Village or Rye Hall residence each include the following:
Own private room within a 4- or 5-bedroom apartment and share 2 washrooms with your flatmates.
Furnished kitchen and a living room/dining room area (kitchens come stocked with some key cooking equipment and utensils)
Housekeeping on a regular basis with linen and towels included and changed weekly.
Wifi freely available throughout campus.
Laundry can be accessed using the laundry room - tokens as of 2018 are €3.50 per load.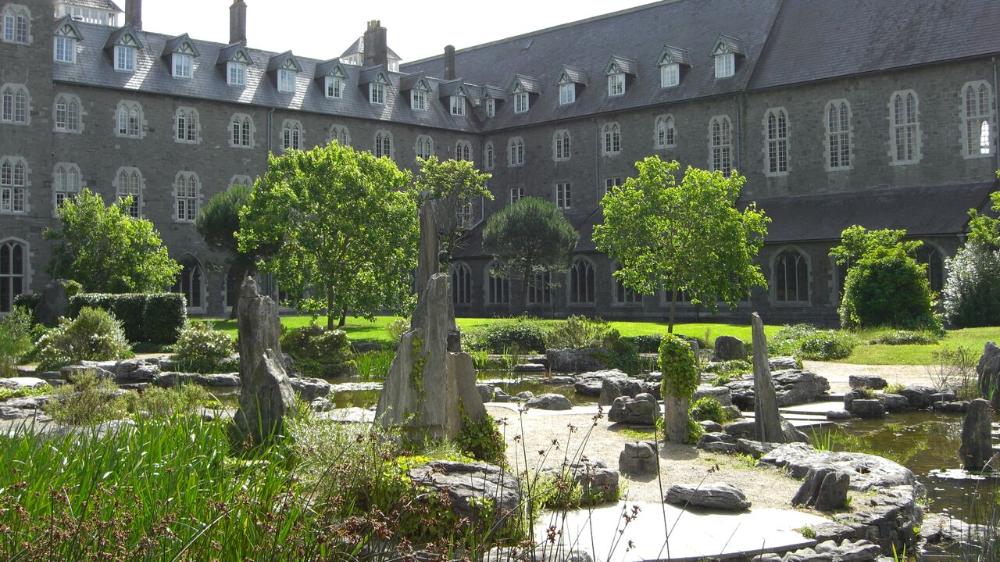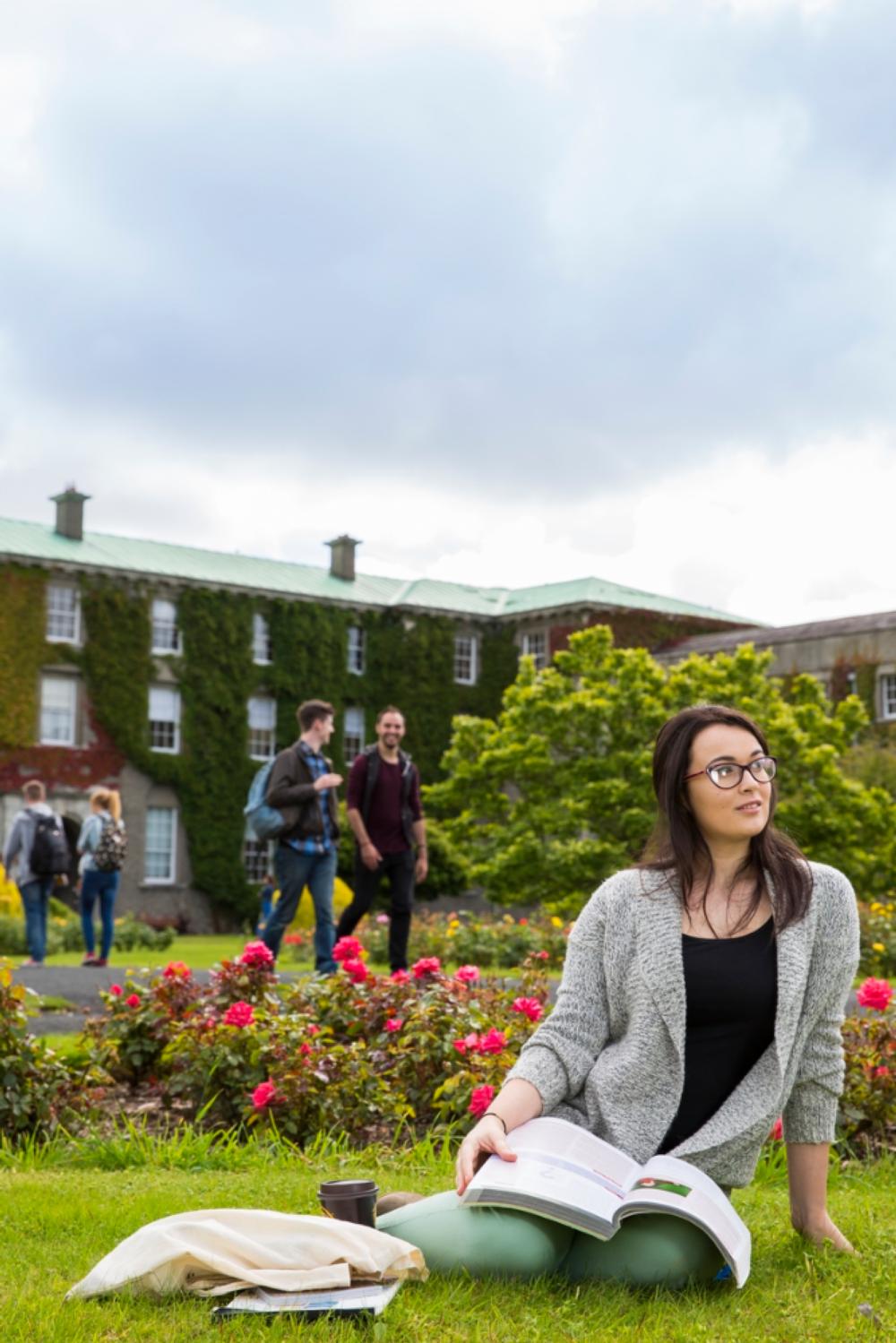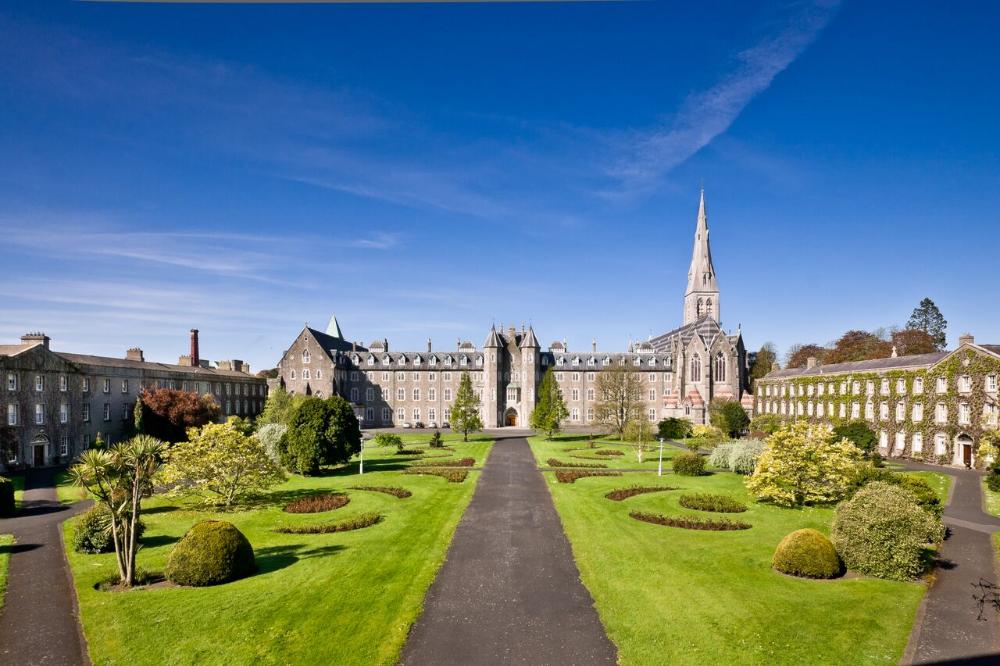 Cost
Fees for Ireland: Maynooth University Summer Program

Undergraduate Budget Sheet for Summer 2019 :
$4,945.80 (est.)
INCLUDES:
Program Acceptance Fee
Tuition (2 Maynooth University academic courses)
Pre-departure Orientation Materials
Airport Pick-up during Scheduled time
Social & Cultural activities and Excursions to famous locations in Ireland
Housing (Single room in shared on-campus University apartment)
Some meals [breakfast from Monday through Friday]
All-Ireland Heritage Pass
Brockport's Study Abroad Office Services.
Various campus-specific fees* (college fee, tech fee, etc)
Health Insurance**
DOES NOT INCLUDE:
Passport
Additional Meals
Airfare to/from Ireland
Textbooks and supplies
Local Travel
Personal Expenses
***

Please notify the Office of Study Abroad if you are planning to take a 7.5ECTS/4US credit course before March 30, 2019. There are a few courses that are 4US credits instead of 3US credits.
The actual amount that you will spend depends heavily on your style of living, and will vary with each individual's personal spending habits, entertainment preferences and travel choices.
Financial Aid applies towards tuition and fees
*Varies depending on the SUNY campus at which the participant pays tuition.
**The SUNY International Health Insurance is mandatory and will be included on the student's Brockport invoice.
The cost (and items included in the cost) as listed on the website are subject to change and should be considered estimates. Final budget sheets will be mailed to the student prior to departure and usually upon acceptance.
Note: We strongly recommend that you purchase trip insurance to cover loss of luggage, cancelled/missed flights, missed/cancelled program, etc. In the event that you cannot attend a program (for example, with a medical emergency or U.S. State Department Travel Warning), such insurance can cover loss of program fees resulting from a cancelled program.
Courses & Credits
Students will select two courses to take as part of their summer school program- one from Stream A and one from Stream B
Courses offered (2019)



AN 303/Anthropology: 5 ECTS - Stream A
Introduction to the Anthropology of Ireland-
In this class, students explore Ireland's economic, social and cultural challenges and look at how Ireland's present-day multiplicity intersects with the traditional image of rural, mono cultural and Catholicism. The class analyses manifestations of Irish culture such as dance and language, how they are reproduced, and what meanings they hold.
MN 313/Business: 5 ECTS - Stream A
International Marketing -
This class focuses on marketing management in global organisations and introduces students to the nature and complexity of international marketing strategy. Students will identify opportunities and challenges associated with expansion into new geographical markets and formulate strategies for product development and promotion.
ID202/Nua Gaeilge: 7.5 ECTS - Stream A
The Cultural Heritage of Medieval Society - cannot be combined with ID201-
This class introduces students to early cultural history, with an emphasis on the past as a foundation for the present, as well as the disseminations of cultural heritage. Students will assess the manipulation of history in relation to some of the great Irish prehistoric and early medieval locations.
EC 217/Economics: 5 ECTS - Stream A
Economics of the European Union-
* prerequisite: introductory course in microeconomics
This class provides an overview of EU institutions and policies, including a brief history of the EU and insights into current challenges facing the Union. students will learn about the economic theory of preferential trade areas, the EU's key policies, and their impact on the outside world.
EN010/English: 7.5 ECTS - Stream A
Public Speaking and Communication-
This course introduces students to the key elements of communication, providing practical experience in the preparation and presentation of speeches. It improves critical learning skills and enables the development of core professional communication skills.
EN 272/English: 5 ECTS -
Stream A
Creative Writing-
In this class students are introduced to writing, both poetry and prose. The class focuses on the practicalities of writing, editing and giving and taking criticism of work. Students will produce writing for discussion and criticism and work on developing these extracts in response. Students will also look critically at the work of established writers.
GY 313/Geography: 5 ECTS - Stream A
Climate Change-
This physical geography class addresses the causes and consequences of climate change. It examines the various techniques that calculate long-term perspectives, and how climatic fluctuations have social, economic and political consequences. The implications of modelling-based projections are analysed, as are options to mitigate future global warming.
HY 273/History: 5 ECTS - Stream A
Ireland and the Great Famine-
In this class students are introduced to the causes and consequences of the 1845-1853 Great Irish Famine. The class examines the economic, social and political background, as well as public and private reactions, and the changes in Irish society resultant from the famine.
------------
MN 329/Business: 5 ECTS - Stream B
Social Media-
This class addresses the many issues surrounding the use of social media in business and marketing channels, exploring how individuals and firms navigate social media to gain a competitive edge. It undertakes a practical examination of how to make use of social media for the purposes of customer acquisition, information gathering, the maintenance of business contacts, market design, and decision-making.
MN 215/Business: 5 ECTS - Stream B
International Business-
This class focuses on international aspects in management theory and literature. Students will discuss approaches to ethics, negotiation, motivation, and management and leadership across countries, considering the importance of understanding and embracing difference across countries.
EN 254/English: 5 ECTS - Stream B
Modern Irish Literature-
In this class, students will discuss a number of exemplary works from the early decades of the twentieth century, a period of remarkable creativity in Irish writing. Students will explore the complex relationship between literature, culture and politics in this formative period of Irish history.
GY357/Geography : 5 ECTS - Stream B
Women, Gender and Society-
This class introduces students to historical, sociological, geographical and political perspectives on women and gender, and to contemporary debates about gender and society. Students will learn about the main trends in gender inequality on a global scale.
HY 254/History: 5 ECTS - Stream B
Pilgrimage, Travel and Tourism in Ireland-
This class examines a range of key historical themes in pilgrimage, travel and tourism, wider social, economic and political contexts, fluctuations in the numbers of people travelling, the significance of travel writing and the mid-nineteenth century development of railways and their role in facilitating greater mobility.
LS20/History/History of Art: 5 ECTS - Stream B
Art and Architecture in Ireland 1600-1900-
This class surveys the main artistic and stylistic movements evident in Ireland in the period of 1600-1900. Students will identify key individuals, structures, designs, visual art and artefacts defining Ireland's cultural landscape as it evolved over this 300-year period, within their social contexts.
ID201/Nua Gaeilge: 7.5 ECTS -
Stream B
Introducing the Cultural Heritage of Early Ireland - cannot be combined with ID202-
In this class students develop a broad understanding of early cultural heritage in the areas of archaeology, history and early Irish literature. Diverse and exciting aspects of Irish cultural history, as well as care, presentation and future development of important heritage sites are assessed.
MC 102/Kennedy Institute: 5 ECTS - Stream B
Understanding Conflict: The Irish Experience-
This class helps students understand the nature and impact of violent conflict, with special reference to the Irish situation. it incorporates concepts from Psychology, Sociology and Economics to explain origins, logic and motivations for violence. By looking at the Irish conflict, students will explore how it is possible to move from a situation of violent conflict towards a transformative peace.
Click here for more information on the courses available.
Dates
July 3rd - July 31st, 2020 (est.)
*Important Note: Do not book your flights until you receive the program travel memo from your study abroad advisor.