*This program is running through Stony Brook University. Please follow this

 link to apply

!*






About the International Summer School Program in St. Petersburg, Russia
Experience the "Venice of the North" in depth with Stony Brook University's "Explore St. Petersburg!" Cultural Studies and Internship Program! This is a faculty-led program, led by Dr. Barbara LeSavoy in the Department of Women + Gender Studies at The College at Brockport. Should you have any questions about this program, please connect with Dr. LeSavoy at blesavoy@brockport.edu.
The "Explore St. Petersburg!" program is housed at St. Petersburg State University, in St. Petersburg - Russia's cultural center since its creation by Peter the Great in the early 18th Century. This summer school, founded by SBU Professor of Linguistics John Bailyn, is housed at St. Petersburg State University, Russia's oldest university. The summer school attracts not only students from throughout Russia and Europe, but also an international faculty who offer courses in a variety of disciplines. Participants will earn 3 to 9 credits and fulfill general education, upper-division, and major/minor requirements.The program features an extensive cultural program with excursions, films, lectures, and other events in Russia's spectacular cultural center. Participants can select an internship either teaching English to Russian children or adults, volunteering with local city services, or observing local businesses or media outlets. Participants also attend cultural and media studies courses together with students from throughout Russia and Europe.
NYI 2017 Russia Flyer.pdf
Program Highlights:
Experience Peter the Great's historic city, including the White Nights and the Hermitage
Extensive, interactive cultural program
Interdisciplinary curriculum designed to accommodate a wide range of academic needs and interests
Internship opportunities through teaching, volunteering, or working with local businesses
One semester equivalencey of Russian language study is available
Study with Russian students and live with students from overseas who are also participating in the international summer school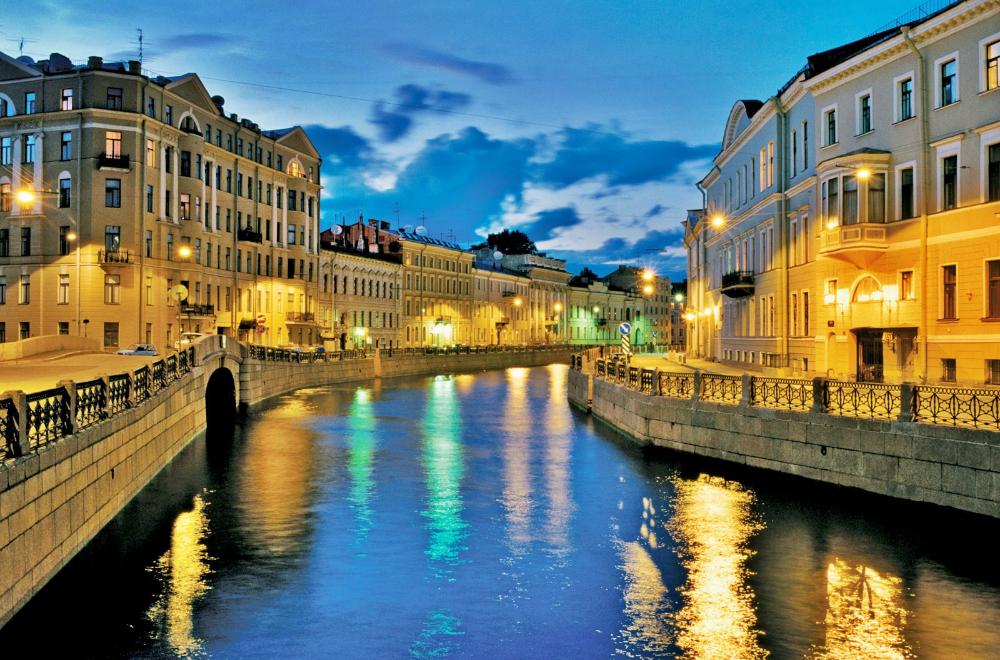 St. Petersburg
St. Petersburg has been Russia's cultural and political center since its creation by Peter the Great in the early 18th Century. This magical city is famous for its rivers, canals and bridges, its spectacular Orthodox Churches, broad riverways and little winding canals.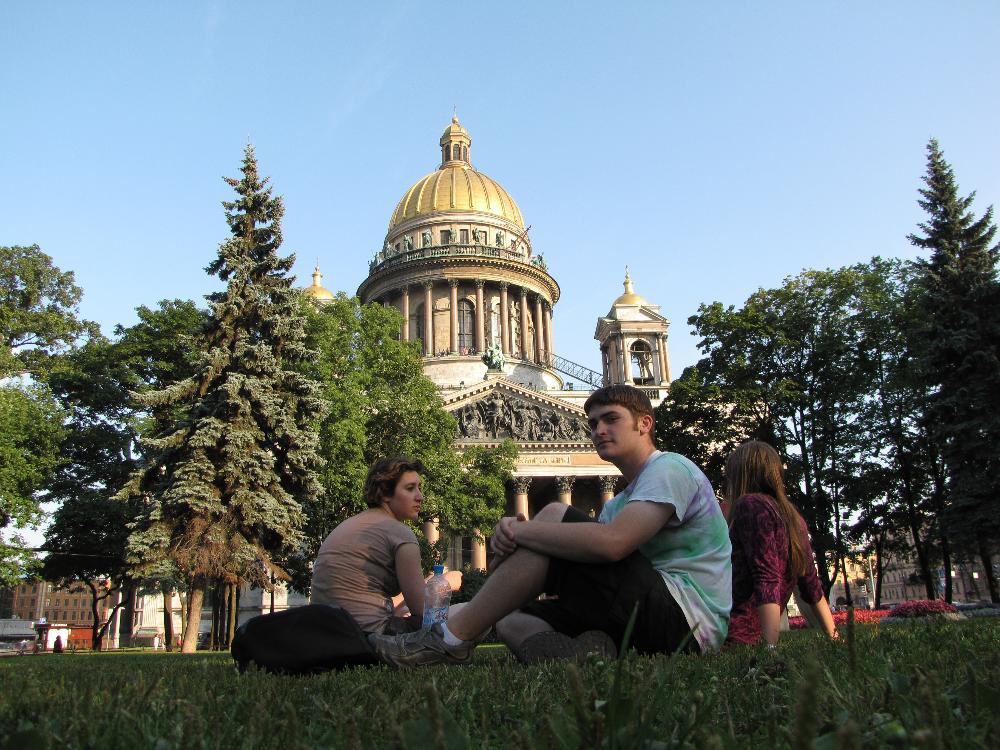 Founded in 1724, St. Petersburg State University is the oldest institution of higher education in Russia. During the 285 years of its existence University secured the right to be acknowledged as one of the best institutions of higher education in Russia: its rich history, modern large-scale research activities, development and innovations make University ahead of the curve in the field of Russian science.
Now there are more than 32,000 students at the University getting training in more than 323 specialties at 20 faculties. The University has everything to enjoy studies, hobbies and research: the richest Research Library named after Maksim Gorky, research institutes, museums, the big University publishing house, the University choir of students, graduates and teachers, clubs, etc.
In November 2009, Russian President Dmitry Medvedev signed a law granting St. Petersburg State University the special status of "a unique scientific and education complex, an oldest institution of higher education in Russia being of a great importance to the development of the Russian society.
For more information on this program please contact Dr. Barb LeSavoy at blesavoy@brockport.edu
Housing
Participants will stay in university dormitories.
Course
All participants will take a total of 3-6 credits. All classes will be taught in English, no language requirements needed.
All Brockport students will take the seminar: Riot Grrrls to Little Women: Negotiating Politics of Identity and Place
For additional course information please visit:
https://www.stonybrook.edu/commcms/studyabroad/outgoing/programs/current-year/summer/russia/explore#AcademicInformation​
Seminar Description:
This seminar explores social categories of sex, gender, and sexual identity performed across diverse locations of time and place. Particular attention will be devoted to ways in which these categories are constructed, represented, and regulated in public policy through institutions of state, church, and civic society in national and transnational contexts. The seminar draws on interdisciplinary knowledge in the humanities using examples from film and literature, and it also draws on cross-cultural perspectives on gender performativity as informed by theoretical scholarship. The seminar concludes with a look at several examples of gender equality movements with a focus on ways diverse girls and young women use writing, art, music, and political activism to define their lives and create their identities. Side travel to Veliky-Novgorod will be built into the course experience
Optional Internship Component
Students who choose to can take advantage of a part time international internship experience as part of this program.
Additional Course work in:
Women and Gender studies
Cultural Studies
Film & Media Studies
Psycholinguistics
Formal Semantics
Transnational Studies
Dates
Summer 2020: July 1st - July 31st