About the Prague Internships Program
All College at Brockport full time internships in Prague, Czech Republic are located in Central Prague or its immediate suburbs, providing the opportunity to experience how the Czech live and work. Every placement location has its own opportunities to try new things and to create a network of international contacts.
At the heart of Central Europe, Prague offers students an insight into the region's business, politics, culture and history. Supporting growing interest in international internships by universities and their students, the Czech Republic provides a wide range of internship opportunities in business, arts, media, and entrepreneurship to name a few. The rich history and culture of the Czech Republic experienced through the lens of an English-speaking, academic internship placement will offer students an extraordinary opportunity to integrate into the Czech life.
The College at Brockport works with the largest independent internship provider in Europe, which places over 1,800 young people each year in a wide-range of professional practice situations in a variety of industry sectors. Placements are arranged by an experienced team working with each student on an individual basis. The placement team makes a considerable effort to match each student to an appropriate placement and to monitor the students throughout the semester. EUSA placements in Prague offer students the chance to gain work experience in one of the most industrialized countries of Central Europe. The Czech Republic is home to several international businesses and organizations, and offers students opportunities to explore outside the traditional European destinations.
To learn more about EUSA, watch this
informational video.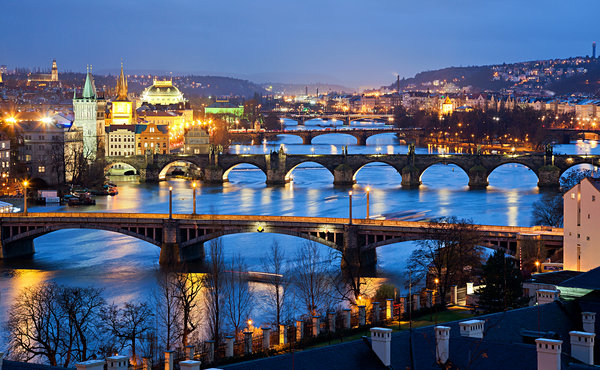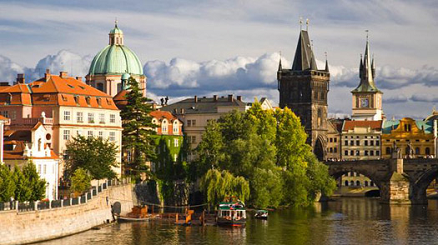 The Brockport Prague Internship Program offers you the opportunity to:
Live and work in one of the world's most friendly, dynamic capitals,
Receive work experience in a company, organization, or agency affiliated with your area of study and interests,
Improve your writing and research skills,
Have total integration with other Czech counterparts.
Your experience on the Prague Internship Program will:
Integrate you into Czech society,
Make you a better student and worker,
Expand your outlook on the world,
Build your self-esteem and self-confidence,
Greatly enhance your career prospects.
On the Brockport's Prague Internship Program you will:
Live in the city of Prague,
Receive a comprehensive on-site orientation that will maximize the benefits of your semester/year of study,
Enjoy the security of a complete package of academic and non-academic support services provided by Brockport.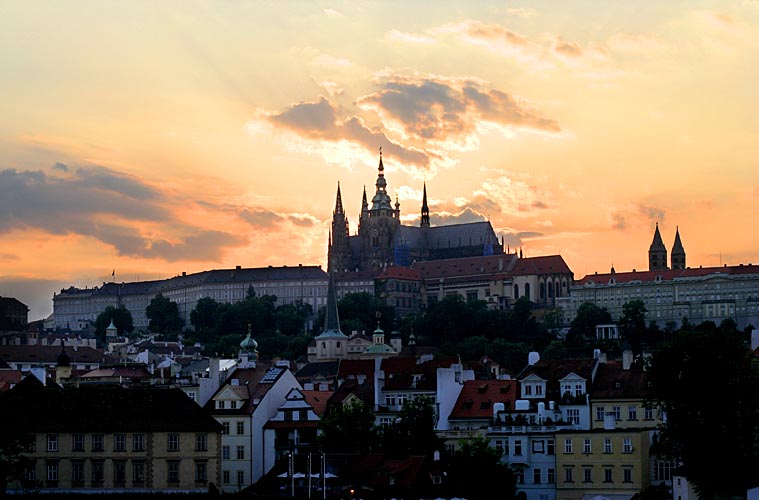 Housing & Orientation
Student housing is available and included in the cost of the program. Fully furnished apartment style housing in shared rooms. EUSA will organize a pre-departure orientation and an orientation for students once they arrive Prague. The orientation will include social activities and excursion. In Prague, each student will meet with the placement supervisor to reconfirm the internship responsibilities and student suitability.
Social program:
There will be a basic social program that will be available to students during the course of the program. This may include a tour of the city and other optional excursions that will vary by season.
Cost
Fees for Brockport's Czech Republic: Prague Internship Program
Budget Sheet for Undergrad Program (Spring 2020)
$9,115.26
(Est. NYS Resident Cost);
$9,205.26
(Est. Non-NYS Resident Cost)
Budget Sheet for Undergrad Program (Fall 2019)
$9,265.26
(Estimated Cost)
INCLUDES:
Tuition (15 credits for undergraduate students and 9 credits for graduate students)
Program Acceptance Fee
On-site Program and Internship Orientation in Prague
Pre-departure Orientation Materials
Internship Placement & Coordination
Shared Housing
Program management and emergency support
Airport pick-up for designated flight
Cultural exploration activities program
SUNY International Health Insurance*
Various campus-specific fees** (college fee, technology fee, etc.), and
Brockport's Study Abroad Office Services
DOES NOT INCLUDE:
Transportation to and from Prague
Transportation while in the Czech Republic
Passport
Meals
Textbooks/supplies
Personal Expenses
The actual amount that you will spend depends heavily on your style of living, and will vary with each individual's personal spending habits, entertainment preferences and travel choices.
Financial Aid applies towards tuition and fees
*The SUNY International Health Insurance is mandatory and will be included on the student's Brockport invoice.
**Varies depending on the SUNY campus at which the participant pays tuition.
The cost (and items included in the cost) as listed on the website are subject to change and should be considered estimates. Final budget sheets will be mailed to the student prior to departure and usually upon acceptance.
Live, Intern, and Learn Abroad Scholarship
Each year, EUSA awards $5,000 in scholarship funding to students participating in Spring, Summer, and Fall term programs. This scholarship supports EUSA's initiative to encourage more students to study abroad.
Students are selected based on the following criteria:
undergraduate student enrolled at a EUSA partner university and participating in an established program
first-time study abroad participant
demonstrates financial need and/or is a member of a group underrepresented in study abroad

diversity factors include but are not limited to:

Majors in underrepresented fields in study abroad
Diverse racial and ethnic backgrounds
Non-traditional students (older than 25, married students, and/or students with children)
U.S. military veterans
LGBTQIA
First generation students
Students with physical or intellectual disability
Community college or transfer student status
Student athletes

willingness and ability to share internship abroad experience through EUSA's social media
Deadlines
for scholarship applications remain the same each year:
April 15th
for fall programs
October 15th
for spring programs
February 1st
for summer programs
To apply
for the scholarship, you will need to submit the following:
A personal statement or video describing yourself and your motivation to apply for the scholarship

Written statement – 500 words or less
Video submission – 2 minutes or less

An academic reference

Include phone number and email address
You can
apply for the scholarship, here.
If you have any questions about the scholarship or application process, please contact
cap@eusainternships.org.
Courses
Credits
- Undergraduate Students will receive 15 upper division credits. Graduate Students will earn 9 Graduate Credits
Curriculum
Interns will spend 12 weeks in Prague. Participants in the program will be placed in businesses or non-profit organizations where they will be integrated into the workforce and perform tasks and projects assigned by supervisors and managers. Interns will normally work 8 hours per day for five days per week. Interns will also be required to follow the academic syllabus established for the course which will involve maintaining an attendance/activities log, submitting 1-2 page weekly journals on established topics and completing two, 5-page papers. These assignments will be submitted by email to the Instructor at Brockport.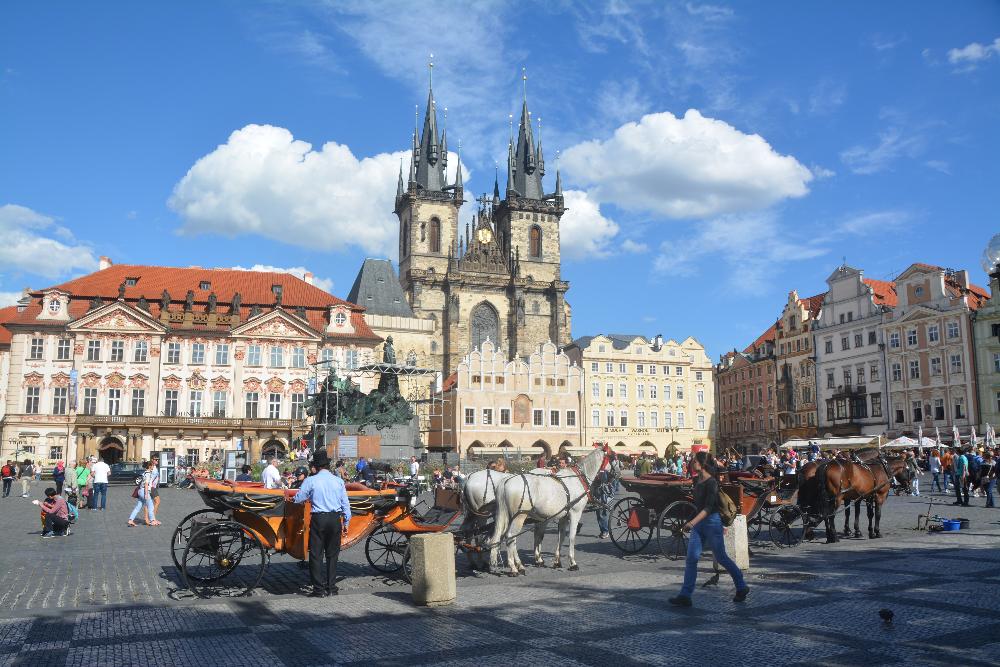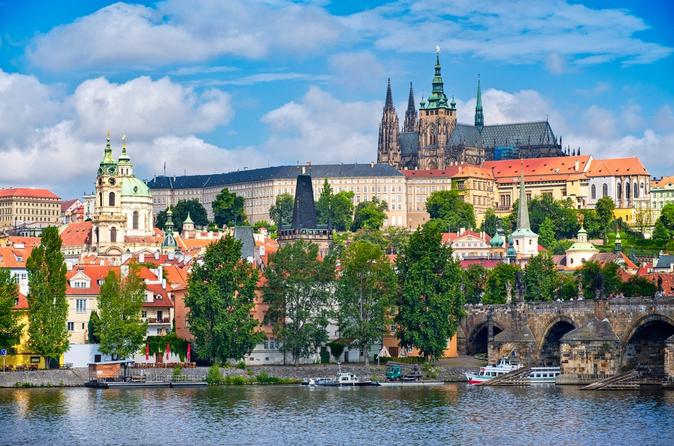 Resume for Application
Students will need to put their resume into the CV format. CV stands for Curriculum Vitae (Latin for "course of life"). This term is used interchangeably with "resume" in Europe. A CV can be up to 2-3 pages. For more information on using the CV format, please see the following example:
CV Example
Internship Placements
EUSA places students in academic internships based on their skills, interests, and professional goals, as well as supervisor's needs and work cycles. Prior to the start of the placement, an internship job description and company website will be sent to each student via email. In Prague, each student will meet with the placement supervisor to reconfirm the internship responsibilities and student suitability. Throughout the program, EUSA will monitor the student experience through student and placement supervisor feedback.
From politics to the arts, placements are available for a broad spectrum of intellectually engaging internships based on your field of interest, internship goals, and skills. Here are just a few of the industries available in Prague:
Arts & Culture
art galleries, music schools, museums and theaters
Business & Industry
accounting, finance, economics, entrepreneurship, human resources, management, marketing and supply chain
Communications
journalism, social media and public relations
Sciences
computer science and environmental engineering
Student Testimonials
"I had zero experience and no knowledge of the Czech language when I went to Prague for the internship program. So how did I go from cleaning tables to working as a general manager? I talked to guests while cleaning tables and made sure they were having a good time. The general manager noticed how I went out of my way to meet people and care about how they were doing. I found a boss who believes in attitude and personality. Now I handle all hotel operations."
- Max Accordino - Managing Director, MOOo Apartments, Prague, Czech Republic | 2016 Recreation and Leisure Graduate
Dates
Fall 2020 (est.): September 14th - December 5th
Spring 2020 (est.): January 13th - April 4th
Important note: Please do not book your travel arrangements until you have received the official Travel Memo from your program advisor.