About the Community Service in Cuernavaca Program
This 1 week program in Mexico is a meaningful way for students to spend their winter break. This program will help children and families living in poverty in Mexico and includes service projects such as working with schools, orphanages, building homes, disaster relief efforts, and supplying necessary materials to organizations. Students will gain cultural awareness and feel a sense community from intensely interacting with and learning from the local population.

The Spanish language is spoken by almost 400 million people worldwide and is one of the fastest growing languages in the world. About half the population in the Western Hemisphere speaks Spanish, and almost all countries in Central and South America speak Spanish as a primary language. Here in the US, Spanish is the second most widely spoken language.

Because of this, every day in the U.S. and the rest of the world, there are more opportunities for those who are fluent in English and Spanish. The ability to speak both Spanish and English will continue to become more and more valuable to employers and graduate school admissions counselors. Whether you're looking to gain an edge in the workplace, in academia, or if you simply have an interest in communicating more globally, it is clear that developing a fluency in Spanish will help you in innumerable ways.

Choosing to learn Spanish in Cuernavaca, Mexico is a very exciting decision for many reasons. Cuernavaca is known internationally as the "City of Eternal Spring" because of its nearly perfect climate- the city boasts year round temperatures of 75 to 80 degrees. Cuernavaca is ideally located in central Mexico within easy reach of Mexico City, Teotihuacan, Acapulco, Puebla, Taxco, and many other fascinating places.
Visit the city website here: http://www.knowmexico.com

View a video of Mexico here: https://www.youtube.com/watch?v=6Tb5BgFV1I4

For further information, please email the Study Abroad Advisor, Amy Aiezza at aaiezza@brockport.edu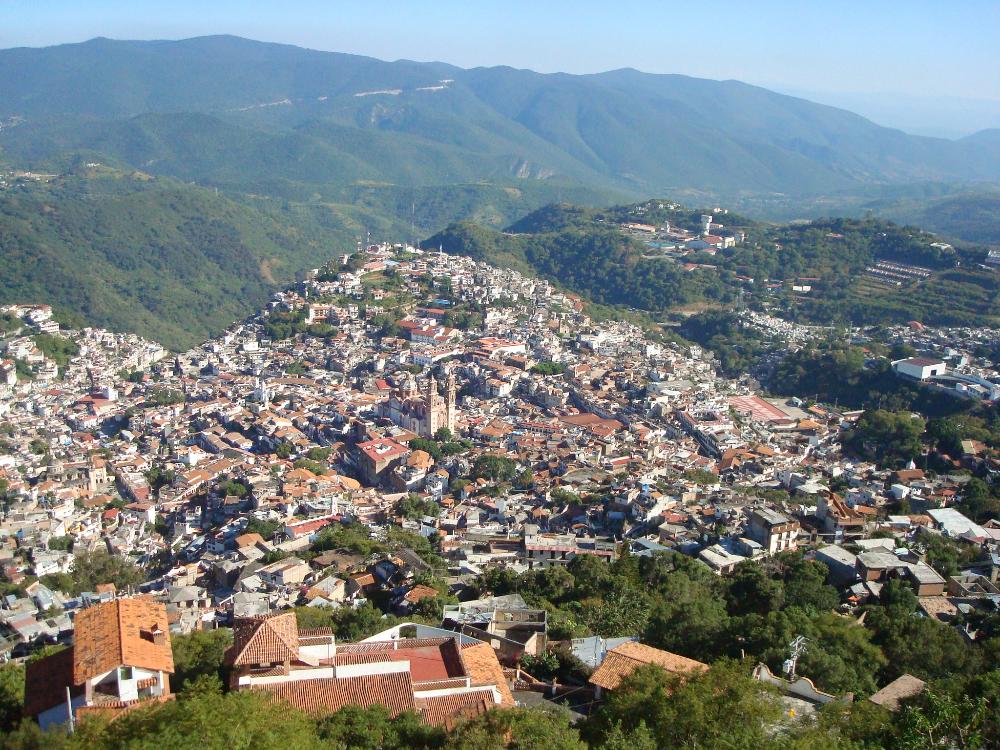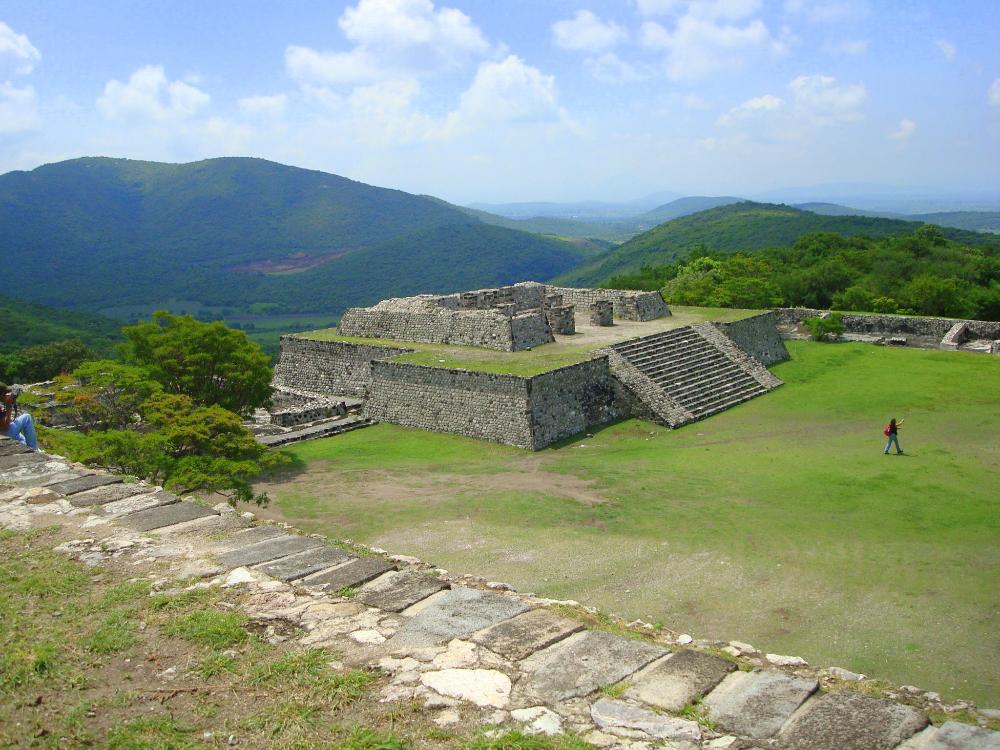 Safety and Security:
Cuernavaca is safer than most North American cities in its size and it has none of the major problems associated with Mexico City. One can take taxis with complete security and not a single taxi robbery has been reported. Most crime is petty theft and pick-pocketing in crowded places like tourist markets and buses. Of course one needs to take precautions typical of any large city like not walking alone late at night. Women are advised to take radio taxis to avoid being propositioned by drivers. Radio taxis are available 24 hours, the driver is known to the dispatcher, and the cost is just a bit more than a public bus in the U.S.

The College at Brockport's Mexico Program offers you the opportunity to:
Serve Mexican communities that need help,
Integrate you into Mexican society and understand the culture,
Expand your outlook on the world,
Build your self-esteem and self-confidence,
Greatly enhance your career prospects,
Improve your foreign language skills.
During your week in Mexico you will:
Live with a Mexican family,
Visit Teotihuacan, an ancient Mesoamerican city
Receive a comprehensive on-site orientation in Mexico that will maximize the benefits of your study abroad program,
Benefit from a program of field trips and social events, organized specifically for Brockport program participants by our Resident Director in Cuernavaca,
Enjoy the security of a complete package and support services.
Housing & Orientation
Housing:
Housing for participants in the Brockport Cuernavaca Program is in homestays with Spanish-speaking families in Cuernavaca. Students request family type and are placed accordingly.
The basic homestay (included in the "Cost of Program" fees) is based on single accommodation and includes a full (21 meals per week) meal plan.
Orientation:
On the first Saturday of the program, each student will participate in a pre-session orientation program in Cuernavaca organized by the Program's Director. This orientation will introduce participants to life and safety in Mexico and Cuernavaca. Students will be introduced to the service projects they will be doing and the immense impact they will have on the community.
Cost
Fees for Brockport's Service in Mexico Program

Winter 2019/20
Budget sheet for the Undergraduate Program: $1,213.96 (Estimated)
Budget sheet for the Graduate Program: $1,413.96 (Estimated)

Spring Break 2019
Budget sheet for the Undergraduate Program (tuition paid): $1,175.38 (Estimated)
Budget sheet for the Undergraduate Program (no full-time tuition paid): $1,191.86 (Estimated)
Budget sheet for the Graduate Program: $1,391.86 (Estimated)

Summer 2019
Budget sheet for the Undergraduate Program: $1,191.86 (Estimated)
Budget sheet for the Graduate Program: $1,391.86 (Estimated)


INCLUDES:
TUITION (1 credit)
HOUSING (homestay housing with Spanish-speaking families)
MEALS (21 meals per week)
Program acceptance fee
Pre-departure orientation materials
On-site orientation upon arrival in Mexico
Brockport's Study Abroad Office Services
A program of field trips
SUNY International Health Insurance**
Various campus-specific fees* (College fee, Technology fee, etc.),
DOES NOT INCLUDE:
Airfare to and from Mexico
Passport
Textbooks and Supplies
Additional Meals
Personal Expenses
Local Travel
This estimate does not include the purchase of goods/clothing, additional meals, entertainment, or travel in Mexico outside of the excursions/field trips organized by the program. The group flight will cost participants around $600 (depending on departure/return dates, the point of origin of any connecting flights in the US, etc.).

The actual amount that you will spend depends heavily on your style of living, and will vary with each individual's personal spending habits, entertainment preferences and travel choices.

Note: We strongly recommend that you purchase trip insurance to cover loss of luggage, cancelled/missed flights, missed/cancelled program, etc. In the event that you cannot attend a program (for example, with a medical emergency or U.S. State Department Travel Warning), such insurance can cover loss of program fees resulting from a cancelled program.

---

Financial aid applies towards fees.

*Varies depending on the SUNY campus at which the participant pays tuition.
**The SUNY International Health Insurance is mandatory and will be included on the student's invoice.

The cost (and items included in the cost) as listed on the website are subject to change and should be considered estimates. Final budget sheets will be mailed to the student prior to departure and usually upon acceptance.
Courses
Courses:
1 credit (undergraduate or graduate) will be awarded to students for this program. Students will earn this credit by serving the community and keeping a daily blog of their experiences. Student's can also log their service hours and receive proof of service.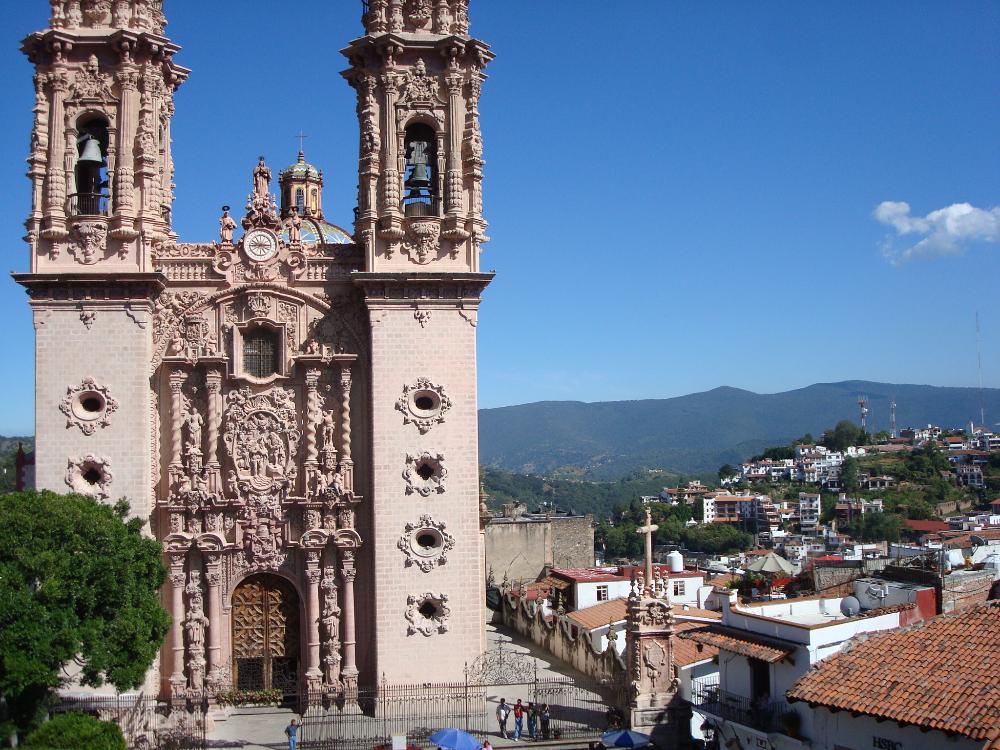 Student Testimonials
"Serving the Mexican community truly opened my eyes to the issues Mexico is facing today and the need for volunteers countrywide. I had the opportunity to work with students ranging from 3 years old to 15. The school provides meals, toothbrushes, fun activities, and an education for children living in a town that does not have running water. It was a gift to work with such selfless and passionate locals who do everything they can to improve the situation for Mexican families. I returned home with a new sense of gratitude and understanding of a beautiful culture and region." - Jill Daddario, Summer 2014

Program Dates
Winter 2019/20 (estimated): Friday, January 10th, 2020 - Saturday, January 18th, 2020

Spring Break 2020 (estimated): Saturday, March 14th - Sunday, March 22nd, 2020

Summer 2019 (estimated): Session 1: Friday, May 24th - Friday May 31st, 2019
Session 2: Friday July 5th - Friday July 12th, 2019

Important note: Please do not book your travel arrangements until you have received the official Travel Memo from your program advisor.